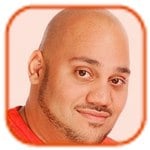 Posted by Andru Edwards Categories: PC / Laptop, Peripherals, Storage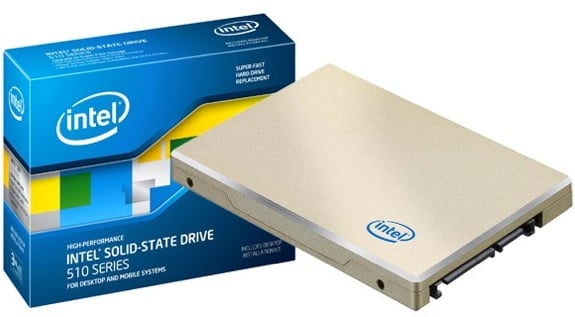 Intel today announced the latest solid-state drive (SSD) family in its product line: the Intel SSD 510 Series, which is also the company's first to use the 6-Gbps SATA III interface.
According to Intel, the drives in the 510 Series offer "the fastest sequential read and write speeds of any consumer SATA SSD available today," and feature read speeds of up to 500 Mbps and write speeds of up to 315 Mbps—respectively more than twice and more than three times the rates of Intel's current 3-Gbps SSDs. (OCZ announced its own 6-Gbps SSD series, the Vertex 3, last week, and made similar performance claims.)
The 510 Series SSDs are constructed using Intel's 34nm NAND Flash memory, and are targeted at gamers, enthusiasts, and professionals (particularly media creators) who need fast transfer rates. Intel claims the 510 Series is just one of a number of major SSD products it plans to introduce in 2011.
Click to continue reading Intel's 510 Series SSD sports500 MBps transfer over 6 Gbps SATA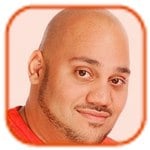 Posted by Andru Edwards Categories: Apple, Design, PC / Laptop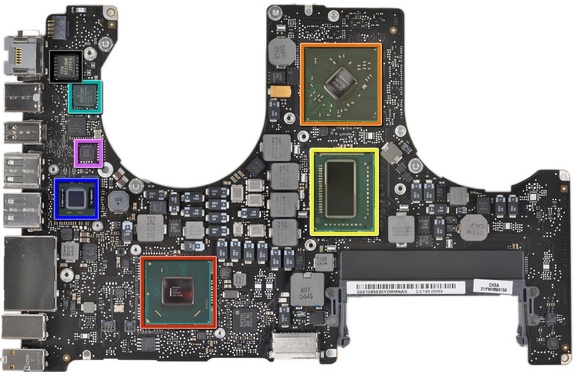 The teardown crew at iFixit got its hands on Apple's new MacBook Pro, providing a sneak peek at a new connection technology known as "Thunderbolt."
The new MacBooks are the first Apple portable to include a quad-core processor, Intel's Core i7. The devices also include more RAM, iFixit discovered. Thunderbolt, meanwhile, combines PCI Express and DisplayPort into a single connector.
On the new machines, you can chain up to six Thunderbolt devices. For comparison, FireWire supports 63 devices and USB supports up to 127 devices. But as iFixit noted, this might not be an issue since "we're not even aware of six products that support Thunderbolt yet." But if the connection becomes more popular, it might become a problem.
The RAM in the MacBooks is PC3-10600. That's the same RAM found in the 21.5-inch and 27-inch iMacs released last year, but different from earlier Apple laptops, iFixit said. PC3-10600 can be used in older MacBook Pro machines, but the RAM found in those older machines - PC3-8500 - will not work in the new MacBook Pros.
Click to continue reading New MacBook Pro teardown gives us a look at Thunderbolt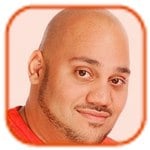 Posted by Andru Edwards Categories: Apple, Corporate News, PC / Laptop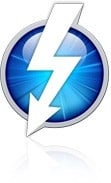 Intel today officially announced the availability of Thunderbolt, its new PC connection technology capable of running at speeds of 10Gbps—more than twice the speed of USB 3.0, and fast enough to transfer a full-length HD movie in less than 30 seconds.
First introduced at IDF 2009 under the code name "Light Peak," Thunderbolt is based on fiber optics and was originally designed to transmit data over thin glass cables rather than traditional electrical ones. (Intel announced last month, however, that the initial iterations would use copper rather than fiber-optic cabling.) Powered by an Intel controller chip, it unites the PCI Express (PCIe) and DisplayPort protocols to send data and video transmissions in two directions at once over a single cable.
Thunderbolt's first commercial application is on Apple's just-released refresh of its MacBook Pro laptop line. There had been speculation for a while that Apple would introduce the technology commercially, as Steve Jobs declared in October that because of lackluster support the company would not implement USB 3.0 right away.
Click to continue reading Intel launches 10Gbps Thunderbolt data transfer technology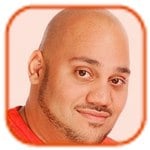 Posted by Andru Edwards Categories: Apple, PC / Laptop, Rumors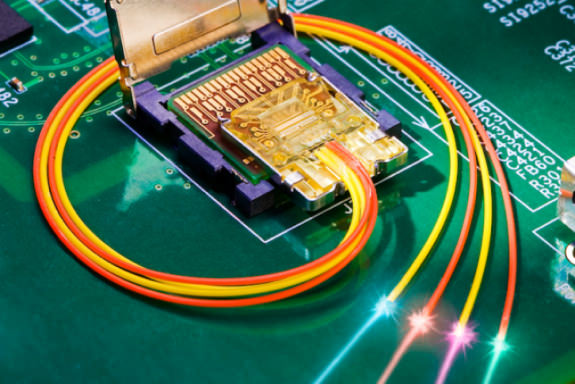 It's time to insert another quarter in the Apple rumor-machine. In addition to the rumored Macbook Pro refresh coming in a week or two—we've reported a possible March 1 date for an introduction of Intel's Sandy Bridge CPU lineup into the line, though other sites are indicating that this could occur as early as February 24—it's time to throw a new connector into the fray as well.
CNet is reporting that an undisclosed source has told the site that Apple plans to introduce a new connection technology "soon." The site then goes on to speculate that this may or may not be a part of the rumored Macbook refresh—rumors upon rumors!—and that the technology may or may not be the Apple-renamed version of Intel's Light Peak connection technology.
Just to refresh, Apple's been balking at adding USB 3.0 to its product lineups for some time now. "We don't see USB 3 taking off at this time. No support from Intel, for example," Apple CEO Steve Jobs allegedly replied when asked about USB 3.0 in an e-mailed question by a customer last year.
Click to continue reading Will the new MacBook Pro sport Light Peak?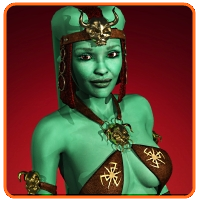 Posted by Patrick Lambert Categories: CES, CES 2011, PC / Laptop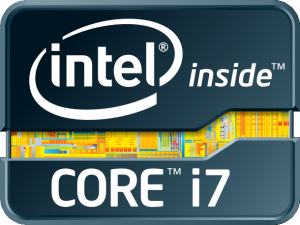 Intel has announced the details of its next generation CPU at CES, the Sandy Bridge Core processor. Basically, it's the next generation Core series of CPUs that will soon power a large amount of desktops and laptops. Some of the features include better energy performance, providing better battery life, and improved 3D graphics. One of the perhaps most impressive change is how much better the integrated graphics will be. Previously, a system that does not have a dedicated graphics card, but instead relies on Intel's integrated graphics, could simply not play any recent 3D game. According to some early reports, that may no longer be the case. Intel also claims "content creation is up to 42 percent faster and gaming up to 50 percent faster." Like previous chips, the new Sandy Bridge will be available as i3, i5 and i7. A big thank you to Sears from bringing out the Blue Blogger Crew to CES.
Read More

| CNET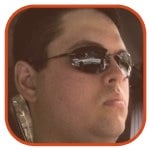 Posted by Dan Hughes Categories: Corporate News, Displays, Microsoft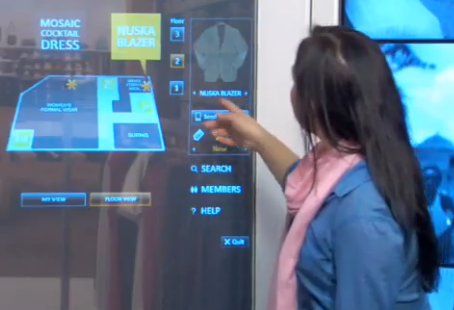 This week, Intel announced the availability of technology made especially for digital signage. The new platform, based on Windows Embedded Standard 7 and running on Intel Core i5/i7 processors, along with technology such as touch screens to allow interactivity from a passerby.
The "Intelligent Digital Sign" also could use a camera to use what they call "anonymous video analytics" to show items of interest to the user at an appropriate height for the user, along with gender recognition software. The sign is large enough that if another person comes up to the ad and interacts, they would be presented with their own advertisement while the first person continued their own experience.
I'm a bit wary of anything using a camera or having access to my cellular phone, but take a look at the release and decide for yourself. The release also has a video from back in January when they demonstrated the system.
Read More

| Microsoft: Next Generation of Digital Signage Applications Is Possible Today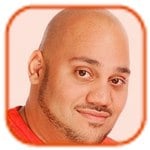 Posted by Andru Edwards Categories: Apple, PC / Laptop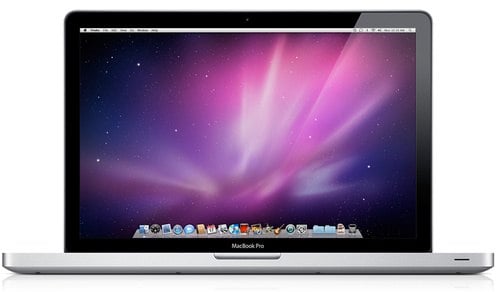 It's been a long time coming, but Apple has finally released the refreshed line of MacBook Pro notebooks that are powered by the Intel Core i5 and Core i7 processors. The 13-inch MacBook Pro line is actually sticking with the Core 2 Duo chips, but they do bring faster 2.4GHz and 2.66GHz options, alongside a 10-hour battery. The real news here, though, is in the 15- and 17-inch MacBook Pros. The 15-inch models start at $1,799 with a 2.4GHz Core i5 (520M), 320GB hard drive, 8-9 hour battery, and the 256MB NVIDIA GeForce GT 330M graphics chip which features Optimus switching. That allows the graphics chip to automatically switch from performance mode to a low power mode on the fly, rather than having to log out and back in. The next step up in the 15-inch line nabs you a 2.53GHz Core i5 (540M) and 500GB hard drive for $1,999, while the top of the line model features the 2.66 GHz Core i7 (620M) and the NVIDIA GeForce GT 330M with 512MB RAM.
If the 17-incher is more your thing, it starts out at $2,299 with a 2.53GHz Core i5, 500GB hard drive, ExpressCard slot, and the 512MB 330M. Options for all include more RAM (they all come with 4GB by default,) and 128, 256, and 512GB SSD drives. The 15-inch models also have new display options. By default, they ship with a 1440x900 glossy display, but for an extra $100 you can get a high resolution 1680x1050 display. For another $50 on top of that, you can get the 1680x1050 with antiglare. Lastly, the new machines are capable of "inertial scrolling" on the trackpads. If you have an iPhone, it's similar to flicking up and down to scroll.
You can pick up any of the new MacBook Pros now in the Apple Store.
Read More

| MacBook Pro Core i5 and i7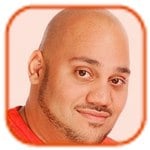 Posted by Andru Edwards Categories: Apple, PC / Laptop, Rumors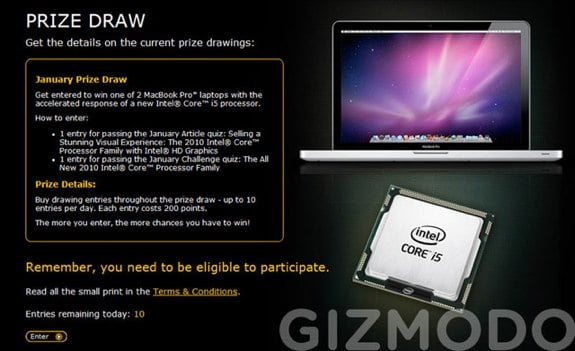 You know that Apple event that focuses on mobility products that is rumored to be happening at the end of the month? Looks like it won't be just related to the Apple tablet iSlate iPad super iPhone. With the new Intel Core i5 and i7 chips having just launched, we figured they'd make their way into the MacBook Pro line soon enough. In fact, Intel seems pretty confident here too, being that they are running giveaways where you could win a Core i5-powered MacBook Pro, despite the fact that they technically don't exist. Yet. We bet that'll change before the month is over.
Read More

| Gizmodo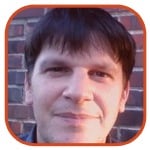 Posted by Mark Rollins Categories: Design, Displays, PC / Laptop
Intel just recently unveiled a concept laptop at IDF that features four screens. The first screen would be a normal sized monitor, and the other three are OLEDs that are just above the keyboard. The purpose of these three screens is so that the user can better organize their work. For example, the smallest screen located to the far left would have some applications, and the center screen would show applications within those applications. The third screen to the far right will have a preview of what is in those apps, and the user can bring that image to the big screen with a flick of the finger. Go ahead and watch the video if you are confused, all in all, it's pretty cool.
Read More

| Gizmodo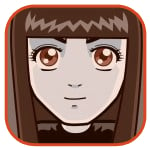 Posted by Sheila Franklin Categories: PC / Laptop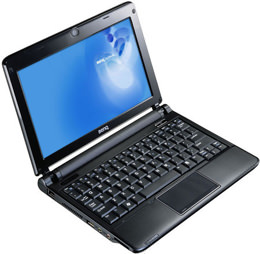 BenQ has just released their Joybook Lite U102. With a polished obsidian finish and weighing less than 1kg, the ultra-portable netbook has an Intel Atom processor, a 10.1-inch UltraVivid 16:9 WSVGA LED-backlit screen and a 250GB HDD. Included is a 90% sized QWERTY keyboard and an expanded touchpad to make the unit more ergonomic. The Joybook Lite made its debut in Taiwan, China and Thailand in June.
Read More

| Fareast Gizmos

© Gear Live Inc. – User-posted content, unless source is quoted, is licensed under a Creative Commons Public Domain License. Gear Live graphics, logos, designs, page headers, button icons, videos, articles, blogs, forums, scripts and other service names are the trademarks of Gear Live Inc.