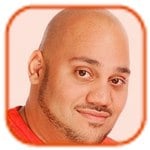 Posted by Andru Edwards Categories: Apple, Features, PC / Laptop, Software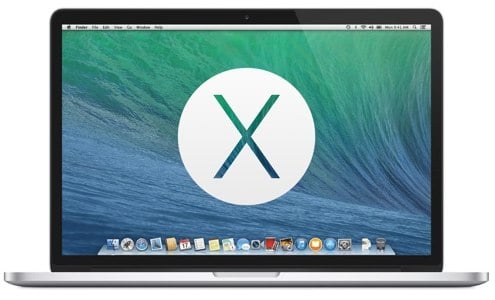 We had a few readers email in yesterday after it was announced that OS X Mavericks would be free, a first for a major desktop operating system release. It seems a few of you are curious about how Apple got here, and what the history is as it relates to the pricing of OS X. So, here's a quick history lesson.
10.0 Cheetah: Released March 24, 2001 for $129
10.1 Puma: Released September 25, 2001 for $0
10.2 Jaguar: Released August 23, 2002 for $129
10.3 Panther: Released October 24, 2003 for $129
10.4 Tiger: Released April 29, 2005 for $129
10.5 Leopard: Released October 26, 2007 for $129
10.6 Snow Leopard: Released August 28, 2009 for $29
10.7 Lion: Released July 20, 2011 for $29
10.8 Mountain Lion: Released July 25, 2012 for $19
10.9 Mavericks: Released October 22, 2013 for $0
So, as you can see, both OS X 10.1 Puma and 10.9 Mavericks were released as free updates, however, Puma was released just six months after 10.0 Cheetah, so that would have been ridiculous if Apple has chosen to charge for it. Other than that anomaly, OS X updates remained at $129 each until Snow Leopard in 2009, which sold for $29. The last $129 version of OS X was Leopard, which saw massive delays due to Apple pulling engineers from it to work on iPhone OS 1.0 (now known as iOS.) Lion was also sold for $29, and was the first version of OS X to be available as a digital download from the Mac App Store. The following year, Mountain Lion debuted at just $19--the best bargain in OS X release history until yesterday, when Mavericks launched for free. The trend has always been that OS X updates would cost the same as the previous year, or less--never more (discounting the Puma issue, which was a huge bugfix patch.) As this point, it appears that OS X has gone the way of iOS, where all updates from here on out will be available for free, on an annual basis.
You can download OS X Mavericks, for free, right now.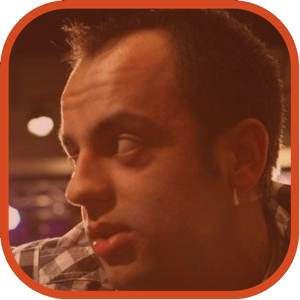 Posted by Andrey Malskiy Categories: Features, Google, Internet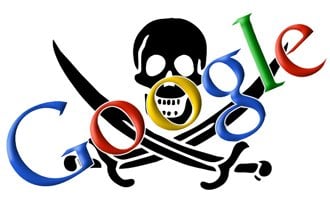 On March 1st (that's tomorrow!), Google will be changing its privacy settings. The changes will unify all Google services under one umbrella, as far as privacy is concerned. In other words, what you search for on YouTube will be accessible by Google Search, and all other Google services. As of today, all your site and search history stayed sandboxed within the specific services that you used. Tomorrow, that'll be a different story.
Your search and activity history can obviously reveal a lot of personal data that you may not want Google to know. Things like medical conditions, location, personal habits, and more. That said, there are a few easy steps you can take to keep your search history private and outta Google's reach. Taking these steps does not prevent Google from gathering and storing this information internally, and doesn't change the fact that this information can be requested and possibly turned over to law enforcement for legal matters. However, what it does do is make it so that Google anonymizes the information after 18 months, and that Google doesn't use your web history to offer you customized search results. With Web History enabled, Google will keep your records indefinitely. Keep on reading for a walkthrough!
Click to continue reading How to delete your Google Web History before tomorrow's privacy policy change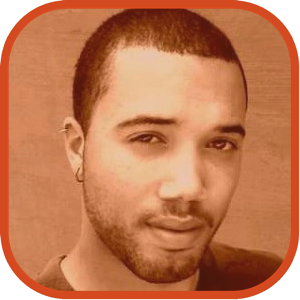 Posted by John Kilhefner Categories: Culture, SEGA, Sony
September 9th marks the anniversaries of two systems that found their place nestled in the bosoms of video game culture in their own different ways. The PlayStation solidified itself as the first console to reach 100 million units sold (the PS2 has since surpassed this), while the Dreamcast remains a cult favorite among gamers. Both consoles helped to revolutionize the way that video games are played today, and we owe them a bit of gratitude on their American birthdays.
Click to continue reading The shared anniversary of Playstation and Dreamcast
Read More

| Sega Forums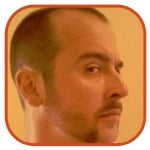 Posted by Finnian Durkan Categories: Internet, Microsoft
If there is one thing that I hate, it is when technology inconveniences me more than it helps. We've all been there: it's late, there's a movie quote or an actor that you can't get out of your head—you want, nay, NEED to solve this riddle before your body will allow you some restful shut-eye. What do you do? You roll over in your bed/futon/inflatable mattress and flip open your ever-present and never shutdown laptop and open a link to your favorite search engine. As you mindlessly begin to type your parameters, in my case the phrase 'that hairy guy that dated Carla on Cheers' (Nick, played by Dan Hedeya incidentally) is my search of choice tonight. No sooner have you gotten the letters 'T-H-A..' into the searchbox then a menu opens up listing more unrelated 'tha' phrases than a Wu-Tang song. After briefly looking at a list of 'Thai Restaurants' and 'Thankless Jobs' (*ahem*) you quickly close the menu and type out your search terms in their entirety. Annoying, isn't it?
Well, Bing has taken that first step to making your oh-so-difficult web-searching easier by integrating your query history into their auto-suggest feature. Now when you begin to type your search in Bing your previous search queries will be taken into account when serving up auto-suggest keywords. Not only that, but they will appear in the same color (purple) that your web-browser uses to display already-visited links thus helping to differentiate them from non query-based auto-suggestions. In my case this means that when I type in 'T-H-A' like I previously mentioned about 30 purple-hued links to 'That so-and-so from such-and-such-movie' will appear since I am forever referencing pop culture but am blessed with the memory recall of a 2 month-old. At least now I'll be able to save myself a few keystrokes before Bing directs me to IMDB. Bing has also allowed this feature to be turned off completely or to be managed with their 'Manage History' option if you are paranoid that your boss is going to search your work computer's internet history and wonder why you keep searching 'jobs that don't suck like the one that i have now'. Either way, it's progress.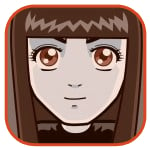 Posted by Sheila Franklin Categories: Internet, Microsoft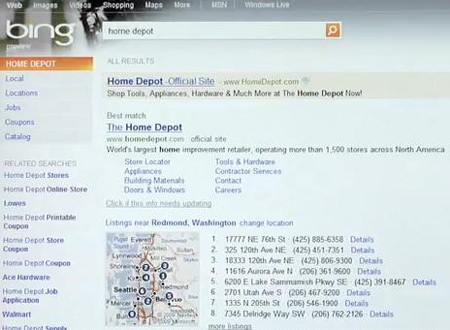 Microsoft has launched Bing, a search engine tested under the code name Kumo, that replaces Live Search. Bing will supposedly make purchasing online easier, will be handier for finding medical information, and should facilitate travel arrangements. Besides searching, the engine retrieves and processes data, monitors history and displays it, and should be easier to read. Frankly, we were never all that fond of Microsoft Live Search so anything would be an improvement.
Read More

| Bing via Daily Tech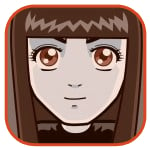 Posted by Sheila Franklin Categories: Portable/Mobile, Role Playing Games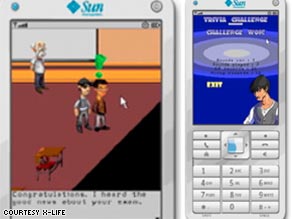 The State Department has invested $415,000 in a cell phone game named X-life. Designed to endear us to the Middle East and Persian Gulf, the game involves four or five hours of play with two modes, student and musician. It attempts to teach English and a bit of U.S. history. Only about 120 have been given away so far. That might be because it only works with Nokia N Series and Sony Ericsson P1i mobile phones or maybe those targeted have better things to do with their time than play games that may appear as propaganda.
Read More

| CNN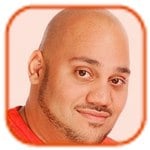 Posted by Andru Edwards Categories: Full Episodes, Gizmatic, Features, Home Entertainment, PC / Laptop, Podcasts, Videocasts
The HP Garage is recognized as the birthplace of Silicon Valley. We got the rare opportunity to get inside of the Garage (thanks to our sponsor HP) to bring you a look at an important piece of tech history. Be sure to also check out our HP Garage photo tour. We also have a bunch of images in our HP Garage photo gallery.
We give you a peek at the rich history behind HP - if you are into tech, this is definitely one to watch. We get the story of how two men took HP from your average startup, to what we see today.
A big thank you goes out to HP and Verizon FiOS for sponsoring this episode.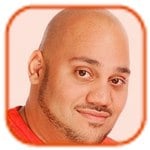 Posted by Andru Edwards Categories: Corporate News, Features, PC / Laptop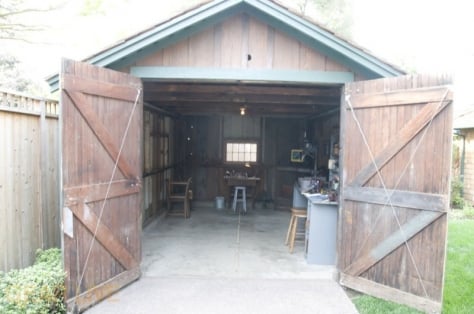 We had the honor of getting invited to tour the HP Garage, considered almost universally to be the "birthplace of Silicon Valley." In a nutshell, the HP Garage is a literal 12' x 18' wooden garage. This is where Dave Packard and Bill Hewlett founded the Hewlett-Packard company, way back when in 1939. Yes, even HP was a struggling, bootstrapped startup.
The Gear Live crew, along with Xavier from Notebooks.com, Michael from Hardware Geeks, and Rob from Windows Now, got a fantastic history lesson from HP Archivist Anna Mancini. If you are a geek like we are, you would have had a blast hearing all the interesting tidbits that Anna shared. For example, did you know that the company name was decided by the flip of a coin? Had the coin landed different, the company would have instead been named Packard-Hewlett, and would no doubt have been nowhere near successful. That's how those things work, right?
Another interesting fact is that the bread and butter of HP was their line of audio oscillators, which they actually made by hand. They even baked the metal slabs in their kitchen oven. Way to save cash, eh? After Disney ordered eight of them to use in conjunction with the release of Fantasia, HP was well on its way to the big time.
We've put together an HP Garage tour photo gallery, featuring a good 26 images that Xavier Lanier graciously hooked us up with. Check it out for a fantastic glimpse into the history of consumer electronics.

Read More

| HP Garage photo tour

Posted by Paul Hamilton Categories: Culture, Editorial, Retro
Gamers of a certain age, if given half a chance, will gladly recount grand tales of smoky rooms, dimly lit by a few dozen cathode rays where the only sounds are the white noise of competing digitized soundtracks, crude speech sythesizers, blips and bells, pings and whistles and artificial arpeggios rolling down an electronic scale.
The misty sincerity of those gamers who cut their teeth on the quarter-munching cabinets of Space Invaders, Asteroids, Missile Command and Sinistar is almost enough to make one forget what a mess the modern arcade equivalent has become. The gargantuan interface machines with their elaborate weapon approximations and physical demands juxtapose over a likewise spectacular price per play resulting in a hollow shell of what the old guard knew so well. These are not arcades as exist in those guarded memories, they are interactive entertainment experiences: The kind of branded, marginalized speciality device that has been focus tested and trade-show marketed to get the premium floor space right out front in view of the mall concourse is showpiece here.
Even those arcade machines which can still accurately be described as video games compete for the higher-yield ticket-generating skill games (which ironically involve very little skill). Most of those who recall the days when 3D graphics referred to the vector lines of Tempest pass by these modern emporiums. Perhaps they shake their heads a little or make a disparaging comment. Kids these days. Get off my lawn. They don't enter; inside is only heartbreak.
Perhaps what hurts the most is that it is a heartbreak we chose. We have no one to blame but ourselves, for while the arcade as it was may be dead, ultimately it is us who killed it.
We wanted the more valuable entertainment experience. We asked for and then demanded a perfect replica of our arcade favorites that we could play at home from the comfort of our couches. We pressed for more arcade-quality graphics on our home consoles until our set top boxes had visuals that outpaced anything showcased on a standalone machine. We asked for, and received, greater narrative depth in our games and as a casualty for our insistence we killed the arcade—the very entity we now mourn.
Click to continue reading California Extreme Channels a Simpler Time
Posted by Christopher Sasaki Categories: Action, Culture, PlayStation 2, PlayStation 3, Third Person Shooters
Hideo Kojima talked about the Metal Gear franchise through the years at the GO3 Expo in Australia. Gamasutra covered his speech, an interesting walk through game development starting from the 80s through to his work on Metal Gear Solid 4. From the MSX to the PlayStation 2, it seems Kojima has been bumping against the technological limitations of each platform while trying to refine and evolve his "hide and seek" gameplay concept from the original game. While he offered no real new footage from Metal Gear Solid 4, he did discuss where he wanted to take the conflict in the next iteration of the franchise.
Read More

| Gamasutra

© Gear Live Inc. – User-posted content, unless source is quoted, is licensed under a Creative Commons Public Domain License. Gear Live graphics, logos, designs, page headers, button icons, videos, articles, blogs, forums, scripts and other service names are the trademarks of Gear Live Inc.