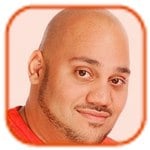 Posted by Andru Edwards Categories: Apple, Features, PC / Laptop, Software,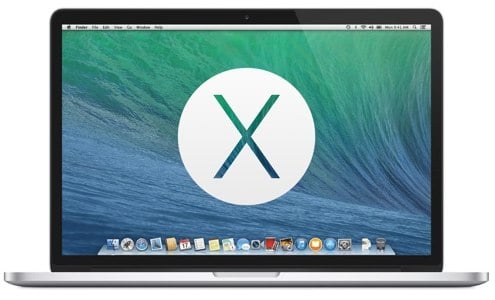 We had a few readers email in yesterday after it was announced that OS X Mavericks would be free, a first for a major desktop operating system release. It seems a few of you are curious about how Apple got here, and what the history is as it relates to the pricing of OS X. So, here's a quick history lesson.
10.0 Cheetah: Released March 24, 2001 for $129
10.1 Puma: Released September 25, 2001 for $0
10.2 Jaguar: Released August 23, 2002 for $129
10.3 Panther: Released October 24, 2003 for $129
10.4 Tiger: Released April 29, 2005 for $129
10.5 Leopard: Released October 26, 2007 for $129
10.6 Snow Leopard: Released August 28, 2009 for $29
10.7 Lion: Released July 20, 2011 for $29
10.8 Mountain Lion: Released July 25, 2012 for $19
10.9 Mavericks: Released October 22, 2013 for $0
So, as you can see, both OS X 10.1 Puma and 10.9 Mavericks were released as free updates, however, Puma was released just six months after 10.0 Cheetah, so that would have been ridiculous if Apple has chosen to charge for it. Other than that anomaly, OS X updates remained at $129 each until Snow Leopard in 2009, which sold for $29. The last $129 version of OS X was Leopard, which saw massive delays due to Apple pulling engineers from it to work on iPhone OS 1.0 (now known as iOS.) Lion was also sold for $29, and was the first version of OS X to be available as a digital download from the Mac App Store. The following year, Mountain Lion debuted at just $19--the best bargain in OS X release history until yesterday, when Mavericks launched for free. The trend has always been that OS X updates would cost the same as the previous year, or less--never more (discounting the Puma issue, which was a huge bugfix patch.) As this point, it appears that OS X has gone the way of iOS, where all updates from here on out will be available for free, on an annual basis.
You can download OS X Mavericks, for free, right now.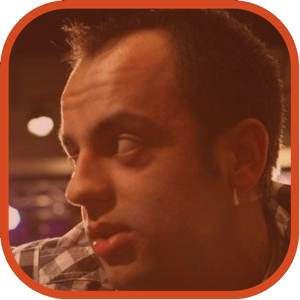 Posted by Andrey Malskiy Categories: Features, Google, Internet,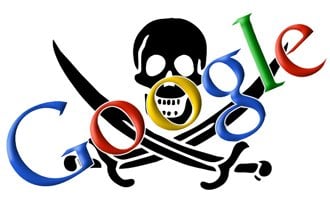 On March 1st (that's tomorrow!), Google will be changing its privacy settings. The changes will unify all Google services under one umbrella, as far as privacy is concerned. In other words, what you search for on YouTube will be accessible by Google Search, and all other Google services. As of today, all your site and search history stayed sandboxed within the specific services that you used. Tomorrow, that'll be a different story.
Your search and activity history can obviously reveal a lot of personal data that you may not want Google to know. Things like medical conditions, location, personal habits, and more. That said, there are a few easy steps you can take to keep your search history private and outta Google's reach. Taking these steps does not prevent Google from gathering and storing this information internally, and doesn't change the fact that this information can be requested and possibly turned over to law enforcement for legal matters. However, what it does do is make it so that Google anonymizes the information after 18 months, and that Google doesn't use your web history to offer you customized search results. With Web History enabled, Google will keep your records indefinitely. Keep on reading for a walkthrough!
Click to continue reading How to delete your Google Web History before tomorrow's privacy policy change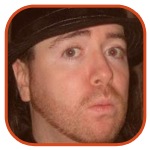 Posted by Adrien Griffin Categories: Athletes, MLB, Playoffs,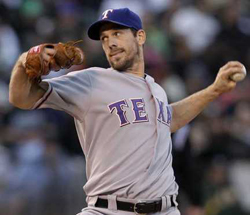 If you ever try to define the word "that," you should start by describing Cliff Lee; as in "Cliff Lee is that good." The oft-traded ace went out on Tuesday night and made pitching look as easy as finger painting in shutting down the Tampa Bay Rays for the second time in their ALDS matchup, setting a number of records along the way. If you saw the game, you could only be left with one thought: "That was one hell of a performance."
Click to continue reading Cliff Lee makes history with the Texas Rangers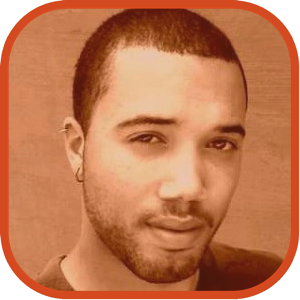 Posted by John Kilhefner Categories: Culture, SEGA, Sony,
September 9th marks the anniversaries of two systems that found their place nestled in the bosoms of video game culture in their own different ways. The PlayStation solidified itself as the first console to reach 100 million units sold (the PS2 has since surpassed this), while the Dreamcast remains a cult favorite among gamers. Both consoles helped to revolutionize the way that video games are played today, and we owe them a bit of gratitude on their American birthdays.
Click to continue reading The shared anniversary of Playstation and Dreamcast
Read More

| Sega Forums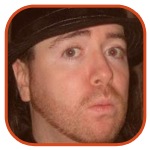 Posted by Adrien Griffin Categories: Athletes, MLB,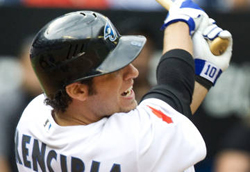 J.P. Arencibia put together one of the greatest major league debuts ever on Saturday, going 4-for-5 with two home runs, a single and a double. No other major leaguer in the modern era has had that kind of production in their first big league game. Arencibia took an up and in fastball up and out over the left field fence. It was the first pitch he saw. Later, he took a low and away offering over the right field wall and rounded the bases to a standing ovation from the Rogers Centre faithful. He then delivered a curtain call.
Click to continue reading Toronto Blue Jays' J.P. Arencibia shines in dream debut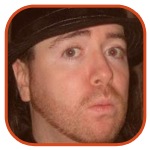 Posted by Adrien Griffin Categories: Athletes, MLB,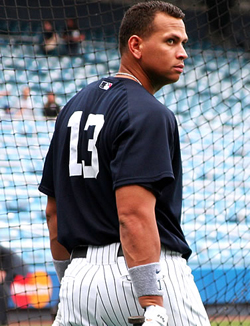 Another day, another oh-fer for Alex Rodriguez. The Yankees third baseman continues to chase home run number 600. A-Rod has been stuck on 599 for almost two weeks and in that time, interest in him achieving that milestone has been overshadowed by interest in him not hitting it. Countless numbers of pictures have been taken of Rodriguez's swings, but not one has been truly worth anything, and the annoyance is starting to show as of late.
Click to continue reading A-Rod misses home run number 600 for the 46th time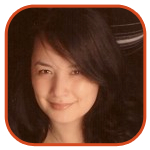 Posted by Veronica Santiago Categories: Animation, Comedy, Kids, Music, Prime Time, Reality, Sports, Cable, FOX, Renewals,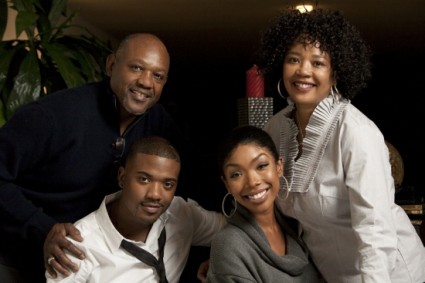 Here's an update on the shows you'll be seeing more of in the months to come:
RENEWALS
American Pickers (History) - Season 2 **Series returns June 7**
Basketball Wives (VH1) - Season 2
Brandy & Ray J: A Family Business (VH1) - Season 2
Glee (FOX) - Season 3
I Didn't Know I Was Pregnant (TLC) - Season 3 **Series returns June 9**
Iron Man: Armored Adventures (Nicktoons) - Season 2
Next X (Disney XD) - Season 2 **Series returns on June 21**
What Chilli Wants (VH1) - Season 2
Read More

| TV by the Numbers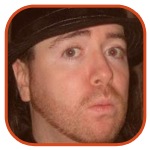 Posted by Adrien Griffin Categories: Athletes, NHL, Playoffs,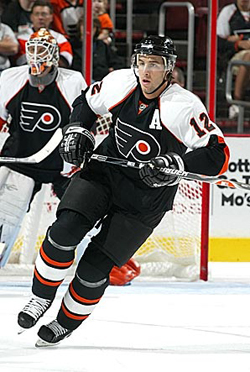 At first glance, a seventh versus eighth seed series in the Eastern Conference final could make you scratch your head. But if you don't know the story about how the Philadelphia Flyers and Montreal Canadiens became the final two teams in the east, then obviously you're not a hockey fan. With an identical point total of 88 at the end of the regular season, to have expected either of these teams to be alive at this point would have been crazy, yet here they are, and they'll battle for the rights to play for Lord Stanley's Cup starting next Monday night. But who has done the more unthinkable?
Click to continue reading Who did the more unthinkable?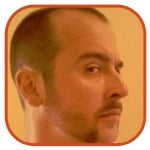 Posted by Finnian Durkan Categories: Internet, Microsoft,
If there is one thing that I hate, it is when technology inconveniences me more than it helps. We've all been there: it's late, there's a movie quote or an actor that you can't get out of your head—you want, nay, NEED to solve this riddle before your body will allow you some restful shut-eye. What do you do? You roll over in your bed/futon/inflatable mattress and flip open your ever-present and never shutdown laptop and open a link to your favorite search engine. As you mindlessly begin to type your parameters, in my case the phrase 'that hairy guy that dated Carla on Cheers' (Nick, played by Dan Hedeya incidentally) is my search of choice tonight. No sooner have you gotten the letters 'T-H-A..' into the searchbox then a menu opens up listing more unrelated 'tha' phrases than a Wu-Tang song. After briefly looking at a list of 'Thai Restaurants' and 'Thankless Jobs' (*ahem*) you quickly close the menu and type out your search terms in their entirety. Annoying, isn't it?
Well, Bing has taken that first step to making your oh-so-difficult web-searching easier by integrating your query history into their auto-suggest feature. Now when you begin to type your search in Bing your previous search queries will be taken into account when serving up auto-suggest keywords. Not only that, but they will appear in the same color (purple) that your web-browser uses to display already-visited links thus helping to differentiate them from non query-based auto-suggestions. In my case this means that when I type in 'T-H-A' like I previously mentioned about 30 purple-hued links to 'That so-and-so from such-and-such-movie' will appear since I am forever referencing pop culture but am blessed with the memory recall of a 2 month-old. At least now I'll be able to save myself a few keystrokes before Bing directs me to IMDB. Bing has also allowed this feature to be turned off completely or to be managed with their 'Manage History' option if you are paranoid that your boss is going to search your work computer's internet history and wonder why you keep searching 'jobs that don't suck like the one that i have now'. Either way, it's progress.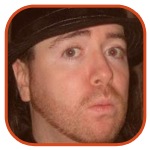 Posted by Adrien Griffin Categories: Athletes, NHL,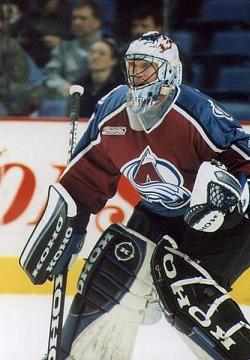 The Modern Era of the NHL, beginning in 1992, has been nothing short of hectic. Gretzky became the all-time leading scorer, passing Gordie Howe, and NHL players competed at the Olympics for the first time ever in 1998, and the league ballooned yet again, increasing to 30 teams, with the Minnesota Wild and Columbus Blue Jackets joining for the 2000-01 season. Since then, the league has enjoyed one of its longest periods without relocation since the Original Six era.
Click to continue reading The history of the NHL: The Modern Era
© Gear Live Inc. – User-posted content, unless source is quoted, is licensed under a Creative Commons Public Domain License. Gear Live graphics, logos, designs, page headers, button icons, videos, articles, blogs, forums, scripts and other service names are the trademarks of Gear Live Inc.