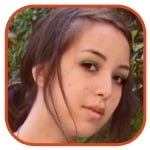 Posted by Robin Paulson Categories: Movies, Music, Television, Charity, Kind Acts, Meltdowns,
Very much like Mel Gibson extended a helping hand to fallen pop star Britney Spears, sexy Sweeney Todd star Johnny Depp invited a troubled Lindsay Lohan to his Caribbean island! Tabloids could not be any happier.
Upon meeting her at the MTV Movie Awards last Sunday, Johnny welcomed the confused actress to his own private island, aptly named F*** Off Island. He and his longtime partner, Vanessa Paradis, travel there to escape the paparazzi (as I'm sure everyone remembers how Johnny has dealt with them in the past).
Click to continue reading Johnny Depp Extends Island Visit to Lindsay Lohan
Read More

|
Show Biz Spy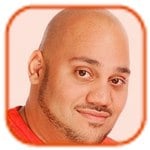 Posted by Andru Edwards Categories: Upcoming, Announcements,
Alright gang, I know we've been waiting a while to secure sponsorship to move forward with Seattle Mind Camp 5.0. I am happy to announce that we have secured it! Now all we need is a venue. The last place we used, the Tukwila Community Center, doesn't have a weekend open for us until sometime in November. Even if we went with that, there would be a few rooms that we wouldn't have access to if we did a 24-hour event. So the question is, are you guys okay with an event that is less than 24 hours (say, around 14 hours instead?) if it means we get to hold the event in a fantastic venue? Or should we look elsewhere for a place that would allow us to return to the full 24-hour format?
If we should look at other venues, suggestions are always more than welcome. Hit us in the comments with your thoughts!

Posted by Shannon Bennett Categories: Classics, Music, Musicals, Home Entertainment,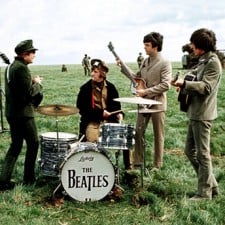 I'm pretty sure my local Blockbuster has committed artistic blasphemy. Allow me to explain:
About a week ago, I was in the mood for something fun and nostalgic, so I swung by Blockbuster to rent a copy of Help!, which, for anyone who doesn't know, is the second film The Beatles made.
Now, Blockbuster didn't carry it, and that doesn't shock me too much as it's not one of the more monumental of their films. But, upon further prying, I discovered that they didn't have A Hard Day's Night, Magical Mystery Tour, or Let It Be either. The very nice girl at the counter did tell me (with a degree of excitement), that they carried Across the Universe, which she thought was just ... awesome. At this point, I had to quickly excuse myself before I began to do my hostile re-education routine on a complete stranger.
Click to continue reading Blockbuster vs. The Beatles

Posted by Sparky Categories: Accessories, Household, Misc. Tech, Transportation,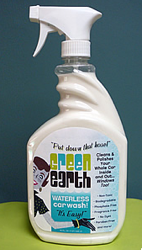 This post-Christmas morning brings two automotive products to our inbox, both wrought with utility and possible pitfalls. The first product promises to keep your car clean without the environmental impact of 40 gallons of water being used to wash the car, and the second promises to keep your bumpers scratch free at the cost of a more than slightly goofy look. Click through the jump for the full details on both new products.
Click to continue reading Green Earth car cleaner, and the Bumper Badger - ridiculous?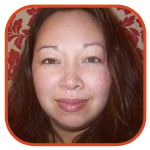 Posted by Monica Edwards Categories: Business, Personal,

I am all for giving back in anyway we can, especially to our education system because the teachers that work tirelessly to help mold our children into responsible, educated adults should not have to worry about such things as; do they have enough pencils, calculators, books, or any other supplies in order to teach their students successfully? When did our education system get to the point that these things are constant obstacles getting in the way of a teacher doing the job they were hired for? Instead, spending time worrying about who to convince to supply new books for the school library so their kids will be reading things that are relevant to our time now instead of 50 years ago?
Click to continue reading Giving Back to Schools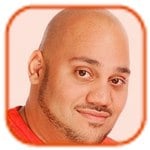 Posted by Andru Edwards Categories: Announcements,
Alright, let's take a break for just a moment away from the standard news fare. We know that you guys love the gadgets, gizmos, and consumer electronics just as much as we do. These expensive and cool toys are often a marvel when you break them down to the technology that drives them. That's what makes what we do fun, and why we love the interaction we have with our readers. However, we want to focus a bit of attention on the young ones in our country who would be happy to have a calculator for use in class, and the teachers who work for districts that can't afford things like projectors for use in their schools.
Gear Live has joined the 2007 DonorsChoose Blogger Challenge, and we have chosen ten great causes that are centered around getting some basic technology into classrooms located in our local area, as well as some of the hardest areas still suffering the affects of Hurricane Katrina. We've chosen ten causes that we thought touched on what we believed in, and you can take a look at them and choose which one(s) you want to help. Our goal is to raise $10,000 for the children of our nation. Just know that the money you donate will go directly to that specific teacher request - not into some big pot of money that is then doled out by the organization. As donations come in, there meter over on the right will fill up.
Some of the most expensive purchases for schools are consumer electronics. We believe that all children need to get acquainted with the tools of the future as they learn so they when they are ready to hit the workforce, they can succeed alongside their peers. Please, help us in assisting teachers, children, and schools in low-income areas get the tools they need to help their children excel.
Read More

| Gear Live Gives Back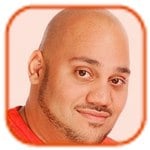 Posted by Andru Edwards Categories: Announcements, Internet,
Read More

| The Bleeding Edge Digg Listing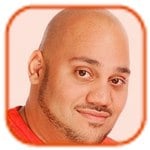 Posted by Andru Edwards Categories: Announcements, Internet,
Alright peeps, time for the obligatory support request from our fans and viewers. We are asking everyone who enjoys our show, The Bleeding Edge to vote for us on Digg. You see, they have a new Podcast Directory, and you are able to both Digg the show as well as Digg individual episodes to show us which ones are your favorites. If you have a Digg account, please head on over and give us a vote. If you don't, go ahead and create one - they're free after all! Thanks in advance ladies and gents.
Read More

| The Bleeding Edge Digg Listing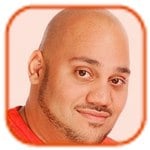 Posted by Andru Edwards Categories: Announcements, Videos,
Hey guys - so, in preparation for the holiday rush, with CES following afterwards, we have upgraded our server configuration. We are now hoping to stress-test the hell out of it to make sure all is well. This is where you guys come in.
We recently posted our video featuring the launch day of Nintendo Wii, which you can check out here. The video is linked to on Digg, and we are asking all of you to Digg it if you enjoy the video. If we make it to the front page of Digg, we can monitor what the huge traffic spike does to the servers, and can then adjust accordingly. Are you in?
If so, please head on over to Digg, and Digg this.
So, watch the video, and if you like it, Digg it. It will help us out more than you know, and have us fully prepared for CES 2007.
Thanks again everyone!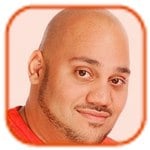 Posted by Andru Edwards Categories: Announcements,
Alright guys and gals, we have a little survey that we are going to ask you to take for us. Whether you read Gear Live onsite, or through an RSS aggregator using the feed, we want to hear from you. We want to know who our readers are so that we can target some things towards what you are interested in. Care to help do that? Awesome. Even if you don't, though, it would still be much appreciated - and it only takes a minute or two.
Seriously, this will be a big help in driving our editorial strategy going forward. You know you wanna be a part of that!
Read More

| Gear Live Survey

© Gear Live Inc. – User-posted content, unless source is quoted, is licensed under a Creative Commons Public Domain License. Gear Live graphics, logos, designs, page headers, button icons, videos, articles, blogs, forums, scripts and other service names are the trademarks of Gear Live Inc.