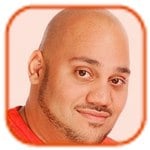 Posted by Andru Edwards Categories: Transportation,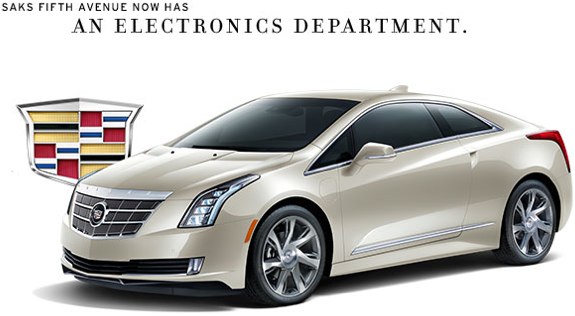 The next big thing from Cadillac will be the release of its ELR, and it looks like Saks Fifth Avenue of all companies gets the first crack at selling a limited edition model of the new electric vehicle. The Saks version of the Cadillac ELR is so limited that there will only be 100 of them made. For the privilege of being 1 of 100, you get the Cadillac ELR in White Diamond with your choice of Light Cashmere or Jet Black interior. You also get a premium 240V charging station and included installation service.
Wanna get your hands on one? You'll have to pick up the phone and dial 855-SAKS-CAD to place a special order. The dedicated order line is open now, and will stay open through January 10th. No word on if the limited model will see a price increase from the standard starting Cadillac ELR MSRP of $75,000. All special edition vehicles will be available for delivery in March 2014.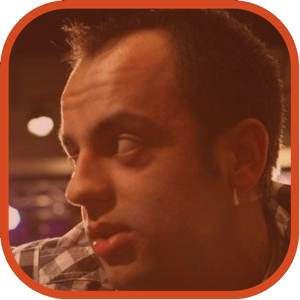 Posted by Andrey Malskiy Categories: Science,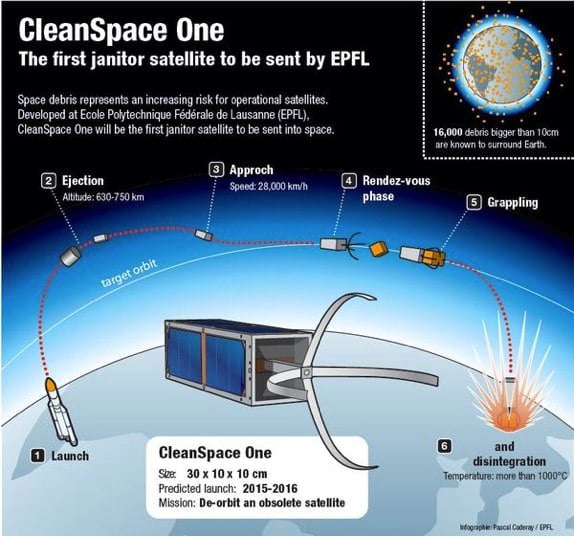 We've been hitting up space like a creeper hits up his Facebook crush. The thing is, a creeper leaves no traces of what they're doing, but that can't be said for our space explorations. Ever since our first trip, we've been leaving bits and pieces behind. Over the years, left untreated, this has become a problem. Now, the folks at the Swiss Space Center at EPFL (the Federal Institute for Technology in Lausanne) are looking to clean up with the development of satellites that have a case of OCD.
The Swiss team has designed a 'janitor' satellite, which will roam space and collect debris. As the satellites return to earth, the debris will be burned as it re-enters the atmosphere. CleanSpace One is a series of satellites that are set to launch within the next three to five years. Scientists are working on a claw-like feature that can grab debris that's traveling at speeds reaching 17,000 miles per hour. If this projects proves to be successful, an estimated 16,000 pieces of space junk could be removed.
Read More

| EPFL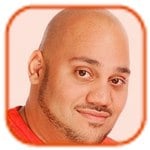 Posted by Andru Edwards Categories: Design, Household, Wireless / WiFi,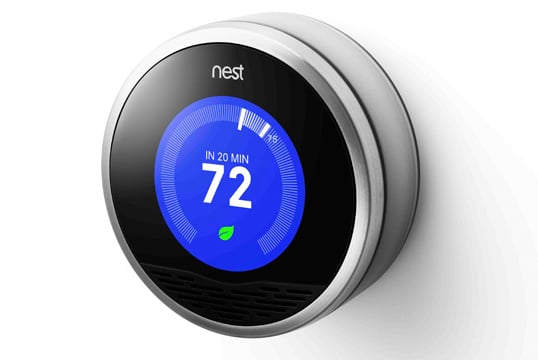 If your house is less than 20 years old, you probably have a programmable thermostat. It's probably a plain rectangle with a handful of buttons and a monochrome LCD screen, and it's probably a slight nuisance to program. It also probably isn't connected to your home Wi-Fi network. Nest is trying to change that with its new Nest Learning Thermostat.
The thermostat is a round metal dial with a circular color LCD screen that works a lot like an iPod classic click wheel. That could be because Nest was co-founded by former Apple employee Tony Fadell, one of the creators of the iPod. You can turn the temperature up or down by twisting the dial, or you can go through its menus by pressing it in like a button. It can be set to automatically change the temperature based on the time and whether you're present.
Click to continue reading Nest: The amazing iPhone-controlled learning thermostat
Read More

| Nest pre-order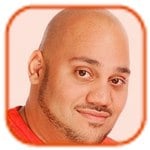 Posted by Andru Edwards Categories: Household,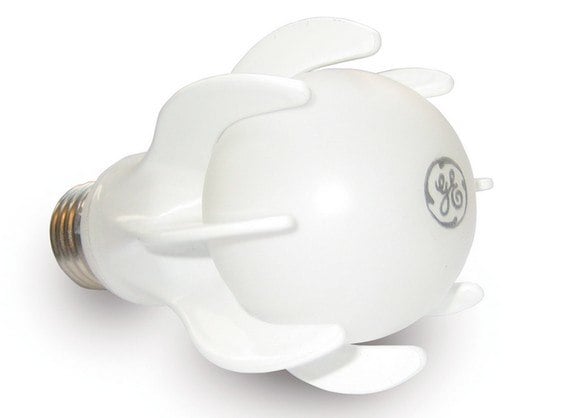 Here's a look at GE's LED light bulbs, which should be hitting stores sometime in the next year. What makes them special? Well, aside from the fins that you see in the image, these bulbs will last a good 17 years(!) when used for four hours per day, every day. They also distribute the light evenly, in all directions, rather than focused on one area. Most of all, they are super-efficient. The nine watt bulbs give off the same amount of light as a 40 watt incandescent bulb, so you are saving some serious power, and only replacing them two or three times in a lifetime. The downside? They'll cost somewhere between $40-50 each. Yeah, that's pricey for a light bulb, but did you think the future would be cheap?
Read More

| GE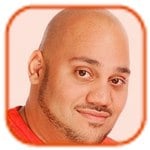 Posted by Andru Edwards Categories: Movies, Television, Engagements, Weddings,
Calista Flockhart and Harrison Ford are having an environmentally-friendly wedding.
The couple - who have been dating since 2002 and got engaged earlier this year - want their upcoming nuptials to have a "green" feel. "I haven't thought about greening my wedding. My wedding was always going to be green!" Harrison said.
The Indiana Jones actor proposed to the Ally McBeal star on Valentine's Day while the pair were vacationing with Calista's adopted son, Liam.
Click to continue reading Calista Flockhart's Green Nuptials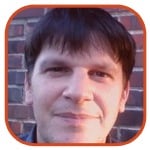 Posted by Mark Rollins Categories: Design, Displays, Peripherals,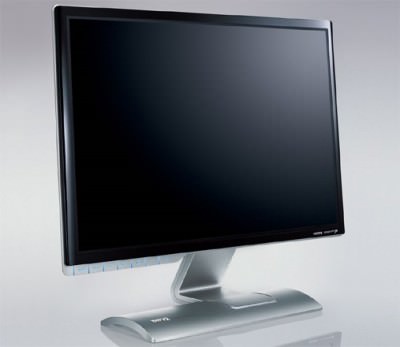 It's good to know that major electronics makers have realized that it makes more sense to "go green" than to avoid it. BenQ, for example, has recently created two new V Series monitors that are meant to be eco-friendly. The 24-inch V2400 Eco and 21.5-inch V2200 Eco have dynamic contrast ratios of 5,000,000:1, and are LED-backlit 1080p panels. The monitors are made from 28 percent recycled plastic. They also reduce power by 30 percent in eco mode, and 36 percent overall. These displays are available in China in a week, but we expect them to arrive stateside soon enough.
Read More

| BenQ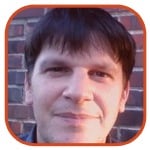 Posted by Mark Rollins Categories: Design, Transportation,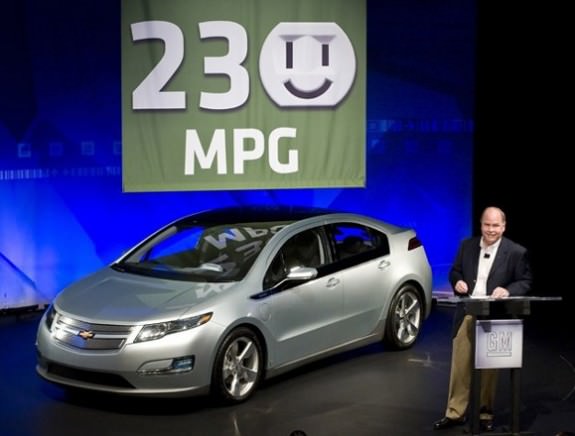 Maybe I'm just getting sick of seeing those ads with the smiley-faced electrical outlet, but I figured that the 230 MPG touted for the Volt seemed a little too good to be true.
As it turns out, someone at Chevrolet is playing with numbers. According to DVICE:
Essentially, the Volt can drive 40 miles on battery power before kicking in the gas engine. So if you drive 10 miles, you'll get infinite miles per gallon. If you drive 50 miles, you'll get 250 miles per gallon. But if you drive 300 miles, you'll be down to 62.5 miles per gallon.
This is hardly 230 MPG. Would the electrical outlet be frowning if it knew the real truth?
Read More

| CNN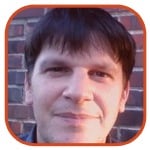 Posted by Mark Rollins Categories: Corporate News, Design, Transportation,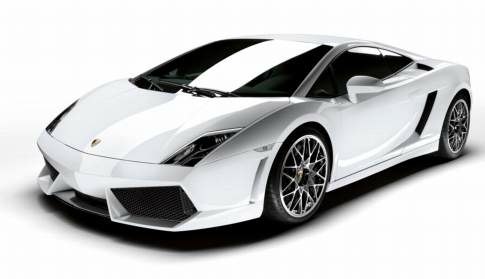 It would appear that I now have a good reason to want a Lamborghini with the announcement of a new version of the Gallardo. This one is in hybrid form, and it is expected to roll out by 2015. The Lamborghini hybrid won't be an all out green road warrior, as it will instead use a small electric motor when doing urban street driving, but will then bump up to using a 10 or 12 cylinder engine when going full speed. Don't count on Lambo going completely electric anytime soon, but the Gallardo will certainly be a testing bed to see how these super luxury vehicles sell. Coincidentally, Ferrari is set to release a hybrid vehicle in 2015 as well.
Read More

| Car Advice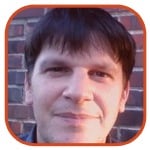 Posted by Mark Rollins Categories: Design, Transportation,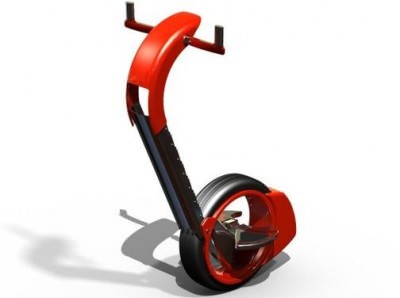 You generally don't see people on Segways in real-life, as they remain pretty much banned in the locales where they'd have the highest demand.
Well, perhaps the Orbis Urban Mobility Vehicle will have a better shot as mass adoption. Maybe. As you can see, it has one wheel, so it would take up a lot less space than crowded two-wheeled Segways. It's also battery powered, so it is environmentally friendly with top speeds of up to 13 mph. It's also super portable, as the handle can wrap around the wheel, which is pretty cool.
Read More

| James Dyson Award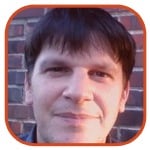 Posted by Mark Rollins Categories: Cell Phones, Handhelds,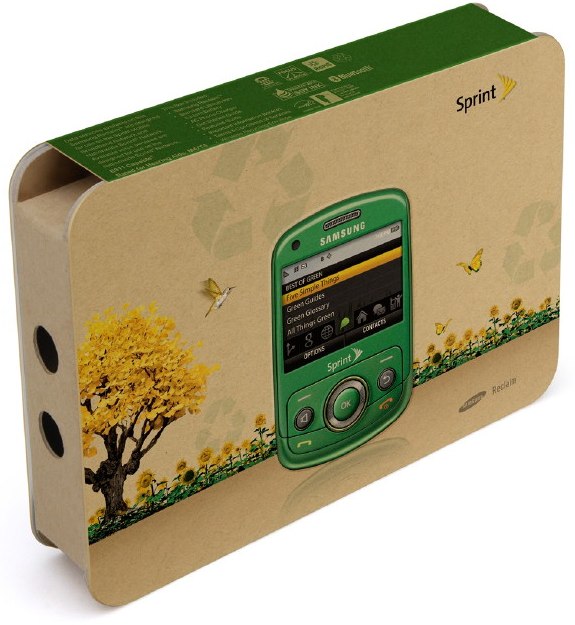 The Samsung Reclaim is the newest mobile phone from the company, and it's all about being a bit more mindful of the environment. In fact, this is it's main selling point, as Sprint claims that $2 from every sale will go to The Nature Conservancy's Adopt an Acre program, but there is more to it than that. 80% of the materials used to build the Reclaim are recyclable, and it's the first 3G QWERTY device on Sprint to hit the magical $50 price point with contract.
Other features include Bluetooth 2.0, 2 megapixel camera, and an integrated Web Browser. It will be available on August 16 from Sprint, Best Buy and The Shack, in colors of Earth Green and Ocean Blue, of course.
Click to continue reading Samsung Reclaim: Eco-friendly, $50 Sprint QWERTY
© Gear Live Inc. – User-posted content, unless source is quoted, is licensed under a Creative Commons Public Domain License. Gear Live graphics, logos, designs, page headers, button icons, videos, articles, blogs, forums, scripts and other service names are the trademarks of Gear Live Inc.