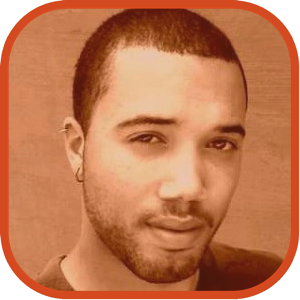 Posted by John Kilhefner Categories: News, Social Media
The grips of social networking can prove dominating over every waking moment. Especially if you happen to make a living from behind the lucid glow of a computer monitor. Each moment of "let me check Facebook to see what's new" can cost valuable minutes of time that add up to decreased productivity. Up until now Facebook has only given its users looking for a way out the option to deactivate their account, leaving each and every digital footprint left intact if they ever choose to sign in again. The temptation to "check Facebook really quick" still lingers.
However, the social networking giant has now implemented a new delete account option that allows users to completely free themselves of the addicting clutches of Facebooking at last! The thing is, it's only available to a few select users as a test group. No word on whether or not this 'nuclear option' will become available to all users at some point. Our guess - not a chance.
Meantime, you can add a dash of Gear Live to your Facebook.
Read More

| The Next Web via Engadget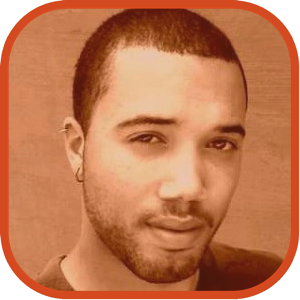 Posted by John Kilhefner Categories: News, Social Media
Mark Zuckerberg announced on the official Facebook blog that the social network has reached 500 million users world wide. An incredible feat indeed, but If you think that 500 million is a lot now, then imagine just how many more will sign up after The Social Network hits theaters. Also announced was the new application "Facebook Stories". This app allows the 500 million Facebook users to share stories of how Facebook has helped them to do something significant. "Stories" is meant to tell of the miraculous feats that can be accomplished through the open, ever changing social network that is Facebook. For instance "Ben, the 17 year old high school student", used Facebook to get his network involved in a movement to save an old town theater in Kentucky. Now if only we can get the other 499,999,999 to stop posting meaningless drivel, and start taking advantage of using it as a source of grassroots empowerment. Perhaps Facebook Stories will spark this, but methinks it will become overrun with stories such as "Jake the 22 year old college student used Facebook to organize a fart."
You can follow us on Facebook.
Read More

| Facebook Blog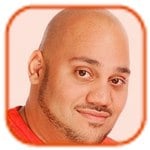 Posted by Andru Edwards Categories: Apple, Internet, Microsoft, Misc. Tech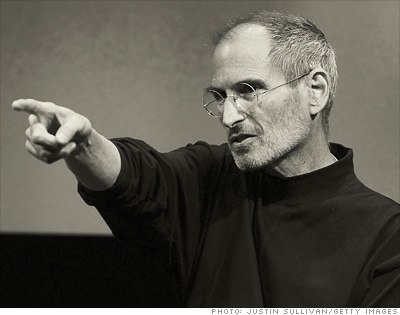 Fortune has gone all tech on us this week, compiling a list of who they think are the fifty smartest people in tech. We found it interesting because most lists focus on the richest CEOs, or straight up performance on the job rather than things like intelligence, and the vision and impact they have on the tech world. The way they did it was to break the list down into ten categories (smartest CEO, smartest founder, etc.) and then list five names in each, listing a top choice for each category in the process. Here's a peek at what they came up with:
Smartest CEO: Steve Jobs, CEO, Apple
Smartest Founder: Mark Zuckerberg, CEO, Facebook
Smartest Designer: Jonathan Ive, Senior VP of Industrial Design, Apple
Smartest Academic: Danah Boyd, Social Media Researcher, Microsoft Research
Hi the read link below to head to Fortune for the full list.
Read More

| Fortune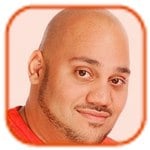 Posted by Andru Edwards Categories: Google, Internet, Rumors
Is Google getting set to take on Facebook? If Digg founder Kevin Rose is to be believed, he has heard from a "credible source" that Google has a service called Google Me in the works that will aim to go head-to-head with Facebook in the social network space. If anyone can take on Facebook, it would likely be Google. After all, they've got the services (Google Talk, Gmail, Docs, Buzz, etc.) and the search power to pull all your information into one account pretty much immediately. Consider us intrigued.
Read More

| Kevin Rose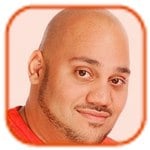 Posted by Andru Edwards Categories: Apple, Cell Phones, Handhelds, Internet, Rumors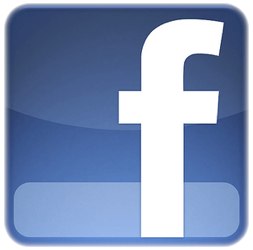 Looks like Facebook will be readying video chat on their service, similar to what Google has done with Google Chat within Gmail. Even cooler, though, is that an eagle-eyed developer just sent us information saying that he found code within the latest iPhone OS 4.0 beta that suggests that this video chat service will be embedded into the iPhone software, ready for use by the next iPhone (iPhone HD? iPhone Pro?) Of course, take this info with a grain of salt. As we all know by now, the upcoming iPhone will have a front-facing camera, which is perfect for video chatting with others who also have the device. Even more interesting, though, is that since it is tied to Facebook, you should—in theory-be able to video chat with users of other phones that have front-facing cameras (like the Sprint EVO 4G) if they also build in the Facebook video chat service.
Now this all sounds great - but we seriously hope that video chatting isn't limited to Facebook contacts. Let's bring iChat to the iPhone, finally.
[Thanks, Jason!]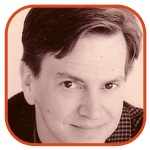 Posted by Tom Mason Categories: Editorials, Marvel Comics
You know it's going to be a bad week when one of the most beloved fantasy artists passes away. He was absolutely one of my favorite artists and one of the first artists who, like Jack Kirby, could get me to buy pretty much anything with his name on it.
Tom Spurgeon has an excellent overview of the late artist's career. "Frazetta's art on the Warren Magazines Creepy, Eerie and eventually Vampirella combined some of the pulp tendencies for which he was soon to become very well known with a sense of classic horror. They remain some of the company's most iconic pieces of art."
Viz Media: I often post job listings here for Viz Media, the longtime manga publisher in San Francisco – longtime as in they've been doing it since it wasn't quite so cool to do it. So I was saddened to hear that they let go more than 50 of their staffers. That's, I think, the largest layoff of comics professionals that I can remember and certainly the largest in recent years. I hate to see that kind of thing happen, and I wish everyone the best as they figure out what to do next. Heidi MacDonald at Comics Beat recently posted this link from Dan Blank's website; I've practically memorized it.
Read More

| Comics Beat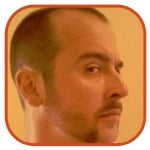 Posted by Finnian Durkan Categories: Internet


Tired of constant Facebook Farmville updates from "friends"—yes, I just used air-quotes—that you haven't talked to since pre-school? Well now you can strike back in classless style—yes, I also understand what an oxymoron is—with FarmVillain. There is no game to play here, just spiteful Facebook-bombing at its sarcastic best. Bury a dead hooker in your least-favorite friend's lawn. Claim 10 illegal-immigrants on your neighbor's wall. You can even choose to "add a whole lot more cowbell to your farm". I don't even know what that means and I want to do it. Fight back with FarmVillain.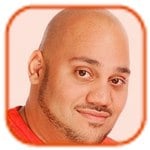 Posted by Andru Edwards Categories: Cell Phones, Corporate News, Software, Videos
This morning at WES 2010, RIM finally took the wraps off of their upcoming BlackBerry 6 operating system, introducing it with the video you see above. While it's easy to be captivated by the dancers, when you focus on the actual screen activity being teased here, you see that this is all focused on touchscreen gestures, but we are sure that RIM won't be throwing away that true QWERTY keyboard anytime soon. Also, interestingly enough, the web browser got almost no play at all in the video. Maybe they've still got some work to do on that one. Still, it's nice to see the company progressing and aiming to bring BlackBerry devices a bunch of new hotness in the near future.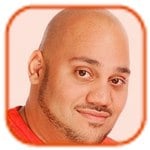 Posted by Andru Edwards Categories: Corporate News, Internet, Microsoft, Software

Microsoft's Fusion Labs just announced a new product that they are doing in partnership with Facebook, called Docs for Facebook. Built on Microsoft Office 2010, Docs for Facebook is seemingly a play by Microsoft to take some of the cloud-based office suite share away from Google Docs. You'll be able to create and share documents with friends on Facebook, control privacy settings, and with a click of a button, open the documents in your native Office software on your PC or Mac. That's all well and good, but do you know many people who've been clamoring for the opportunity to add their boss and co-workers as Facebook friends, just so they can share documents with them on the popular social networking site? Yeah, us either.
If you want to get in on the action, hit the link below.
Read More

| Docs for Facebook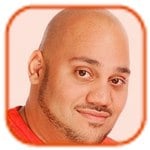 Posted by Andru Edwards Categories: Editorial, Features, HDTV, Home Entertainment, Internet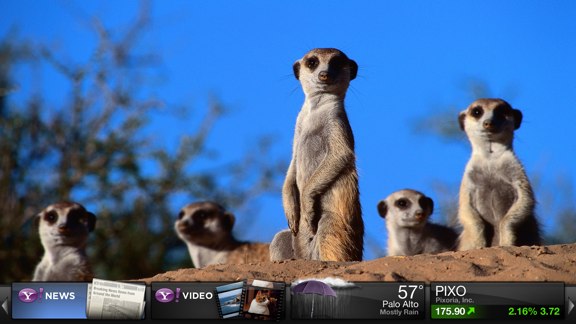 Rovi Chief Evangelist, Richard Bullwinkle had an afternoon session at SXSW 2010, dealing with convergence in the living room, "From Hulu To Yahoo Widgets: Will The Internet Transform The TV?"
He started the session with the statement "It is difficult to upgrade your television because it is affixed to a wall." With computers, you can go to a new website, such as moving your social network from myspace.com to facebook.com. With a mobile phone you can delete the location centric Loopt app and load Foursquare or Whrrl. But your
television cannot be updated and it is typically maintained by someone who put it on the wall.
With the American market being spread out over thousands of miles, broadband penetration and the speed of those connections becomes the next issue. Music and streaming television is not a problem with existing bandwidth; be it via cable, to the house or Wi-Fi within. As we get to HD quality, few have the capacity to our homes to achieve this rate. I know of this pain point personally and have solved it by running three networks at the house, one for devices like the iPhone and Chumby at 2.4 GHz and the others for high definition video distribution over Gigabit Ethernet and 802.11N at 5GHz.
Click to continue reading SXSW 2010: From Hulu to Yahoo Widgets: Will the Internet Transform the TV?
© Gear Live Inc. – User-posted content, unless source is quoted, is licensed under a Creative Commons Public Domain License. Gear Live graphics, logos, designs, page headers, button icons, videos, articles, blogs, forums, scripts and other service names are the trademarks of Gear Live Inc.