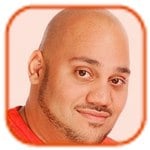 Posted by Andru Edwards Categories: HDTV, Home Entertainment, Household, Videos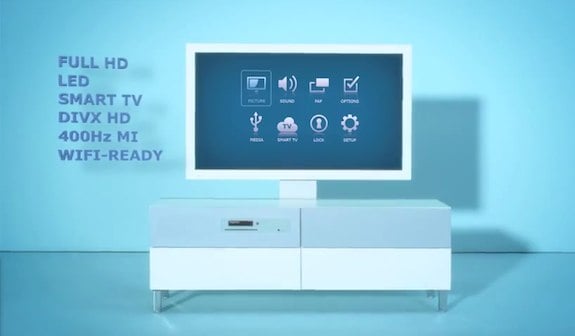 IKEA is coming to the rescue of wives everywhere who are fed up with the endless mess of tangled wires in the living room with its Uppleva HDTV. Yes, IKEA is making it's own HDTV, and it's pretty wonderful. First, the tech: 1080p LED display, Wi-Fi-ready, 400Hz, FM radio, DIVX HD, with three USB inputs and four HDMI inputs as well. So, what makes this television so special? It's the fact that the actual display part is just that - a display. All of the goods are built into the surrounding furniture, which is also part of Uppleva. For example, the television also has a Blu-ray player built-in - but it's located beneath the monitor, in the console area. All the wiring is built into the furnite, so it's not visible.
You can add in your own components, of course, and the wiring is handled the same way, allowing everything to be neat and tidy. Also cool? There is a vast array of colors and designs. Uppleva is modular, so you can build it out in any way you see fit. Expect it to launch in the fall for 6,500 Swedish crowns (that's $960 to those of us in the USA.) Wanna get a peek at how it works? Check out the video after the break.
Click to continue reading IKEA reinvents HDTV with Uppleva (video!)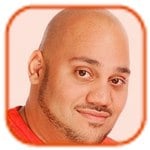 Posted by Andru Edwards Categories: Home Entertainment, Movies
Consumers are tending to favor Blu-ray over DVD when buying copies of top hits for home use, a nonprofit analyst group that tracks Hollywood reported Monday.
Overall consumer spending on home entertainment jumped nearly five percent from the same period a year ago, the Digital Entertainment Group reported, the first time consumer spending increased since 2008.
The DEG didn't explicitly say that a crossover between DVD and Blu-ray sales is occurring. But "for major box-office hits, sales of packaged goods often surpass 50 percent on Bluray in their first week of release," DEG said. In all, Blu-ray, electronic sell-through, and digital movie streaming all saw revenue growth.
Catalog sales of Blu-ray discs are also increasing, the DEG said, with year-to-date increases of more than 60 percent, led by Star Wars, Citizen Kane, Scarface and The Big Lebowski. Total household penetration of all Blu-ray compatible devices now stands at more than 33.5 million U.S. homes, DEG said, up 52 percent from a year ago.
Click to continue reading Blu-ray finally overtaking DVD regularly in sales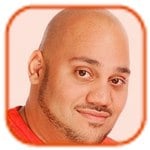 Posted by Andru Edwards Categories: Corporate News, Home Entertainment, Movies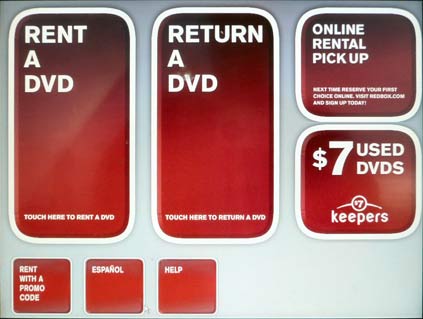 It's Halloween, and with that, Redbox responds to the trick-or-treat question with a 20% price increase at its 34,000 movie rental kiosks that starts today.
So what's the reason for the 20-cent price hike?
Congress. Specifically, Coinstar cites the recent passage of the Durbin Amendment as the reason why it has to jump its rates (in addition to any other increased operating expenses the company's faced). For those uninformed, the Durbin Amendment comes with two major provisions with which consumers have likely come into contact.
The first provision slapped a limit on the interchange fees that banks are allowed to charge – essentially, the money that they make from retailers whenever a consumer uses a debit card to make a purchase. In response, banks have started to scramble to cover the lost revenue, including going so far as to tell customers that they will soon be assessed a fee for using their debit cards to purchase items.
Click to continue reading Trick or Treat! Redbox DVD Rentals now cost $1.20 rather than $1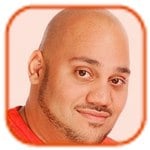 Posted by Andru Edwards Categories: Home Entertainment, Internet, Movies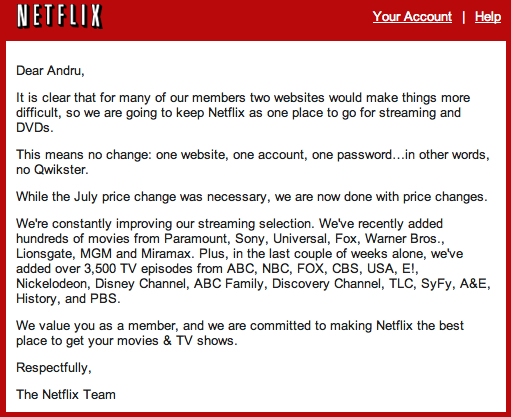 This morning Netflix announced that, due to overwhelming feedback from its members, the company would no longer move forward with plans to separate and spin off the DVD business. Instead, it will stay as it has always been, as one service that offers both DVD rentals by mail and instant streaming of content as well. The DVD and streaming plans will still be billed separately, and there's not yet any word on if Netflix will still move forward with the planned video game rentals that would have been part of Qwikster.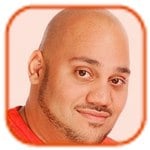 Posted by Andru Edwards Categories: Internet, Movies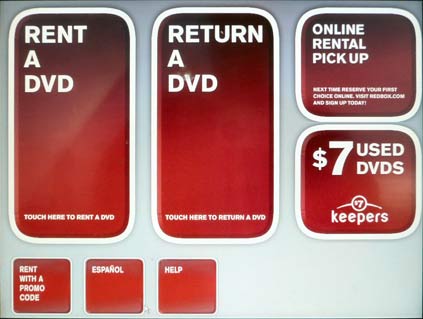 Redbox is trying to get Americans off their streaming movie services and down to the local kiosk on August 25th with a free DVD rental.
The movie-rental kiosk service is attempting to lure existing customers down to the local grocery with the free DVD rental, normally worth just a buck. And there's a catch, as well as a bonus.
The offer was emailed on Sunday. Redbox officials weren't available for comment over the weekend.
So far, Redbox hasn't indicated how many customers will receive the free code, or if it applies to frequent customers, occasional customers (like or family) or new, potential additions. The catch? Each user needs to access the code via Facebook, and signing in allows Redbox to access your personal information, including your Likes, and post an update(s) to your Wall.
Click to continue reading Redbox offering free DVD rentals in exchange for access to your Facebook info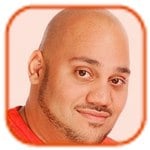 Posted by Andru Edwards Categories: Corporate News, Home Entertainment, Movies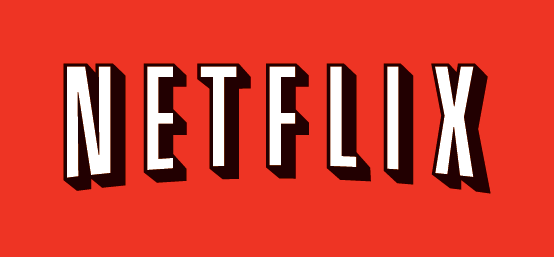 Netflix subscribers, you're gonna wanna pay close attention, because the company has announces some new plans and price changes that will affect everyone. Here's the long and short of it--Netflix has decided to split their DVD rental service and Watch Instantly streaming service into two separate offerings, each with their own pricing models. First, Netflix Watch Instantly unlimited streaming now costs $7.99 per month, and that does not include any DVDs by mail. Unlimited DVDs now start at $7.99 per month, 1 out at-a-time, and it does not include access to Watch Instantly. In fact, none of the DVD plans include Watch Instantly access. Access to each service now starts at $7.99 per month, so if you want both, it will now cost you $15.98, which is up from the $9.99 that it would have cost you yesterday.
The new pricing goes into effect today for new customers, and existing Netflix members will see the new pricing go into effect on or after September 1.
Read More

| Netflix Blog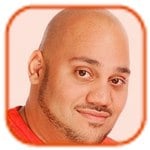 Posted by Andru Edwards Categories: Hardware, Nintendo, Wii U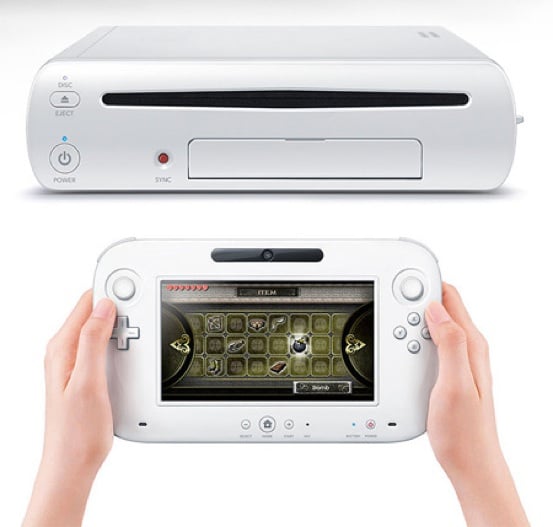 Nintendo's hot Wii U console is set to ship next year, but one thing that won't be a part of the package is DVD or Blu-ray movie playback. According to Nintendo, customers already have DVD and Blu-ray players, and they are so cheap that you can get one easily without them bundling that into the Wii U software.
Wii U does not have DVD or Blu-ray playback capabilities. The reason for that is that we feel that enough people already have devices that are capable of playing DVDs and Blu-ray, such that it didn't warrant the cost involved to build that functionality into the Wii U console because of the patents related to those technologies.
So yeah, Wii U will purely be a gaming console, just like Wii, as opposed to a whole-home entertainment strategies that you see with the Xbox 360 and PS3.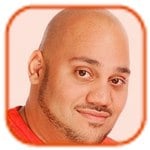 Posted by Andru Edwards Categories: Hot Deals, Movies, PC / Laptop, Storage, Video Games
Here's today's Deal of the Day list, where we bring the the top discounts on gadgets and consumer electronics for the day. The highlight for today is a site-wide sale at Creative offering 30% off all items with a coupon code:
Don't forget, if you're looking for other deals, be sure to check out our Newegg Promo Code thread.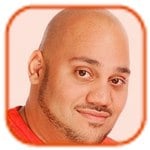 Posted by Andru Edwards Categories: Corporate News, Movies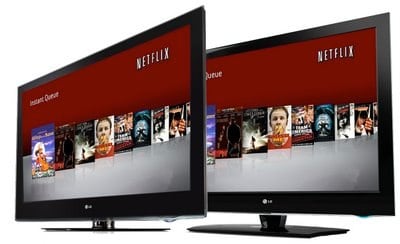 If you are a current Netflix subscriber, you'll likely recall that they decided to enter into an agreement with Warner Bros. back in January that would delay Netflix from making new films from the studio available to subscribers for 28 days from the in-store release date. Well, it looks like more studios are jumping on board, as both Fox and Universal has now come to similar terms. What's the upside for Netflix subscribers? More streaming movies.
For example, with the Fox agreement, you'll need to wait 28 days before you'll be able to get a movie like Avatar in the mail, but in exchange you'll find streaming titles like 24, Bones, Lie to Me, Arrested Development, Prison Break, and Buffy the Vampire Slayer. With Universal, you'll have to wait a bit longer for movies like It's Complicated, but don't fret, because Billy Elliot, The Pianist, and Being John Malkovich (among others) will be at your instant streaming disposal.
Expect more of these deals to be made, as Netflix is banking on streaming movies as the future of distribution (we agree,) and they are of the mindset that having customers wait an extra 4 weeks to get new discs is worth it if it means greater access to streaming rights. Let's see how this all plays out. Anyone upset about this?
Read More

| Netflix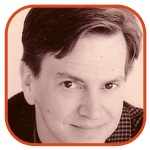 Posted by Tom Mason Categories: DVD, Reviews, Television
I love the old Rankin-Bass holiday classics, but my favorite is Rudolph The Red-Nosed Reindeer. It used to be appointment TV, but then along came DVD and the ability to watch it anytime.
Now that I have kids, we watch it pretty much year-round. In 2009 so far, I've racked up at least 20 viewings. And when you watch something that many times, you start to notice some things that escaped me when I would just see it once a year. Here's my list:
Mrs. Claus: She's a chubby chaser and an enabler. Santa finally gets his weight down during the off-season - which no doubt would help his cholesterol and blood pressure and help him live longer - and yet she can't wait to start stuffing him again, upping the ante by reminding him that everyone loves a fat Santa, including her I'm guessing.
Santa Claus: First off, he's a jerk. Rudolph is a super-achiever compared to the others in the Reindeer Games, and Santa's too worried about the red nose thing. Since no one on Santa's route will ever actually see Rudolph, this is really all about Santa's issues.
Click to continue reading Rudolph The Red-Nosed Reindeer Returns
Read More

| CBS

© Gear Live Inc. – User-posted content, unless source is quoted, is licensed under a Creative Commons Public Domain License. Gear Live graphics, logos, designs, page headers, button icons, videos, articles, blogs, forums, scripts and other service names are the trademarks of Gear Live Inc.