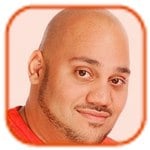 Posted by Andru Edwards Categories: Announcements, Internet, Videos,
Please consider using the Facebook Share and Retweet buttons above to share this post with others
---
The Short Version:
If you donate to Haiti relief by SMS by texting "HAITI" to the number 90999, or by texting "YELE" to 501501, we will match your donation multiple times. Just leave a comment telling us how much you donated, and we will take care of the rest. We are currently matching donations 14 times.
---
Over the past couple of days, while trying to carry on with "business as usual," I've personally found it hard to focus on tech, gadgets, and all of the CES 2010 goodness that we have yet to bring you, as the world is focused on the disastrous aftermath of the earthquake in Haiti. We're sure you've seen the imagery, but if you haven't, or if you aren't quite sure, I encourage you to watch this AP report:


Gear Live & Friends Will Match Your Haiti SMS Donations!
We felt it was time to do our part to help, so with the support of a bunch of Gear Live friends, we are announcing that we will match SMS donations made by Gear Live readers and viewers. As many of you know, the Red Cross has made it super-simple to donate $10 to help out by simply texting the word HAITI to 90999. In fact, this has been so successful that it's already earned $11 million in just a few days. That is fantastic - but the damage to the country is far greater than that, and every little bit helps. So here's what we're gonna do:
Starting now, if you send an SMS donation to either the Red Cross (by texting the word HAITI to 90999) or to YELE (by texting the word YELE to 501501) Gear Live will match it, up to $500. In addition, we have a bunch of our friends joining in as well:
David Geller of Eyejot and WhatCounts will match up to $2500
Leslie Camacho, President of EllisLab (which makes the fantastic ExpressionEngine CMS) and Roger Rustad (wondering network guru) will personally match up to $600 $1200
Nate True of Tap Tap Revenge and iPhone hacking fame will match up to $500
Jeremy, Adam, and the team at Stage Two will match up to $500
Dave Taylor, the man behind AskDaveTaylor.com, will match up to $250
Don McAllister of Screencasts Online will match up to $250
Robert Scoble, the face behind Building43, will match up to $200
Local Gear Live fan Shauna Causey will match up to $100
Parnassus Ventures, the folks behind 140: The Twitter Conference, will match up to $100
Jason Neudecker, a Gear Live Twitter follower, will match up to $100
Hadley Stern and Apple Matters will match up to $100
Xavier Lanier and Notebooks.com will match up to $100
Amisha Gandhi-Lanier and Served Raw will match up to $100
Kevin Urie from Social Media Club Seattle will match up to $100
TechieDiva.com will match up to $50
Eric Siegfriend and DanceHop will match up to $50
In total, so far, that's
$4500
$5400
$5650
$6550
$6700 in pledged matching donations! For each donation you make, each entity above will match it, until their limit is reached. In other words, with our current
eight
eleven
twelve contributors, your $10 donation will actually be matched
six
nine
eleven
twelve
fifteen
seventeen times, resulting in a
$70
$100
$120
$130
$160
$180 payment. So, what do you need to do? This is the easy part. Just scroll down and leave us a comment letting us know that you made a donation, and whether it was a $5 or $10 contribution. If you do it multiple times, let us know that too. Even better, if you want to be on our list as a person or company that will match donations, let us know!
Now, what if you don't have any money to donate? We will make it easy. Just comment with a link to an article on from any of the following websites that you found interesting or helpful, and we will donate $10 on your behalf:
Gear Live, Notebooks.com, AskDaveTaylor.com, Gear Diary, Mobility Minded, Technologizer, WindowsPhoneThoughts, Served Raw, SlashGear, or GeekRoom.
I have to give a big thank you to my pal Xavier over at Notebooks.com. He came up with the idea and invited me to donate. I then asked a few friends, and never thought we'd get the support that we did, so we kicked off our own campaign. Together with Notebooks.com, we have
$10,500
$11,400
$11,650
$12,550
$12,700 in matching donations for your SMS contributions!


The time is now! Leave a comment after donating, tell your friends, forward this around, and share this on Facebook and Twitter using the buttons at the top of the article. Make us spend every penny of the matching funds that are available.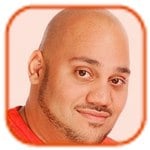 Posted by Andru Edwards Categories: Blogging, Business Tools, Features, Software,
11:30: TypePad is a hosted blogging service that gives you a 30-day free trial. Keywords are very important. What words do people use when they try to find your product or service? This aids in choosing a TypePad subdomain for your blog address.
11:35: Dave takes everything through the basic TypePad setup process. Filling in fields, choosing a domain, Terms of Service, etc.
11:38: Question - Are you giving traffic to Six Apart rather than to yourself when going with a hosted blogging service? The blog should be subset of your domain. You can redirect your domain from TypePad through their interface, forwarding your TypePad blog to your personal site.
11:43: Focusing on title of the blog - again, focus on keywords here. Then moves to choosing a TypePad layout template. The further down content is on a page, the less relevant to Google. As for sidebar, 2 column right is much better than 2 column left as far as ranking.
11:49: Password-protected blogs are an option, which is great for private communication or corporate blogs.
11:56: Dave goes on to show the TypePad interface and posts a blog post right from the stage.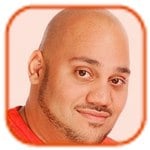 Posted by Andru Edwards Categories: Blogging, Business Tools, Features, Marketing,
We are here at the 2006 Blog Business Summit in Seattle. Dave Taylor just took the stage to give his keynote.
9:00 AM: Dave begins by asking how many people updated their website in the past seven days. Of course, many of them have, since this is the Blog Business Summit. However, maybe 5% of site owners update at least weekly.
9:03: Google aims to provide good, fresh content. Same with all search engines. Since most info on the web is out of date, this is the dilemma of the search engines.
9:04: What is findability? When customers try to find your product or service, can they find it? This is what is critically important to your business - especially if they find your competitor instead of you. Every time someone finds someone else, they aren't finding you.
9:05: No one really understands what the best practices of blogging really are - they are case by case. If you can't be found, you're already dead. If I ask my cellphone for the closest Chinese restaurant, and the Chinese restaurant across the street doesn't show up as a search result, they're dead.
Click to continue reading Live-Blogging Blog Business Summit: Dave Taylor Keynote, The Future of Findability
© Gear Live Inc. – User-posted content, unless source is quoted, is licensed under a Creative Commons Public Domain License. Gear Live graphics, logos, designs, page headers, button icons, videos, articles, blogs, forums, scripts and other service names are the trademarks of Gear Live Inc.