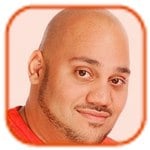 Posted by Andru Edwards Categories: Corporate News, Home Entertainment, Microsoft, Video Games
Microsoft said Sunday night that it plans to launch its fall 2011 dashboard update for its Xbox 360 game console, complete with voice search via Xbox Kinect, this week.
Microsoft also announced a significant number of related content partnerships, bringing most major services to the Xbox platform this week or by early 2012. On Dec. 6, Starting Dec. 6, a free Xbox Companion app for Windows Phone will let also let users find, learn more about and control content from popular entertainment services on Xbox LIVE.
Shortly after midnight on Sunday night, Microsoft said that the "Bing on Xbox" update would arrive on U.S. consoles beginning "tomorrow," and roll out to U.S. console owners over the coming weeks. Those without a Kinect peripheral will be able to search using Bing text search.
The voice search capability, first revealed in June, will work with both the Xbox Live Marketplace, Zune Video, and selected content partners. On Dec. 6, presumably the date of the update, Microsoft plans to add content from new entertainment partners, including apps, from EPIX, ESPN, Hulu Plus, Netflix, and MSNBC's Today.
Microsoft's vision for the Xbox platform, including voice search via Kinect, probably was more significant six months ago before Apple's Siri began dominating headlines with its ability to naturally search and interact with the user and a variety of apps. Nevertheless, it allows users to interact with a growing sea of content as simply as possible.
Click to continue reading Xbox 360 voice search, TV content deals launch December 6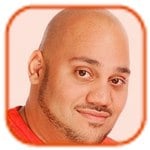 Posted by Andru Edwards Categories: Microsoft, Xbox 360, Xbox Live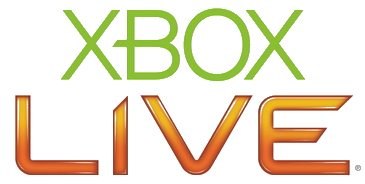 Microsoft is looking for "multiple thousands" of Xbox Live members to test a new Xbox 360 disc format; in exchange, Microsoft will send you a free copy of the best-selling Halo: Reach and other branded freebies.
"We are conducting an open call for US based participants for a public preview to help us prepare for an updated Xbox 360 disc format," Major Nelson, the gamertag for Microsoft Xbox Live's programming director Larry Hryb, announced on his blog.
"We're looking for multiple thousands of participants, so your chances of making it in are good," he wrote.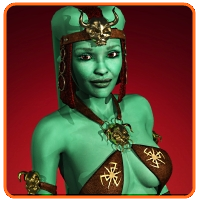 Posted by Patrick Lambert Categories: Microsoft, Xbox 360, Xbox Live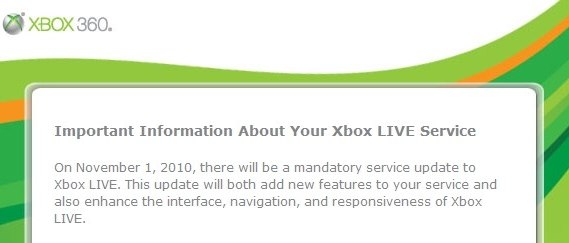 If you've been waiting for the Fall 2010 Xbox Live dashboard update to drop, tomorrow is the day, just in time for the launch of Kinect. This'll be a mandatory update, and anyone who refuses to get it will find themselves unable to connect to the service. According to the message Xbox Live users are receiving in their inboxes, the update will also add minor changes the Dashboard so that: "You will notice a change to the layout of the Xbox LIVE Dashboard, a new color scheme, and new fonts being used.
If you want a look at all the new features the update will bring to your Xbox 360, hit our video after the jump.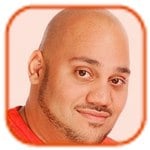 Posted by Andru Edwards Categories: Apple, Cell Phones, Features, Handhelds, Music, PC / Laptop, Software, Video Games, Videos
2009 is just about over, and we are just in time with our annual top 10 list of the most-watched Gear Live video episodes. Over the past year, as expected, there was a bunch of Apple gear that made the list, but Microsoft gets the top two spots with our Xbox 360 dashboard tour, and the Zune HD hands-on preview. Also getting an honorable mention is the Motorola DROID and Elgato Turbo.264 transcoding device.
Oh, and if you wanna be sure to get our new video episodes as they come out in 2010, be sure to subscribe to us in iTunes, on YouTube, or in your RSS reader!
Click to continue reading Top 10 Gear Live Videos of 2009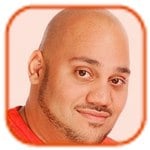 Posted by Andru Edwards Categories: Internet, Microsoft, Xbox 360, Xbox Live
For those of you who weren't able to get into the Preview Program, you can now rest assured that the latest Xbox 360 features, including Facebook, Twitter, Last.fm, and Zune Marketplace with instant on 1080p streaming, will be arriving on all Xbox 360 consoles on November 17th. Yup, that's just five days away, which isn't that bad at all. To celebrate the launch of the new dashboard, all Xbox Live Gold features will be available to Xbox Live Silver members from November 20-23, allowing Silver members to sample Facebook, Twitter, Last.fm, and online multiplayer. Oh, what's that? You didn't know that only Xbox Live Gold members were able to use the new social networking aspects of the dashboard? Yeah, major fail, we agree.
We previewed the dashboard in a recent episode of Bleeding Edge TV, which you can check out at the top.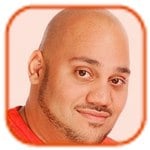 Posted by Andru Edwards Categories: Full Episodes, High Score, Features, Internet, Podcasts, Software, Video Games, Videocasts, Videos
We got our hands on the new Fall 2009 Xbox 360 Dashboard update, which features Facebook, Twitter, Last.fm, and Instant-on 1080p movie streaming from Zune. You can get the full scoop in the video, but in a nutshell, here are our thoughts:
Facebook: Facebook on Xbox 360 is integrated well into the console. We like that you can see which of your Xbox 360 friends are on Facebook, and which Facebook friends have an Xbox 360 account. The problem is that the Xbox 360's ridiculous friend limit really stands out here. You have a limit of 100 friends, and if you have a bunch of friends on Facebook that you want to connect with, you will quickly find that you have to pick and choose. You see what I mean in the video. Other than that, being able to view profile data and photo galleries of friends is a nice touch. Updating or commenting sucks if you don't have a Chatpad.
Twitter: Twitter, on the other hand, is way too simple for our liking. It shows you the last 50 tweets from people you following, trending topics, and basic profile info. You can also send tweets out from the Xbox 360, but it's frustrating to do, unless you have a Chatpad handy.
Last.fm: This works as expected. You sign in, and you get access to all your channels, and you can create new channels on the fly. What sucks? You can't see your Last.fm friends, which is something I miss. Even worse? The music only plays when you are actually in the Last.fm area. If you leave, the music stops. This means you can't carry it over to the dashboard, or in-game. So really, what's the point?
Zune Instant on 1080p: This was awesome. Definitely blew me away. We streamed a portion of the movie 300. After a bandwidth test, the Xbox 360 confirmed we were good to go for instant 1080p streaming, and it delivered. Fantastic. The best streaming video quality we've seen from any service.
There are a few other new details as well, and we give you a detailed look at it all in this video. Sit back and enjoy!

Posted by Chris Pereira Categories: Accessories, Microsoft, Xbox 360, Xbox Live
A new Xbox Live dashboard update was released very early this morning. Before you get excited, all the update does is add support for the wireless guitars we'll be seeing released later this year – that's all. Nothing particularly exciting, but then again, that's what the spring and fall dashboard updates are for. Hopefully the update we receive later this year won't be quite as disappointing as this past spring's.

Posted by Chris Pereira Categories: Accessories, Internet, Release Dates, Wireless, Xbox 360, Xbox Live, Xbox Live Arcade, Xbox Live Marketplace
The long-awaited Spring Update is finally set for launch tomorrow (Wednesday), with the headline feature being all-new Xbox Live integration with MSN/Windows Live Messenger. This is the third such major dashboard update in the life of the Xbox 360, and contains a long list of new features – but it's ultimately the weakest of those three releases.
Being able to instant message while gaming, watching movies or doing whatever else on the 360 is certainly a nifty feature, but isn't going to be worth taking advantage of for the average user – at least not until the mini-QWERTY keyboard is released. USB keyboard support is being added, but unless you're sitting fairly close (or wireless keyboards are supported), you'll be stuck typing with the virtual keyboard. And from having sent hundreds over messages over Live, let me say that using that is nothing short of an exercise in patience.
In addition to the IMing capabilities included in the update, the following features have been added:
On-screen pop-ups that immediately display the name and gamerscore value of a just accomplished Achievement, allowing gamers to see their progress without leaving or pausing the game.
An even safer way to communicate through Xbox LIVE with enhanced family settings that enable different default settings for video chat and voice chat.
A new, standalone Xbox LIVE Marketplace blade houses all Xbox LIVE Marketplace content in one easy to navigate space.
Xbox LIVE Arcade enhancements that showcase what games friends are playing directly from the friends list. Boasting about high scores, comparing progress and checking out leaderboards are all easier now as well.
Faster access to free, trial version of Xbox LIVE Arcade games through an improved Auto Downloads feature.
The ability to fast-forward, pause and rewind video as it is being downloaded on Xbox LIVE Marketplace.
Owners can now set their consoles to turn off after downloading content from Xbox LIVE Marketplace to help save energy, and download speeds have been increased.
The Marketplace blade will certainly be useful, but what Microsoft is really trying to do is simply make it as easy as possible for you to hand over those Microsoft Points. But the new Achievement notification will be sure to go over well, especially with me, as I'm the type of person who always checks out what achievement I just unlocked - even if I'm in a multiplayer game.
For more details on the free download and a full list of features, check out this page on Xbox.com.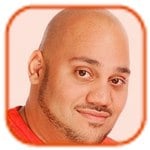 Posted by Andru Edwards Categories: Microsoft, Rumors, Software, Video Games
If this one is a fake, it's a darn good one. The guys over at MyGamerCard.net are saying this was leaked on Gamespot, and subsequently pulled, but not before it was downloaded and placed on YouTube for our benefit. What you will find above is a video walkthrough of the Xbox 360 Spring 2007 Dashboard update. Claiming that it will be released on May 7, 2007, it boast quite a few new features, including:
Ability to add up to 600 Windows Live Messenger contacts to your Friends List.
Text chat with up to 6 Live Messenger contacts at once during games or movies.
The Marketplace will be getting its own Dashboard Blade.
The Marketplace will be skinned independently of the Dashboard, for special events.
The Marketplace will be getting a new, easier-to-navigate remake.
Achievement Pop-ups will now display how many points and which Achievement you have gained.
Low-power downloading (fans off) and auto-off after finishing queued downloads.
View partially downloaded video files.
What we like most? The fact that you can start watching movies files before they finish downloading, along with the fact that when you earn an acheivment, you get the details in the pop-up notification instead of having to hit the guide button for the full scoop. Everything else seems to be fluff for the most part, unles you have tons of Windows Live contacts. Our main question? Where the hell is Internet Explorer?
Let us know what you think of the video in the comments.
Read More

| MyGamerCard.net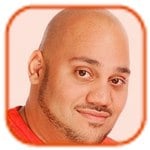 Posted by Andru Edwards Categories: HDTV, Home Entertainment, Software, Video Games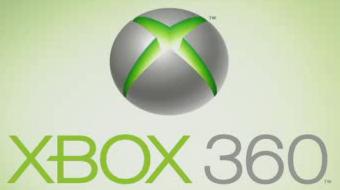 Alright Xbox 360 owners, with the launch of the Playstation 3 and Nintendo Wii around the corner, Microsoft is doing what they can to make the Xbox 360 look just a tad more impressive this holiday season. Tomorrow the Xbox team is releasing the second major dashboard upgrade since the release of the Xbox 360 last year, in the Fall System Update. Some of the more impressive additions are 1080p output for both movies and games, and the ability to stream video (WMV only, though) from any PC running Windows Media Player 11 or Windows Media Connect. Here is a list of all the new goods:
Expanded HD Display and Video Playback Options:
With 1080p resolution, gamers now have the ability to enjoy both game and video content in the best HD resolution currently available.
Expanded video playback options increase the ways gamers can enjoy video content on Xbox 360. It is now possible to stream WMV video from a Windows PC running Windows Media Player 11 or Windows Media Connect.
Gamers can now play video files from data CDs and DVDs, as well as from storage devices like USB 2.0 flash drives and Xbox 360 Memory Units.
Xbox 360 will support 50hz HDTV display modes, providing viewers greater choice in how they watch DVD and HD DVD content.
Xbox Live Arcade Enhancements:
Keeping up to date on Xbox Live Arcade games is now even more convenient with the ability to automatically download newly released Xbox Live Arcade trial games. This eliminates the need to manually search for new downloads on Xbox Live Marketplace each time a new game trial is released.
Fast enumeration of games: you'll see the games in your Xbox Live Arcade collection appear almost instantly. Get in and play right away.
With so many games to choose from, Xbox Live Arcade added new sorting options such as "Recently Played" and "By Category." These enhancements make managing Xbox Live Arcade collections faster and easier than ever.
A new expanded Friends Leaderboard within Xbox Live Arcade allows gamers to compare themselves directly against their friends and view leaderboard details of their top 10 friends.
A new expanded Achievements View within Xbox Live Arcade lets gamers view their full Achievement details for their Xbox Live Arcade games including descriptions, icons, allotted Gamerscore and more, right from the Xbox Live Arcade dashboard interface.
The "Play Now" launch feature has been streamlined. Selecting "Play Now" after downloading a game in Xbox Live Marketplace now bypasses Xbox Live Arcade and takes you directly to the game.
Xbox Live Arcade now offers a "Tell a Friend" feature. Select this option from the game info screen to send any friend on your friends list a message telling them about the Xbox Live Arcade game.
XNA Support:
Amateur game designers will be able to test and play the games they create using XNA Game Studio Express on their Xbox 360 systems when it launches later this year (separate download and subscription required).
© Gear Live Inc. – User-posted content, unless source is quoted, is licensed under a Creative Commons Public Domain License. Gear Live graphics, logos, designs, page headers, button icons, videos, articles, blogs, forums, scripts and other service names are the trademarks of Gear Live Inc.