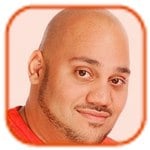 Posted by Andru Edwards Categories: Apple, Cell Phones, Handhelds, Product Reviews, Videos,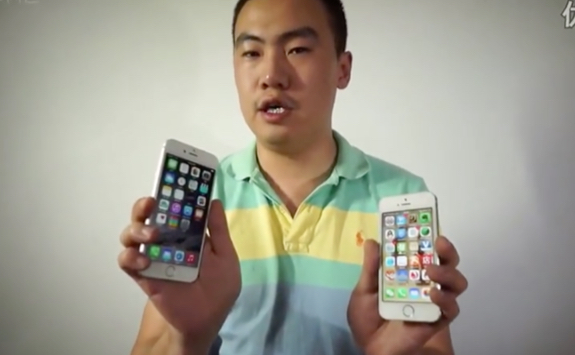 Apple is set to begin it's major We Wish We Could Say More event in just over 20 minutes, where the company will announce the new 4.7-inch iPhone 6 and 5.5-inch iPhone 6 Plus. However, it looks like someone may have beaten the company to the punch on the unveiling of the device. The PhoneEvaluation YouTube channel, based in China, has a 7-minute look at what appears to be a 4.7-inch iPhone 6 unit. No telling how accurate it is until Apple shows us the real thing, but if we had to guess, you'te looking at a genuine iPhone 6 in the video. We've embedded it below for your viewing pleasure. It'll kill time before the Apple event kicks off.
Be sure to check out how to watch the Apple event live to keep up with today's news as it happens.
Click to continue reading Purported iPhone 6 review video leaks ahead of Apple event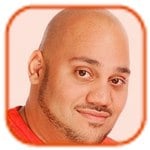 Posted by Andru Edwards Categories: Apple, Cell Phones, Software,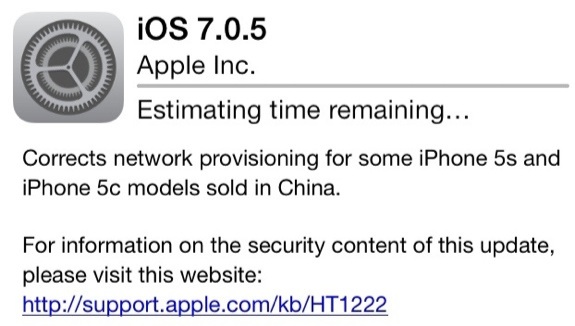 Apple just released iOS 7.0.5, which you can download through iTunes, or right on your iPhone, iPad, or iPod touch through the Software Update feature within the Settings app. iOS 7.0.5 is a fairly minor update, focused on correcting a few network provisioning issues that affect some iPhone 5s and 5c models in China.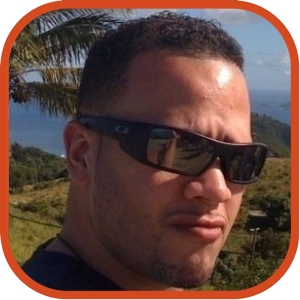 Posted by Jason Diaz Categories: Apple, Corporate News, Rumors,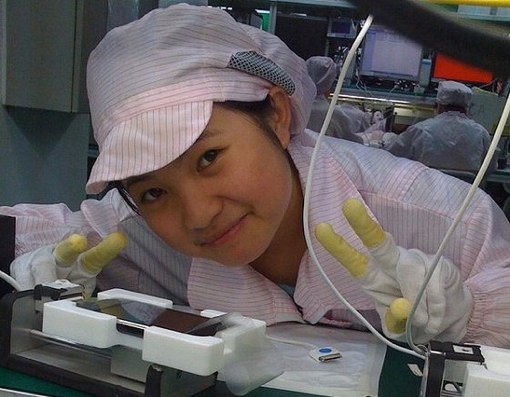 We at Gear Live have been hearing early morning reports from Shanghai Daily that hardware manufacturer, Hon Hai Precision Industry Co., AKA Foxconn, has been allegedly pulling Chinese students from classrooms in preparation to build Apple's iPhone 5. The social network, Sina Weibo, has been filling up with claims that at least 200 students from the Huaiyen Institute of Technology were being escorted to Foxconn factories under the guise of being enrolled in a "school to work program" or "Internship." The students will allegedly be paid $224 per month to work 12 hour shifts, six days a week. Now, possibly as a result of public scrutiny, Shanghai Daily is reporting that students are being brought back to classrooms and instead are being offered to volunteer for the so-called school to work program.
Click to continue reading Students being pulled out of Chinese classrooms to build iPhone 5?
Read More

| Shanghai Daily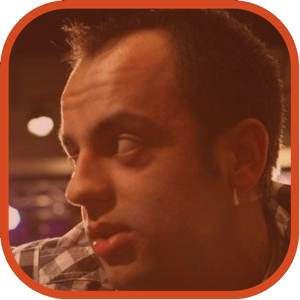 Posted by Andrey Malskiy Categories: GPS, Transportation, Videos,
Now if you think that high-end crime involving city ports, boats, crime circles, black markets, and Ferraris are things you only see on the big screen, think again.
The owner of a high-end rental car company based on Los Angeles noticed that his Ferrari 458 Italia was sitting still for a few days. Growing suspicious, we got the police involved and the last known location of the car, tracked via GPS.
The police finally caught up with the car in Hong Kong, and found that the Ferrari wasn't alone in transit. A bunch of high priced vehicles were all heading over to the Asian black market where they can fetch a price twice the value of the car. This still comes out cheaper, since the buyer avoid taxes and fees. More details in the video above as CBS reports on the story.
Read More

| AutoBlog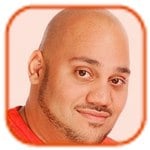 Posted by Andru Edwards Categories: Apple, Corporate News, Handhelds, Videos,
Ever wonder how Apple's iconic iPad is made? Over the past several weeks, the company has come under fire due to allegegations from Mike Daisey that turned out to be completely false. Now, American Public Media's Marketplace was able to go behind the scenes at Foxconn's Longhua plant to get a look at the actual iPad production line. In the video above, you see Rob Schmitz guiding and educating us through the factory conditions.
"When I gave examples of some of the American media coverage of the working conditions at Foxconn, many workers laughed, telling me it's not really that bad" says Schmitz. "But that doesn't mean the workers don't have complaints."
Go ahead and hit play on the video above for an up-close look.
Read More

| Marketplace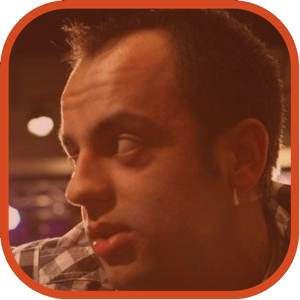 Posted by Andrey Malskiy Categories: Transportation,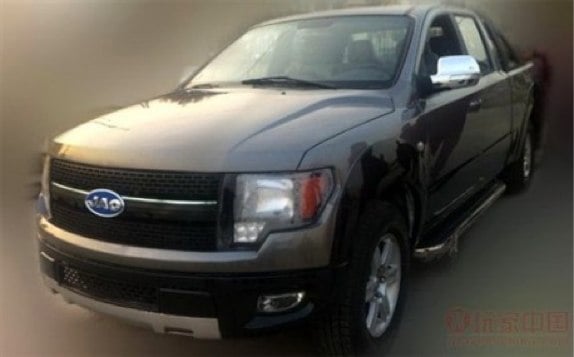 Last summer I finally had a chance to return to my motherland, Ukraine. I grew up hearing stories of the place, but never got to experience it for what it really was, despite being born there. Apart from that fact that most of the stories I heard growing up were true (such as the mob "security personnel" running everything) I was shocked at the counterfeits I saw everywhere.
Now I'm not talking about computer software, as that's inevitable. What surprised me most were the vehicle counterfeits. Yes, you'd have your legitimate Benz here and there, but the general public mostly drove knock-offs from China. I saw countless fake vehicles everywhere, Toyotas to Dodge vehicles each having a Chinese cousin.
Chinese manufacturer JAC will be debuting the 4R3 at the Beijing Motor Show. The 4R3 is essentially a Ford F-150 copy. JAC is aiming to release the 4R3 in South American and African markets as an inexpensive work vehicle. The truck is powered by a diesel propelled four-banger, set to generate a little over a 100 horsepower and 177 torques. Though we're not sure on what Ford has to say about this, we've gotta assume that it's only a matter of time before JAC hears from Ford legal!
Read More

| Car News China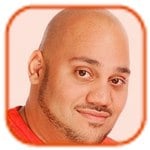 Posted by Andru Edwards Categories: Artist News, Rumors, Pop,
Lady Gaga, Backstreet Boys, and Katy Perry songs have all been banned in China. The Asian country's ministry of culture has deemed 100 tracks by artists unsuitable for its citizens telling websites selling and streaming them both legally and illegally to remove them before September 15 or face prosecution.
The ministry follows guidelines to ensure tracks are not in "poor taste and vulgar content," and claims the songs on its latest list have not been submitted for approval, which has to be done by the song's writer themselves. While most of the songs are by artists from Taiwan and Honk Kong, six of Lady Gaga's tracks have been banned: "The Edge of Glory," "Hair," "Marry the Night," "Americano," "Judas," and "Bloody Mary."
Click to continue reading Lady Gaga and Katy Perry Banned In China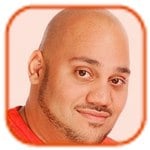 Posted by Andru Edwards Categories: Corporate News, Google, Internet,
Spear phishing attempts to penetrate the personal Gmail accounts of U.S. officials, journalists, and activists, report ed by Google in June, have not ceased, according to a security researcher who first discovered the attempts in Fe bruary.
Spear phishing uses bogus emails to trick recipients into entering personal details, like home addresses and Gmail passwords.
"I am posting this only to highlight the fact that once compromises happen and are covered in the news, they do not disappear and attackers don't give up or stop. They continue their business as usual," wrote Mila Parkour, a D.C.-based security researcher on her Conta gio Malware Dump blog, as picked up by Com puterWorld.
Click to continue reading China suspected in Google Gmail phishing attacks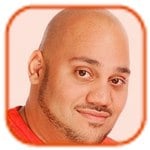 Posted by Andru Edwards Categories: Apple, Cell Phones, Handhelds, Rumors,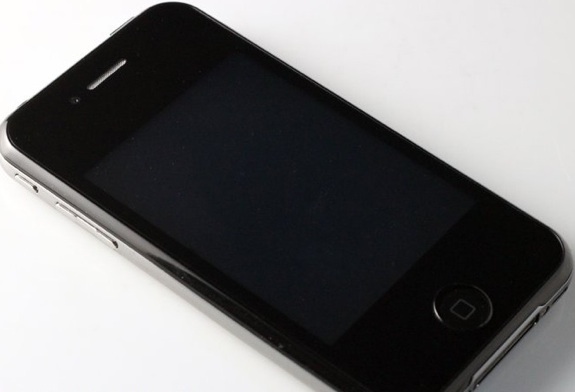 To be clear, this is not an iPhone 5. However, the word is that this is clone made in the same factory where the iPhone 5 is being produced. If you've been following Apple for any length of time, you'll know that before their new products launch, many Chinese manufacturers will already have cases for the products in production. This is typically because someone in the factory gets access to the blueprints, or a physical device, and goes and sells it for a nice profit. This is why a bunch of Foxconn workers were fired recently.
Anyhow, we've been hearing that the new iPhone 5 will be thinner than the iPhone 4, will sport curved glass on the back, and will have a slight teardrop shape. The phone in these images matches those specifications. However, it's hard to tell the size of the display here, but the iPhone 5 has long been rumored to have a larger display than the previous four devices that came before it. We're expecting the iPhone 5 to launch in late September or early October, which means that construction is definitely underway to prepare for the millions that need to be available for launch in the next 6-10 weeks. It wouldn't surprise us at all if what we see in these images turns out to be what we end up seeing in stores.
Gallery: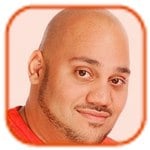 Posted by Andru Edwards Categories: Apple, Handhelds,
What a difference a month makes. In March, Rep. Jesse Jackson Jr. (D-Ill.) was pushing for the federal government to provide every student in the U.S. with an Apple iPad. This week, Rep. Jackson complained that iPads were "probably responsible for eliminating thousands of jobs."
Somewhere along the line, he seems to have discovered that iPads are manufactured in China, not in the U.S.—a;nd; it had him hopping mad (see video below). Here's what Rep. Jackson said Friday afternoon on the House floor:
"In the 112th congress, unemployment is at 9 percent. And not a single piece of legislation considered by the 112th congress has done anything to address 13 million unemployed Americans.
"A few short weeks ago I came to the House floor after having purchased an iPad and said that I happened to believe, Mr. Speaker, that at some point in time this new device, which is now probably responsible for eliminating thousands of American jobs ... now Borders is closing stores because, why do you need to go to Borders anymore? Why do you need to go to Barnes & Noble? Buy an iPad and download your book, download your newspaper, download your magazine.
Click to continue reading Jesse Jackson Jr. calls iPad a job-killer
© Gear Live Inc. – User-posted content, unless source is quoted, is licensed under a Creative Commons Public Domain License. Gear Live graphics, logos, designs, page headers, button icons, videos, articles, blogs, forums, scripts and other service names are the trademarks of Gear Live Inc.