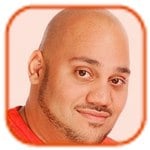 Posted by Andru Edwards Categories: Cell Phones, Google, Handhelds, Hot Deals,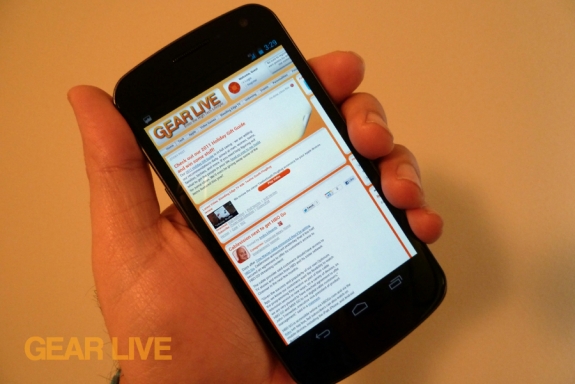 The Samsung Galaxy Nexus is a fantastic Android device, shipping with a nice, untouched version of Android 4.0 Ice Cream Sandwich, and now, it's $100 cheaper than it was yesterday. This brings the price of the Verizon version of the Galaxy Nexus in line with the upcoming CDMA Sprint model, which makes perfect sense.
Read More

| Verizon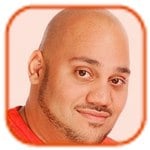 Posted by Andru Edwards Categories: Full Episodes, Gizmatic, Apple, Cell Phones, Features, Handhelds, Podcasts, Product Reviews, Videocasts, Videos,
In this episode we compare the data speeds of the iPhone 4S, looking at Verizon and AT&T. As has been mentioned by Apple, the GSM version of the iPhone 4S supports the faster 14.4Mbps speeds that AT&T refers to as 4G (not to be confused with 4G LTE, as confusing as that may be.) The Verizon (and Sprint) model of the iPhone 4S doesn't support the faster speeds on those CDMA networks. We also compare the speed using the AT&T Microcell as well, which is a device you can buy from AT&T if you don't get great coverage in your home or workplace to boost your signal strength.
Be sure to also check out our iPhone 4S review, iPhone 4S unboxing gallery, and iPhone 4S video review.
Big thank you to GoToMeeting and JackThreads for sponsoring the show - be sure to check them out! As for JackThreads, we've got exclusive invite codes that give you $5 to use towards anything you'd like.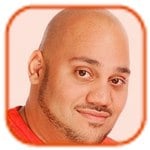 Posted by Andru Edwards Categories: Apple, Handhelds, Rumors,

Sprint could be the next carrier to support the iPad. According to 9to5Mac, Apple and Sprint have finished a version of the tablet that is compatible with Sprint's network and it will launch in time for the holiday shopping season.
Word on the street is that the Sprint iPad is a completely different model from the CDMA iPad that Verizon carries, even though both carriers' networks use that standard. It's unclear whether or not the iPad will run on Sprint's 4G WiMAX network.
As far as the launch timeline goes, Sprint will start selling the iPad soon after it begins carrying the iPhone 5. While the reports that Sprint is getting the iPhone have yet to be confirmed by either Sprint or Apple, this should all happen at the beginning of October. It also speculated Sprint could offer users a much more "generous" data plan, citing the rumors that it would one-up AT&T and offer unlimited data on the iPhone. The site said Sprint could peddle the same plan for the iPad.
Click to continue reading Apple ready to launch a Sprint iPad?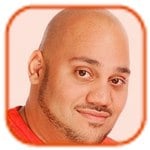 Posted by Andru Edwards Categories: Cell Phones, Handhelds, Rumors,
A draft of the Motorola Droid Bionic's user manual surfaced on the Federal Communications Commission's website, confirming most of the specs that were pulled from Motorola's website last week.
On paper at least, the dual-core smartphone built for Verizon's super-fast LTE network looks like a beast. The filing confirms that it will sport a 4.3-inch qHD display, a GHz TI OMAP 4430 dual-core processor with 1GB of RAM and 32GB of storage, a microSD card slot, an 8-megapixel rear-facing camera, and a VGA front-facing camera. It'll have an HDMI 1.4 output for mirroring the phone's display on a larger screen and support wireless charging. Furthermore, the Bionic will run Android 2.3.4 "Gingerbread."
Click to continue reading FCC filing shows Droid Bionic won't be a global phone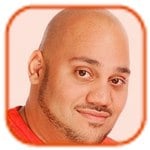 Posted by Andru Edwards Categories: Corporate News, Editorial, Features, Wireless / WiFi,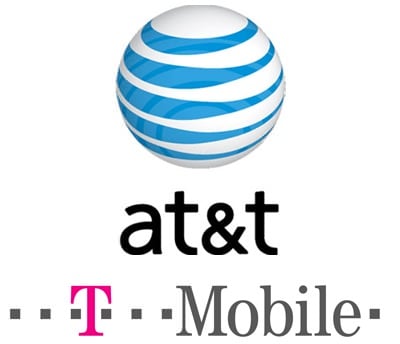 AT&T just announced it will buy T-Mobile USA for $39 billion. If the transaction gets approved by the government and closes in a year as planned, it will create the nation's largest wireless carrier by far.
While this is great news for both companies, it's an awful idea for consumers - and I desperately hope the US antitrust authorities rake this merger over the coals.
An AT&T/T-Mobile merger at least makes more sense than the silly T-Mobile/Sprint idea which was being bandied about. Both carriers use the same technologies: GSM, HSPA+ and LTE. While they're on different frequency bands, radios which use all of the relevant bands are becoming easier to build.
The merger neatly solves T-Mobile's long-term problem of not having enough spectrum for LTE, the 4G technology which will soon be a global standard. It gives T-Mobile's struggling parent, Deutsche Telekom, a gigantic cash infusion. And it lets AT&T once again position itself as the number-one carrier against Verizon Wireless, which leapfrogged AT&T technologically this year with Verizon's 4G LTE launch.
AT&T is ahead of T-Mobile on building LTE. T-Mobile is far ahead of AT&T on building HSPA+, a intermediate 4G technology that fits right between the carriers' existing 3G networks and LTE. Together, they could have a smooth and powerful nationwide network.
AT&T's press release for the merger backs this up. The combined carrier will be able to build out much more LTE Than AT&T could alone, by combining AT&T's 700 Mhz spectrum with T-Mobile's AWS spectrum.
For stockholders, this all sounds great. With reduced competition and the efficiencies of a combined network, the new company will probably be quite profitable.
For phone owners, tech lovers, and American consumers, this is a total disaster.
Click to continue reading AT&T Buys T-Mobile: Good for AT&T, Bad for Customers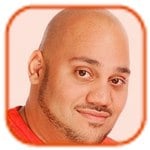 Posted by Andru Edwards Categories: Apple, Cell Phones, Wireless / WiFi,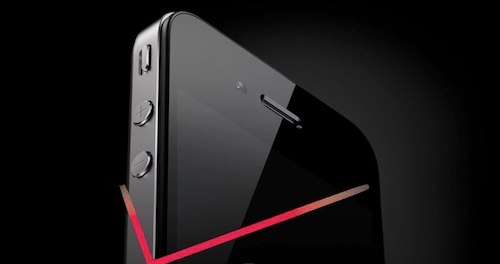 When it comes to data speeds, one research group claims that the AT&T iPhone 4 is a nosehair faster than Verizon's iPhone.
Downloading data with the AT&T iPhone, which runs on a 3G HSPDA network, is twice as fast as downloads with the Verizon iPhone, which runs on EVDO, according to mobile research firm Metrico Wireless. But the average load time for an "average Web page" is the same on both devices.
When the iPhone user is on the move, AT&T's iPhone completed "around 10 percent more data download sessions than the Verizon iPhone. The opposite was true when the iPhone was stationary," Metrico found.
"There are many factors that determine Web performance. Speed isn't the only one," a Metrico spokeswoman said. "There's also OS trends, rendering time, latency on the network, etc. This report's findings are based on a standardized average Web page. Larger Web pages may offer different results."
Click to continue reading AT&T iPhone download speeds beat Verizon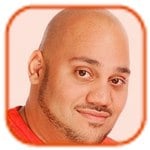 Posted by Andru Edwards Categories: Apple, Cell Phones, Handhelds, Mods / Hacks, Videos,
The peeps over at iFixit got their hands on the new Verizon iPhone 4, and immediately disassembled it to give us the goods on what's changed on the inside. While the Verizon and AT&T models do look very similar on the outside, there are quite a few things under the hood that've changed. Things ike the back cover, the silent vibrator, and the Qualcomm MDM6600 chip (which supports both CDMA and GSM networks) are things you wouldn't find on the AT&T model. Take a look at the video above, which provides a great explaination.
Click to continue reading Video: Verizon iPhone 4 gets disassembled, changes revealed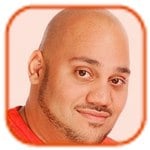 Posted by Andru Edwards Categories: Apple, Editorial, Features, Handhelds,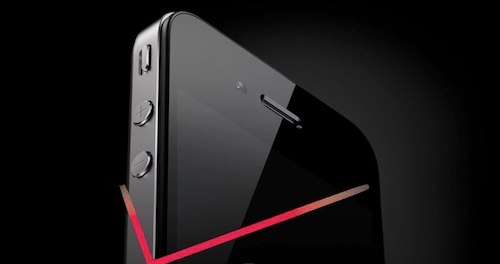 The arrival of the Verizon iPhone 4 has been cause for some celebration among Verizon customers and even some who are already using the phone on AT&T. In fact, virtually every smartphone customer is likely wondering if they should adopt one of the leading smartphones on the U.S.'s most reliable mobile network. These 12 facts may help you decide.
1. The Verizon iPhone is No Thicker or Heavier than the AT&T Model
Apple told me and my examination proves that these phones are like twins (more identical than fraternal). Both iPhones are 9.3 millimeters thick—still among the thinnest smartphones on the market.
2. The Antenna Design is Different for a Reason
It's no accident that the AT&T iPhone 4 and Verizon iPhone 4 antenna bands (around the phones) do not look exactly the same. The differences are hard to notice unless you hold the two phones side-by-side—as I did. The Verizon iPhone uses a CDMA network antenna. In fact, it uses two CDMA antennas (a necessary redundancy for the CDMA network). As a result, there are identical antenna band bar breaks on either side of the phone. By the way, Apple told me that, unlike GSM, the CDMA network actually works to give you a few more seconds of connectivity before the call breaks off completely. In other words, even on the worst connections, you may still be able to recover the call. I never had a bad enough connection to see this in action.
Click to continue reading The Verizon iPhone: 10 things you should know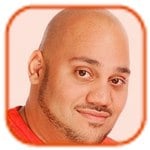 Posted by Andru Edwards Categories: Cell Phones,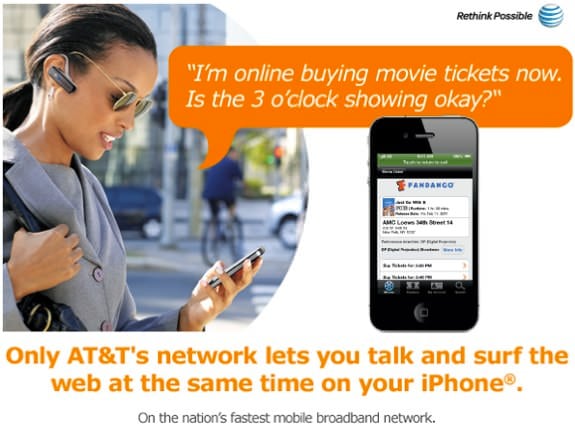 AT&T is finally going on the offensive as the Verizon iPhone is set to launch later this month. In an email blast today, AT&T shows a woman talking on the phone while browsing Fandango for movie tickets. Below is a line that says AT&T is the play network that lets you talk and surf the web at the same time on your iPhone. Thing is, they're right, and they should totally be using this as a selling point. Sure, this isn't something we all do on a regular basis, but I've certainly done it a handful of times, and would have been frustrated if I weren't able to when I needed it.
[Thanks, Tyler!]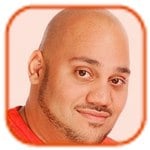 Posted by Andru Edwards Categories: Apple, Features, Handhelds,
Verizon Wireless has finally scored the iPhone! The iPhone 4 will be available from Verizon on February 10th, and we wanted to know how the news affects you. Are you a Verizon customer who's been waiting for the iPhone to come to your network? Are you a fed up AT&T customer who is looking to switch ASAP? Maybe you're glad to see the announcement, but don't plan on buying until iPhone 5. Whatever it may be, hit up our poll and let us know.
© Gear Live Inc. – User-posted content, unless source is quoted, is licensed under a Creative Commons Public Domain License. Gear Live graphics, logos, designs, page headers, button icons, videos, articles, blogs, forums, scripts and other service names are the trademarks of Gear Live Inc.