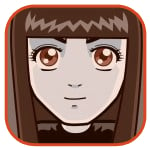 Posted by Sheila Franklin Categories: Corporate News, Google, Internet,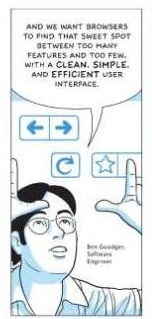 Google announced today that it is launching its new beta browser, named Chrome. Available in more than 100 countries supposedly tomorrow, so far it is only for those with Microsoft Windows. (The company says it is still working on the Mac and Linux versions.) Google's official blog almost apologized for their comic that discussed the joys of their new browser, saying that they tend to "launch early and iterate" and that the mailroom was a bit hasty letting it out. Be that as it may, it took us long enough to get used to Firefox, so we think we will let the hardcores try it first.
Read More

| MSNBC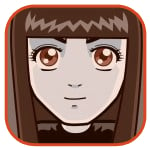 Posted by Sheila Franklin Categories: Corporate News, Internet,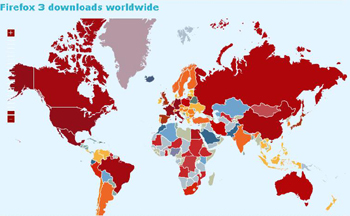 Take that, Vista! Just in case you had forgotten, Tuesday massive download day for the new Firefox 3. We were amazed that over 8 million downloads were made in 24 hours. While Mozilla is still waiting for the official word, we have no doubt that they hit that Guinness world record. If you were part of that, good for you for taking the challenge, and don't forget to download your certificate that you can proudly display over your cubicle.
Read More

| Firefox Download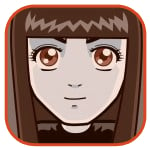 Posted by Sheila Franklin Categories: Corporate News, Internet, PC / Laptop,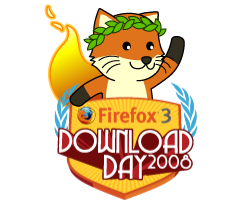 Set your calendar for June 17. After being in development for 34 months, Mozilla is finally unleashing Firefox 3 on the general public next Tuesday. The company says that the improved version has more than 15,000 updates, is safer, faster, easier to use, and even better for add-ons. In honor of the event, they have decided to try to set a world's record for the most downloads in 24 hours. If you would like to participate, you can pledge your support on their site. So far there are over a million who have done so.
Read More

| Mozilla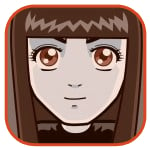 Posted by Sheila Franklin Categories: Hot Deals, Internet, PC / Laptop, Science, Software,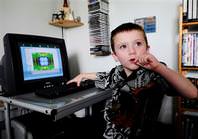 John LeSieur's grandson has autism and couldn't get into computers. Because the man works in software and couldn't find something already available, he created the Zac Browser, named for the boy. The browser consists of hand-picked free websites such as those with educational games, music, videos, and such images as a virtual aquarium. Extraneous keyboard buttons that would be confusing have been disabled. Not only was it welcomed by Zac, John is offering his program free of charge to other parents of autistic children. Our props for another fine effort from someone who could, and did.
Read More

| Examiner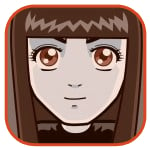 Posted by Sheila Franklin Categories: Corporate News, Internet,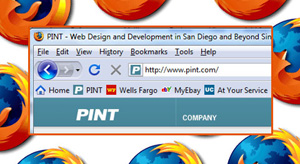 We were just beginning to get accustomed to Firefox 2, when we started getting advisories that Firefox 3.0.1 is going into its fourth beta cycle, with one more to come. Among the improvements is a better layout with a large back button, better drop down, security info about sites, faster JavaScript, and more support. We found a dandy little slide show if you are as hesitant as we are to try out the new version. After seeing it, we just might give it a shot. Let us know what you think.
Read More

| Network World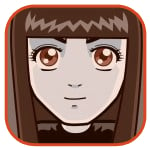 Posted by Sheila Franklin Categories: Corporate News, Editorial, Internet, PC / Laptop,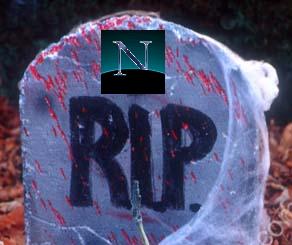 We bear tidings of great sadness for many of us who are about to see our first browser laid to rest. After February 1, there will be no more support, security, or software updates for Netscape Navigator. During the mid-90's, it was used by more than 90% of Netters, but that has dropped to .06%. After being bought by AOL, many of the original staff working on new versions were let go and moved on to Mozilla and Firefox. Of course, the explosion from IE didn't help. Without being bitter or too sappy, we will just say a simple "Thank you, Netscape."
Read More

| BBC


Posted by Lolita Beckwith Categories: Internet, Software,

If you have a daily routine of perusing the same exact websites, have we got something for you. It's Morning Coffee, an add-on to Mozilla's Firefox browser. After installing it, Morning Coffee appears as a button on your toolbar. Configure it by adding the urls of the websites you love to check out each and every day. Once it's set up, click the Morning Coffee button and your fave sites will automatically open in separate tabs! You can even configure different websites for different days of the week. Cool! This writer installed it from here and is very, very pleased.
Read More

| Morning Coffee Firefox Add-on via Geek Sugar

Posted by Chris Pereira Categories: Internet, Nintendo, Wii, Wireless,
Google Reader has always been a personal favorite of mine among online RSS readers. It's light, is a part of your Google account, and works well – can't really ask more than that. While porn and gaming sites have been quick to implement Wii-friendly versions of their sites in order to garner more traffic, Google has now done the same with their RSS reader.
4 Color Rebellion found the page, which has an adjusted resolution and improved functionality for the Wiimote. As Google says, "Google Reader can take advantage of the buttons on your Wiimote, letting you navigate easily from the comfort of your couch." The controls are as follows:
up/down: scroll up/down
right/left: next/previous item
1 button: show subscriptions
2 button: show links
When showing subscriptions:
up/down: previous/next subscription
right: select current subscription
left: close
-/+: collapse/expand folder
The page can be found here. The number of reasons to actually move from the chair in front of you TV is dwindling.
Read More

| Google Reader Wii via 4 Color Rebellion
Posted by Christopher Sasaki Categories: Internet, Nintendo, Wii,
Those Wii owners with WiiConnect24 enabled probably woke to find their Wii slots glowing blue, their consoles fresh with a notification from Nintendo that the final version of the Wii Internet Channel was now ready. For those without the WiiConnect24 service enabled, the full browser is just a system update and a visit to the Wii Shop channel away. Those that have been playing with the Beta version will notice a few new things about the final version. A better manual zoom option has been added, for somewhat better navigation and readability. Users can now toggle or disable the toolbar that has haunted the bottom of the screen, so videos can take up more of the screen and the Flash-based gaming experience should be improved. Along those lines, general performance of the browser seems to be improved; some of the YouTube videos that used to give the browser problems seem to stream and zoom a lot more smoothly now. The browser still isn't perfect – a lot of the rich media experiences on the web still aren't supported, but for free this is an excellent option. The browser won't be free forever, though – after June 30th the price jumps to 500 Wii Points. At $5.00, this is still a decent bargain for an alternative browsing option to a PC.
Nintendo's full press release continues below.
Click to continue reading Wii Internet Channel Finally Ready
Posted by Christopher Sasaki Categories: Internet, Wii,
It looks like Nintendo Wii owners will have to wait just a bit more for the final version of the Opera browser. According to GameSpot, Nintendo has announced that the browser, initially scheduled to be finalized in March, has been pushed back a few weeks to an April release. Nintendo claims that the extra time will be used to implement a number of changes including:
improved zoning and scrolling, a better zoomed font, quicker start-up times, faster access to favourites, the ability to erase the toolbar, and pre-set buttons for phrases like www and .com.
A toggle-able toolbar would help for viewing full-screen video and playing Flash-based games on the Wii, and the improvements to scrolling will help as well. With this announcement, it also looks like USB keyboard and mouse support is off the table; with the Wii-remote, this isn't actually a huge deal, but would help with long input forms.
Read More

| GameSpot

© Gear Live Inc. – User-posted content, unless source is quoted, is licensed under a Creative Commons Public Domain License. Gear Live graphics, logos, designs, page headers, button icons, videos, articles, blogs, forums, scripts and other service names are the trademarks of Gear Live Inc.