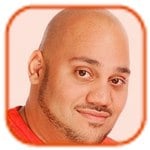 Posted by Andru Edwards Categories: HDTV, Movies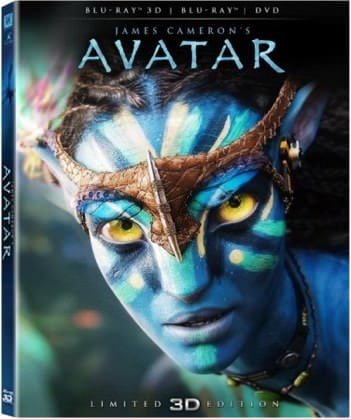 Avatar has been available in 3D on Blu-ray for years. The problem is that it's been a Panasonic exclusive, available to buyers of Panasonic 3D HDTV sets, and later to buyers of Panasonic 3D glasses as part of a bundle. Those who were left out had to forage eBay and pay a lot of money to get access to what many call the best 3D movie of all time. Now, finally, Avatar 3D Limited Edition is set to hit retail stores in October. It'll be released globall on October 15, and appear in stores in North America the following day, October 16th.
Me? I'm more excited about E.T.: The Extraterestrial coming to Blu-ray.
Click to continue reading Avatar 3D Limited Edition Blu-ray arriving October 15th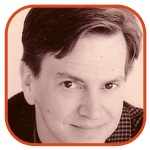 Posted by Tom Mason Categories: Editorials, Movies, DC Comics, Independent
I know we're all very busy watching this running, jumping, swimming thing from London, but fortunately there's still time to see the gold, silver and bronze of the internets.
Warren Ellis' tweets on the Olympics opening ceremony can't be beat.
Award-winning novelist John Scalzi (Redshirts) blogs about his first experience at Comic Con International.
Now that Valiant's back, you know who else is returning? A new incarnation of First Comics.
Bleeding Cool reports on a "lost" Alan Moore project seeing the light of day through Avatar.
Click to continue reading Weekend Reading: Olympics, Dark Knight, Ellis and Watchmen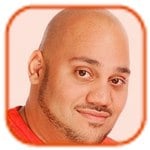 Posted by Andru Edwards Categories: HDTV, Home Entertainment, Movies
The studio behind the blockbuster Avatar is offering an unprecedented look into digital filmmaking, with downloadable extras that will allow a viewer to watch the motion capture actors or CGI in real time.
Beginning on Dec. 20, customers can now download a total of six hours of extras via Apple's iTunes from Twentieth Century Fox, which include the three different views of the movie, plus a number of other extras that offer a real-time look into how the movie was made.
The Avatar iTunes Extras Special Edition will cost $19.99 for a high-definition version, and $14.99 for the standard version; both include the movie as well as the extras. Apple will begin accepting preorders at 11 AM PT, a Fox spokeswoman said.
Fox's motivation is to encourage consumers to get into "digital collecting" of digital movies, explained Aubrey Freeborn, senior vice president of marketing and product management for PPV, VOD and EST for Twentieth-Century Fox. The extras will be released to the U.S., the U.K., Ireland, New Zealand, and Australia on Dec. 20. Avatar is the top-selling Blu-ray disc of all time.
Click to continue reading Fox offers Avatar extras for free to spur digital sales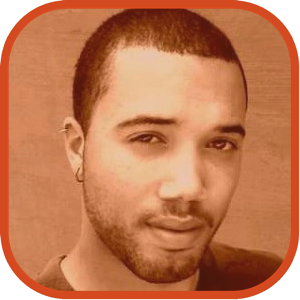 Posted by John Kilhefner Categories: Hot Deals, Microsoft, Xbox 360, Xbox Live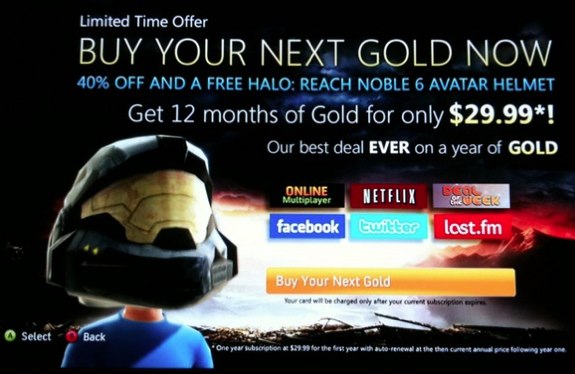 Microsoft is helping to promote Halo: Reach and their online service by enticing gamers with an offer they cannot refuse - a whopping 40% off a full year Gold member ship, in addition to avatar swag. This brings the price of Gold down from $49.99 (and increasing to $59.99 starting November 1) to $29.99. With Gold member privileges you will have access to features such as: the deal of the week, Twitter, Netflix, Facebook, online multiplayer, and last.fm.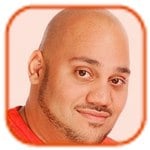 Posted by Andru Edwards Categories: HDTV, Home Entertainment, Movies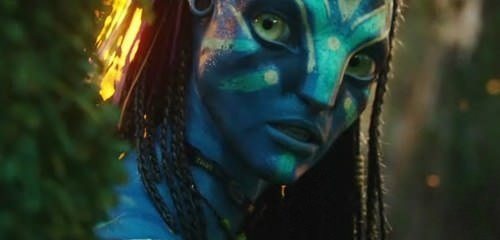 If you own a 3D HDTV and have been waiting for Avatar 3D to drop on Blu-ray, it looks like you'll have to wait a bit longer than originally planned if you don't own a Panasonic Viera model television. The long-awaited title is the first 3D Blu-ray movie that will get serious attention from home theater enthusiasts, and is seemingly a huge opportunity to sell consumers on the technology, so it's pretty disappointing that Panasonic scored this timed exclusive that will keep Avatar off of the store shelves for a while. The movie will come bundled with select Viera 3D models, but if you already own one, there will be a way for you to get in on it as well. Look for it before the end of 2010.
Read More

| CNET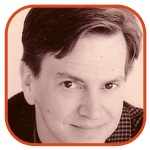 Posted by Tom Mason Categories: Editorials, Marvel Comics
Everyone loves a good job, and people without a job would just like one. I can't guarantee that any of these jobs are good, bad or fun, but I can see one thing for certain: they are jobs. Let the hunt begin!
Marvel Comics: If you can tell the difference between the Fantastic Four and the Howling Commandos and you've got some mad Adobe software skills as well (not just your free Acrobat Reader), then Marvel Comics' New York office could be the place for you. Their digital production department is looking for a graphic designer with experience in comic book or traditional book production. The downside is that it's a temp spot and it only pays $15 an hour, but hey, you'll still be a part of the comic book industry.
Full Moon: Charles Band and the crew behind Full Moon Entertainment's movies like Puppet Master, Demonic Toys, Dollman, and Trancers are looking for an eBay consultant to help them sell off their tons of warehoused material. It's a 1000-piece collection "of rare and valuable items, many of them one of a kind. At this time, the intention is 20 pieces per week. They include giant film posters, original concept and production drawings, paintings, pen and ink comic book art, prototypes for figurines, and autographed items." I worked on some of those Full Moon comics back in the 1990s and if some of the art they're offering is from that era, there are some nice pieces in that collection including early J. H. Williams.
Click to continue reading Comic Book Jobs: Who's Hiring? Marvel, Full Moon and Lego (Sort of)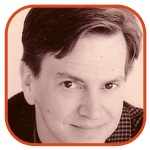 Posted by Tom Mason Categories: Editorials
It's back again, internets – the Weekend Read is here with a quick browse as the digital landscape turns up a few fun things to occupy your time when you could be out with your friends or drunk - texting your exes.
JACK KIRBY I: In honor of Jack Kirby's 92nd birthday, Tom Spurgeon at The Comics Reporter has a breathtaking array of Kirby images on display. Words can't even do it justice, so Tom doesn't try. It's just fantastic pictures and reminds us all how great Kirby really was.
JACK KIRBY II: If you do want some words to go with the pictures, Mark Evanier has quite a few of the nicer ones.
Click to continue reading Weekend Reading: Jack Kirby, Wally Wood, and James Cameron's Avatar!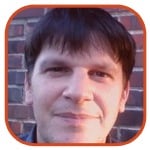 Posted by Mark Rollins Categories: HDTV, Home Entertainment, Movies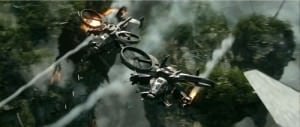 In case you were asleep on the Internet last week, James Cameron's long awaited film Avatar just launched its first teaser trailer. All I can say is "it's about time," because I've been hearing about Avatar for years. Word is that James Cameron, who hasn't given us a decent blockbuster since that one with the big sinking ocean liner, had to reinvent cinema technology to give us this 3D science-fiction epic.
It would appear that Panasonic is getting behind Cameron by helping to promote it by bringing their huge 103-inch screens to locations everywhere to show people the 3D effects. I got a chance to see Panasonic's 3D television at CES, and it was quite something.
All I can say is that Avatar had better be worth this kind of promotion. If it is the Titanic hit that people believe it will be, than I have no doubt that 3D will soon become the new standard of big blockbuster movies.
In the meantime, check out the teaser trailer below: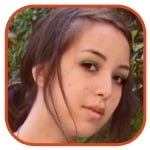 Posted by Robin Paulson Categories: Reviews, Independent
I'm sure many, like myself, were disappointed with last month's Crossed, issue #5. Not a single sadistic zombie was to be found! Little did I realize that, until I read Crossed #6, it was merely a calm before the storm. Trust me—it's a huge, effing tempest.
Garth Ennis and Jacen Burrows open the issue with our characters face to face (literally) with an undead eliminated by his own kind. Barely two pages after that, we discover just why Kitrick is as depressed as a Prozac-popping Elizabeth Wurtzel (aside from the usual post-apocalyptic depression, that is). I've got to say: Ennis and Burrows deliver with this flashback.
Just when you think that they're going to feed into your Ichi the Killer-like sadism (yes, you who reads these twisted comics) some more, they throw the cutest, most adorable puppy dog at you! Yes, a puppy dog!
Unfortunately, you don't have much time to fawn over the dog as another revealing past from the bunch comes to the forefront. I'm not sure whose past is worse, to be honest. But I do have some comments about one of them (spoilers after the jump)...
Click to continue reading Ennis and Burrows Save Up for Crossed #6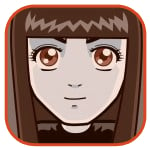 Posted by Sheila Franklin Categories: Internet, Role Playing Games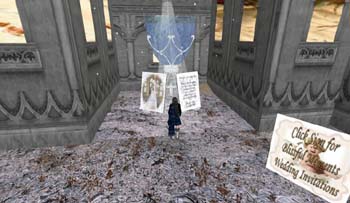 Remember when we told you about the woman who murdered her ex-'s avatar on Maple Story? This story is even more bizarre. Amy Taylor met her husband David Pollard in a chatroom and married him in both Second Life and the real world. They had been together 3 years when she discovered his avatar having sex with other ones. She had even gone so far as hiring a virtual detective. When David said he didn't love her anymore after being caught, Amy filed for divorce the next day. This is proof positive that if you are going to mess around with Internet dating/activities, expect to pay the consequences in real time.
Read More

| Reuters

© Gear Live Inc. – User-posted content, unless source is quoted, is licensed under a Creative Commons Public Domain License. Gear Live graphics, logos, designs, page headers, button icons, videos, articles, blogs, forums, scripts and other service names are the trademarks of Gear Live Inc.