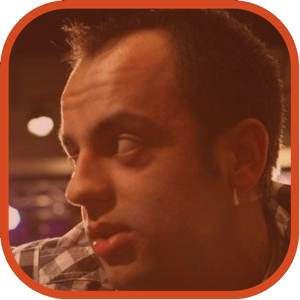 Posted by Andrey Malskiy Categories: Corporate News, Transportation,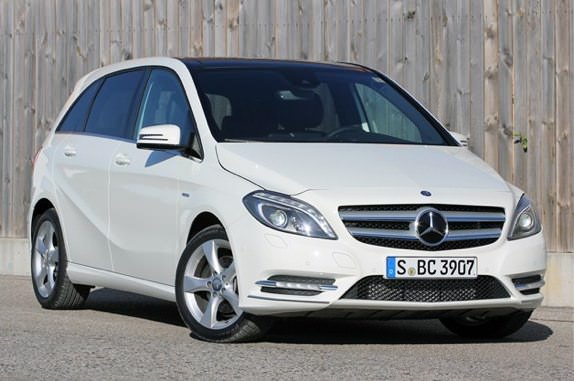 The U.S. segment for luxury automobiles is a cutthroat marketplace. The top two players, BMW and Mercedes-Benz, are in a constant battle for supremacy. Last year BMW led in sales by 2,715 vehicles.
Mercedes-Benz obviously hopes to take the lead. However, the road to success is that of trial-and-error. Mercedes-Benz plans on introducing a B-Class into its current line-up of vehicles for the States. The B-Class would be a plug-in hybrid aimed towards the U.S. buyer, says Joachim Schmidt, head of global sales for Mercedes-Benz.
Along with the B-Class, Mercedes-Benz plans on extending its hybrid line-up along with adding smaller class of vehicles—the A-Class. Though these are solid moves in attempting to overthrow BMW's lead, only time, along with sales, will tell if Mercedes-Benz succeeds.
Read More

| Autoblog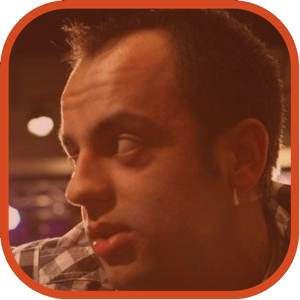 Posted by Andrey Malskiy Categories: Science, Transportation,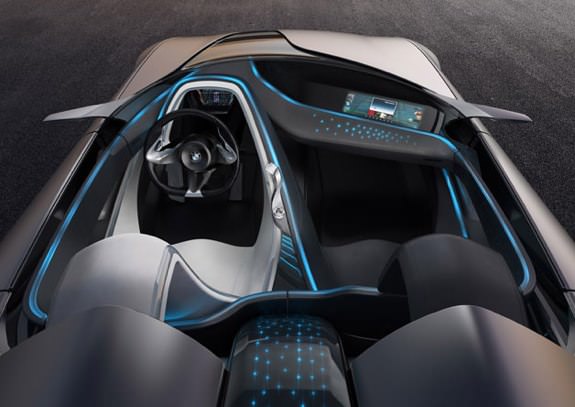 As automotive technology is advancing, things that we found novel are becoming a thing of the past. Remember when the first iPhone came out? People flocked to the phone like moths to a light initially. Now, iPhones are about as common as shoes, having lost their novel appeal.
Now apply the same analogy to automobiles. When automakers incorporated navigation systems into vehicles, everyone wanted one. Heck, even hip hop artists were rapping about it in their music. So the question remains to ask is 'What technology will excite the new car buyer?' BMW may have found the answer for the next big thing. Smart fabric is what they're conceptually attempting to bring into cars. Not familiar with smart fabric? Let's break it down after the jump.
Click to continue reading BMW looking to use smart fabric to bring deep user customization to cars
Read More

| Autoblog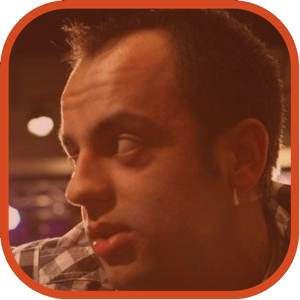 Posted by Andrey Malskiy Categories: Transportation, Videos,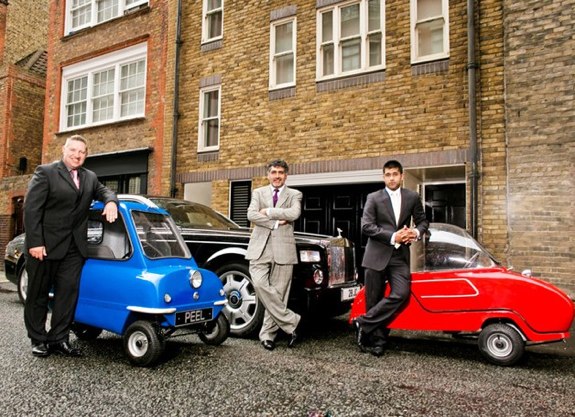 In a world where bigger and better sells, a group of businessmen from England beg to differ. Though I wouldn't mind a larger plasma TV or even a better car, these three dudes have a taste for nostalgia. They wanna Peel back the layers of time and undo the myth of bigger and better, well at least in personal transportation.
Quite sometime ago, a mythical vehicle existed among the drivers across the pond. No, not the Mini Cooper or Reliant Robin (see the video after the jump for the scoop on that one), we're talking about the Peel P50. The Peel P50 is about the size of a shopping cart car you might see at your local grocery store. I'm sure the seating was spacious for a family of Smurfs, but a full-grown man? Not so much. But nevertheless, these three blokes insist that there is a market for such a 'car.'
For only a mere $10,772, along with a $1,546 deposit, the Peel P50 features include (or, are limited to) one seat, (yes - one seat), a 49cc motor, one gear, three wheels, your basic steering apparatus, and an exterior shell with some lights to protect you from the elements. However, upon purchase of the P50 drivers are subject to pranks (such as seen in the video below), laughter and humiliation from being passed by a Prius (that includes the Franken-Prius-Camper too.)
Click to continue reading The Peel P50 headed back into production as the world's smallest car
Read More

| Autoblog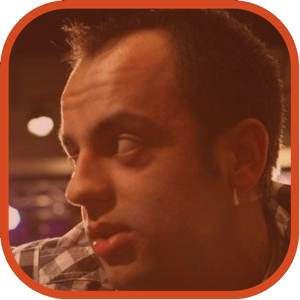 Posted by Andrey Malskiy Categories: Science, Transportation,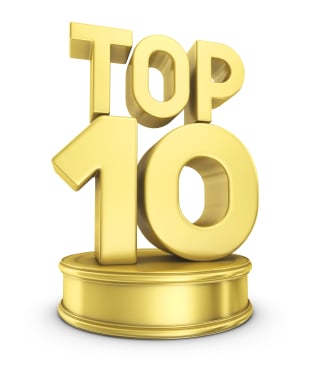 The internal combustion engine saved the horse in the 1900s, and hybrid cars were supposed to save the automobile in the 2000s (nice try, Prius.) Now there's a new savior in town--well, actually, there are a few.
Though the hybrid was a great start, it was only a gateway drug of an idea for gear-heads everywhere. We've all walked out into our driveway ready to get doing, only to stumble upon a flat tire. You can kiss that problem goodbye thanks to Goodyear. Thinking that your engine isn't as efficient as it should be? You're probably right, but technology mirroring NASA will solve that worry for you. Oh, and forget about getting a bigger motor, because you should instead be focusing on the 1-liter powerhouses. As technology improves, our automotive life will too. To get the full story, click on through to get a look at Car and Driver's 10 Most Promising Auto Technologies of the Future.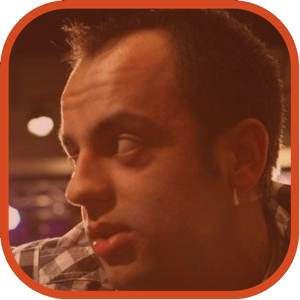 Posted by Andrey Malskiy Categories: CES, CES 2012, Transportation, Videos,
By now you're all familiar with Kinect for Xbox 360. Kinect allows users to interact with the video game using hand and body gestures, as well as through voice commands. Though it's still a relatively new concept, the same technology is slowly migrating into vehicles.
Mercedes-Benz debuted its gesture controls, known as Dynamic and Intuitive Control Experience or DICE, at CES 2012. DICE functions by using proximity sensors located within the interior of a vehicle, allowing the user to scroll and select a variety of functions. A highlight of DICE is the ability to select locations on the map instead of searching for them by name. DICE also always users to connect with friends, find information on local business around you, read text messages and control all your basic functions from car temperature to rocking beats.
The main issue with the system, as seen in the video, is the location of the driver. Though there are proximity sensors in the car, there is no set location of where the driver needs to be; often this creates issues for the system recognizing your gesture. Furthermore, there is an issue with safety. Driving is not a controlled environment—yet. There are too many 'eyes on the road' scenarios using DICE, often distracting drivers from focusing on the task at hand. Though this is only a concept idea, Mercedes-Benz says it'll be another 20 years before the production version hits the streets, giving Mercedes-Benz plenty of time to work out the kinks.
Read More

| Autoblog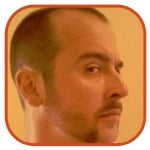 Posted by Finnian Durkan Categories: Accessories, Cell Phones, Corporate News, GPS, Transportation,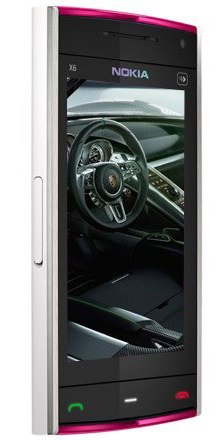 Need a reason to chuck your Garmin/Tom-Tom, etc. out of your car other than 'has stupid name and labels me as a poor-driving tourist wherever I go'? Well wait no longer, avid reader: today Alpine announced a strategic partnership with the Finnish cel phone giant, Nokia, to fully integrate smartphones into car infotainment systems. While I was surprised that 'infotainment' was actually a word, I was more surprised that this type of alliance hasn't been made sooner. Not only are these two electronics giants looking to elbow in to the lucrative GPS/Nav market, but they are also bringing a few bells and whistles of their own, namely widgets that can monitor fuel levels and direct you to the nearest and cheapest gas station. Might as well go ahead and chuck that gas gauge now, Chachi, 'cause you're not going to need it anymore; welcome to the future, only 48 years after your grandpa thought he'd have a flying car.
Read More

| Alpine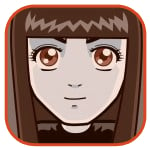 Posted by Sheila Franklin Categories: GPS, Transportation,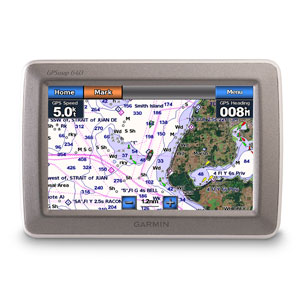 Garmin has taken on a new line of devices with the GPSMAP 640 that not only has road navigation but a marine chart plotter as well. It comes preloaded with their BlueChart g2 data and City Navigator NT for North America. Of course, the case is waterproof and it has a 5.2-inch WVGA touchscreen and an intuitive interface. The 640 can receive XM WX satellite weather data in marine mode and XM NavTraffic information in automotive mode. Expect the GPSMAP in Q1 2009 with a MSRP of $1,199.99.
Read More

| Garmin Shop


Posted by Sparky Categories: Accessories, Household, Misc. Tech, Transportation,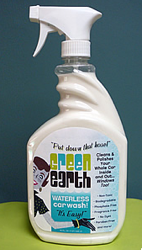 This post-Christmas morning brings two automotive products to our inbox, both wrought with utility and possible pitfalls. The first product promises to keep your car clean without the environmental impact of 40 gallons of water being used to wash the car, and the second promises to keep your bumpers scratch free at the cost of a more than slightly goofy look. Click through the jump for the full details on both new products.
Click to continue reading Green Earth car cleaner, and the Bumper Badger - ridiculous?

Posted by Sparky Categories: Handhelds, Peripherals, Science,

Toshiba has announced that, as early as March, their new Super Charge ion Batteries will be launching for industrial use. The new SCiB batteries have roughly the same capacity as current generation Lithium Ion batteries, but are able to reach 90% charge in under 5 minutes. Once these filter down to consumer gadgets it will mean laptops and cell phones able to charge in mere minutes rather than the hours that both devices currently take.
The new batteries can be charged 5,000 times without damage (about 10 years of average use) and don't have any weight or heat disadvantages that existing Lithium Ion batteries. While the new SCiB will be available in March their initial use will be industrial or automotive. It's currently unknown how long it will be before Toshiba releases smaller form factors aimed at consumer electronics.
Read More

| Toshiba press release via Engadget
Posted by Brian Viele Categories: Accessories, Cell Phones, Household, Peripherals, Transportation, Wireless / WiFi, Gizmatic,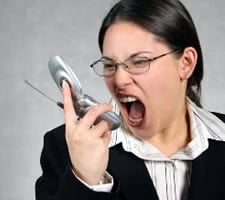 In today's world, land line phones are becoming ancient technology. More and more customers are leaving phone line systems for VoIP systems, while others, myself included, operate solely through their cellular service. It never ceases to amaze me, however, that the quality of cellular service at home leaves something to be desired. I have moved three times in the past two years, and haven't been able to average more than a 2-bar signal in any of my homes. Excessive dropped calls, poor reception and sound quality, and the especially hated voice mail notice from calls that never rang. Sound familiar? Well it may be time to invest in an amplification system to boost cellular signal while around the house.
The setup is simple, intuitive, and available for purchase from several manufacturers. It consists of a pair of antennas, one high gain and one low gain, and an amplification system. The system works best if the large gain antenna is mounted outside of the house, but it is not necessary. The system improves your service by relaying the signals from the high gain antenna, through the amplifier, through a smaller antenna mounted somewhere inside the home and out to your cellphone . Transmitting works in the reverse fashion starting from the cell phone, to the small antenna, then through the amplifier and out the large antenna to the service tower. The benefits to be gained here are two fold. First, the antenna that communicates directly with the tower will have a much stronger response (higher gain) to the signals, both in and out, than the cell phone because of its sheer size. Secondly, the signal is being amplified again through an in-line amplifier. The result is a serious increase in local signal to your cell phone resulting in better battery life, fewer dropped and missed calls, and just plain better quality service. This type of setup is not limited to the home either. There are also systems available for installation in your vehicle which operate on the same principle.
Popular Science has a full length article describing these setups and even points out some manufacturers and models of devices available today.
Images:
Home Configuration
Automotive Configuration
Read More

| Popular Science

© Gear Live Inc. – User-posted content, unless source is quoted, is licensed under a Creative Commons Public Domain License. Gear Live graphics, logos, designs, page headers, button icons, videos, articles, blogs, forums, scripts and other service names are the trademarks of Gear Live Inc.