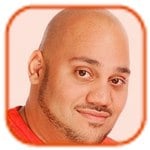 Posted by Andru Edwards Categories: Apple, Cell Phones,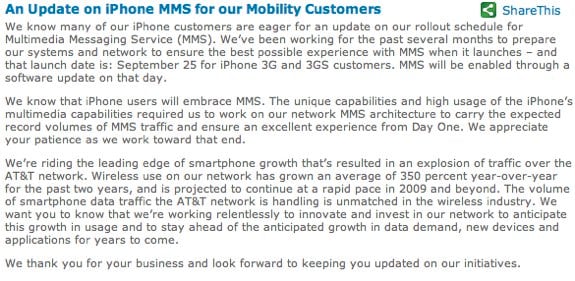 It's official, MMS is coming to the iPhone 3G and 3GS on September 25th, according to AT&T. For those keeping track, that pushes the promise of "late summer" back to "early fall" since technically, summer ends on September 22nd. On the surface, it seems like not such a big deal, but it is just another straw that is being added to the camel's back as it pertains to AT&T. Many suspected that MMS would go live on September 9th, alongside the Apple iPod event scheduled for that day. Hey, better late than never, right?
Read More

| AT&T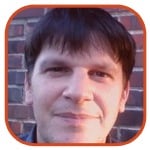 Posted by Mark Rollins Categories: Home Entertainment, Household, Peripherals, Portable Audio / Video,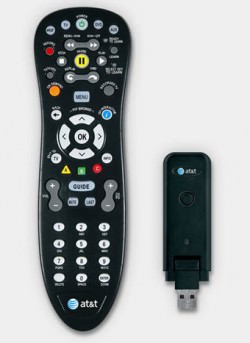 Some of you probably still have remote controls that still require you to point at the television, DVD player, DVR, or whatever else you have on your home entertainment center. If you happen to be an AT&T U-Verse customer, you can upgrade and use a remote that doesn't require any pointing. The AT&T U-verse TV Point Anywhere RF remote that is right up your alley, as it sends remote commands over radio RF signal to the receiver.
All you need to do is insert the USB dongle, and you are free to do a little surfing from anywhere in the room without worrying about the orientation of your remote control. The AT&T U-Verse TV Point Anywhere will costs about $50.
Read More

| AT&T U-Verse RF Remote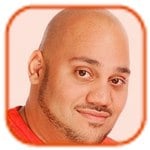 Posted by Andru Edwards Categories: Cell Phones, Corporate News, Handhelds, Wireless / WiFi,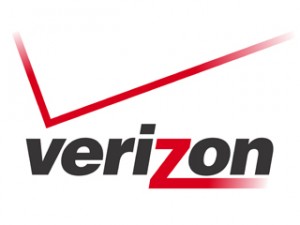 Verizon Wireless announced this morning that their President and CEO, Lowell McAdam, has sent a letter to lawmakers on Capitol Hill announcing that "Effective immediately for small wireless carriers…any new exclusivity arrangement we enter with handset makers will last no longer than six months - for all manufacturers and all devices." At first glance, that's kind of a big deal. After all, handset exclusivity is something that can be very financially beneficial to a carrier (see AT&T and iPhone as one such example.) So here's the thing, when you re-read that statement, you discover that this exclusivity thing will still be in effect as it pertains to AT&T, T-Mobile, and Sprint. It's only the small wireless carriers, those with 500,000 customers or less, that will be able to pick up handsets that are exclusive to Verizon Wireless after a six-month period. Still, it's better than nothing, but the cast majority of non-Verizon Wireless mobile customers won't benefit from this news.
In other words, this is a blatant attempt by Verizon Wireless to look like the nice guy while the FCC and congressional inquiries into exclusive handset deals proceed. This isn't much progress at all. It's just a political play that we can guarantee wouldn't have happened if lawmakers weren't taking a peek behind the curtain. What's more, Verizon is hoping that other carriers will follow their lead with this move, specifically AT&T with the iPhone.
You can see the entire letter after the break.
Click to continue reading Verizon Wireless opts to end handset exclusivity agreements (with a catch)
Read More

| Verizon Policy Blog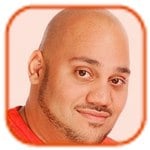 Posted by Andru Edwards Categories: Cell Phones, Corporate News, Internet, Science, Wireless / WiFi,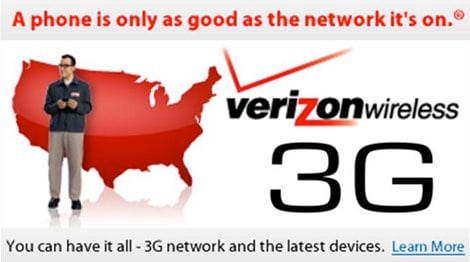 No shocker here. Wired.com did their own independent tests to determine the fastest and slowest average 3G network speeds in the US, and Verizon came out on top. The survey included 15,000 participants, with 12,000 of them reporting back with data that was valid and usable for the tests. Verizon clocked in with an average download speed of 1,940 kbps, T-Mobile dropped in at second at 1,793 kbps, Sprint took third at 1,598 kbps, and AT&T was way behind at just 901 kbps. That's just sad, and very telling when you consider the complaints from many an iPhone user as it pertains to 3G speeds.
Granted, this wasn't the most scientific of studies, as the test included 8153 AT&T users, compared to just 856 from Verizon, but hey, the info is still useful, right?
Read More

| Wired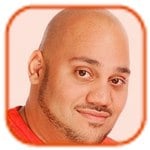 Posted by Andru Edwards Categories: Cell Phones, Hot Deals, Internet, Wireless / WiFi,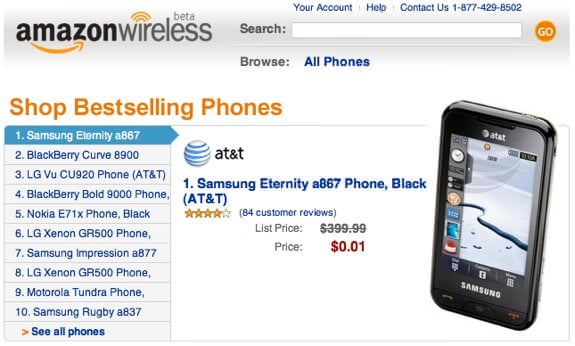 Amazon has launched Amazon Wireless beta, an online storefront where you can purchase voice and data plans from AT&T and Verizon, with T-Mobile and Sprint also coming soon. Normally, we wouldn't give something like this a second look, but it's Amazon, and they will be pointing consumers to this wireless portal from within the main Amazon site. The nice thing about Amazon Wireless is that you can compare offerings from the carriers in one easy-to-use spot, rather than visiting 2-4 different sites. Even better, all that mail-in rebate stuff goes out the window if you end up buying your mobile phone and plan on Amazon Wireless - all discounts are instant. Amazon Wireless beta is open now, and currently has over 130 phones up for sale.
Read More

| Amazon Wireless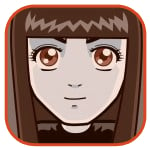 Posted by Sheila Franklin Categories: Cell Phones, Handhelds, Internet, Wireless / WiFi,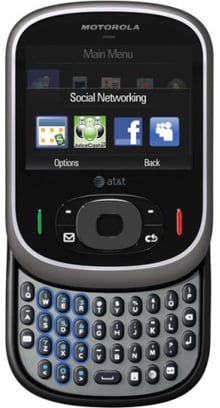 The Motorola Karma QA1 is for those who can't get enough socializing. The slider has a full QWERTY keyboard, a 2.5-inch 240x320 display, 3.6Mbps HSDPA, a 2 megapixel camera, Bluetooth 2.0 support, A-GPS and microSD card slot. Access MySpace, Facebook, email, IM and use its voice memo recording to keep track of it all. AT&T is now selling the Karma for $79.99 after a $50 mail-in rebate, a $39.99 voice plan and $20.00 messaging or data plan.
Read More

| AT&T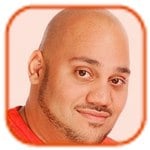 Posted by Andru Edwards Categories: Apple, Cameras, Cell Phones, Features, Handhelds, Portable Audio / Video, Product Reviews,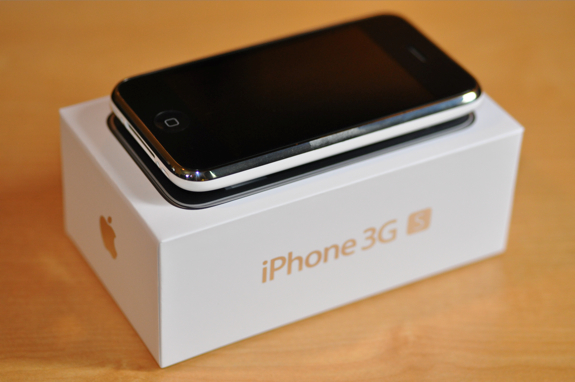 Since Apple announced the iPhone 3GS at WWDC 2009, the buzz has been non-stop. There are obviously those Apple fanboys that are hyping this as the Third Coming, as well as those who are a bit more skeptical as to if the speed boost is truly real, and truly worth it. Oh, and of course, the lead-up to the iPhone 3GS launch hasn't been without controversy, but AT&T stepped up in a big way to make it easier on iPhone 3G owners who want to upgrade without breaking the bank. So the question remains - is it worth it?

iPhone 3GS: The 'S' is for 'Speed'
Okay, so many of us were speculating that this phone would be called the iPhone video. After all, when video came to the iPod, it was called the iPod video, and video would certainly be the big feature if it was included in the third iPhone, right? Wrong. Video takes a back seat to speed when it comes to the iPhone 3GS. I know, that sounds all sorts of silly, but allow me to explain. Apple has been focused on optimizing and refining OS X, as evidenced by what we are seeing with Snow Leopard. Remember, the iPhone is based on OS X at it's core, and Apple wouldn't neglect bringing those refinements to their flagship mobile device.
That said, believe the hype. This phone is very noticeably faster than the iPhone and iPhone 3G—even if you have an iPhone 3G that is already running the faster iPhone 3.0 update. You are able to launch and quit the core apps in a snap. Internet speeds are faster. Launching those games that take a while to load is nowhere near as frustrating. And best of all, despite this being a "little thing," the little nagging stalls and overall lack of responsiveness are just gone.
Click to continue reading iPhone 3GS full review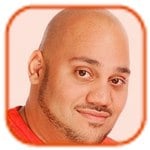 Posted by Andru Edwards Categories: Apple, Cell Phones, Handhelds, Portable Audio / Video, Videos, Wireless / WiFi,
Did you know that if you have an iPhone running that iPhone OS 3.0 under an AT&T plan, you get to use AT&T Wi-Fi hotspots for free? Even better, after you log on to an AT&T Wi-Fi hotspot once, you'll be auto-logged on to any others that you want to join as well, no extra cost to you. Check out the video above to hear AT&T's Seth Bloom explain it a bit further.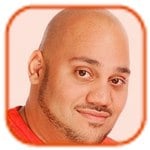 Posted by Andru Edwards Categories: Apple, Cell Phones, Handhelds, Portable Audio / Video, Videos,
It's the zero hour, and those iPhone 3GS units need to hurry up and get to their final AT&T Store destinations. Wonder how a launch of this size gets managed? Check out the video above, which shows workers at an AT&T distribution center getting the iPhone 3GS scanned, boxed, and ready to ship for tomorrow's launch.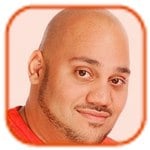 Posted by Andru Edwards Categories: Apple, Cell Phones, Handhelds, Portable Audio / Video, Videos,
If you are looking to pick up an iPhone 3GS from an AT&T Store tomorrow morning, you'll want to check out the video above to details on how everything is going to flow tomorrow morning. Basically, stores open at 7:00 AM, and you'll be able to enter first if you have a pre-ordered phone waiting for you. As soon as the pre-order line is done, you can enter to purchase an iPhone 3GS if you did not pre-order. That second line is good for both current and new AT&T customers, but if you are new, you should head to the AT&T iPhone page first so you can get through the process a bit quicker, since you'll be pre-qualified.
© Gear Live Inc. – User-posted content, unless source is quoted, is licensed under a Creative Commons Public Domain License. Gear Live graphics, logos, designs, page headers, button icons, videos, articles, blogs, forums, scripts and other service names are the trademarks of Gear Live Inc.