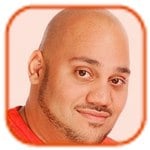 Posted by Andru Edwards Categories: Cell Phones, Handhelds, Wireless / WiFi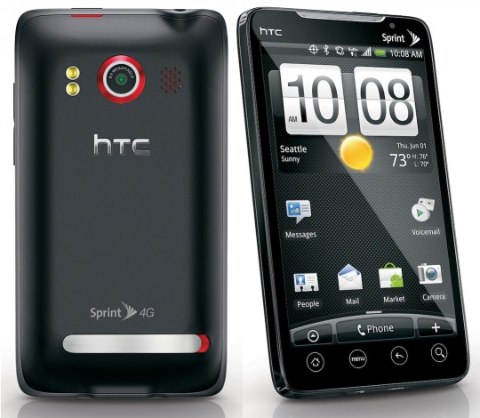 Sprint has finally made their plans for the launch of the drool-worthy HTC EVO 4G public knowledge. The company's first 4G smartphone will go on sale on June 4th for $199 after mail-in rebate. Before rebate, you'll be paying $450, but if you pick it up at Best Buy (you can pre-order from them now) you get the rebate instantly with no waiting.
As a refresher, the HTC EVO 4G is an Android-powered phone that has WiMAX built in. That, alongside the 1GHz Snapdragon processor are what account for the phones tremendous speed. It also has an 8 megapixel camera for taking photos and videos, and a 1.3 megapixel camera on the front that will allow for video conferencing. Oh, and it has a ridiculously huge 4.3-inch touchscreen.
Aside from the typical Sprint unlimited plan, this phone has a mandatory $10 per month fee for the 4G access. The nice thing there is that, with that plan, you don't get any bandwidth cap on 4G or 3G access. Seriously, truly unlimited. The other major feature that the EVO 4G sports is the ability to act as a 4G hotspot for up to eight other devices. As it turns out, that is an option that will cost $30 per month. Still, though, when you consider that $30 per month to tether up to eight devices at a time to the speedy Sprint 4G network, that isn't really that bad at all.
Read More

| Sprint HTC EVO 4G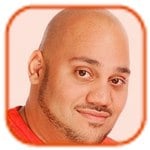 Posted by Andru Edwards Categories: Cell Phones, Corporate News, Handhelds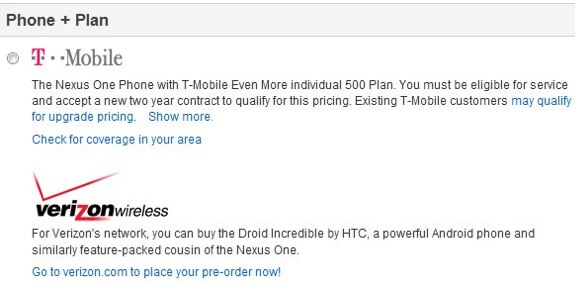 If you're a Verizon Wireless customer that was waiting on the Nexus One's arrival before upgrading, looks like you'll have to make a slight change of plans. Google has just made it known that, despite announcing that the Nexus One would hit Verizon soon, it is now dead. Instead, they recommend that you go with the Droid Incredible instead. At first glance, that may come across as lame, but the fact is that the Droid Incredible is a better phone than the Nexus One, so we have to give kudos to Google for recognizing the work that was put into the phone by HTC. We will have more on the Droid Incredible later today, as we are currently playing around with one in the Gear Live Review Labs.
Read More

| Google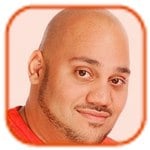 Posted by Andru Edwards Categories: Handhelds, Rumors

Dell looks to be jumping into the Android tablet game headfirst with their Streak tablets that have just been revealed. They look similar to the Dell Mini 5, but bigger and more in line with what Apple is offering with the iPad, and this is a good thing. As you can see, you get the black bezel, the large display, and the photo app even looks similar to what you'd find on the iPad. Engadget says that the Streak 5 should hit stores this summer, while the Streak 7 should be available later this year (likely the fall, if you ask us.) The Dell Streak 10 won't likely appear until 2011 though. Sure, that sucks for those that want the largest Android tablet that Dell has to offer, but having a 7-inch model out there gives a nice alternative for those that want something smaller than a 9.7-inch iPad. These Android tablets can't come fast enough.
Read More

| Engadget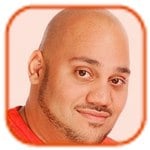 Posted by Andru Edwards Categories: Cell Phones, Corporate News, Google, Handhelds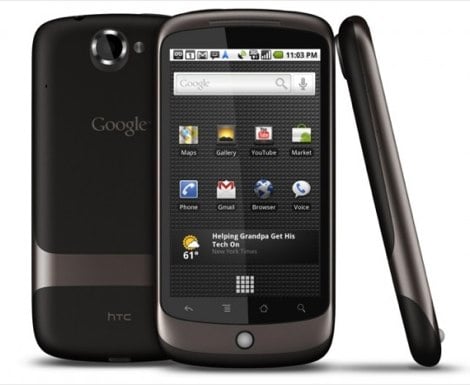 Just yesterday we let you know that the Nexus One had made it to AT&T and Rogers Wireless, and that it would be hitting Verizon this Spring. Well, Sprint, not wanted to be left out of the party, announced today that the Nexus One would be coming to their network as well! They have no price, nor a release date, but hey - at least now we know that Google's flagship device will be available soon on all four major US wireless carriers. That's gotta count for something, right?
Read More

| Sprint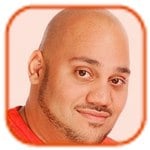 Posted by Andru Edwards Categories: Cell Phones, Corporate News, Google, Handhelds, Wireless / WiFi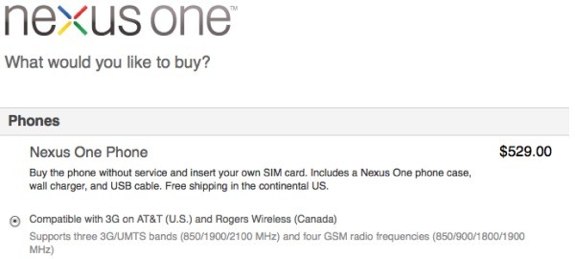 Looks like Google is finally ready to be serious with the Nexus One. As of today, the device is fully compatible with AT&T 3G, as well as Canada's Rogers Wireless 3G bands. Previously, you could use the Nexus One with those carriers, but you wouldn't be able to get 3G speeds, so you were relegated to the much slower EDGE network. You can purchase the new model, which is the same as the upcoming Verizon and currently available T-Mobile Nexus One units in every other way, as an unlocked device without a service plan, directly from Google for $529.
Read More

| Nexus One product page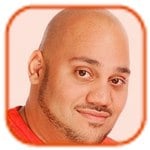 Posted by Andru Edwards Categories: Editorial, Features, GPS, Video Games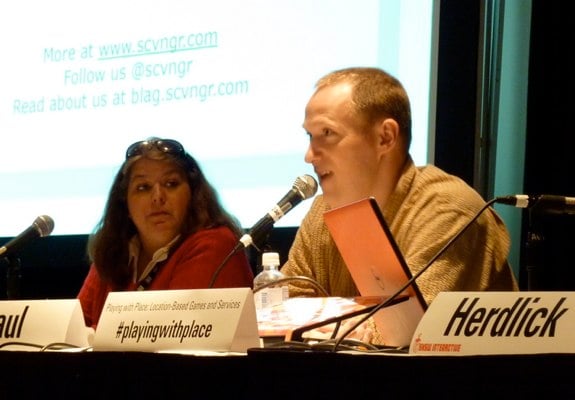 Katheryn started off the session giving us geo location coordinates that only a machine would love. Her followup to this was the context matters; our location around a place and who is around that space with us. There is also excitement around discovery with geo. An example could be geocache games which created back in the old old black and white LCD "latitude and longitude" GPS units and have worked their way into the App stores of the iPhone and Android handsets.
Although location is in its infancy, Foursquare has opened their APIs and sites like gatsby.com are using location data + user preferences to send SMS messages to those who are in proximity with one another and could potentially benefit in meeting up in real life. While this leads to privacy issues, it is opt-in and could let "regular strangers" connect and communicate in ways that they might night work up the courage to in the physical world.
Click to continue reading SXSW 2010: Playing with Place - Location-aware games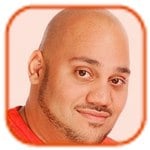 Posted by Andru Edwards Categories: Apple, Google, Rumors, Videos
Those are some strong words, but if CNBC journalists and analysts are to be believed, the relationship between Apple and Google is so strained as they both compete to win in the mobile space that it has come to a point where "Steve Jobs simply hates Eric Schmidt." Hey, if that hared fuels the fire of innovation and competition, then it's the consumers who will walk away the winners in this battle. Amiright?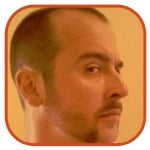 Posted by Finnian Durkan Categories: Cell Phones, Handhelds, Portable Audio / Video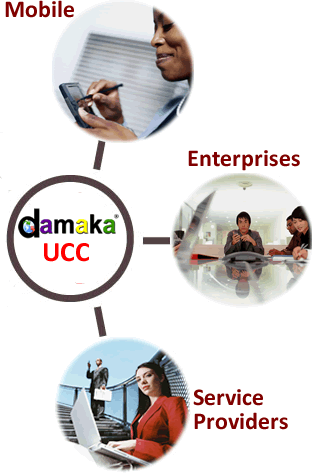 Damaka has announced the release of its Live Video Streaming solution for laptops and certain BlackBerry and Android devices. So, while EMT's with BlackBerry and Android phones will be able to keep attending physicians in the ER in the loop as to an incoming patient's condition with real-time video updates, woe betide the unlucky EMT who has a crap data plan or an iPhone.
Damaka's Live Video Streaming solution, as they're calling it, provides instant communication of video and voice via an encrypted channel that includes session archival & annotation features. Live video streaming is also able to be transmitted to multiple receiving devices over WiFi /3G / 4G network depending on the device. I just can't wait to have a live video conference streaming from my mobile device while I'm driving, staring at my dash-mounted Garmin and trying navigate rush hour traffic—the future is NOW!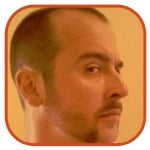 Posted by Finnian Durkan Categories: HDTV, Software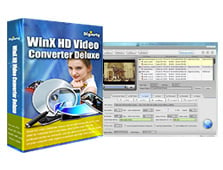 Digiarty Software has announced the release of WinX HD Video Converter Deluxe, the first converter to support multi-track HD videos. WinX HD Video Converter Deluxe builds in 160 video and 50 audio codecs. This means that, no matter the codec (a piece of software that allows for digital compression/decompression) that you prefer based on your own personal needs/choices regarding video quality vs. file size. Without any third-party codecs, WinX can also easily support Multi-track HD video, such as BDAV, M2TS, MKV, AVCHD, HDTV and MPEG-TS video movies. It also supports converting all the HD and HD-Camcorder videos, to both portable and console players, such as iPad, iPod, iPhone, Apple TV, PS3, PSP, Xbox, Zune, PDA, Blackberry, Nokia, Android, Zen, and many others. On top of all of this, WinX is also able to convert your HD videos at 5x-15x speed, making converting your videos not only easy but much, much faster.
So while you yourself may not be HD ready, what with your unsightly blemishes, pores big enough to serve guacamole out of, and makeup that looks like it was applied using a snow-blower, your videos are; that's on you for buying a product that so greatly highlights all of your many shortcomings. I'll be over here with my beta-max shoulder-camcorder and boom-mike, making videos that blur to the point of resembling impressionistic art, thank you very much. But, if you've already taken the leap to HD, the WinX HD Video Converter Deluxe is available for a free download at the link below.
Read More

| WinX HD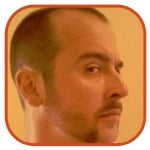 Posted by Finnian Durkan Categories: Cell Phones, Handhelds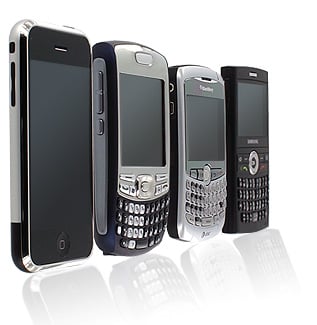 To buy online, or to brave the the crowds of sharp-elbowed, pushy bargain hunters at your local Nordstrom/GAP/Barnes & Noble/Lover's Packa—Macy's? It is the eternal question: do you purchase from the safety and security of your own home, eschewing any ability to try on the clothes or flip through the book that you are about to purchase, or do you strap on your helmet and elbow-pads and, head down, make ready for battle at your local fashion outlet? Well, AisleBuyer is trying to make the question moot by offering the best of both worlds.
Today at the National Retail Federation Retail Innovation and Marketing Conference in San Francisco, CA AisleBuyer is offering a sneak preview of its new mobile app that promises to make waiting in line a thing of the past. When entering a store, shoppers who have iPhones and Android devices will be able to download the AisleBuyer app and use it to scan items for product information, reviews and more. When they are ready to purchase, they can checkout instantly using the same app. Shoppers can also browse online product reviews, and AisleBuyer will also provide helpful hints, such as suggestions for purchases that work with, but are not included in, their purchase (i.e. batteries or SIM Cards). Add to this the fact that you save trees by not producing a receipt and you can rest assured that children of hippies will be buying this app in droves to offset their lithium-ion battery usage… I'm looking at you, environmentally-conscious/ironic Prius-owners.
© Gear Live Inc. – User-posted content, unless source is quoted, is licensed under a Creative Commons Public Domain License. Gear Live graphics, logos, designs, page headers, button icons, videos, articles, blogs, forums, scripts and other service names are the trademarks of Gear Live Inc.