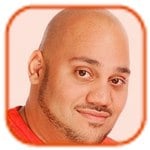 Posted by Andru Edwards Categories: Apple, Editorial, Features, PC / Laptop, Software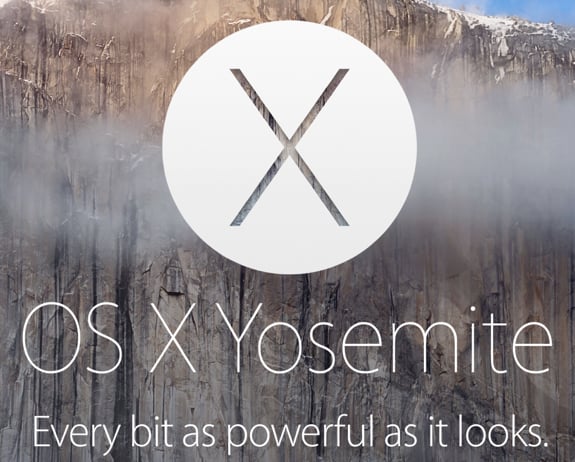 OS X 10.10, better known as Yosemite, represents the next-generation in Apple's desktop operating system. Yosemite brings a new look to the desktop experience, and also ties OS X and iOS together through a feature called Continuity that I bet will make work a lot easier for Apple users. With any big change, customers will wonder if their older hardware will be supported. We recently received this question from a reader named Steve:
Q: I'm excited to check out OS X Yosemite once it launches, the redesigned interface looks great! My MacBook Air is from 2010, and I was curious if you knew if it would run Yosemite without any issues, or if I have to upgrade my computer?
A: I agree--I think the look and feel of OS X Yosemite is a breath of fresh air. I've been using the Developer Preview since it was made available at WWDC 2014, and when I use a Mac that is running Mavericks or earlier, it already feels like a big step backwards from a design perspective. Now, on to system requirements! The nice thing about Yosemite is that Apple hasn't changed any of the system requirements from what was required to run Mavericks. In other words, all Macintosh products capable of running OS X Mavericks will be supported by Yosemite; as with Mavericks, 2 GB of RAM, 8 GB of available storage, and OS X 10.6.8 (Snow Leopard) or later are required to upgrade. To make it easier to figure out if you're specific Mac is compatible, here is a listing of all the Apple hardware that is Yosemite-capable:
iMac Mid-2007 or newer
MacBook (13-inch Aluminum, Late 2008), (13-inch, Early 2009 or later)
MacBook Pro (13-inch, Mid-2009 or later), (15-inch, Mid/Late 2007 or later), (17-inch, Late 2007 or later)
MacBook Air (Late 2008 or later)
Mac Mini (Early 2009 or later)
Mac Pro (Early 2008 or later)
Xserve (Early 2009)
As you can see, anyone who has bought a Mac within the past five years is covered and will be able to run OS X Yosemite. Mac Pro, MacBook Air, and MacBook aluminum buyers as far back as 2008 are also good. In fact, some MacBook Pro and iMac buyers from back in 2007 can even get in on the Yosemite action, and those computers are now 7 years old! This is a pretty large blanket of Mac users that will be able to enjoy the next generation of OS X, and I comment Apple for including as many Macs as it did.
OS X 10.10 Yosemite is set to launch later this fall, and will be available exclusively on the Mac App Store. At WWDC, Apple announced that it will be made available completely free to its users. Can't beat that!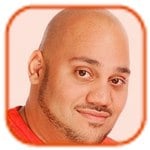 Posted by Andru Edwards Categories: Cell Phones, Features, Microsoft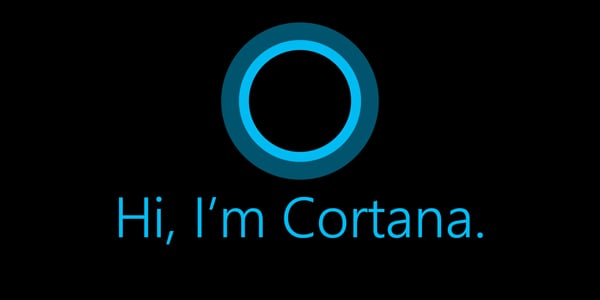 Curious about how Cortana made her way from assisting Master Chief in Halo over to helping you out on Windows Phone? During a sit-down with Microsoft's Marcus Ash, he spoke to us about what it took to get Cortana just right on Windows Phone and to be seen as a legitimate competitor to Apple's Siri.
First, the Cortana logo was the first thing Microsoft has to get right. Originally, they didn't want a physical representation. The thought was that people could think it was creepy if it is "too human." They also didn't want it to be like Clippy, the infamous character from Microsoft Office that was hated by many. It was also decided that Cortana couldn't be just a voice, since it wouldn't feel the same.
Initially, Microsoft tried to use the Xbox Live avatar idea, but that was odd due to everyone having the female Cortana voice. Then they started playing around with the circle. A circle can stretch, bounce, and transform. They also tried triangles, diamonds, hearts, and the ability of letter the user choose any of these. At the end of the day, the circle next to Metro on the start screen looked good, so that was what Microsoft decided on. The next issue was that a simple circle isn't iconic, and is hard to brand. That's when the Windows Phone team met with the Halo team at 343 Industries.
Click to continue reading How Cortana made the leap from Halo to Windows Phone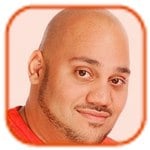 Posted by Andru Edwards Categories: Accessories, Wearables, Features, Music, Videos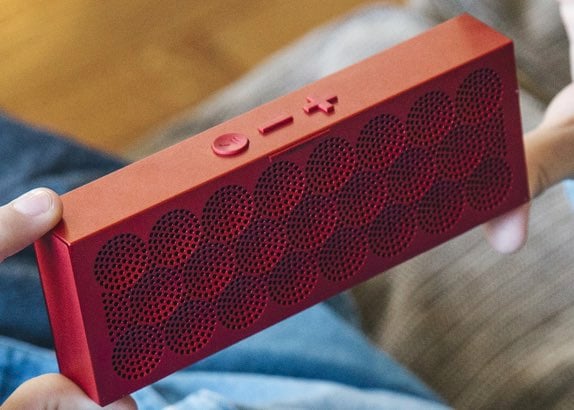 It's summertime, and we've got a few items we're giving away to bring the fun to a whole new level. Courtesy of AT&T here in Seattle, we've got a Jawbone mini Jambox, Jawbone UP24, and a Bodyguardz tempered glass protective cover for the iPhone 5 and iPhone 5s. Here's a little more on each item and why we think they're perfect for this Summer Bundle Giveaway:
Jawbone mini Jambox: Okay, for real, who doesn't wanna have music with them when by the pool or at the beach? A lot of us have a seemingly unlimited amount of music accessible by our smartphones and tablets, and the mini Jambox allows you to stream it over Bluetooth. At the next family BBQ, you'll be the star of the show.
Jawbone UP24: Fitness wearables are all the rage these days, and if you like tracking your stats or are looking for a motivational tool, then it's easy to see why. With the UP24, you can monitor your fitness throughout the day, and even track your calories and water intake. At night, it'll even keep track of how well you are sleeping, which is probably not well if you're out camping in a tent. The device connects to your smartphone or tablet using Bluetooth LE, so the battery lasts a full week, and there's no plugging anything in to sync.
Bodyguardz Screenguardz Pure: I always thought it was kind of silly for people to protect their smartphone screens with a thin plastic film. The Screenguardz Pure is a super-thin piece of tempered glass that can actually take a real beating, and exceeds the hardness of steel. That's protection.
So, are you ready to enter to win some of that goodness? Simply use the widget below to keep track of your entries! Remember, if you're a Gear Live Patreon backer at any level, you get an extra 25 entries in this giveaway! We've got a lot of ways for you to enter even if you aren't, but don't check off any that you don't actually perform. If you do, you'll be eliminated:
Click to continue reading Giveaway: Jawbone mini Jambox, UP24, Bodyguardz!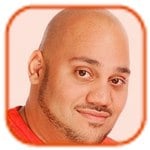 Posted by Andru Edwards Categories: Accessories, Design, Features, Household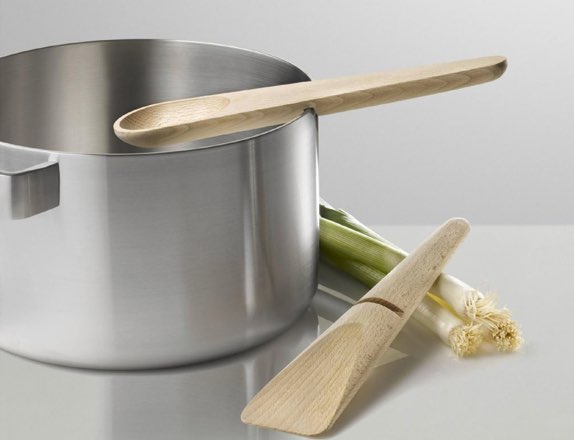 When most people think about gadgets in the home, they focus on the living room. The thing is, while that 4K UHD TV may look great, there is a lot of fun you can have in the kitchen with the right high-tech tools. I wanted to bring you a look at a few kitchen gadgets that I'm a fan of that will add a flair of fashionable tech to this often-neglected room. Be forewarned--just like other gadgets, kitchen appliances can have a hefty price tag!
Click to continue reading 5 kitchen gadgets to up your cooking game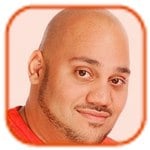 Posted by Andru Edwards Categories: Features, Hot Deals, Video Games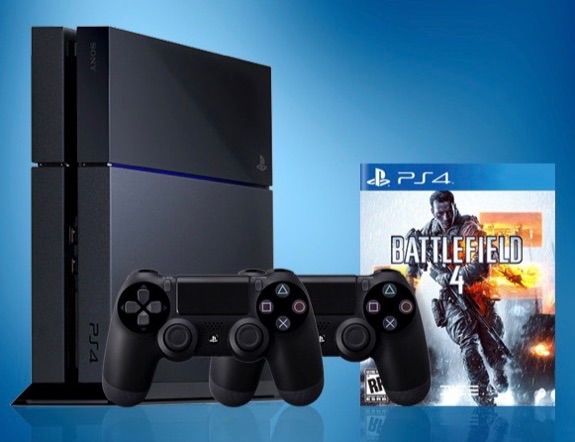 Today in the Gear Live Deals Shop you can enter to win a Sony PlayStation 4 Battlefield bundle. You can't get better than free, so this is our Deal of the Day.
Aside from the actual PlayStation 4 console, you'll also walk away with two wireless PS4 controllers, and a copy of Battlefield 4 as well. Ready to enter? Go get it:
Enter our PlayStation 4 Battlefield bundle giveaway
Don't forget, if you're looking for other deals, be sure to check out our Newegg Promo Code thread. Oh, and if you're on Twitter, be sure to follow @TechPromos for the latest deals.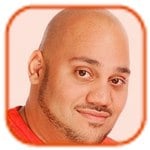 Posted by Andru Edwards Categories: Cell Phones, Features, Microsoft, Software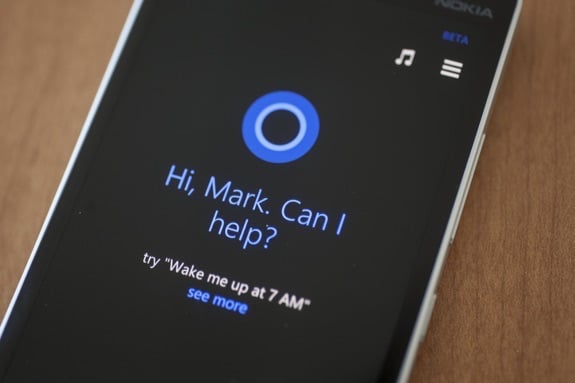 One of the more exciting aspects of Windows Phone 8.1 is the appearance of Cortana, a Siri-like voice-based personal assistant. We spent time talking to Microsoft's Marcus Ash about Cortana, and we asked him about the possibility of Cortana making its way over to other smartphone platforms like iOS and Android. After all, the demo we were given was impressive. According to Marcus, at first it'll be a focus that is part of Windows Phone, and that's the number one priority with Cortana.
To extend Cortana across the entire smartphone ecosystem, that's the part that Microsoft is still mulling over and figuring out. The question is "How do we get Android or iOS users that also use Windows to have a great Cortana experience?" As a company, Microsoft is putting work into solving the question, and it isn't afraid to put its apps on competing platforms. After all, there's Office on Android and iOS, Bing, and others. For our money, it makes a lot more sense for Microsoft to release Cortana across multiple ecosystems rather than tying the service down as a Windows Phone exclusive. It's not the kind of feature that sells phones (similarly, we don't think that Siri on its own sells iPhones, either.) As a cloud-powered service, is Cortana a Windows play or a service play? Time will tell.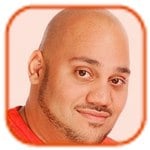 Posted by Andru Edwards Categories: Features, PC / Laptop, Product Reviews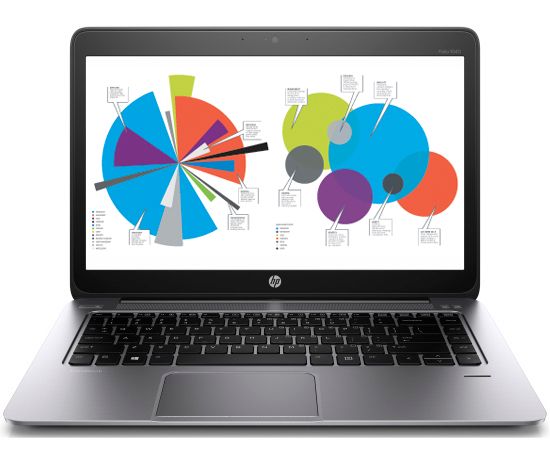 HP decided that it was time to build a business notebook that sports the best features of the top consumer laptops, and the result is the HP EliteBook Folio 1040 G1. Ridiculously long name aside, the thin and light body construction is the right first-impression, and is a stark change from the typical squared-off black boxes that you typically find in a business notebook.
That said, you should never judge a laptop by its cover, and we've been using the HP EliteBook Folio 1040 G1 for the past month to put it through the proper paces in anticipation of this review. Does this PC succeed at accomplishing all the things a business power user needs while maintaining the sexy appearance of a consumer laptop? Join us for our full HP EliteBook Folio 1040 G1 review to find out.
Click to continue reading HP EliteBook Folio 1040 G1 review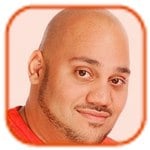 Posted by Andru Edwards Categories: Features, PC / Laptop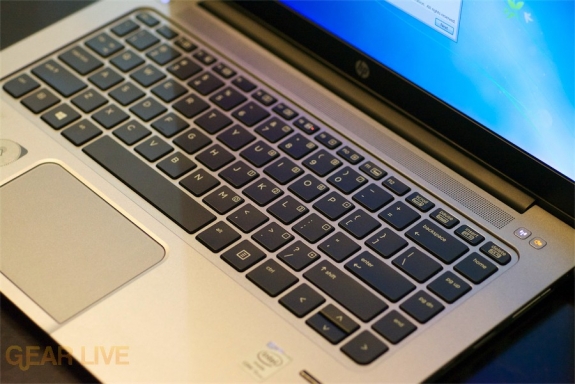 We just hit you with our HP EliteBook Folio 1040 G1 review, but we also put together this sampling of images to give you a look at some of the fit and finish on the business notebook. Seriously, the EliteBook 1040 is a fine-looking piece of hardware. Head on over to the gallery below to check them out!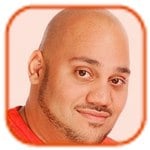 Posted by Andru Edwards Categories: Announcements, Cell Phones, Features, PC / Laptop, Videos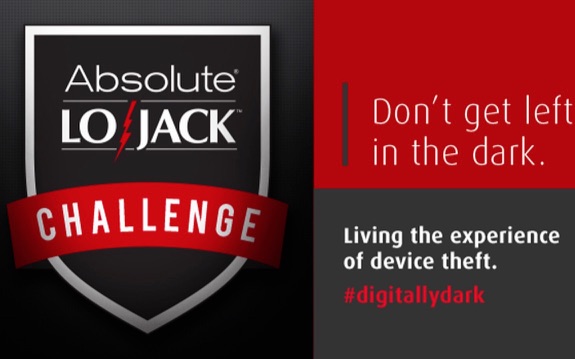 We've been taking part in the Absolute LoJack #DigitallyDark challenge, giving up our smartphones for a full 24 hours to emulate what it might feel like to have them stolen. As part of the campaign, we're giving away an awesome Absolute LoJack Premium Family Pack. That gives the winner give 1-year Absolute LoJack premium subscriptions, which can be installed on any Mac, PC, or Android devices they own, giving them the ultimate in protection with a guarantee that they'll get the device(s) back in the event of theft. If it isn't back in your hands in 60 days, they'll give you $1000 to help replace the laptop, and $600 for a tablet or smartphone. How cool is that?
Ready to enter? Simply use the widget below to keep track of your entries! If you're a Gear Live Patreon backer at any level, you get an extra 25 entries in this giveaway! We've got a lot of ways for you to enter even if you aren't, but don't check off any that you don't actually perform. If you do, you'll be eliminated:
Oh, and if you wanna get in on all this awesomeness, use this link to get 30% off any Absolute LoJack subscription until June 30th--just enter promo code DARK30 at checkout!
Click to continue reading Giveaway: Absolute LoJack Premium Family Pack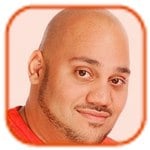 Posted by Andru Edwards Categories: Cell Phones, Features, Handhelds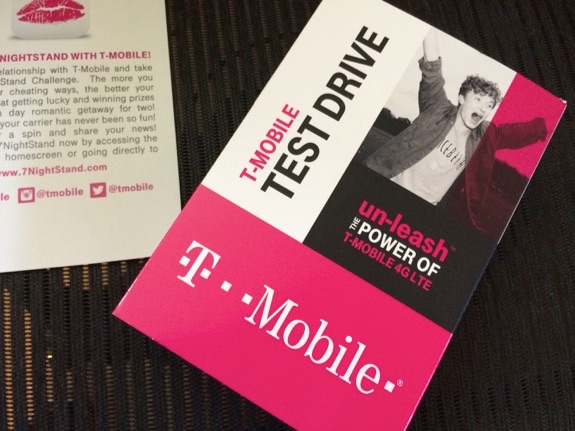 As we reported a few days ago, T-Mobile has introduced Test Drive, which allows both current T-Mobile customers and those in other carriers (or who have no cell provider at all) to borrow an iPhone 5s from the company for 7 days. That includes unlimited talk, text, and data with the only current T-Mobile device that supports all the wireless band's used by the company. It's an effort to show, not just tell, the US population that it's greatly improved its wireless network and tuned it for massive data use.
After the T-Mobile Uncarrier 5.0 event we were able to get our hands on one of the iPhone 5s Test Drive units, and we've included some images here. Inside the box is what we assume is a refurbished black iPhone 5s, along with a sealed Lightning cable, Earpods, and AC adapter. It's definitely not the Apple unboxing experience, but that isn't the point. As far as storage capacity, our iPhone 5s is a 32GB model, so there is room to try downloading apps, videos, and images.
Click to continue reading A look at the T-Mobile Test Drive iPhone package [Hands-on]
© Gear Live Inc. – User-posted content, unless source is quoted, is licensed under a Creative Commons Public Domain License. Gear Live graphics, logos, designs, page headers, button icons, videos, articles, blogs, forums, scripts and other service names are the trademarks of Gear Live Inc.