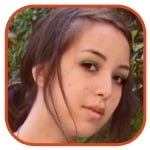 Posted by Robin Paulson Categories: Columbia Pictures, Drama, Celeb News, Filmmaking, New Releases,
"I knew that it was in the two percentile of material that is just great. And then I heard David Fincher was going to be the director, and I peed in my pants a little bit."
- The Social Network actor Justin Timberlake sharing his excitement over Fincher signing onto the film.
(Make sure to check out other notable quotes.)
Read More

| People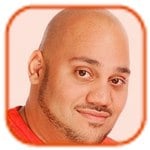 Posted by Andru Edwards Categories: Warner Bros, Action, Adaptation, Adventure, Classics, Sequels, Thrillers, Distribution, Filmmaking, Rumors, Technology,
Inception director Christopher Nolan is "wary" of 3-D.
The director admits he still doesn't think the technology has been advanced enough to properly suit cinematic releases, but is considering giving in to fan demand for the style to be used in the next Batman movie.
"Until we get rid of the glasses, or until we really massively improve the process, I'm a little wary of it. But we'll be looking at it, and if that's what audiences are demanding from blockbusters - and we're making blockbusters - then it's something we'll address."
Although considering using it himself, Christopher isn't a fan of 3-D movies and believes a good movie should be so "well-shot and well-projected" that they don't need to use the new filming technique.
"I'm taking a bit of a wait-and-see attitude towards 3-D. It's come and gone many times over the years. I don't particularly enjoy watching films in 3-D films because I think that a well-shot and well-projected film have a very three-dimensional quality to it. So I'm somewhat sceptical of the technology."
Filming of the currently unnamed movie, which will star Christian Bale in the title role and be Christopher's last for the franchise, is due to start in March 2011.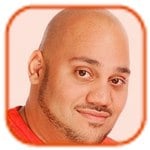 Posted by Andru Edwards Categories: MGM, Action, Adaptation, Adventure, Drama, Science Fiction, Casting, Filmmaking, Rumors, Upcoming Releases,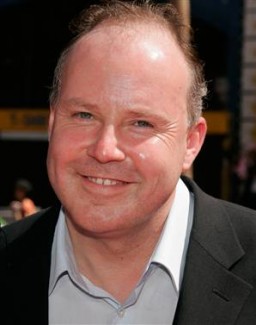 David Yates is being lined up as the new director for The Hobbit.
The Harry Potter filmmaker is reportedly the top replacement choice for studio MGM, as they search for a suitable candidate to oversee the highly-anticipated two-part adaptation of J.R.R. Tolkien's fantasy tales - a prequel to The Lord of the Rings movies.
Previous director Guillermo del Toro pulled out of The Hobbit last month after continued delays with production, believed to be caused by studio MGM's financial difficulties. Since then, David has been cited as the best candidate to replace him.
The English director has worked on the final three movies in the wizard franchise ,which he will continue working on until next year. This is expected to give MGM enough time to raise funds ahead of his involvement.
Meanwhile, Sir Ian McKellen - who is due to reprise his role as Gandalf in the fantasy prequel - took to his Twitter account recently to reassure fans the film won't be affected by the change of director: "Hobbit sets are ready, script ready and movie is casting this month. Fans are not to worry. The films will get made. I suspect we'll start shooting at end of this year. (sic)"
(FYI - You can also follow Film Crunch on Twitter.)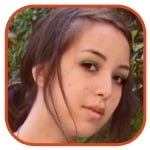 Posted by Robin Paulson Categories: MGM, New Line, Adaptation, Adventure, Drama, Science Fiction, Thrillers, Filmmaking, Rumors, Upcoming Releases,
Will The Hobbit ever be made? Just when Andy Serkis reports that filming will be delayed until the end of the year, director Guillermo Del Toro calls it quits. Thankfully, however, Del Toro will be sticking around to finish co-writing the screenplays.
"In light of ongoing delays in the setting of a start date for filming The Hobbit, I am faced with the hardest decision of my life. After nearly two years of living, breathing and designing a world as rich as Tolkien's Middle Earth, I must, with great regret, take leave from helming these wonderful pictures. Both as a co-writer and as a director, I wish the production nothing but the very best of luck and I will be first in line to see the finished product. I remain an ally to it and its makers, present and future, and fully support a smooth transition to a new director."
No word yet as to who is to take over Del Toro's job, but executive producer Peter Jackson revealed the reasoning behind Del Toro's decision: "[Del Toro] has compromised his commitment to other long term projects… The bottom line is that Guillermo just didn't feel he could commit six years to living in New Zealand, exclusively making these films, when his original commitment was for three years."
The film, which is to be released as two separate movies, is still expected to hit theaters in December 2012 and December 2013.
Read More

| The One Ring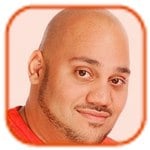 Posted by Andru Edwards Categories: Disney, Warner Bros, Adventure, Classics, Family, Music, Musicals, Sequels, Casting, Celeb News, Filmmaking, Scripts,
From roller derbies to somewhere over the rainbow, Drew Barrymore is to direct a Wizard of Oz sequel.
The actress - who marked her directorial debut earlier this year with Whip It - is set to go behind the camera for Surrender Dorothy, a project she was originally set to star in eight years ago. Although the film - based on a script by Zach Helm - appeared to have been shelved in October 2002, it has now been resurrected by Warner Bros, though it unclear whether Drew is still planning to act in it too.
Click to continue reading Drew Barrymore to Direct Oz Sequel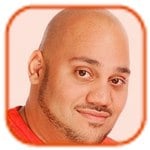 Posted by Andru Edwards Categories: 20th Century Fox, Action, Adventure, Animation, Drama, Science Fiction, Celeb News, Celebrity Gossip, Filmmaking, New Releases,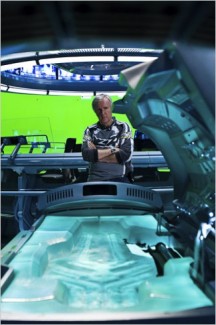 James Cameron was like a "kid in a candy store" on the set of Avatar.
Actress Sigourney Weaver - who stars as Dr Grace Augustine in the new 3-D animated blockbuster - said watching the director helm his first movie in 12 years since the epic Titanic was incredibly rewarding.
"He invented the cameras, he was using the cameras. He was shooting his characters in the flora and fauna he created with the creatures that he created. He was having a great time, and so were we. To see him on the set of Avatar was like watching a kid in a candy store."
James - who spent four years producing the movie - used revolutionary CGI techniques that required the actors to work wearing a camera fitted to a helmet, which picked up their facial expressions. The 60-year-old Hollywood star said the director managed to create a "magic" on set.
"When we were in our little suits with our ears and tails we could see what we looked like in Jim's magic camera - I don't know what he calls it, I call it the magic camera - so we were free just to be with each other as actors, as characters and Jim's focus was completely on us."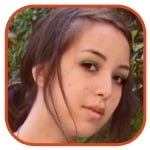 Posted by Robin Paulson Categories: Weinstein Company, Adaptation, Drama, Period, Romance, Celeb News, Celebrity Gossip, Filmmaking, Upcoming Releases,
For fashion designer-turned-film director Tom Ford, beauty and death are best friends, especially when it comes to his directorial debut, A Single Man.
"Everything in life is bittersweet for me, because when I see something beautiful, I also see it aging, old, dead, gone. I was very aware of mortality. I was very aware of my time on the planet," Ford said, describing his alluring/morbid fascination.
This connection translated into his film, which stars Colin Firth, Julianne Moore, and Matthew Goode: "Everyone keeps saying to me, 'Everyone is so beautiful. Everything is so beautiful.' I didn't even notice that! That's just the way I see. That's the way I think."
Could anyone expect anything less from a man who redesigned the Gucci house?
While Ford has an inherent ability for making things exquisite, he also assures his fans and movie-goers that the film has serious content and feeling:
"I want to make movies that I feel about. I've never been anybody who cared if they died in a plane crash or not. While I was working on A Single Man, it just killed me to think that somehow I might die before I could finish it."
The film is due out in limited release this Friday, December 11.
Read More

| LA Times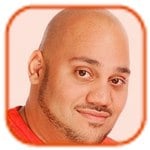 Posted by Andru Edwards Categories: Warner Bros, Action, Adaptation, Adventure, Period, Thrillers, Celeb News, Celebrity Gossip, Filmmaking, Upcoming Releases,
Robert Downey Jr. says Guy Ritchie is a "really smart bad-a*s."
The actor praised the director for his confident approach to working on Sherlock Holmes, in which the Iron Man star plays the titular fictional detective and says he always felt comfortable working with the filmmaker.
"We're in the hands of a really smart bad-a*s. The best word to describe Guy is 'confident.' Confident in a way that you can't pretend to be, because you only see it in the moment when it's crunch time."
Meanwhile, Guy says he decided to take on the project because he wanted to create an "intellectual action hero" that was radically different to his previous work. He told Britain's FHM, "I'd been offered all sorts of other big studio films over the last ten, 12 years and none of them really appealed. Mostly because I thought I couldn't do much with them. But I fancied this for all sorts of reasons. One is that I wanted to try something that's completely different from anything I've done before. Another is that it's a big studio movie and although, to a degree, it's still in my genre, it's a period piece, and it's a stylish piece. But most of all I liked the idea of an intellectual superhero. An intellectual action hero, actually."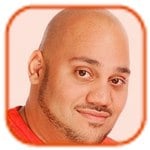 Posted by Andru Edwards Categories: Weinstein Company, Action, Adventure, Horror, Sequels, Thrillers, Celeb News, Celebrity Gossip, Rumors, Scripts, Upcoming Releases,
Quentin Tarantino's next Kill Bill movie will have a different name.
The cult director has revealed he will have to re-title the third in the martial arts action franchise because the title character Bill - who was portrayed by the late actor David Carradine - was killed off at the end of the second movie.
"It wouldn't be Kill Bill. It would be Volume Three of the story of the Bride."
The Bride, also known as Beatrice, is the female lead portrayed by Uma Thurman. The 46-year-old filmmaker was also quick to deny the third installation of the bloodied action film will be his next project:
"There's no script; there are just ideas and notes. I won't do that next, but it could very well be the thing I do after next. We're getting there. We're about one movie away. There's a lot of idle talk going on out there. At the same time, though, it's what I've been saying from the beginning. That cracks me up, because somebody asked me about it in one of my overseas trips and I said it."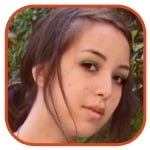 Posted by Robin Paulson Categories: Adaptation, Drama, Romance, Sequels, Thrillers, Celebrity Gossip, Filmmaking, Rumors, Upcoming Releases,
Despite Robert Pattinson wanting Gus Van Sant for the franchise's fourth film, two stars from the cast are pulling for Alice in Wonderland director Tim Burton.
So what does the eccentric director think about the gig?
Click to continue reading Tim Burton Talks Directing Breaking Dawn
Read More

| MTV

© Gear Live Media, LLC. 2007 – User-posted content, unless source is quoted, is licensed under a Creative Commons Public Domain License. Gear Live graphics, logos, designs, page headers, button icons, videos, articles, blogs, forums, scripts and other service names are the trademarks of Gear Live Inc.