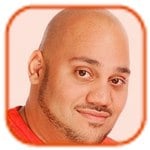 Posted by Andru Edwards Categories: Drama, Independent, Sequels, Comedy, Celeb News, Rumors, Scripts, Upcoming Releases,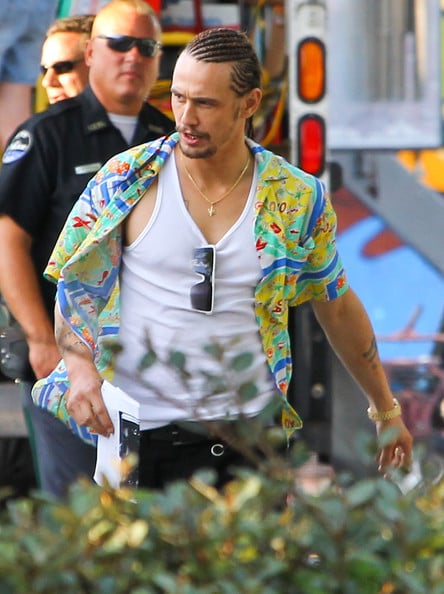 James Franco has blasted the Spring Breakers sequel.
The 36-year-old actor, who played the character Alien in the first movie alongside Selena Gomez and Vanessa Hudgens, appears in a bizarre video posted on his Instagram account today, in which he insists second film would not be a good idea.
The star, whose Instagram has become the talk of Hollywood after he started posting half naked selfies for fans, is seen eating rice cakes in bed with his eyes closed while being filmed by a mystery woman. "This is James feeling a bit sick cos he smoked too much dope in the club. His tummy is a bit sensitive," she said. He accompanied the video with the caption, "ALIEN IN REHAB! And BTW F*** that SBers 2 BS, they're doing it without HARMONY'S CONSENT. Sounds LAME AS A MUTHA! [sic]."
The star made reference to director Harmony Korine, who worked on the first movie, after reports the second film will be written by Trainspotting and Filth author, Irvine Welsh.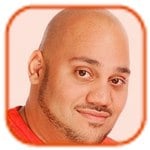 Posted by Andru Edwards Categories: Drama, Celebrity Gossip, Rumors, Scripts, Upcoming Releases,
Kanye West is writing a movie role for Kim Kardashian.
The "Bound 2" hitmaker - who has eight-month-old daughter North with the Keeping Up with the Kardashians star - is teaming up with author Bret Easton Ellis for a film based on his Yeezus album and insiders say his fiancee will "definitely" be part of the cast.
"It's going to be based on the Yeezus album. That's pretty much a narrative of Kanye's life. Kanye will not appear in the movie. Kim is definitely going to be in it. The screenplay already features her character," a source said.
However, it has not yet been decided how big a role Kim will play in the movie. "They're still working on the script, so it's unclear at this point if Kim will be a major star of the movie or making a smaller cameo but her role in the movie will be pivotal. Her role is going to be very dramatic. Far from the bubbly happy persona that she's always played," the source added.
Kanye plans to direct the movie - which will be dedicated to his late mother - and "wants to be heavily involved in all aspects of production."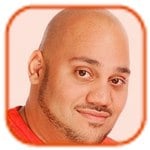 Posted by Andru Edwards Categories: Drama, Celeb News, Scripts,
Leonardo DiCaprio wants to star in a stage play.
The 39-year-old actor - who was catapulted to the spotlight in 1997's Titanic - has his sights set on performing in theaters after enjoying a film career spanning two decades, and is already looking at scripts for both classic and new productions.
"I have thought about theater on and off over they years but other things keep getting in the way. Maybe now's the time," he said.
Leonardo has been nominated for a number of awards for his work over the past year - including an Academy Award for Best Actor for his portrayal of corrupt stockbroker Jordan Belfort in The Wolf Of Wall Street - but he wants to wait until after awards season before he explores theatre work further. "I'm going to get all of this - the awards and traveling - over with and maybe, just maybe, there will be a play. I've actually been looking at a bunch plays and stuff. I would love to do it," he explained.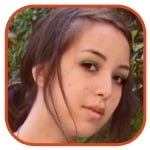 Posted by Robin Paulson Categories: Warner Bros, Action, Adaptation, Drama, Music, Musicals, Romance, Science Fiction, Sequels, Comedy, Thrillers, Awards, Casting, Celeb News, Celebrity Gossip, Scripts, Trailers, Upcoming Releases, Videos,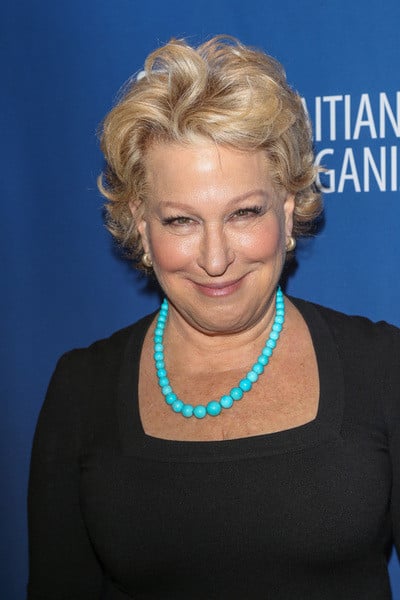 + Seth Green - whom you may recall from Robot Chicken, Family Guy, and Austin Powers - gives Larry King a compelling explanation as to why Ben Affleck is a poor choice as Batman in the upcoming Batman Vs. Superman film.
+ Bette Midler is set to appear at this Oscars this year - additionally, she'll be singing for the first time!
+ Pushing Daisies creator Bryan Fuller is in talks with Warner Bros. and Barry Sonnenfeld to adapt the short-lived (and much-loved!) ABC series into a musical for Broadway, which would star Pushing Daisies alum Kristin Chenoweth. Fuller says that he is also contemplating a film adaptation.
+ Michael Patrick King, who wrote for the Sex and the City series and directed both film adaptations, says that there's one more story to tell for Carrie, Charlotte, Miranda, and Samantha - greatly hinting at the possibility of a third film.
Click to continue reading Cinecast: Seth Green on Affleck's Batman, 'Pushing Daisies' Musical, 'SATC 3'?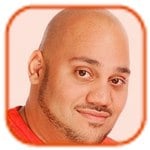 Posted by Andru Edwards Categories: Celebrity Gossip, Filmmaking, Scripts, Upcoming Releases,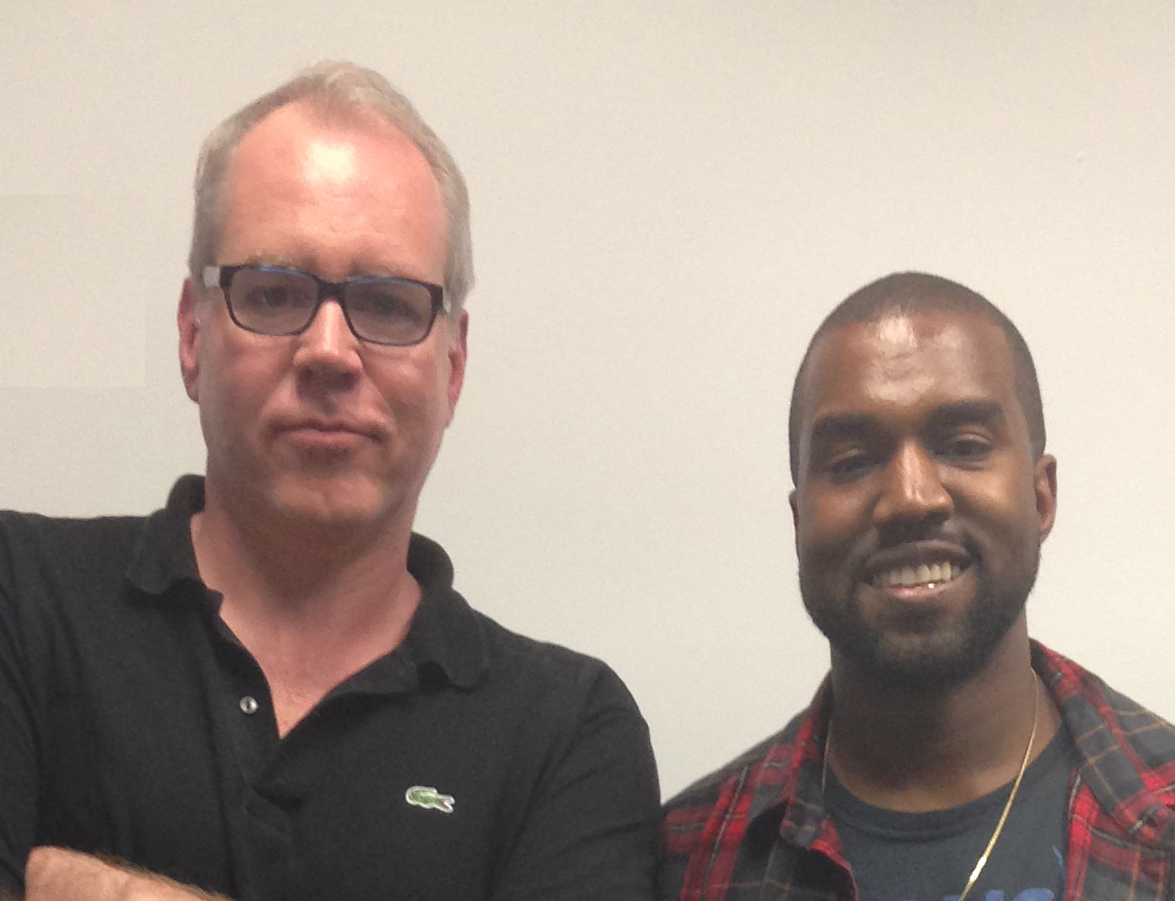 Kanye West is making a movie with Bret Easton Ellis.
The controversial author was initially reluctant to work with the "Bound 2" hitmaker, but was instantly won over when he heard the rapper's latest album Yeezus, though he is unsure when the project will go ahead. "It's in Kanye Land, and that's subject to a whole other time frame," offered Ellis on the status of the film. "He came and asked me to write the film. I didn't want to at first. Then I listened to Yeezus. It was early summer last year and I was driving in my car. He'd given me an advance copy, and I thought, regardless of whether I'm right for this project, I want to work with whoever made this. So f**k it, I said yes. And that's how it happened. That was seven or eight months ago. We'll see what happens."
Click to continue reading Kanye West Making a Movie with Bret Easton Ellis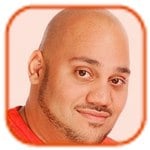 Posted by Andru Edwards Categories: Warner Bros, Drama, Sequels, Comedy, Celeb News, Scripts, Upcoming Releases,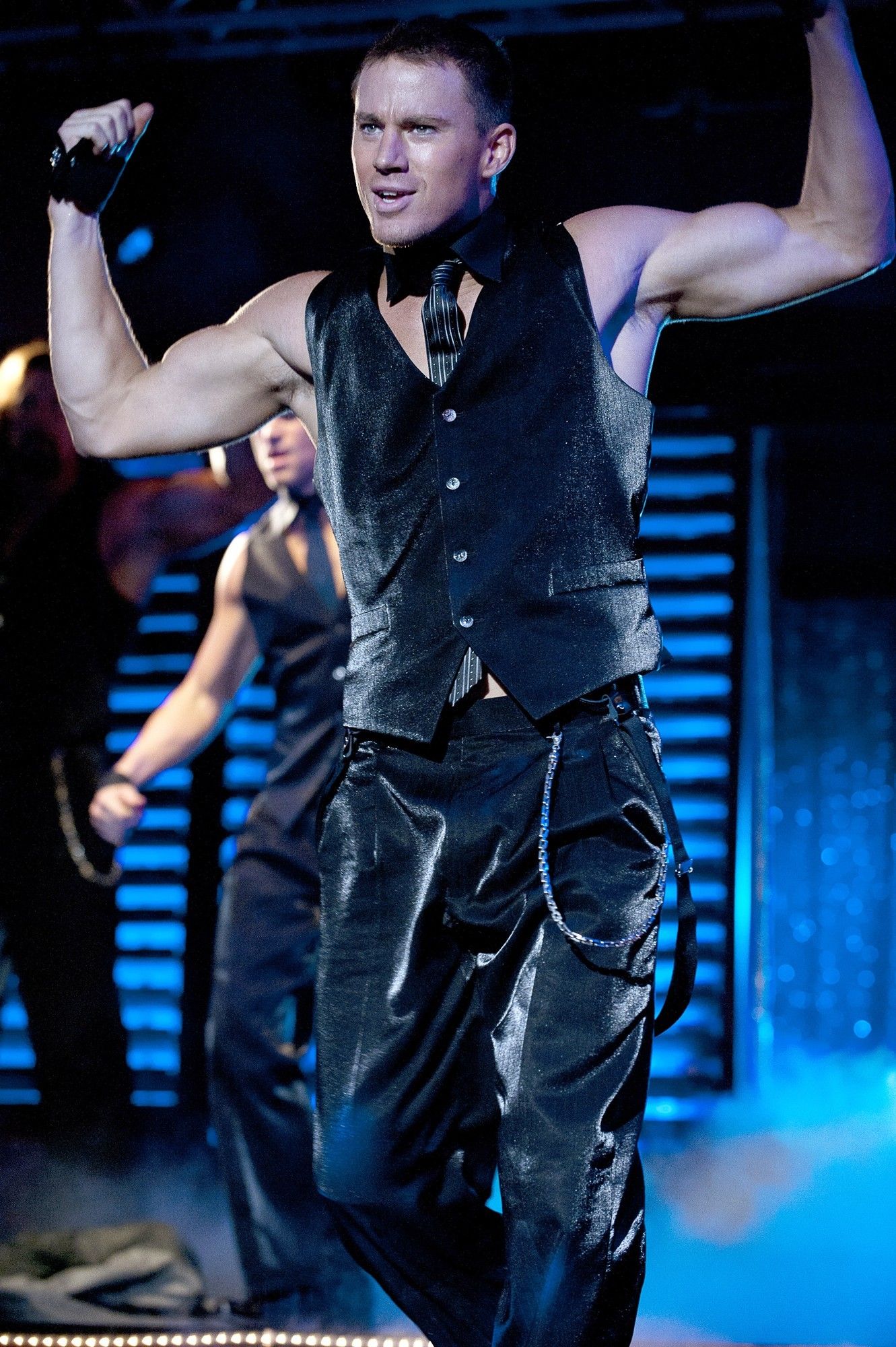 Channing Tatum has started work on Magic Mike 2.
The hunky actor announced he is working on the script for a sequel to his male stripper drama - loosely based on his own past - by posting a picture of him staring thoughtfully at a bust of his co-star from the original, Matthew McConaughey.
Referencing Matthew's character, he wrote underneath the picture. "What better way to start writing #MagicMike2 than with my old friend Dallas? #runatribe [sic]."
The first Magic Mike movie had a surprisingly dark plot, but Channing claims the sequel will be more light-hearted: "It will essentially be the movie that everyone thought the first one was going to be: crazy and fun and less slice-of-life and less drama. The first one, we had to make not so cheesy and campy; this one we are going to swing for the fences."
Channing, 33, is also considering directing as well as starring in the movie, which would make it his debut feature.
Click to continue reading Channing Tatum Writing 'Magic Mike' Sequel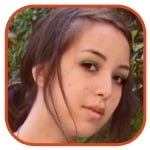 Posted by Robin Paulson Categories: Buena Vista, Columbia Pictures, Disney, Lionsgate, Sony, Action, Adaptation, Drama, Foreign, Horror, Period, Science Fiction, Sequels, Thrillers, Casting, Celebrity Gossip, Distribution, Filmmaking, New Releases, Scripts, Trailers, Upcoming Releases,
+ It's a good thing that Jennifer Lawrence's white dress from American Hustle only cost $3.99 for a yard of the fabric: costume designer Michael Wilkinson revealed that the actress got into some trouble eating Doritos while in costume. Yeah, we're not surprised, either.
+ Disney/Marvel announced that the sequel to Thor: The Dark World has been greenlit, adding that Christopher Yost (who co-wrote Thor: The Dark World) and Craig Kyle (who produced both Thor films) are set to write it.
+ Twilight alum Nikki Reed has been cast in horror film Email, which will be set in Singapore. Perhaps this latest American-take-on-Asian-horror project will serve as her springboard onto bigger projects, as it seemed to do for Naomi Watts (almost forgot that she was in The Ring, eh?).
+ Forest Whitaker will be taking a step behind the camera to direct Lionsgate's adaptation of the best-selling book The Shack.
Click to continue reading Cinecast: JLaw Worried 'American Hustle' Costumer, 'Thor 3' a Go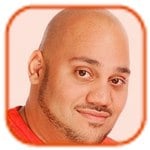 Posted by Andru Edwards Categories: Weinstein Company, Action, Adventure, Period, Celebrity Controversy, Scripts, Upcoming Releases,
Quentin Tarantino is suing Gawker for leaking his script for The Hateful Eight.
The Oscar-winning Django Unchained' director decided to pull the plug on the proposed cowboy film last week when it leaked, and is now suing the website which made it widely available on the internet.
"Gawker Media has made a business of predatory journalism, violating people's rights to make a buck ... This time they went too far. Rather than merely publishing a news story reporting that Plaintiff's screenplay may have been circulating in Hollywood without his permission, Gawker Media crossed the journalistic line by promoting itself to the public as the first source to read the entire Screenplay illegally," the lawsuit states.
The director is demanding at least $1 million for Gawkers actions. The site was not the original source of the script leak, but Quentin blames them for making it available to the public, despite having said he was planning to publish it himself.
Click to continue reading Quentin Tarantino to Sue Gawker Over Script Leak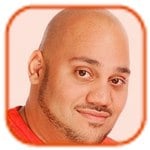 Posted by Andru Edwards Categories: Relativity, Universal, Action, Sequels, Thrillers, Celebrity Gossip, Scripts, Upcoming Releases,
Kurt Russell says the whole ending of Fast and Furious 7 is being changed in the wake of Paul Walker's death.
The film franchise's star was killed in a horrific accident on November 30 when the car Paul was traveling in careered off the road and smashed, which has led to his final film - which was incomplete at the time - being significantly altered.
"They're having to rewrite, they're having to do whatever they're having to do to deal with the situation. Listen, it's catastrophic. It's the worst thing that could happen to a movie, but it's not as bad as what happened to Paul. So everything is in perspective. He was a terrific guy. And life is full of curveballs," Kurt - who is joining the franchise playing a father figure to Vin Diesel's character - told ETonline.com.
The 62-year-old star added the fate of his own character may now change in the new ending. "Whether or not this guy dies off in the movie, we don't know, and that may have changed now significantly, too," he added.
Click to continue reading Kurt Russell: 'Fast and Furious 7' Ending Has Changed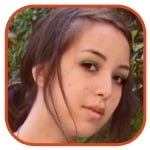 Posted by Robin Paulson Categories: Short Films, Celeb News, Celebrity Controversy, New Releases, Scripts,
Is there an end to Shia LaBeouf's plagiarism madness?
Although the Nymphomaniac star has since plagiarized others' apologies and shelled out for a skywritten apology directed towards Daniel Clowes - the comic book writer/artist whose novel Justin M. Damiano was the very obvious basis of LaBeouf's short HowardCantour.com - he has now prompted Clowes' lawyer to send him a cease and desist letter over a particular Twitter post which was copied from another of Clowes' works. The photo in question (seen above) is a storyboard he has presumably written to which he captioned, "Story board for my next short "Daniel Boring" Its like Fassbinder meets half-baked Nabokov on Gilligan's Island [sic]." The problem is that David Boring is already a graphic novel put out by Clowes (in 2000!), of which he had previously described in the same way Shia did in his caption.
Click to continue reading Shia LaBeouf Plagiarizes Daniel Clowes… Again
Read More

| Shia LaBeouf's Twitter
© Gear Live Media, LLC. 2007 – User-posted content, unless source is quoted, is licensed under a Creative Commons Public Domain License. Gear Live graphics, logos, designs, page headers, button icons, videos, articles, blogs, forums, scripts and other service names are the trademarks of Gear Live Inc.