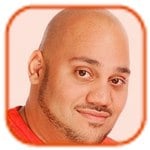 Posted by Andru Edwards Categories: 20th Century Fox, Horror, Science Fiction, Sequels, Thrillers, Celeb News, New Releases, Scripts,
Ridley Scott "really wants" to make a Prometheus sequel.
The acclaimed filmmaker enjoyed making the sci-fi blockbuster - which stars Noomi Rapace, Michael Fassbender and Charlize Theron - and wants to work on a follow-up, though he admits he has no idea what he would do to extend the story.
"I really enjoyed it so much, I really want to do the sequel, it's interesting to do a sequel because it leaves the door so open to some huge questions. I don't know how to do it but when we get to it we probably will," he said.
Writer Damon Lindelof recently admitted he and the director had to work hard to leave the movie open to a sequel, but complete enough in case a follow-up wasn't made.
"Ridley was very interested in talking about, 'What are the answers to the questions that Prometheus is posing that are not necessarily definitively spelled out in the body of Prometheus?' I said to him, 'We should be prepared for people to feel frustrated if we're going to be withholding, so we have to be very careful about what we're saving for later,' because it's not a foregone conclusion that there are going to be sequels," Lindelof said.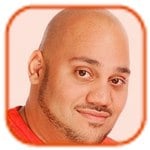 Posted by Andru Edwards Categories: Paramount, Adaptation, Horror, Thrillers, Distribution, Filmmaking, Scripts, Upcoming Releases,
Brad Pitt's World War Z is set to undergo a script rewrite and extensive reshoots even though filming has ended.
The actor - who is also one of the producers - shot the post-apocalyptic horror film in various locations around Europe last year but Prometheus screenwriter Damon Lindelof has been brought on board to fix some problems with the first cut. Lindelof is thought to be concentrating on the film's third act which reportedly needs serious restructuring.
The December 2012 release date has been pushed back to summer 2013 to allow for six to seven weeks of reshoots in September and October.
The movie is based on the 2006 novel by Max Brooks and also stars Mireille Enos, James Badge Dale, and Anthony Mackie. Marc Forster has directed the film.
The reshoots will be a blow to the studio Paramount, who had hoped to turn it into a trilogy.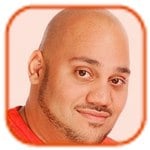 Posted by Andru Edwards Categories: 20th Century Fox, Action, Horror, Science Fiction, Thrillers, Casting, Celeb News, Filmmaking, Upcoming Releases,
Michael Fassbender found it difficult to play a computer with emotions in Prometheus.
The X-Men: First Class actor portrays a leading role in the Ridley Scott-directed movie - alongside Charlize Theron and Noomi Rapace - and admits it is hard to play an "advanced" version of a human in the movie.
"He's hyper-intelligent. His physicality is more advanced than human beings. So, people don't really embrace him. He's sort of used and abused. How does that make him feel, if robots can feel? You're essentially trying to build a computer that has a physicality to it, that can respond and understand human behavior. It's programmed to be able to incorporate itself within a human environment. I just try and explore what's happening within the scene, moment to moment," he said.
Click to continue reading Michael Fassbender's Physical Robot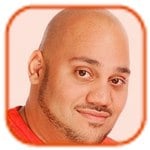 Posted by Andru Edwards Categories: Paramount, Action, Adventure, Classics, Science Fiction, Sequels, Thrillers, Filmmaking, Scripts, Technology, Upcoming Releases,
J.J. Abrams believes it will be his fault if Star Trek 2 is not a success. The director - who returns to the sci-fi franchise for the follow-up to the hugely successful 2009 film - admits the script by Damon Lindelof, Robert Orci and Alex Kurtzman is "amazing" and it is up to him to make it into a decent movie.
"It's a little early to be talking about Star Trek, but I will say that they wrote, the three writers Damon, Bob and Alex, they wrote the most amazing script and I'm thrilled to get a chance to direct it. It's totally mine to screw up, so if you don't like it, it's completely on me. Our sets are almost done, so we're going to go back and start shooting next month."
He also revealed the movie will not be shot with special 3-D cameras but instead converted in post-production. "We're shooting on film, 2-D, and then we'll do a good high-end conversion like the Harry Potter movie and all that. Luckily, with our release date now we have the months needed to do it right because if you rush it, it never looks good."
Chris Pine, Zachary Quinto and Zoe Saldana are all returning to the film, which is set for release in 2013.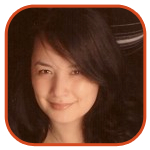 Posted by Veronica Santiago Categories: Paramount, Action, Adventure, Science Fiction, Sequels, Videos,
Sorry Trekkies. Although we were previously lead to believe that filming on the Star Trek sequel would begin early next year, that apparently is not true. According to one of the main actors, a start date has not yet been determined.
"We have a while until we're gonna do another one. It probably won't be until next year at this time," Zachary Quinto told MTV at Comic-Con. "I know there's erroneous reports that we're going back in January. Not true, as far as I know."
Click to continue reading VIDEO: Zachary Quinto Unsure of Star Trek 2 Start Date
Read More

| MTV Movies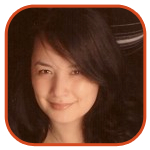 Posted by Veronica Santiago Categories: 20th Century Fox, MGM, New Line, Paramount, Sony, Warner Bros, Action, Adaptation, Adventure, Drama, Romance, Science Fiction, Sequels, Comedy, Thrillers, Casting, Filmmaking, Rumors, Upcoming Releases, Videos,
Twister: Actor Bill Paxton recently expressed interest in doing another Twister film. Question is: is anyone else interested? (Aside from the Balloon Boy family?) Bill believes 3-D technology and a history angle could bring added elements to the disaster story. "I think you'd still want to have a lot of the dark humor and all of that, with the flying cows and everything. I think you could kind of intrigue people more by getting into a little more of the lore and really understanding. I just think there's a lot more to explore there," Paxton said.
Click to continue reading Sequel News: Twister, G.I. Joe and More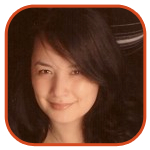 Posted by Veronica Santiago Categories: 20th Century Fox, Disney, Paramount, Action, Adventure, Drama, Family, Science Fiction, Sequels, Comedy, Casting, Rumors, Upcoming Releases,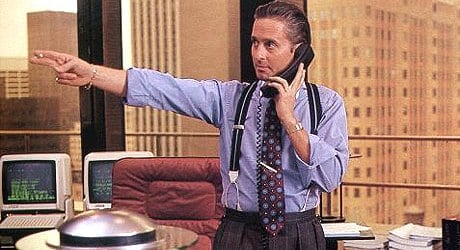 Wall Street: Michael Douglas will soon be reprising his Oscar-winning role in the classic tale of corporate greed. The actor will be reteaming with his old Wall Street director (Oliver Stone) for the sequel set twenty years later. (The original actually premiered 22 years ago.) Gordon Gekko, fresh from prison, is now facing a new economy and aiming to train a new protege. (Shia LaBeouf is currently in talks for the trainee role.) Production on Wall Street 2 may begin this summer.
Click to continue reading Sequel News: Zoolander, Wall Street, Eastern Promises and More
© Gear Live Media, LLC. 2007 – User-posted content, unless source is quoted, is licensed under a Creative Commons Public Domain License. Gear Live graphics, logos, designs, page headers, button icons, videos, articles, blogs, forums, scripts and other service names are the trademarks of Gear Live Inc.