Thursday November 20, 2008 4:31 pm
Dean Browski Picks for NFL Week 12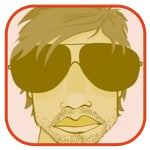 Tweet
Posted by Dean Browski Categories: Buffalo Bills, Miami Dolphins, New York Jets, Cleveland Browns, Pittsburgh Steelers, Indianapolis Colts, Jacksonville Jaguars, Oakland Raiders, New York Giants, Philadelphia Eagles, Washington Redskins, Chicago Bears, Carolina Panthers, New Orleans Saints, Tampa Bay Buccaneers, Saint Louis Rams, San Francisco 49ers,
I went 2 games over .500 and am at 54% for the year. Yes it would be nice to make faster progress, but its all about learning and its all about the accumulation of knowledge for years to come. Unless one of your bets is going to net you enough to retire, you are going to be betting again. Settle in, get comfortable and start paying attention.
Season: 85-72-3
Last Week: 9-7-0
Cincinnati Bengals @ Pittsburgh Steelers
Notes:A lot of late action on this game. Ocho Cinco was deactivated today for violating team rules, his backup Antonio Chatman is not playing and the Bengals have two offensive lineman out as well. I originally liked the Bengals, but after the injury report and 85's deactivation, I have changed my mind.
Pick: Steelers -11

Philadelphia Eagles @ Baltimore Ravens
Notes: The Eagles certainly did not look good against the Bengals last week, but the Bengals had played both the Giants and the Cowboys tough earlier this year. The Ravens meanwhile got smoked by the Giants and in my opinion have over-performed all year. The Eagles should win this game.
Pick: Eagles +1
New York Jets @ Tennessee Titans
Notes: Can the Titans go 11-0? How can you say no after they've gone 10-0 and continuously find ways to win games? So, yes, they can go 11-0, but no, I don't think they will.
Pick: Jets +6
Tampa Bay Buccaneers @ Detroit Lions
Notes: The Lions have covered spreads on the road this year, but not at home.
Pick: Buccaneers -9
Minnesota Vikings @ Jacksonville Jaguars
Notes: The Vikings have one road win this year and the Jaguars have one home win.
Pick: Jaguars -1
Buffalo Bills @ Kansas City Chiefs
Notes: The Bills have really struggled recently, and the Chiefs are just what the doctor ordered.
Pick: Bills -3
Chicago Bears @ St. Louis Rams
Notes: With the exception of the Minnesota game 4 weeks back, the Bears do not score many points. The Rams have a win at home against the Cowboys this year. 9 points is doable for the Rams today.
Pick: Rams +9
New England Patriots @ Miami Dolphins
Notes: I picked the Dolphins here, but I also bet the Pats in a parlay. These two teams are so different than what was expected of them this year . . . flip a coin.
Pick: Dolphins -1
San Francisco 49ers @ Dallas Cowboys
Notes: I can't stop thinking that the 49ers can win this game, perhaps I am being influenced by my desire to have Dallas not win more than 10 games. Even when I meditate on this game, 10.5 seems way too high.
Pick: 49ers +10.5
Houston Texans @ Cleveland Browns
Notes: Cleveland seems to be more like they were last year, while the Texans don't seem to be anything like they were last year.
Pick: Browns -3
Oakland Raiders @ Denver Broncos
Notes: The Broncos have a way of surprising people, as do the Raiders. Surprise!
Pick: Raiders +10
Carolina Panthers @ Atlanta Falcons
Notes: The Falcons are doing great things, but I will take the proven entity over the unproven.
Pick: Panthers +1
New York Giants @ Arizona Cardinals
Notes: The Giants return to the site of last year's Super Bowl win. It could be cause for a team to feel good about themselves, but this Giants team doesn't seem to fall into that trap. The Cardinals are undefeated at home however, but let us not forget the Giants have won some absurd number of road games over the past two years. This is an exciting matchup, and I will again take the proven entity of the unproven.
Pick: Giants -3.5
Washington Redskins @ Seattle Seahawks
Notes: I expect more out of the Redskins, I expect nothing out of the Seahawks.
Pick: Redskins -3.5
Indianapolis Colts @ San Diego Chargers
Notes: Peyton Manning had one of the worst games of his career last year in San Diego. I am betting it won't happen twice.
Pick: Colts +3
Green Bay Packers @ New Orleans Saints
Notes: I picked the Saints because I didn't pick the Packers.
Pick: Saints -3
© Gear Live Media, LLC. 2007 – User-posted content, unless source is quoted, is licensed under a Creative Commons Public Domain License. Gear Live graphics, logos, designs, page headers, button icons, videos, articles, blogs, forums, scripts and other service names are the trademarks of Gear Live Inc.