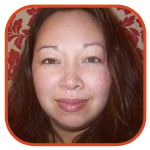 Tweet
Posted by Monica Edwards Categories: Health & Beauty, Women, Accessories,
Be sure to check out our other suggestions in our Mothers Day Gift Series!
I received my first facial a few weeks ago and then a full body massage right after, courtesy of a friend of mine, and I have to tell you, that facial was surprisingly more relaxing than a hot stone massage. While speaking to the person who was giving me my facial, she asked about my skin care regimen. I was almost embarrassed to say I have no regimen, it's just a quick wipe with some make-up remover cloths at bedtime and voila, off to bed. I'm too tired to do anymore than that, I know you are with me ladies. So when she mentioned a tool that you could use in the shower to cleanse and stimulate pores at a considerably lower price than the high tech thingy she was using, my ears perked a little.
I don't like feeling pressured into purchasing unnecessary items that I am never going to use, but she was not trying to sell a product that the spa sold, she was giving me genuine advice and dang-it that little brush felt really good on my face as it washed all the dead skin and dirt away. She told me that this Clairsonic brush system was not cheap but in the long run it pays for itself. In looking for this item online, I found one at Bliss for $195, maybe $10 or $15 more than some other sites I saw but this particular one is a limited edition pink version with part of the proceeds going to the fight against breast cancer. Now how is that for a two-in-one gift? A great gift for the busy mom since she can use this in the shower, plus the bonus of knowing she is helping a great cause by the purchase of it.
If you are looking for something a little different, how about this? If you buy a body butter, a scrub, and a shower gel, you'll save $15. Check out the Bliss coupon, and be sure to use code SAVE15.
Read More

| $15 off gifts for Mom at Bliss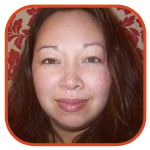 Tweet
Posted by Monica Edwards Categories: Women, Accessories, Jewelry,
Be sure to check out our other suggestions in our Mothers Day Gift Series!
Being a mother of two children, I have a hard time when it comes to buying things for myself because I am always looking for things the kids need. So I don't splurge that often-that leaves my kids and husband left to spoil me on Mother's Day. If you are looking for affordable, great gifts I have compiled a few things to give you an idea on how to wow your mother without digging into your saving account.
The first of these items are a pair of earrings from a company named Levita. They have so many unique pieces of jewelry at such rock bottom prices you can surprise your mom with more than one item. I love the leaf design that has become so popular, and these earrings are sure to make her smile. They come in Hematite shown here, or vintage gold at $10.99 a pair. There is free shipping in the U.S.& Canada on orders over $35, and all orders are processed and shipped the same day with a 30 day money back guarantee. Even better, we've here you can get 40% off Levita jewelry. Get to it, Mother's Day is just around the corner!
Read More

| Levita 40% off jewelry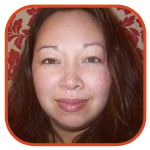 Tweet
Posted by Monica Edwards Categories: Sales, Men, Women, Accessories,
It is a well known fact that if you are from Washington State, you purchase a pair of sunglasses every year. Why? because that is the only time we see the sun long enough to dig them out of our junk drawer, or go on an endless scavenger hunt trying to track them down to find them wedged between the drivers seat and console of our cars. It is a sad fact but one we live with. So instead of spending an arm and a leg on a pair of glasses yearly, I tend to go for the cheap, off the spinner rack brands that get scratched just looking at them. But this year, I want to splurge. I found my glasses IN my console this year when the sun peeked out of the clouds for a bit and tried to ignore the myriad of scratch marks on both lenses but driving was a bit tough so right then I decided, that's it, I am going to spend more than $9.99 this year! After all, name brand glasses should last me more than one season's worth of sun right? As long as I can locate them again next year.
Searching online for a new pair, I notice that Zappos has an awesome clearance sale on name brand chic shades. There are many styles to choose from if you have a hard time finding the right frame. I am leaning towards the Jackie Ohh by Ray-Ban shown here:
Or, the St. Maarten by Michael Kors shown here:
Zappos.com offers free shipping both ways and free 365 day returns so if a frame does not suit your face, pick out another and send yours back with no hassle, it's so worth it. Here comes the sun right now, oh wait, no. Ah yes, there it is.
Read More

| Zappos Sale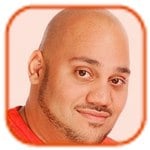 Tweet
Posted by Andru Edwards Categories: Site Features, Men, Women, Footwear, Sneakers,
@pinksage
: Adidas


A couple of days ago, we hit up the Chic Dish Twitter account and asked our followers to send in a picture of the kicks that they were wearing at that very moment. It was an experiment, and if 20 responses came in, we would have given a $20 Zappos gift certificate away randomly to one of the submitters. Unforunately, we only got 17 submissions, so no giveaway on this one—however, we are going to do this regularly, so be on the lookout, and be sure to follow Chic Dish on Twitter.
That said, we had a great time checking out the submissions, all of which you can find after the jump, along with the Twitter user who sent it in. Go take a look, and let us know what you think - any favorites?
Edit: Okay, we are getting a few questions about the roll of toilet paper in the above photo—we checked with @pinksage, and apparently, she has "the sniffles" and was too lazy, or broke (have you seen the economy lately), to do it up right and grab a box of Kleenex.
Click to continue reading Twitter Kicks: Our readers send us pics of their kicks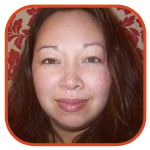 Tweet
Posted by Monica Edwards Categories: Sales, Boys, Men, Adidas, COOGI, Ecko, LRG, Nike, Rocawear, Southpole, Timberland, Outerwear, Hoodies,
If you are anything like my teenage son, you are living in your hoodie everyday. He has two that he wears throughout the week, so he doesn't have a lot of variety. Hoodies are pricey, people. He doesn't want just a plain ol' hoodie, no way. It has to have some swagger. You know what I mean. To his good fortune, Dr. Jay's is having a huge sale on hoodies for every mood or occasion. Enough hoodies to have a unique print everyday, at an affordable price! Check these styles, there is bound to be one or a few dozen you can add to your wardrobe. Now, make sure you walk around with the hood up at all times acting like you don't care—about anything…gotta represent right?
Read More

| Dr. Jays Hoodie Sale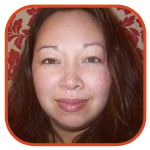 Tweet
Posted by Monica Edwards Categories: Boys, Girls, Men, Women, Accessories, Jewelry, Tops, T-Shirts,
There is a craze going on right now for all things Twilight. It seems that the Harry Potter fans have grown up and moved onto a more romantic story of forbidden love between a vampire and a mortal. Personally, I don't see anything romantic about an immortal being who sucks the blood from their victims, but to each his own. So to curb the desire to get your hands on any and all merchandise brandished by the faces of Edward and Bella, or Jacob, Hot Topic has a line of official Twilight clothing and merchandise from tee shirts to body shimmer. Go crazy Twilighters!
Read More

| Twilight Clothing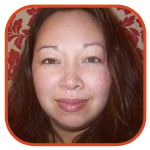 Tweet
Posted by Monica Edwards Categories: Women, Baby Phat, Dresses, Plus Size,
I would love to own one of those sexy, clingy, little black dresses that are a go to for many types of occasions, dressed up or down, but some people cannot pull off that clingy look. I am one of those women, so when I saw this dress on Baby Phat's site I fell in love with it. It has a military shirt feel on top but has enough sassy details that stand out to let you know that this was made for a woman with personality and an eye for clothing to bring out her feminine side.
I love the shiny hardware buttons and belt that sits at the waist, but my favorite part is the dainty ruffle trim at the bottom of the dress. It creates a flirty silhouette that is sure to stun. At $84 for the Belted Linen Shirt Dress, it is nothing to sneeze at, but it won't break the bank either. You deserve to look your best and this little number will make you a stand out.
Read More

| Baby Phat Belted Linen Shirt Dress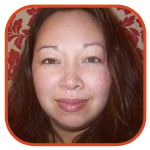 Tweet
Posted by Monica Edwards Categories: Health & Beauty,
Everyone deserves to be spoiled once in a while, and the best way I know how is to spend a relaxing day at the spa. Unfortunately with tight budgets and the high costs of spa treatments, it is not a luxury we can indulge in too often, so this product of the month from Bliss can allow you to imagine that you are spending an afternoon away from your responsibilities, especially if you can talk your significant other into massaging it onto your whole body to exfoliate all of that dead skin off of you so that you can feel rejuvenated and take on the world once again. Okay, maybe it won't do all that, but it will leave you feeling more at ease and refreshed. Your senses will be stimulated by essential oils of eucalyptus, rosemary, and lavender while hydrating your skin with algae extract and glycerin. It is a self-heating salt scrub so it will heat up as you rub it into your skin, loosening knots and bundled muscles.
Try it out, it will leave that tough, dry skin smooth and soft to the touch. It comes in a 12 oz. tub for $36, your very own spa in a tub, you will love it.
Read More

| Bliss Hot Salt Scrub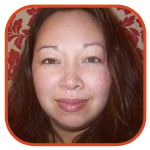 Tweet
Posted by Monica Edwards Categories: Women, Seven7, Bottoms, Jeans, Plus Size,
On the advice of my husband, I decided to order some jeans for myself from Dr. Jays, not something I would normally do because being someone of short stature and I would say a full-figured woman, it is hard, if not impossible to find a pair of jeans that fit all parts of my lower body the way they should. Either I get jeans that are a little loose in the waist and 5 inches too long, or muffin top jeans that are loose everywhere else.
I chose to order a pair of Seven7 Bootcut Jeans, a brand I don't usually wear, as I had the preconceived notion that they would only fit skinny-minis that are a size 4 or below. I don't think I have ever fit into that category, so it was to my surprise and delight when I came upon a pair that I thought might work for me. Seven7 jeans are a top-of-the-line brand so I expected the price to be 3x the price that was listed. At $41.99/pr. you can afford to get two! I went with one pair to try out the size. When I received them two days later, they looked great out of the package, with the back pockets embellished by a glossy bead looped design, not too showy, just adds a little pizazz. These jeans are low rise and boot-cut, great for me since I have a short waist and legs. Flared leg jeans on a short woman is not too flattering, so these were just perfect.
They fit true to its size, not so snug that I can't breathe but enough to show off the assets I do have, while the little bit of stretch in the jeans allow for ease of movement and ultra comfort. The only down-side is that they are about 3 inches too long so I will have to pay to get them hemmed, but at $41.99, I don't mind one bit.
Read More

| Seven7 Bootcut Jean at Dr. Jays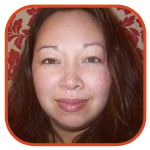 Tweet
Posted by Monica Edwards Categories: Infants, Infant Girls, Apple Bottoms, Baby Phat, Timberland, Bottoms, Jeans, Footwear, Sneakers, Outerwear, Jackets & Coats,
It seems that a lot of my female friends are pregnant; something in the water they say? So I could not resist parousing a few sites to check out the options for baby shower gifts that will allow my friends' little ones to come into this world in style. If you are anything like me, or like any other woman I suppose, you absolutely love to shop for baby clothes. It takes us back to the times of picking out the most fashionable duds and accessories available for our Barbies. I have picked out a few of these must-have's for that special baby in your life.
The Apple Bottoms Infant Light Weight Gold Jacket jacket is the cutest thing I have seen in a long time, and is just $30. Matched with the Apple Bottoms Infant Kiki Sneakers ($17), and these Baby Phat Infant Printed Belt Boot Cut Jean ($19), your baby girl will be the hippest infant in her playgroup.
If you love pink (as most little girls do,) this adorable Apple Bottoms Infant Flocked Bomber Jacketwill bring you back to when you wish you were a "pink lady." This one can be had for about $30, over 50% off the original price.
Let's finish off with a couple more pieces of cute footwear. These Timberland Nordic Freeze Crib Booties are exactly what your hip baby needs to show off their street smarts and to keep their tiny toes all warm and snug, or they also come in dark blue for that little man of yours, and best of all, they are around $10! These are at a deep discount though, so you have to move quick to acquire these cute kicks.
© Gear Live Media, LLC. 2007 – User-posted content, unless source is quoted, is licensed under a Creative Commons Public Domain License. Gear Live graphics, logos, designs, page headers, button icons, videos, articles, blogs, forums, scripts and other service names are the trademarks of Gear Live Inc.