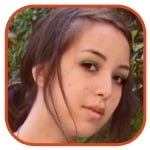 Posted by Robin Paulson Categories: Celebrities, Fashion Designers, Hairstyles, Health & Beauty, News, Sales, Boys, Girls,
+ Because apparently people are still talking about Melissa McCarthy's ELLE Coat-ergate, the funny lady opened up more about her inspiration behind choosing the outerwear piece, claiming that she wanted it to look like "the walk of shame."
+ In addition to getting ready to launch their new fragrance - which is two years in the making - the Olsen twins revealed that they're planning to open up a flagship store for The Row in Los Angeles.
+ Despite the dozens of pleas from fans urging Jay-Z to take a stand against Barney's due to the store being in hot water over racial profiling, the rapper decided to launch his first fragrance there. The fragrance's - called Gold (because, Jay-Z) - launch will coincide with the unveiling of Jay-Z's "New York Holiday" collaboration.
+ Kristin Chenoweth - not unlike Pamela Anderson a few days earlier - decided to do away with most of her hair in favor of a pixie cut.
Click to continue reading Items Du Jour: The Row in L.A., Jay-Z's Fragrance, Adam Levine at K-Mart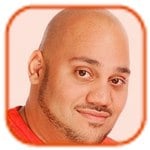 Posted by Andru Edwards Categories: Fashion Designers, News, Boys, Girls, Infants,
Diane von Furstenberg launched her collection for GapKids and BabyGap on Saturday.
The Belgium- born designer - who is best known for her iconic wrap dress - saw the Gap store in The Grove in Los Angeles decked out with a miniature petting zoo and a railway for the collection, which she said she enjoyed the "optimism" of.
"I used to say no to doing kids collections because I wanted the little girls to grow up, but this is so fun and happy and I like the optimism of it."
Click to continue reading Diane Von Furstenberg Launches GapKids Collection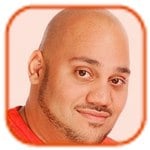 Posted by Andru Edwards Categories: Models, News, Girls,
Kate Moss is teaming up with her nine-year-old daughter to create a girls' clothing range. The supermodel and little Lila Grace are working with British high street store Debenhams on a range of "funky tweenage" designs, due for release in summer 2012.
"Lila has always loved trying on Kate's clothes and make-up, and is already really into fashion. It was mainly all her idea and Kate obviously agreed to help out as much as possible, using her contacts to land the duo a deal. Lila is adamant the range will be very traditional and English rose-esque in feel. Lila doesn't want to produce chavvy clothes. The collaboration was actually inspired by Kate's mates, Jemima French and Sadie Frost's new FrostFrench Iris and Edie capsule range of sleepwear after their daughters got involved. Kate and Lila Grace will get cracking on designs over the festive period, mulling over ideas at Kate's Cotswolds' pad," a source said.
Kate recently revealed Lila is quite "prudish" and will often tell her mother off when she doesn't take off her make-up: "I always take my make-up off, because otherwise my daughter will come in and say, 'Mummy, tut-tut'. She doesn't like it. She likes the fresh-faced, natural mummy, when I've got my hair in a bun and no make-up on. Lila is quite prudish - she'll only wear a little bit of lip gloss or something. But she is into nail art. I think Lila is beautiful - she's so innocent and has that fresh face. She's gorgeous, but obviously she is my daughter."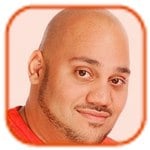 Posted by Andru Edwards Categories: Celebrities, Fashion Designers, Sales, Boys, Girls,
Gwen Stefani is teaming up with Target to create an affordable range of clothes for babies, children and young teenagers. The No Doubt singer - who already has her own fashion range L.A.M.B. - will work on the collection, entitled Harajuku Mini, with the budget store, which will be a spin-off of her successful Harajuku Lovers young contemporary apparel and accessories collection and Harajuku Lovers fragrance.
"Harajuku Mini is a dream come true. I've always wanted to do a cool children's fashion line inspired by the supercute and playful kid's clothing you find in Japan. The whole idea is about being creative, expressing your own individuality and having fun getting dressed. Target has given me the creative freedom to design kid's clothing that is different than most anything you usually see out there with great quality, attention to detail and most of all, available at amazing prices."
Click to continue reading Gwen Stefani Designing Collection For Target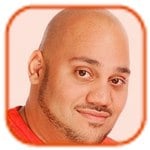 Posted by Andru Edwards Categories: Celebrities, Girls,
Katie Holmes says her four-year-old daughter Suri Cruise has a "great eye" for fashion.
The actress - whose husband Tom Cruise has previously revealed the stylish tot gives him fashion advice - says Suri knows what looks good and often takes fashion advice from the youngster.
"She'll really tell me what she thinks. Like today I'm wearing brown suede pants, and she said, 'I don't like your pants.' But then she'll say, 'You've got to wear these shoes.' Or 'That's so pretty, Mom. Wear that.' She's got a great eye."
Along with giving her famous parents fashion advice, the little girl also has very definite ideas about her own style and is vocal about where she loves to shop. "The other day we came out of a store, and she said, 'I want to go there,' pointing at another store quite a distance away. In that store was the dress that she wanted. I said, 'Wow, Suri. You're something. You picked that out from a football field away,'" she told ELLE magazine.
Katie and Tom both take a relaxed approach to dressing Suri and let her choose her own outfits because of her obvious interest in fashion.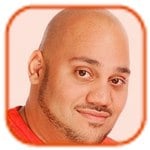 Posted by Andru Edwards Categories: Celebrities, Girls,
Willow Smith cites Billy Idol as her fashion icon.
The "Whip My Hair" hitmaker has developed a keen interest in fashion despite being only 10 years old and admitted the 1980s "White Wedding" singer's look is the one she loves to imitate.
"I love Billy Idol with the leather and all the studs and black," Willow said when asked who influences her style.
Despite her young age, Willow has already sat in the front row at Milan Fashion Week earlier this year and revealed while she doesn't know a lot about the industry, she can appreciate the designer labels:
"Milan Fashion Week was fun because I saw how the designers are all so different. Say Dolce and Gabbana, most of their designs were delicate and more fitted but compared to someone else like Ferragamo their stuff was different. Ha I don't know a lot about fashion."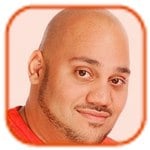 Posted by Andru Edwards Categories: Celebrities, Editorials, Fashion Designers, News, Boys, Girls,
Jennifer Lopez is set to star in a new Gucci campaign alongside her two-year-old twins. The singer-and-actress and little Max and Emme will be the faces of the Italian fashion house's new children's fashion line, with the campaign being shot in July by Mert Alas and Marcus Piggott.
According to WWD, the images feature a sun-kissed Jennifer and her children wearing Gucci clothes and accessories, including sunglasses, while playing on the beach. As part of the campaign, Gucci will make charitable donations to UNICEF and the Maribel Foundation, a charity founded by Jennifer and her sister, Lynda. Jennifer had previously said she is keen to keep her family life private as much as possible because she knows too much attention could have a bad effect.
"We're not ones to parade the kids around. Marc is really adamant about that. He's really protective. We don't want them getting used to that life. It's a weird existence. I used to be of the attitude, many years ago, that I would just live my life and not care. But at the same time, you shouldn't just throw caution to the wind, because there are consequences to that lifestyle."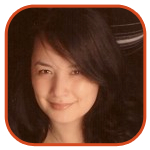 Posted by Veronica Santiago Categories: Girls, Outerwear, Hoodies, Tops, T-Shirts,
I know many of you have wanted to sing like the actors on Glee, but have you wanted to dress like them too?
If so, you're in luck. Clothes inspired by the hit FOX series hit the stories over the weekend.
The line - featuring items in the $19.99-$34.99 price range - includes t-shirts, hoodies and tops. A Cheerio-esque shirt (as seen above) can also be purchased.
Feeling the school spirit? Then check out your local Macy's—the exclusive retailer for the line.
Read More

| USA Today via Just Jared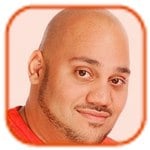 Posted by Andru Edwards Categories: Celebrities, News, Sales, Girls, Women, Accessories,
Never one to be left out of some lucrative trends, Britney Spears has created her own fashion line.
The "Piece of Me" singer has teamed up with fashion house Candie's - who she has previously modeled for - to create a limited-edition collection of apparel and accessories for the teen and tween brand, which go on sale this summer.
"At my photo shoot for the limited edition collection I designed for Candie's! I think you guys will love it!" Britney posted on her Twitter
A spokesperson for the label confirmed the Britney Candie's collection - which will be available from Kohl's stores and kohls.com - and said the pieces will reflect Britney's personal style, with prices ranging from $24 to $58. Britney will also continue to model for Candie's and will appear in her own clothes in another set of ads for her collection, which will be due in the autumn.
(FYI - You can also follow Chic Dish on Twitter.)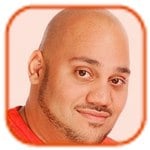 Posted by Andru Edwards Categories: Fashion Designers, News, Rumors, Boys, Girls,
Move over, Gap Kids—Gucci is set to launch a children's wear line.
The Italian fashion house's creative director, Frida Giannini, wants to branch out into kids clothes with a range available starting in June. The first line will be unveiled in Italy and then hit around 40 stores worldwide. Frida is currently in Singapore - where she announced her future plans - and was honored to have an orchid named after her, the Paravanda Frida.
"It was very touching and I loved the thought that the orchid will still be there a few hundred years from now. I have never experienced such an honor before."
The orchid, a white flower with fuchsia tips, was also the inspiration for 88 limited edition Boston bags which Frida exclusively designed for Singapore to benefit children's charity Mainly I Love Kids (MILK). The white-and-pink Paravanda Frida bags sold out within a month of their launch in February, which left Frida stunned. Speaking at the opening of the revamped Gucci flagship at the Paragon mall on Orchard Road, Frida told WWD, "I always feel surprised in a very positive way at how customers really relate to the brand."
© Gear Live Media, LLC. 2007 – User-posted content, unless source is quoted, is licensed under a Creative Commons Public Domain License. Gear Live graphics, logos, designs, page headers, button icons, videos, articles, blogs, forums, scripts and other service names are the trademarks of Gear Live Inc.