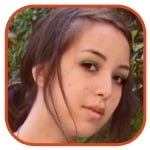 Tweet
Posted by Robin Paulson Categories: Fashion Designers, News,
And so the rumors are true: Nicolas Ghesquière is the next artistic director at Louis Vuitton.
The 42 year-old French designer will be taking over the reigns from Marc Jacobs, whose departure from the brand was in October - following the fashion house's Spring/Summer 2014 collection. Jacobs headed the brand for 16 years.
Ghesquière last served as the creative director for another major French fashion house: Balenciaga. Named the youngest creative director of the brand at the age of 25 (during the same year Jacobs took over at Louis Vuitton), Ghesquière left the brand after serving 15 years at his post over challenges with its parent company, Kering. "I began to feel as though I was sucked dry, like they wanted to steal my identity while trying to homogenize things," the French designer previously said.
Ghesquière's celebrity fans include the likes of Kristen Stewart and Jennifer Connelly.
Read More

| The Daily Beast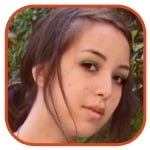 Tweet
Posted by Robin Paulson Categories: Celebrities, Fashion Designers, Hairstyles, Health & Beauty, News, Sales, Boys, Girls,
+ Because apparently people are still talking about Melissa McCarthy's ELLE Coat-ergate, the funny lady opened up more about her inspiration behind choosing the outerwear piece, claiming that she wanted it to look like "the walk of shame."
+ In addition to getting ready to launch their new fragrance - which is two years in the making - the Olsen twins revealed that they're planning to open up a flagship store for The Row in Los Angeles.
+ Despite the dozens of pleas from fans urging Jay-Z to take a stand against Barney's due to the store being in hot water over racial profiling, the rapper decided to launch his first fragrance there. The fragrance's - called Gold (because, Jay-Z) - launch will coincide with the unveiling of Jay-Z's "New York Holiday" collaboration.
+ Kristin Chenoweth - not unlike Pamela Anderson a few days earlier - decided to do away with most of her hair in favor of a pixie cut.
Click to continue reading Items Du Jour: The Row in L.A., Jay-Z's Fragrance, Adam Levine at K-Mart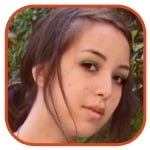 Tweet
Posted by Robin Paulson Categories: Health & Beauty, Models,
"The truth is I couldn't care less about needing a supposed 'thigh gap.' It's just another tool of manipulation that other people are trying to use to keep me from loving my body. Why would I want to starve and weaken my natural body size? I'm not saying women who have it naturally are unattractive. But I would have to change my entire frame just to achieve something that seems so trivial. I've been trying to do just the opposite: I want my thighs to be bigger and stronger. I want to run faster and swim longer. I suppose we all just want different things, but women have enough pressure as it is without the added burden of achieving a 'thigh gap.' The last thing I would want for my future daughter would be to starve herself because she thought a 'thigh gap' was necessary to be deemed attractive."
- Model Robin Lawley responds to the outcry over her lack of thigh gap in a photo of herself (seen above) she posted on Facebook.
(Make sure to check out other notable quotes.)
Read More

| Daily Beast via Jezebel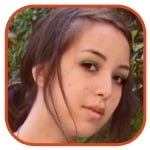 Tweet
Posted by Robin Paulson Categories: Celebrities, Hairstyles,
With Johnny Depp going blonde and now Pamela Anderson cutting off her hair, did I miss the memo about drastically changing your hair this month?
The Baywatch actress was spotted with a new pixie cut while out in Los Angeles. Paired with the minimal makeup (which I actually prefer over her typical look, pictured left), striped top, and cat eye sunglasses, she could easily double for Jean Seberg à la Breathless, non?
Tell us what you think of Anderson's new look!
Read More

| People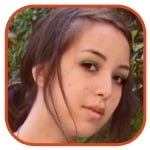 Tweet
Posted by Robin Paulson Categories: Celebrities, Health & Beauty, News,
After spending some time out of the spotlight - presumably due to her wedding to Ryan Reynolds last year - Blake Lively has emerged as the new spokesmodel for L'Oreal Paris.
The 26 year-old Gossip Girl veteran was recently unveiled as the latest face of the cosmetic giant, who released two black and white images of Lively (the second can be seen after the jump) today in celebration of the announcement.
"I grew up with the inspiration of [L'Oreal's] message, 'We're worth it.' What an important value to instill in women... That is why I'm so proud to be a L'Oreal Paris woman," the actress said in a statement. "I am thrilled and honored to join the incredible women who represent L'Oreal Paris."
Like her predecessors before her - Eva Longoria, Scarlett Johansson (who happens to be her husband's ex-wife), Jennifer Lopez and Beyonce among them - Lively is likely to star in numerous hair and makeup campaigns that are probably going to be so ubiquitous that you'll contemplate cancelling your cable and/or Hulu service.
Click to continue reading Blake Lively Is the New Face of L'Oreal
Read More

| Daily Mail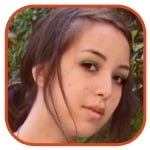 Tweet
Posted by Robin Paulson Categories: Celebrities, Fashion Designers,
Can we just take a minute to bask in the elegance and awesomesauce that is Elle Fanning's style?
The 15 year-old (I know, it's not fair, right?) showed up in this fabulous Rodarte Spring 2013 look to the Hammer Museum on Monday night, where Rodarte and Todd Cole presented their film collaborations. The sleek sheer over the skirt matched with a very feminine take on a tuxedo top make for one brilliant gown, which Elle effortlessly and goodness knows glamourously wore to the event.
Fanning's look is a breath of fresh air among tacky Halloween costumes and previous questionable fashions.
Read More

| The Cut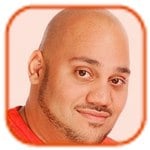 Tweet
Posted by Andru Edwards Categories: Fashion Designers, Health & Beauty, Models, News,
Naomi Campbell insists she never tried to "pin-point" Victoria Beckham as racist.
The 43-year-old supermodel launched a campaign to expose racial discrimination in the fashion industry last month and published an open letter with a list of fashion houses "accused of being guilty," with the former Spice Girls star one of those criticized for using just one non-white model in her London Fashion Week Show. However, Naomi insists she meant nothing personal against Victoria and even called her directly to discuss the problem in the industry as a whole.
"I called Victoria and I spoke to her. I don't want to pin-point anyone. It isn't a blame game. Everyone's name was on that letter because they'd done it. It could have been completely unintentional. She is one of the designers on there like anyone else."
The document - which was addressed to the governing bodies of the fashion industries in New York, London, Paris and Milan - also criticized various, labels including Calvin Klein, Donna Karan, Chanel, Armani, Gucci, Saint Laurent, Roberto Cavalli and Marc by Marc Jacobs, for not using models of color but Naomi insists she wasn't worried about upsetting her friends in the industry.
Click to continue reading Naomi Campbell: I've Got Nothing Against Victoria Beckham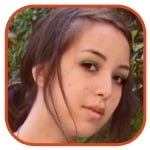 Tweet
Posted by Robin Paulson Categories: Celebrities, Health & Beauty,
"Being beautiful is not so fun when you're in a business with all men. Because it can actually get in the way. So in some ways, the outfits—these creations are because I don't want to face the reality of what people want from a female pop star. Everybody always laughs because I feel so much more comfortable with, like, a giant paper bag on my whole body and paint on my face. Sometimes I try really hard to take it all off. But inevitably what's underneath is still not a straight edge. And I don't think it ever will be."
- Lady Gaga on being a beautiful pop star and why she wears her over-the-top looks.
(Make sure to check out other notable quotes.)
Read More

| Jezebel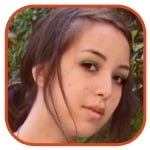 Tweet
Posted by Robin Paulson Categories: Celebrities, Hairstyles,
Though she is somewhat known for changing up her hair style quite often, Demi Lovato has never previously delved into unnatural colors - until now!
The X Factor judge appeared on The Tonight Show with Jay Leno sporting her new, blue locks. Prior to her latest punky 'do, the singer was blonde for the summer and a brunette before that in May. Of her constant hair color inconsistency, Lovato claims, "I never know what I'm going to do next."
We've seen stars like Kelly Osbourne and Katy Perry pull off their neon hair - does it work for Demi, too?
Read More

| People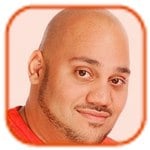 Tweet
Posted by Andru Edwards Categories: Models, News,
Naomi Campbell broke down in tears while talking about her anger management issues.
The supermodel got emotional while filming her appearance on UK TV's The Jonathan Ross Show when she talked about how anger management classes saved her life. The 43-year-old star - who has previously been arrested for throwing mobile phones at her staff - said, "I made anger management serious. Anger is an emotion. There were things I had to deal with. You have to deal with it." As she teared up, she added, "I'm crying, you made me cry!"
But host Jonathan replied, "Oh f**k off, no I didn't!"
Naomi also opened up about her previous drug use - which included being addicted to cocaine for five years - saying she realized she had to quit because it was ruining her life. "I don't want to go back. No matter what it is that you're addicted to - you can be addicted to work - all it is, is an escapism. It's escaping something, no matter what. For me, I came to my realization at 29 that I didn't like myself the way I was, and that was it. Every day is a new day - I'm no perfect human being. I'm just living and I'm just breathing," she added.
Click to continue reading Naomi Campbell Breaks Down About Anger Management
© Gear Live Media, LLC. 2007 – User-posted content, unless source is quoted, is licensed under a Creative Commons Public Domain License. Gear Live graphics, logos, designs, page headers, button icons, videos, articles, blogs, forums, scripts and other service names are the trademarks of Gear Live Inc.