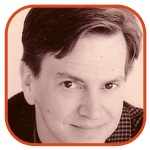 Posted by Tom Mason Categories: Editorials, Reviews, DC Comics, Independent, Marvel Comics,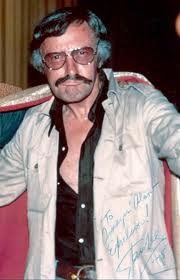 Whew! What a year! Let's see what the internets hold for the final few days!
Happy birthday to the Funky Flashman himself, Stan Lee, who turns 90. Buzzfeed has his life in pictures.
Here's what I like about the internets: finding a feature length animated film adapting a graphic novel I've never heard of. In this case, it's Alois Nebel, "a Czech feature length animation directed by Tomas Lunak and based on a trilogy of graphic novels by Jaroslav Rudis and Jaromir 99." There's a preview of it at the link.
Adam Beechen talks with Newsarama about Batman Beyond, and beyond.
My pal Richard Pachter reviews a nifty bunch of books including Happy, The Nao of Brown, Building Stories, Marbles, Fashion Beach, and more!
Click to continue reading Weekend Reading: Stan Lee, Alois Nebel, Adam Beechen and Stuntman!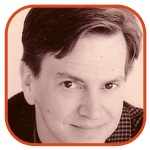 Posted by Tom Mason Categories: Editorials, DC Comics, Marvel Comics,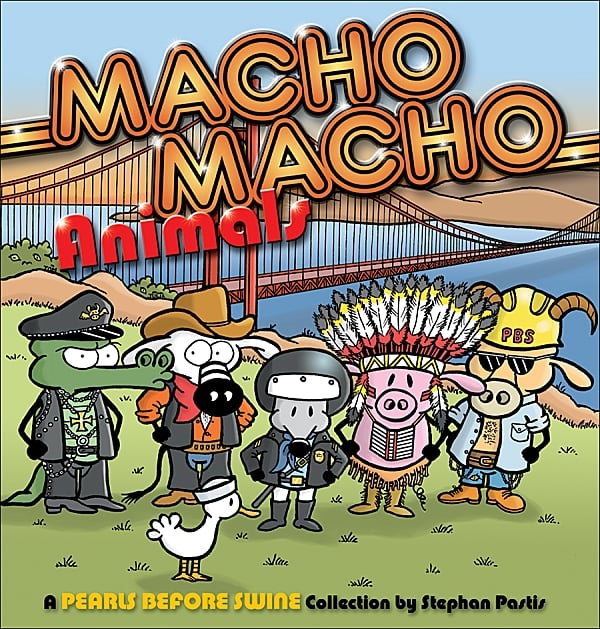 What ho, weekenders! And happy Canadian Thanksgiving to our hockeyless neighbors to the north!
Stephen Bissette's Center For Cartoon Studies in White River Junction, VT has teamed up with the esteemed site Slate (via The Slate Book Review") to launch the annual Cartoonist Studio Prize, with some real money attached for the winners. This looks like a heckuva good thing and thanks to all involved for putting it together.
Over the years, some of my favorite comics have disappeared from the newspaper as creators retired for various reasons. One of my favorites these days is Pearls Before Swine by Stephan Pastis. Here's Michael Cavna's interview with him.
Click to continue reading Weekend Reading: Stephen Bissette, Jack Kirby, Stephan Pastis & Stan Lee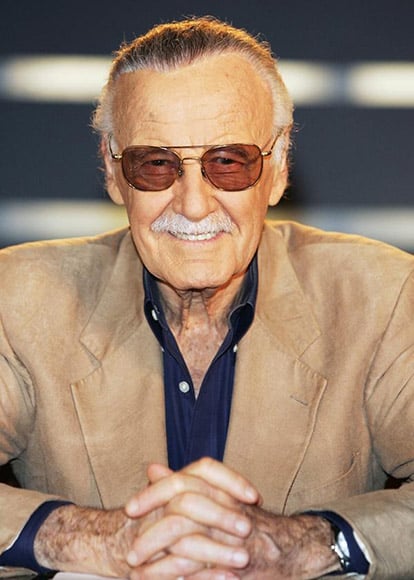 "If Stan suing Marvel 10 years ago was like Colonel Sanders suing Kentucky Fried Chicken, confronting Stan in 2012 about the injustice done to Jack Kirby by Marvel would be like grilling Mr. Peanut about the business practices of Kraft Foods."
- Alex Pappademas, writing about "The Inquisition of Mr. Marvel: On The (Surprisingly Complicated) Legacy Of Stan Lee"
Be sure to check out our other notable quotes!
[Artwork: Stan Lee]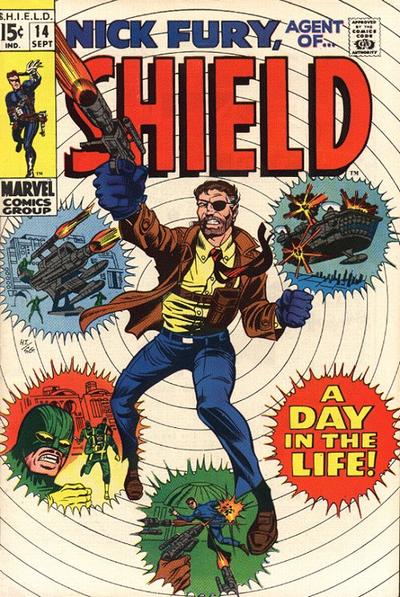 Joss Whedon has announced some of the SHIELD agents that will be appearing in his adaptation of Marvel's favorite spy comic (created by Stan Lee and Jack Kirby).
Kimberly Roots at TV Line has the rundown and it includes: Agent Grant Ward, Agent Althea Rice, Agent Leo Fitz and Agent Jemma Simmons, along with a female character called Skye who's described as "fun, smart, caring and confident" which makes her a TW, Total Whedon.
But now that some of the characters have been made public, there's only one thing left to do: make up your own deadpool.
Which male character will die in the first season, and will it happen in the first episode, or will the sacrifice be made later, like, say, the season-ending cliffhanger?
Your move, Whedon fans. I've already made my chart.
[Artwork: Nick Fury]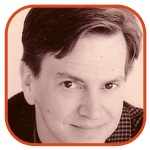 Posted by Tom Mason Categories: Editorials, Movies, Reviews, Marvel Comics,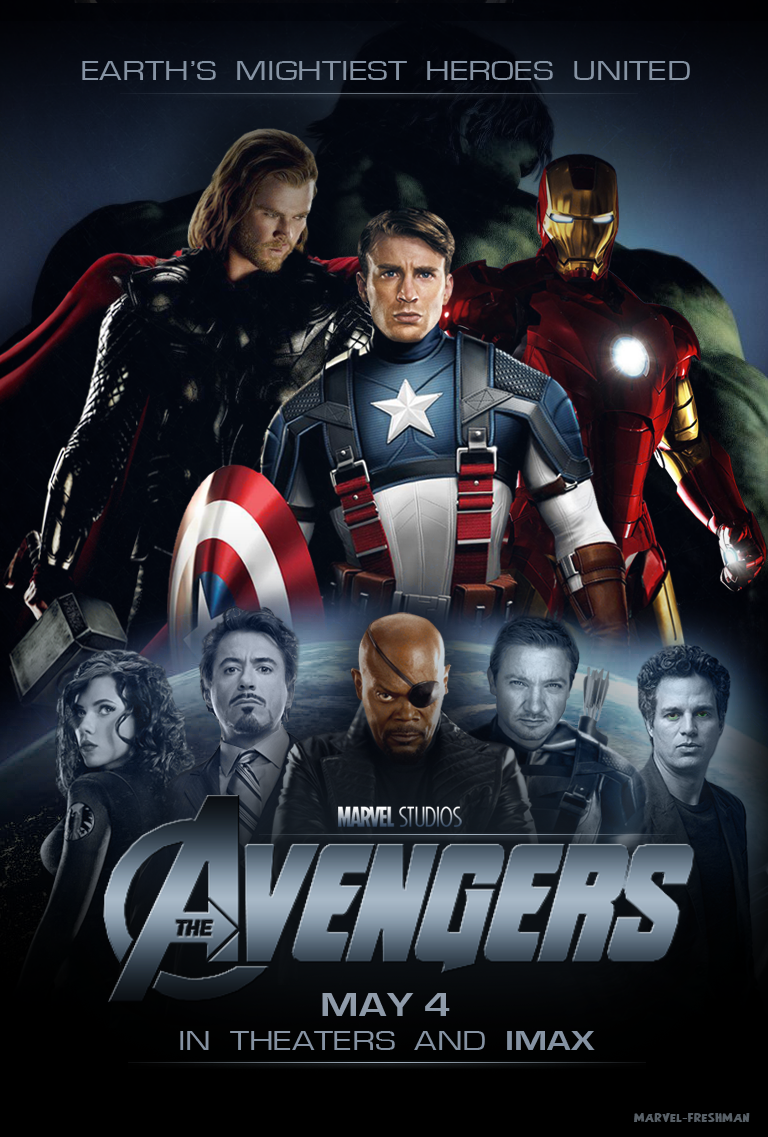 Yeah, my bad. I finally got around to seeing The Avengers on the big screen with my old pal Dave Olbrich (he was seeing it for the third time).
I'll echo what is probably the view of 99% of the super-hero movie audience: (1) I loved it and (2) where was this movie when I was 13?
Afterwards, I had a few thoughts.
I was surprised by the sudden death of what I thought was a fairly major character in the continuity. I know Joss Whedon always likes to kill off someone in his movies – I'm sure the first draft of Toy Story had a sacrifice from Mr. Potato Head – so I should've been better prepared. But I wasn't. Sad to lose the character and sadder that the actor has lost a pretty good gig.
Tom Hiddleston was riveting as Loki, an excellent performance capturing the character's grandiose plans and his petty humanness. Here's hoping he gets as good a role in subsequent years and doesn't end up playing a Russian mobster on Person of Interest, or the put-upon dad in some lame sitcom.
This is my favorite Scarlett Johansson movie. And yes, I've seen more than one. Including that one. And that one too.
Click to continue reading The Avengers: I Finally Catch Up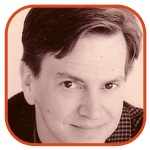 Posted by Tom Mason Categories: Editorials, Interviews, Movies, Independent, Marvel Comics,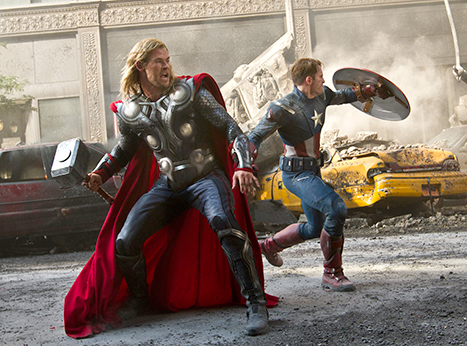 Now, how many times have you already seen The Avengers? Doesn't it just kick movie butt? And what movie do you think we'll be talking about all summer? Avengers or The Dark Knight Rises?
Avengers Assemble...in line! Former Malibu Comics publisher and co-founder Dave Olbrich (now a manager at Space Goat Productions) and for Malibu Comics Editor-In-Chief Chris Ulm (now the head guy at Appy Entertainment), show up at the :20 mark in this report from AMC theaters in southern California.
Longbox Graveyard goes Marathoning and Assembling for Avengers and other Marvel-based movies. "Five of my favorite superhero movies, in a day-long sitting, followed by a midnight debut of The Avengers! Seventeen hours in a movie theater, ninety minutes in the car each way getting there, a day off work to do it and another day off to recover. Great for a twelve-year-old, not-so-great if you're half a century old. So I found a couple twelve-year-olds and went anyway."
Click to continue reading Weekend Reading: The Avengers, Stan Lee, Jack Kirby and Dave Berg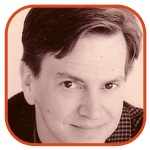 Posted by Tom Mason Categories: Editorials, Reviews, Independent,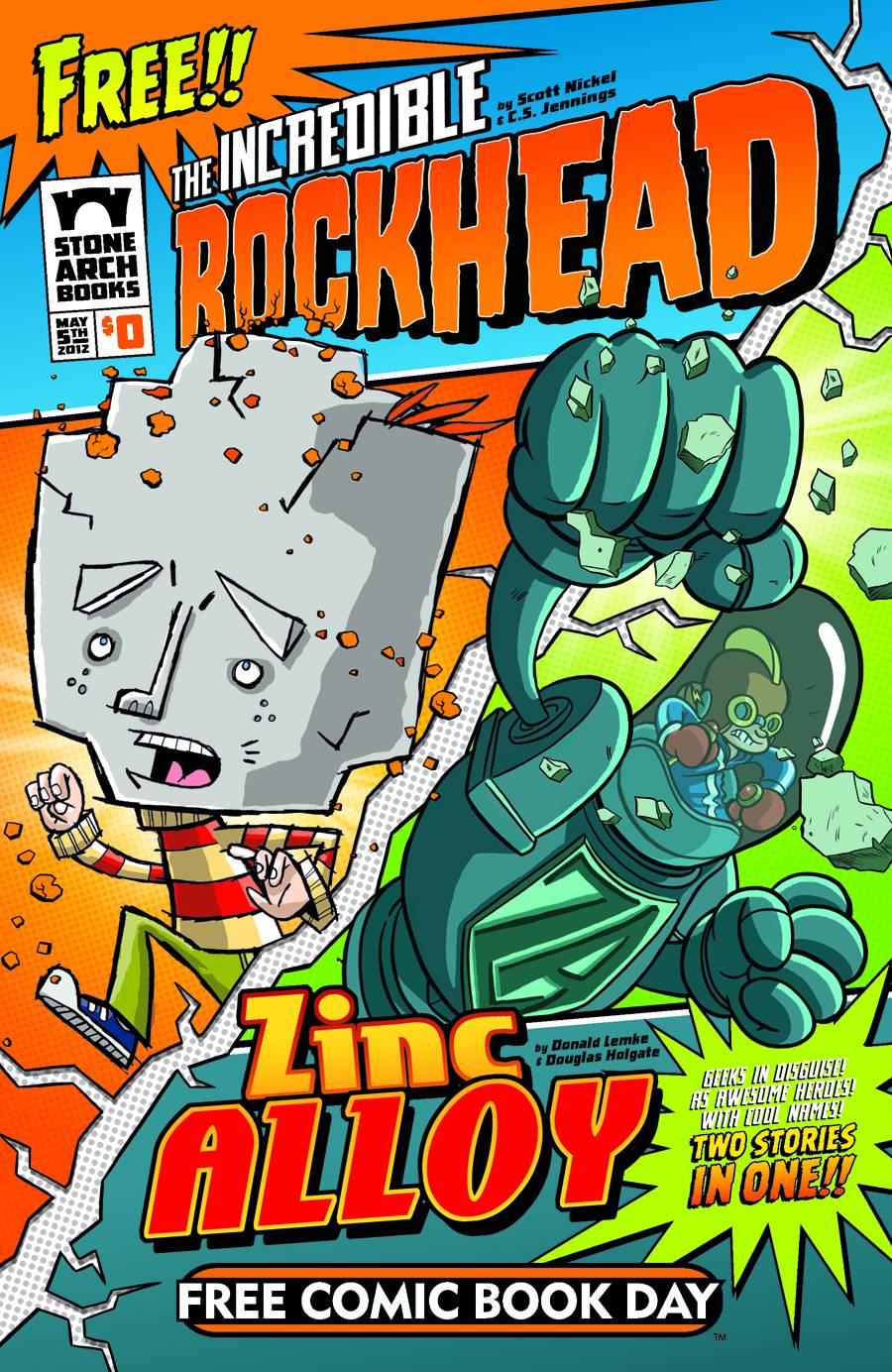 Hey kids, free comics!
One of my favorite things is Free Comic Book Day, because, you know, "free" and "comics" are the peanut butter and chocolate of the Direct Market. It's the first Saturday of May, and this year that means May 5. Out of all the ones that are being released, I've put together a shortlist of the ones I want most.
Kaboom! is the kid-friendly imprint of Boom! Studios and their Peanuts/Adventure Time Flipbook looks like fun. The Peanuts comics are clearly crafted with care and affection for the original material, and Adventure Time is just as nutty as the animated series.
Atomic Robo from Red 5 is one of my favorite comics and why it's not talked about in the same group as Hellboy and The Walking Dead is beyond me. It's one of the best comics around - terrific characters, excellent writing and art, beautiful coloring. I grab the latest ones each year at San Diego, and whatever pops up on FCBD. If you see a copy, grab it. Highly recommended.
Click to continue reading Free Comic Book Day 2012
Read More

| Free Comic Book Day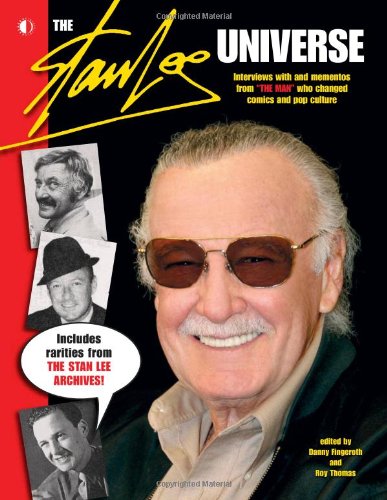 Writer and editor Danny Fingeroth will be appearing at Comics Dungeon in Seattle, WA on January 5th.
Here are the Facts on Fingeroth: "Danny is well known for his extensive editorial runs at Marvel Comics, overseeing titles such as Spider-Man, Marvel Team-Up, and more.
"His writing credits include Darkhawk, Dazzler, The Deadly Foes of Spider-Man, and numerous issues of The Avengers, Iron Man, Daredevil, and more!
"Fingeroth is also the creator of Write Now! Magazine for TwoMorrows Publishing and is also well known for his books Superman On The Couch: What Superheroes Really Tell Us About Ourselves and Society as well as Disguised As Clark Kent: Jews, Comics, and the Creation of the Superhero."
Click to continue reading Danny Fingeroth in Seattle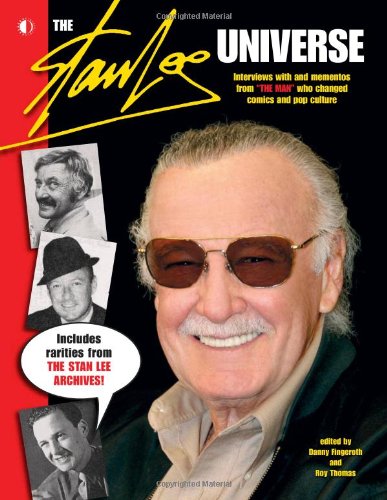 It's Stan Lee's birthday this week. He turns 89 and he seems busier now than he was at 49 1/2.
My only Stan Lee story is from the one time that I met him. It was social. It was political. It was dinner.
That's right. This wasn't some convention fly-by "how are you?" We actually had dinner together. Though he would certainly not remember it as I was but one of many dining companions that evening.
Back in 1994, Marvel Comics had just purchased Malibu Comics out from under a stunned DC Comics and a quick "executive back-slapping" dinner was organized at Chinois in Santa Monica.
Chinois is one of those places that you don't really go to unless you're on a really terrific date or someone else is picking up the tab. In this case, someone else was picking up the tab.
All the Marvel higher-ups of the day, like Terry Stewart, were there and so was the Malibu gang – Scott Rosenberg, Dave Olbrich, me and Chris Ulm. As we were ushered to our table, I found myself standing next to a very jovial Stan.
Click to continue reading Happy Birthday, Stan Lee!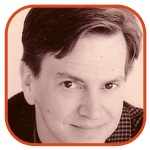 Posted by Tom Mason Categories: Collecting, Conventions, Editorials, Movies, Television, DC Comics, Image Comics,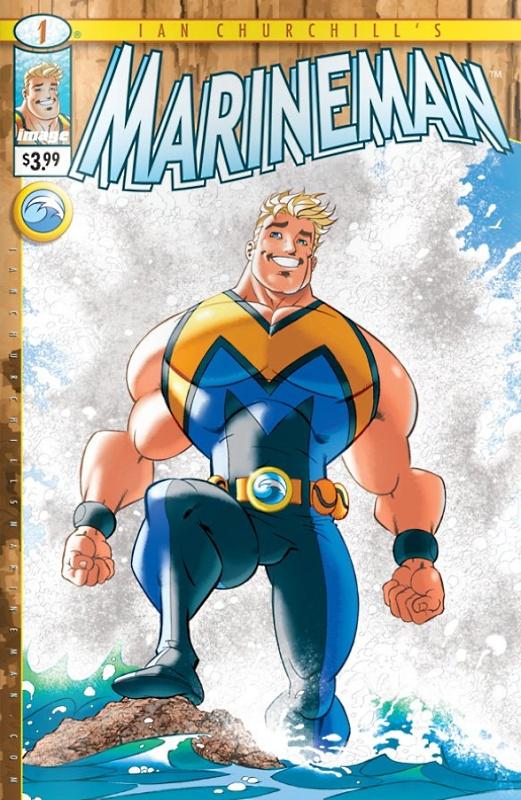 So I'm back from the latest Comic Con extravaganza in San Diego. Unlike other folks that gather up news and special announcements, I gather up a few odds and ends.
Here's my Comic Con report for 2011 (Spoiler Alert: names will be dropped):
Planet of the Apes – When Boom!'s marketing director Chip Mosher asks, I answer! I was on the Boom! Planet of the Apes panel as a guest and had a great time with the engaged crowd. Editor Ian Brill, writer Daryl Gregory and myself talked about the movies, the comics, the creators and time travel. Life is rarely that good.
Aaron Lopresti – Dinner with the artist on the upcoming Justice League International series from DC. We spent it art-spotting with licensed merchandise. Pal Dave Olbrich bought along a 1970s-era Master of Kung Fu drinking glass and it was decided that it was a Gil Kane figure with a face reworked by Romita, Sr.
Marineman – I had a great chat with Ian Churchill, creator of Marineman, the Image Comics title that's also an Eisner-winner. I plopped down $15 for the collected 6 issues. I'm halfway through and it's money well-spent.
Portfolio Review – Dropped in on Space Goat's Dave Olbrich (him again) as he flipped through portfolios offering advance and gentle criticism. Lots of talented folks this year.
Click to continue reading Comic Con International 2011: My Con Report
© Gear Live Media, LLC. 2007 – User-posted content, unless source is quoted, is licensed under a Creative Commons Public Domain License. Gear Live graphics, logos, designs, page headers, button icons, videos, articles, blogs, forums, scripts and other service names are the trademarks of Gear Live Inc.