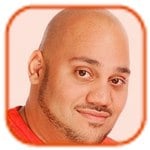 Posted by Andru Edwards Categories: DC Comics, Marvel Comics,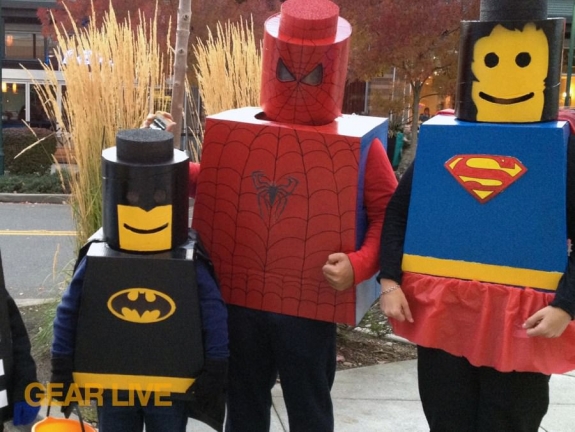 Over on our sister site Gear Live, we've got an article up that breaks down the steps required for your to build your very own LEGO Superhero Halloween costume. Since it's obviously comic book-related (just look at those Batman, Spider-Man, and Supergirl costumes up there!), we wanted to be sure and share it with our Comix411 readers as well. Anyone have any other cool and unique comic book costumes to share? Hit us in the comments!
Read More

| How to make a LEGO Superhero Halloween costume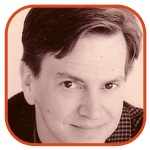 Posted by Tom Mason Categories: Editorials, Movies, Marvel Comics,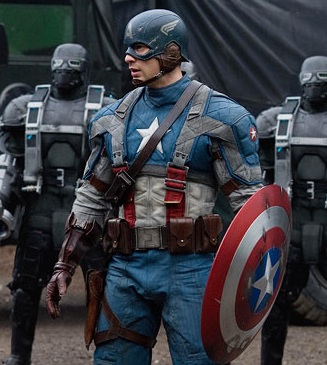 And so it begins!
Marvel Comics, the Marvel Comics in White Plains, NY that works out of the Disney Publishing offices, is looking for a Designer to join the Disney Consumer Products team, in the Disney Publishing Worldwide division.
You'll need 3+ years of book design experience with the usual get-along and problem-solving skills.
And here's what you'll be working on:
Marvel Origins (Evergreen) Design work of future picture books, readers, an 8x8s, including increasing pub plans of titles based on origins original art work.
Marvel (Movie-Tie-ins) Design work of increasing pub plans for future releases: Captain America, Avengers, and Spider-Man.
Click to continue reading Comic Book Jobs: Marvel Comics (White Plains)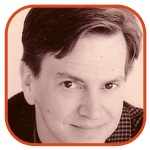 Posted by Tom Mason Categories: Editorials, Movies, Reviews, Television, DC Comics, IDW Publishing, Marvel Comics,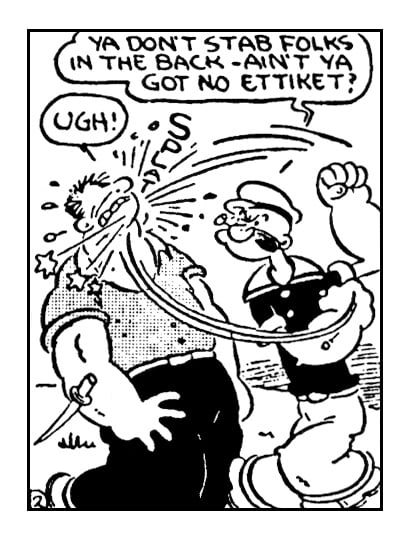 I was saddened to hear about the recent death of comics historian Bill Blackbeard. Tom Spurgeon had recently written about him and how he deserved a spot in the Eisner's Hall of Fame this year. That prompted me to (1) agree immediately with Tom and then (2) write about my own dealings with Mr. Blackbeard.
I didn't know that by then he had already passed. Tom has the best obituary, if such things can be defined by that term.
Fantagraphics' Gary Groth shares some personal memories plus tributes from others.
Sparkplug has an interview with him from a while ago that's first rate.
What a heartbreaker. The guy literally and single-handedly saved newspaper comics from the shredder of history.
Let's see what else is out there:
Click to continue reading Weekend Reading: Blackbeard, Superman, Toth & Guindon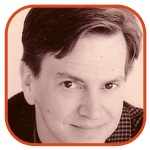 Posted by Tom Mason Categories: Conventions, Image Comics, Independent, Marvel Comics,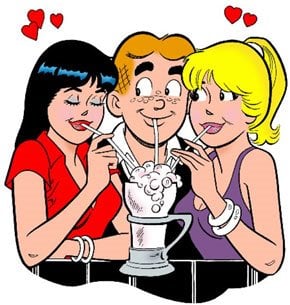 If you took the time to read through the nearly 250,000 documents released this week via Wikileaks, you'd find a comic book connection in several of them. We at Comix 411 have nothing but free time and did the heavy lifting for you. Here are the comic book-related highlights from the document dump:

When visiting with US President Barack Obama, the CIA codename for Canadian Prime Minister Stephen Harper is "Bucky."

Interrogators at Guantanamo routinely asked prisoners to choose: Betty or Veronica?
Supreme Leader of North Korea Kim Jong Il sometimes dresses up as Wildcat before he tours a factory. In other news, North Korea still has factories.
Click to continue reading Wikileaks: Comic Book Secrets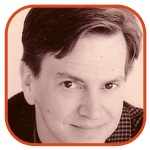 Posted by Tom Mason Categories: Editorials, Movies, Television, DC Comics,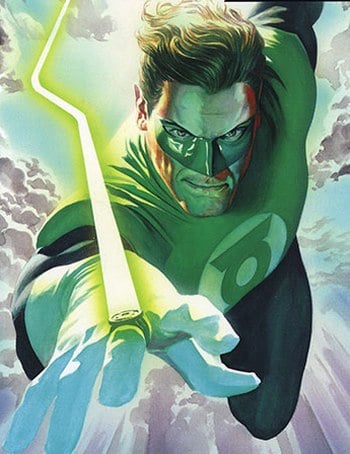 I spent Thanksgiving outside the US this year so I'm stuffed with stir-fried shrimp and chocolate ice cream, which made for an excellent breakfast of leftovers, because that's just how I roll.

If you're out and about shopping now for the holidays, here's the best Holiday Shopping Gift Guide you're ever going to need for the 2010 credit card season, courtesy of Tom Spurgeon at The Comics Reporter.

Let's see what else is going on:

Green Lantern: If you've been in awe of the new Ryan Reynolds trailer for Green Lantern, there's at least one person with an alternate view worth reading: Ricky Sprague at Project Child Murdering Robot. "The Green Lantern Corps is their 'muscle,' enforcing their rules of righteousness. They take creatures from various parts of the universe and have them fight 'evil.' There are lots of different GLs, made up of different species from different planets. You can see where this is starting to get lame."
Click to continue reading Weekend Reading: Green Lantern, Joss Whedon, Jack Kirby And James Bond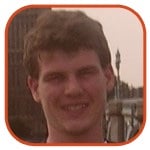 Posted by Todd Matthy Categories: Editorials,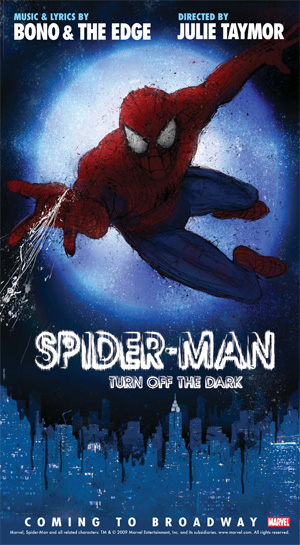 I don't believe it but Marvel.com confirmed, Spider-Man's Broadway release date will be Thursday, February 18, 2010 at Broadway's Hilton Theatre, with previews starting in January. The play's title is "Spider-Man: Turn off the Dark" with music by Bono and the Edge and Julie Taymor directing.
The story will be "teenager Peter Parker, whose unremarkable life is turned upside-down—literally—when he's bitten by a genetically altered spider and wakes up the next morning clinging to his bedroom ceiling. This bullied science-geek—suddenly endowed with astonishing powers—soon learns, however, that with great power comes great responsibility as villains test not only his physical strength but also his strength of character. Spider-Man's battles will hurtle the audience through an origin story both recognizable and unexpected—yielding new characters as well as familiar faces—until a final surprising confrontation casts a startling new light on this hero's journey."
Evan Rachel Wood will portray Mary Jane Watson but no other cast members have been announced. Go to Marvel.com and SpidermanOnBroadway.com for more information and ticket sales.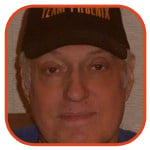 Posted by Joel Rosenberg Categories: Editorials,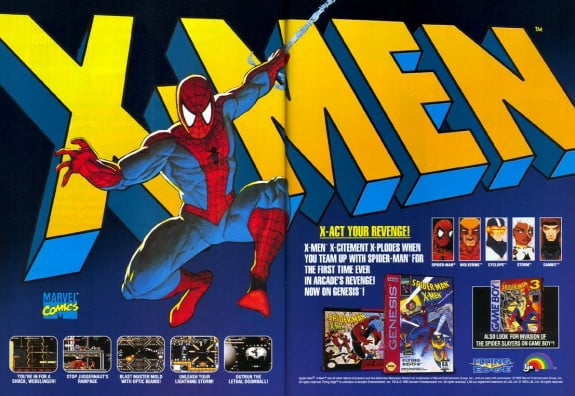 I have the greatest screw up of 2009 by far. X-Men Manifest Destiny 5 is not X-Men Manifest Destiny 5. It is really X-Men Spiderman 3. They either printed the wrong cover or the wrong book. Stay tuned.
Does anyone else have the slightest idea what is going in X-men Noir. Who are the good guys? Who are the bad guys? I am so confused.
Batman 684 is a good continuation of the story line if only I could figure out what story line it is the continuation of? And remember, boys and girls, never end a sentence with a prepostion.
I have been told I am the biggest perv on the website. If that's true, what do you have to say about Ultimate Hulk Annual? Hulk and Zarda? Remember that every woman the Hulk has sex with seems to die - Betty, Jarella and what's her name from Planet Hulk.
If Katherine Heigl can have sex with dead Denny on Grey's Anatomy, why can't Hank Pym have sex with dead Janet in Avenger's Initiative?
Sub-Mariner is a beautifully drawn book, but on which planet is the story set? Is it in any continuity? In fact is there any story here?
After January 20th can we still refer to Black Adam, Black Panther, and Black Lightning? I mean we do have Dark Avengers coming.
The freebie Marvel is giving away on War of The Kings is a pretty good recap of everything that has led us to where we are. I wonder if we will ever have a War of the Queens? I am collecting jokes now in case it ever happens.
© Gear Live Media, LLC. 2007 – User-posted content, unless source is quoted, is licensed under a Creative Commons Public Domain License. Gear Live graphics, logos, designs, page headers, button icons, videos, articles, blogs, forums, scripts and other service names are the trademarks of Gear Live Inc.