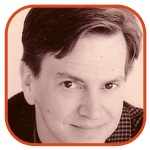 Posted by Tom Mason Categories: Editorials, DC Comics, Image Comics, Marvel Comics, TokyoPop,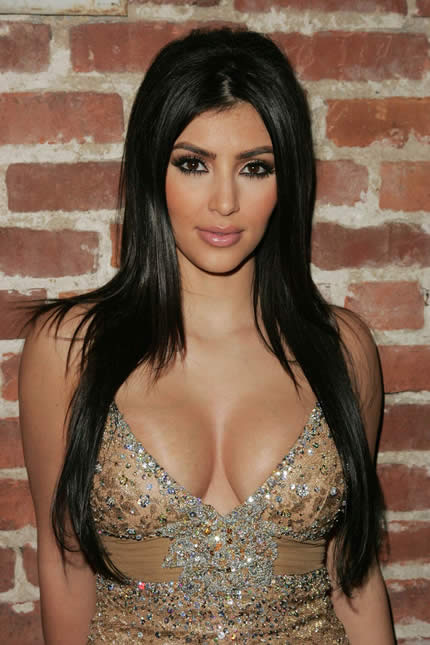 It's April 1, and I think we all know what that means:
Because of the declining sales of single issue comics, "Floppies" will now be referred to as "Limpies."
Boom! Studios has announced another new title for Kaboom! their kids imprint: The Kardashikins, the wacky adventures of Kim, Kourtney and Khloe when they were children.
Based on its recent cutbacks, cancellations and layoffs, L.A.'s largest manga publisher will change its name to Tokyoplop.
Marvel is so concerned about piracy that for the new Thor movie, they've banned The Recorder from the premiere.
To take advantage of product placement in the new Captain America movie, the Red Skull will be called Red Bull.
Image Comics has announced a spin-off to last year's Officer Downe: Officer Downe Syndrome.
Click to continue reading April Fools: Boom!, DC, Marvel and Captain America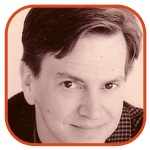 Posted by Tom Mason Categories: Editorials, Movies, Reviews, Independent, Marvel Comics,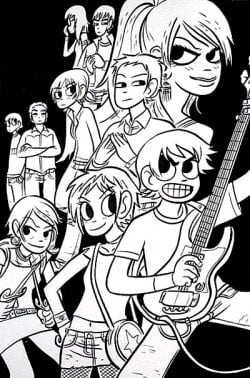 I can't believe the Spider-Man musical will hit Broadway on December 21. Are there really enough little old ladies who want to take the bus in from Long Island on a Wednesday afternoon to see an all-singing, all-dancing super-hero? That's quite a bit different from Starlight Express and Cats, right? My prediction: It'll close before the Tonys are announced, but then a touring version will criss-cross America for years with Jake Lloyd, Mischa Barton, Gabe Kaplan and Angela Lansbury in key roles.
Now let's see what else is going on:
Scott Pilgrim I: Over at John Scalzi's Whatever, guest blogger John Anderson bows down before the triumph that is Scott Pilgrim Vs. The World.
Scott Pilgrim II: The Early Word takes a look at how a comic book movie adaptation might help sales of said comic and then delivers a slap to the way DC Comics handles itself. "However, those intrigued by the Green Lantern movie are unlikely to be engaged by the continuity-heavy, you-must-buy-every-single-collection tale like Blackest Night. The folks buying Blackest Night? They are already Green Lantern comics fans."
Click to continue reading Weekend Reading: Breyfogle, Ellis, Craven, and Spider-Man Sings!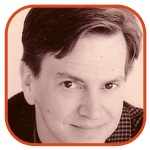 Posted by Tom Mason Categories: Conventions, Editorials, Movies,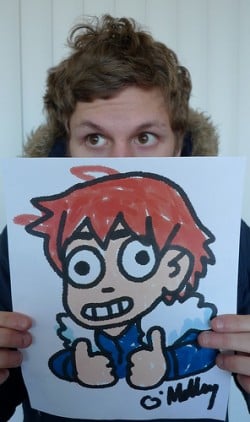 Comic Con International is literally just around the corner and no one's got time for long-winded intros. Let's get right to it:
Scott Pilgrim: Adam Sternbergh writes about Michael Cera, Scott Pilgrim Vs. The World and ties it all in to his fancrush on Alpha Flight. Yes, you read that right. It all takes place in The Walrus, the Canadian magazine of, oh yeah, you read that right, too. Canada has a magazine.
Captain Action: He's not a "doll," he's an "action figure," and he's back in action courtesy of Beau Smith and Eduardo Baretto in the upcoming Captain Action Winter Special from Moonstone. Beau talks about the issue with First Comics News.
Dick Tracy: The plainclothes detective's self-titled comic strip may soon go the way of Little Orphan Annie, but at least there's a website devoted to his work. And it's packed with goodies for Tracy fans to enjoy, including some never-before-published material by Max Allan Collins and Joe Staton. Click fast because the site is referred to as a "limited time tribute website."
Click to continue reading Weekend Reading: Scott Pilgrim, Captain Action, Dick Tracy and Mel Gibson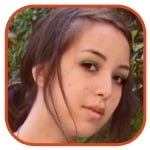 Posted by Robin Paulson Categories: Conventions, Image Comics,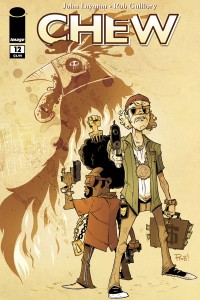 The congratulations keep coming for Chew writer John Layman and artist Rob Guillory!
Following in the footsteps of the Image comic's first trade paperback, Taster's Choice, the second volume, International Flavor landed on the New York Times Best Sellers List this week. Considering that the Scott Pilgrim movie buzz has sent fans flocking to comic book stores and blockading much of the list, this is quite an accomplishment.
The series follows Tony Chu, an FDA agent who receives psychic sensations from anything he consumes (coined a "cibopath"), on his adventures in a reality where eating chickens is illegal.
Layman and Guillory are scheduled to be at San Diego Comic Con, selling the hardcover Chew Omnivore Edition (set for wide release on August 11) as well as a special convention variant cover for Chew #12 (in stores next week, on July 14). Make sure you get there quick—I have a hard time believing that a cover titled "The Radioactive Mona Lisa Chicken Cover" will take long to sell out.
Read More

| NY Times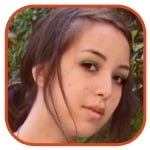 Posted by Robin Paulson Categories: Movies, Independent,
If you were someone (like myself) who had better things to do than watch the MTV Movie Awards pre-show last night, you unfortunately missed out on a first look at a fight scene from Scott Pilgrim vs. The World. Well, you're in luck—catch the clip above, which director Edgar Wright introduces himself.
In the scene, Scott Pilgrim (Michael Cera) dukes it out with Ramona's (Elizabeth Mary Winstead) second ex-boyfriend, skateboarder-turned-A-lister Lucas Lee (Chris Evans). Can Pilgrim defeat Lee and his stunt men? Find out when the film hits theaters August 13!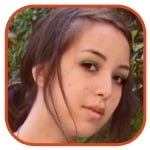 Posted by Robin Paulson Categories: Movies, Reviews, Independent,
Memorial Day 2010 has been good to fans of Bryan Lee O'Malley's Scott Pilgrim comic: out now is a second trailer for the film adaptation, directed by Shaun of the Dead's Edgar Wright and starring Michael Cera as the eponymous character.
In this trailer, viewers get a better look at Jason Schwartzman's character, who is the seventh, final boyfriend Pilgrim must defeat to get with Ramona. I love Wright and his editing, but I'm not particularly convinced that the soft-spoken Cera portrays Pilgrim too well. He looks a little too silly in the action scenes…
On a different note, where's Knives?!
Read More

| Comic Book Resources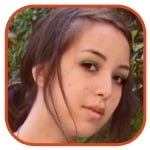 Posted by Robin Paulson Categories: Movies,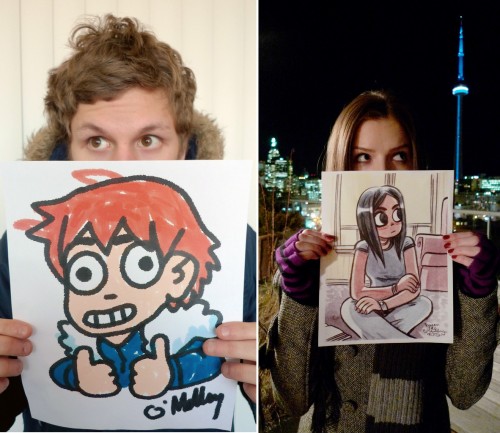 "You should start emotionally preparing yourself now. It's so good, people are not going to know what hit them. I have a small role in so I'm allowed to gush. It's so cool. I've never seen anything like it. There's an energy and a style that I've just never seen before and I think it's going to make the fastest movie you've seen look like a Merchant Ivory film. There, I said it."
- Actress Anna Kendrick on her reaction to the film adaptation of Bryan Lee O'Malley's Scott Pilgrim film. I wonder if Kendrick and Jason Schwartzman meant to have the same response.
(Make sure to check out other notable quotes.)
Read More

| Collider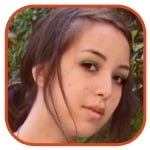 Posted by Robin Paulson Categories: Movies,
While promoting his latest film Fantastic Mr. Fox, Jason Schwartzman was swiftly quizzed on the upcoming film adaptation of Bryan Lee O'Malley's Scott Pilgrim series.
"I saw the first 20 minutes of it and I'm very proud to be a part of it. It's unlike anything I've seen in my entire life. It's really funny, it's really emotional, there's a lot of romance—but the action sequences, I've never seen scenes quite like these. They're really beautiful."
Let's hope that it lives up to his words! Michael Cera and Mary Elizabeth Winstead are also set to star in the film, which is directed by Edgar Wright of Hot Fuzz and Shaun of the Dead fame.
Read More

| MTV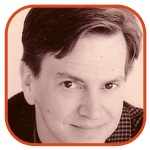 Posted by Tom Mason Categories: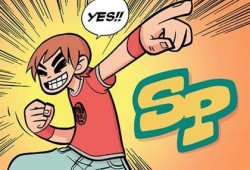 Lots of great stuff to read on the internets this weekend.
SCOTT PILGRIM: Need a fix of Bryan Lee O'Malley's Scott Pilgrim? Total Film can hook you up. Writer Sam Ashurst has an interview with Shaun of the Dead's Edgar Wright where he talks about his forthcoming adaptation Scott Pilgrim vs. the World. Here's a sample from Wright's pie-hole: "On one hand it's very faithful to the books, on the other it has become something that has the structure of a romantic comedy action film."
(h/t Forbidden Planet International Blog)
DC COMICS: Back in the day (that would, in this case, be 1989), comic book industry veteran KC Carlson worked for DC Comics. He left Madison, WI and moved to the big city where he eventually became Richard Bruning's assistant and learned to nearly-master New York's 1940s umbrella-and-revolving-door technology. Recently he blogged about his experience interviewing for the job, living in New York and trying to trick Mike Gold. There's a lot of fun stuff you don't think about until you've worked in the cramped Manhattan offices of a major comic book publisher. Like where to store the original oversized paintings by Dave McKean in a pre-digital era. Fascinating stuff, especially if you remember some of your DC players from the late 1980s and early 1990s.
HARVEY KURTZMAN: An undisputed genius. His work on EC Comics revolutionized storytelling and he set a high mark for how to tell war stories in comic books. He's the founding editor of MAD when it started as a comic book parodying other comic books, back in 1952. With his long-time friend Will Elder he created Little Annie Fanny for Playboy. Kurtzman was The Onion, The Daily Show and David Letterman of the generation that came of age in the 1950s and 1960s. He popped a culture that needed popping. Post-MAD, one of the things Kurtzman did was gather a group of fellow creators - Elder, Jack Davis, and Al Jaffee, and Arnold Roth - and launch their own humor magazine: Humbug. Fantagraphics is releasing the entire 11-issue run of the magazine in a deluxe format edition. To tease you, they've put the entire first issue of Humbug online. If you're familiar with Kurtzman, you're already going to click the link. If you're not familiar with him, see what everyone's talking about and click the link.
STAN GOLDBERG: Did you ever wonder who colored all those great Marvel comics of the 1960s? That was Stan Goldberg. Stan spent much of his time drawing in the classic Archie house style chronicling the adventures of the gang from Riverdale, but he was also the uncredited colorist on those early Marvel classics. He's the guy who set the color pattern for Spider-Man's costume, made the Hulk green and the Fantastic Four's unitards blue. Mark Evanier has all this and much, much more about the Stan at Marvel who wasn't named "Lee."
That's all for this Friday. I'll be back soon with more great stuff from all over.
(Artwork © Bryan Lee O'Malley)
© Gear Live Media, LLC. 2007 – User-posted content, unless source is quoted, is licensed under a Creative Commons Public Domain License. Gear Live graphics, logos, designs, page headers, button icons, videos, articles, blogs, forums, scripts and other service names are the trademarks of Gear Live Inc.