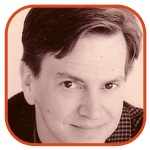 Posted by Tom Mason Categories: Editorials, Reviews,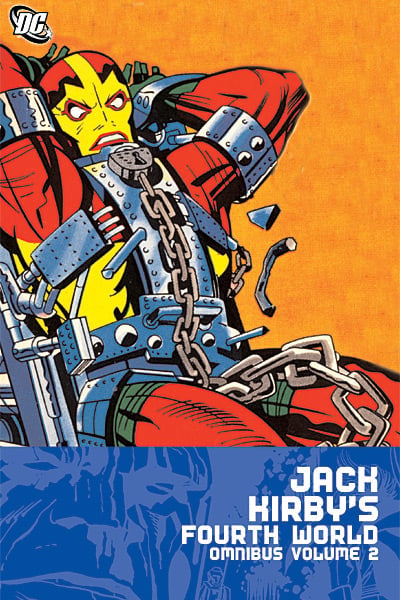 Hey, 2010 is over and 2011 is here! Happy new year and in lieu of alcohol, here are a few links.
Xmas: It's come and gone, but Bookgasm's Rod Lott says there's still plenty of enjoyment to be had in The Great Treasury of Christmas Comic Book Stories.
Christmas: I totally missed this, but The Library of American Comics website posted a series of Christmas cartoons from their, well, library. Milton Caniff, Bob Montana, Chester Gould, Berke Breathed, Little Orphan Annie and more are represented.
Editors: Cartoonist Patrick O'Connor tribute-blogs his former editor who recently passed away.
Sketch: Animation story artist Jenny Lerew reviews a beauty of a sketchbook self-published by fellow animation story artist Dave Pimental. It's bee-yew-tee-ful!
Kirby: Curt Purcell at The Groovy Age of Horror has been thinking about catching up with Jack Kirby's 1970s classic Fourth World titles. Unfortunately, traditional print publisher DC Comics makes it all but impossible for him and many others.
Scoop: They've got the details about Dan Abnett and Andy Lanning taking over Stan Lee's Soldier Zero after Paul Cornell exits.
Click to continue reading Weekend Reading: Stan Lee, Jack Kirby, R2D2 And Ronnie Corbett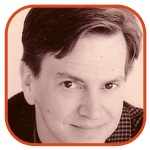 Posted by Tom Mason Categories: Editorials, Movies, DC Comics, Dynamic Forces, IDW Publishing, Independent, Marvel Comics,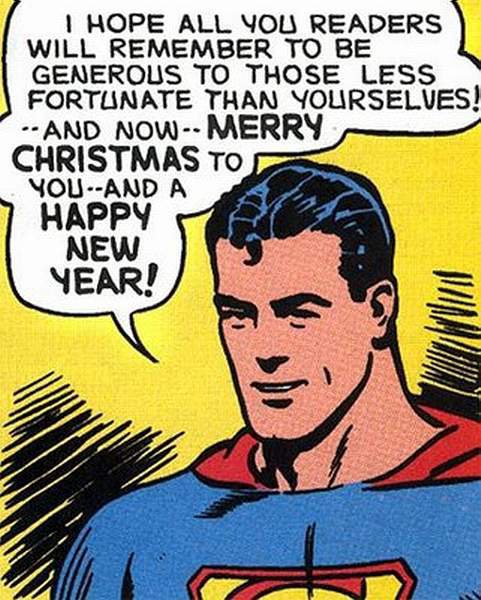 The War on Christmas is nearly done for another year, and there's just enough time left for the War on New Year's. Let's see what you should be reading this week:

Joe: This is simply a great, honest and open interview with Joe Casey, comic book writer/creator and co-creator of Ben 10. Perfect holiday reading from interviewer Tom Spurgeon at The Comics Reporter.

Thor: So there's some controversy from an all-white group that's upset that Marvel has cast an actor of color to play a Norse God in Thor. Ricky Sprague at Project Child Murdering Robot has a thought or two.

Polly: Animator Michael Sporn is happy that Dean Mullaney's new book has arrived (as am I). Polly and Her Pals: the Complete Sunday Comics 1925-1927 comes from Dean's The Library of American Comics via IDW.
Click to continue reading Weekend Reading: Joe Casey, Thor, Dr. Spektor and Drew Friedman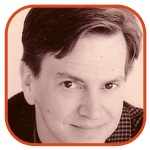 Posted by Tom Mason Categories: Editorials, Reviews, IDW Publishing,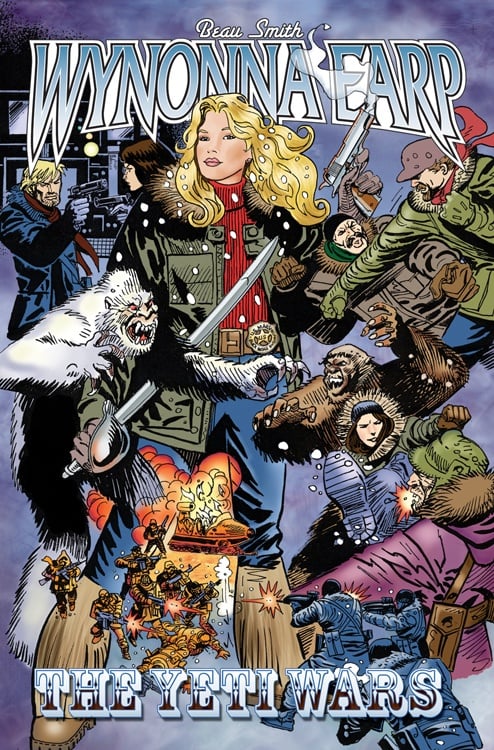 Wynonna Earp is back and up to her ear muffs in Yetis, Bigfoot, mad science, vampires and Russians. IDW has just released Wynonna Earp: The Yeti Wars in glorious full-color hardcover.

Written by creator (and friend of the blog) Beau Smith and illustrated by Enrique Villagran, this original graphic novel marks a return to comics of one of the best characters to emerge from the independent comics scene in the 1990s.

Wynonna - a descendant of the famed gunfighter Wyatt Earp, though probably better with a gun - is a U.S. Covert Marshal. She specializes solving paranormal crimes - and fightin' and shootin' paranormal criminals. Think female Tommy Lee Jones working for the X-Files.

Beau wastes no time getting right to the story. Wynonna is tracking mad scientist Dr. Robidoux who's busy splicing human and animal DNA Dr. Moreau-style and winds up in the middle of a paranormal range war between The Consortium of Immortals ("the top of the Freak Food Chain") and The Vampire Nation.

Beau has called WE:TYW "a light-hearted stake through the heart of depressing, boring comics," and it is, but it's much more than that. It's fun, it's thrilling in an edge-of-the-seat way and there are twists and turns by a writer fully in command of his story.
Click to continue reading Wynonna Earp: The Yeti Wars OGN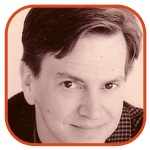 Posted by Tom Mason Categories: Editorials, Movies, Television, DC Comics, IDW Publishing, Independent, Marvel Comics,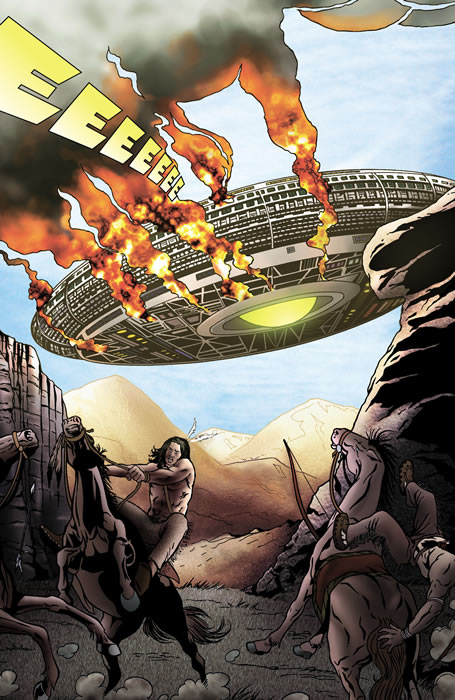 It's the week before Christmas for many people, and we begin, unfortunately, on a sad note. Veteran industry colorist Adrienne Roy passed away this week. ComicMix has the details of her long-running career as a colorist for hundreds of DC's Bronze Age comics. I did not know that she was once voted "Most Beautifully Tattooed Female." She was well-known and highly-regarded, so there are certain to be other remembrances - like this one by Mark Evanier - around the internets.

Cowboys: Robert Orci talks about the upcoming Cowboys & Aliens movie, and Harrison Ford: "I'm assuming Spielberg called in some kind of a favor, because we were shocked to hear that he was interested."

Crime: Novelist and funnybook writer Gary Phillips chooses his favorite crime and mystery graphic novels of 2010 for The Rap Sheet. Yes, Darwyn Cooke's Parker: The Outfit is in there, but so's a bunch of other cool stuff I need to check out now.
Click to continue reading Weekend Reading: Cowboys & Aliens, Jacques Tardi And Adrienne Roy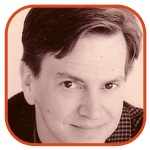 Posted by Tom Mason Categories: Editorials, Reviews, Television, DC Comics, Image Comics,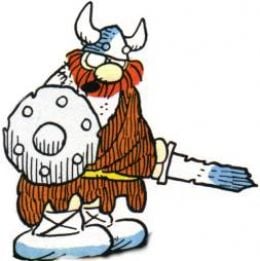 If you need to take a break from Christmas shopping and sit down in front of a warm computer and fill your body with the sweet, sweet taste of egg nog, here are some nice links to keep you company.

I love Christmas cards from cartoonists, and Hogan's Alley has posted a whole pile of them from Dik Browne, creator of Hagar The Horrible and one of the greatest cartoonists, ever. As if that weren't enough, there's this: "Every year since 1936, the Newspaper Enterprise Association has syndicated a Christmas strip. In 1968, Jack Kent produced a daily-only King Aroo sequence, which we are thrilled to present here!"

Castle: If you like Nathan Fillion's TV series, you're not alone. Here's what one loyal fan created.

Amazons: David E. Kelley talks about his Wonder Woman project. The bottom line: don't get your hopes up.
Click to continue reading Weekend Reading: Walking Dead, Castle and Wonder Woman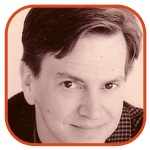 Posted by Tom Mason Categories: Editorials, Video Games,
As everyone knows, Trucks are good and Skulls are evil. And when they get together…it's smashing. I'd read a comic book called Trucks & Skulls; I'd watch a movie called Trucks & Skulls; and I'd give my kids a bunch of toys called Trucks & Skulls.
What Trucks & Skulls is right now, though, is a game app for the iPhone and the iPad.
It hasn't been out for much longer than a month and already it's racking up the awards, the great reviews and the downloads.
The reason I pimp for this (again!) is that the game comes from Appy Entertainment and its Secret World Headquarters north of San Diego.
Click to continue reading Appy Entertainment: Trucks & Skulls Wins Again
Read More

| Appy Entertainment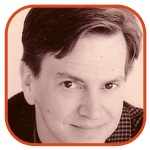 Posted by Tom Mason Categories: Editorials, Movies, Television, DC Comics,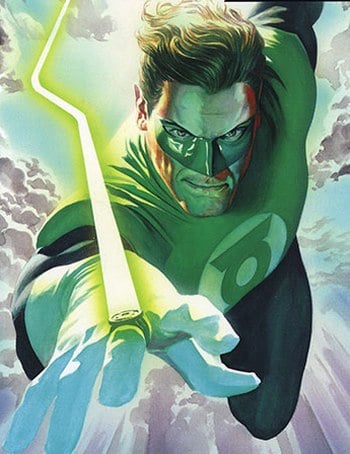 I spent Thanksgiving outside the US this year so I'm stuffed with stir-fried shrimp and chocolate ice cream, which made for an excellent breakfast of leftovers, because that's just how I roll.

If you're out and about shopping now for the holidays, here's the best Holiday Shopping Gift Guide you're ever going to need for the 2010 credit card season, courtesy of Tom Spurgeon at The Comics Reporter.

Let's see what else is going on:

Green Lantern: If you've been in awe of the new Ryan Reynolds trailer for Green Lantern, there's at least one person with an alternate view worth reading: Ricky Sprague at Project Child Murdering Robot. "The Green Lantern Corps is their 'muscle,' enforcing their rules of righteousness. They take creatures from various parts of the universe and have them fight 'evil.' There are lots of different GLs, made up of different species from different planets. You can see where this is starting to get lame."
Click to continue reading Weekend Reading: Green Lantern, Joss Whedon, Jack Kirby And James Bond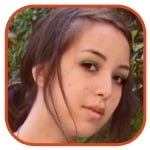 Posted by Robin Paulson Categories: Reviews,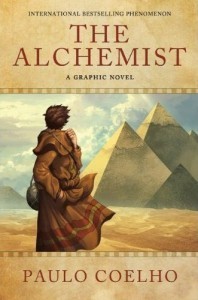 Similar to novel-to-film adaptations, comic book conversions become more popular with each bestselling phenomenon (even Lady Gaga and Stephenie Meyer have made their mark in the medium). Not surprisingly, Paulo Coelho's successful allegory The Alchemist quickly found a home in the graphic novel world at Harper Collins.
Adapted by Derek Ruiz and inked by Daniel Sampere, The Alchemist: A Graphic Novel does not flow like a history-heavy, action-packed journey drama one needs to re-read several times to fully understand its message. Instead, Ruiz penned Coelho's new take on the classic tale of following one's heart.
The story, set against the backdrop of early 20th century Spain and Egypt, follows Santiago, a young man on a quest to fulfill his personal legend—his destiny. Educated as a boy, Santiago chooses to live the life of a shepherd in hopes of traveling and seeing the world first-hand. A recurrent dream pointing toward hidden treasure soon thwarts his plan, and he then meets an interesting array of folks (what good is a self-discovery trek without those?) along the way.
Click to continue reading Derek Ruiz, Daniel Sampere Adapt Bestselling Novel The Alchemist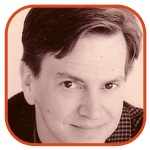 Posted by Tom Mason Categories: Editorials, Reviews, Independent,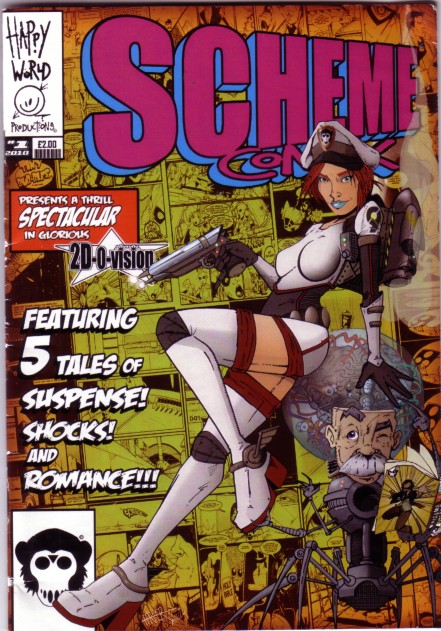 I like anthology comics. I think they can be a great showcase for both a writer and an artist and if you're in the mood for a short story instead of a long multi-part epic, they can really hit the spot.

That's what led me to Scheme Comix, a new indy anthology from Happy World Productions and produced in cooporation with Arts Council Scotland. It's a pocket-sized 32-page black and white collection of "5 tales of Suspense! Shocks! And Romance!" according to the cover blurb.

All of them are illustrated by Kev Harper, with writing from David Walker, Sharon Irvine and Louise C. Gordon.
Regardless of how long corporate comics survive, I like that there's a vibrant group of DIY-ers driven to do it themselves, either on the internets or, in this case, print.

I like the variety of stories here: a private eye, space babes, and what looks like the beginning of a wild road trip. That's right on the money as far as I'm concerned. And artist Kev Harper is definitely someone to watch.
Click to continue reading British Comics: Scheme Comix #1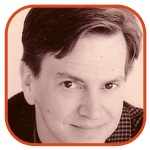 Posted by Tom Mason Categories: Editorials, Movies, Reviews, Dark Horse Comics, DC Comics, Independent, Marvel Comics,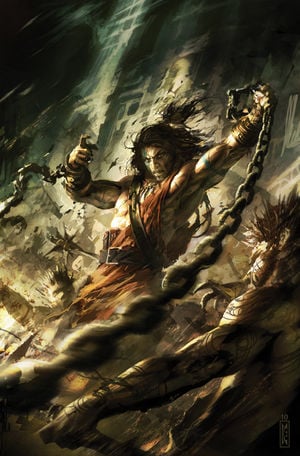 Thank you internets, you've been great this week. So let's share that bounty with others:

Mighty Samson: Writer J.C. Vaughn has a preview of Mighty Samson #1 at his blog. Shooter's involved, Patrick Olliffe is the artist. Dark Horse is the publisher. I'm in!

Here's a little more about the series at Comic Attack.

Shadow: Novelist James Reasoner has a Forgotten Book that's a must have for fans of Maxwell Grant's The Shadow: Gangland's Doom: The Shadow of the Pulps, by Frank Eisgruber Jr.

British Comics: Matthew Murray at Comics Beat goes all out for the new Dandy and breaks down its contents.

Peanuts: Zach Weiner finally lets Charlie Brown kick that football.

Peppers: Mark Evanier lives the sitcom life.

3-D: Ricky Sprague at Project Child Murdering Robot tells how Marvel Comics (in 3-D!) turned him into an atheist. Bonus: 3-D artwork on the internets!
Click to continue reading Weekend Reading: Bill Finger, Mighty Samson, The Shadow & Valerian
© Gear Live Media, LLC. 2007 – User-posted content, unless source is quoted, is licensed under a Creative Commons Public Domain License. Gear Live graphics, logos, designs, page headers, button icons, videos, articles, blogs, forums, scripts and other service names are the trademarks of Gear Live Inc.