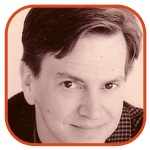 Posted by Tom Mason Categories: Conventions, Editorials, Reviews,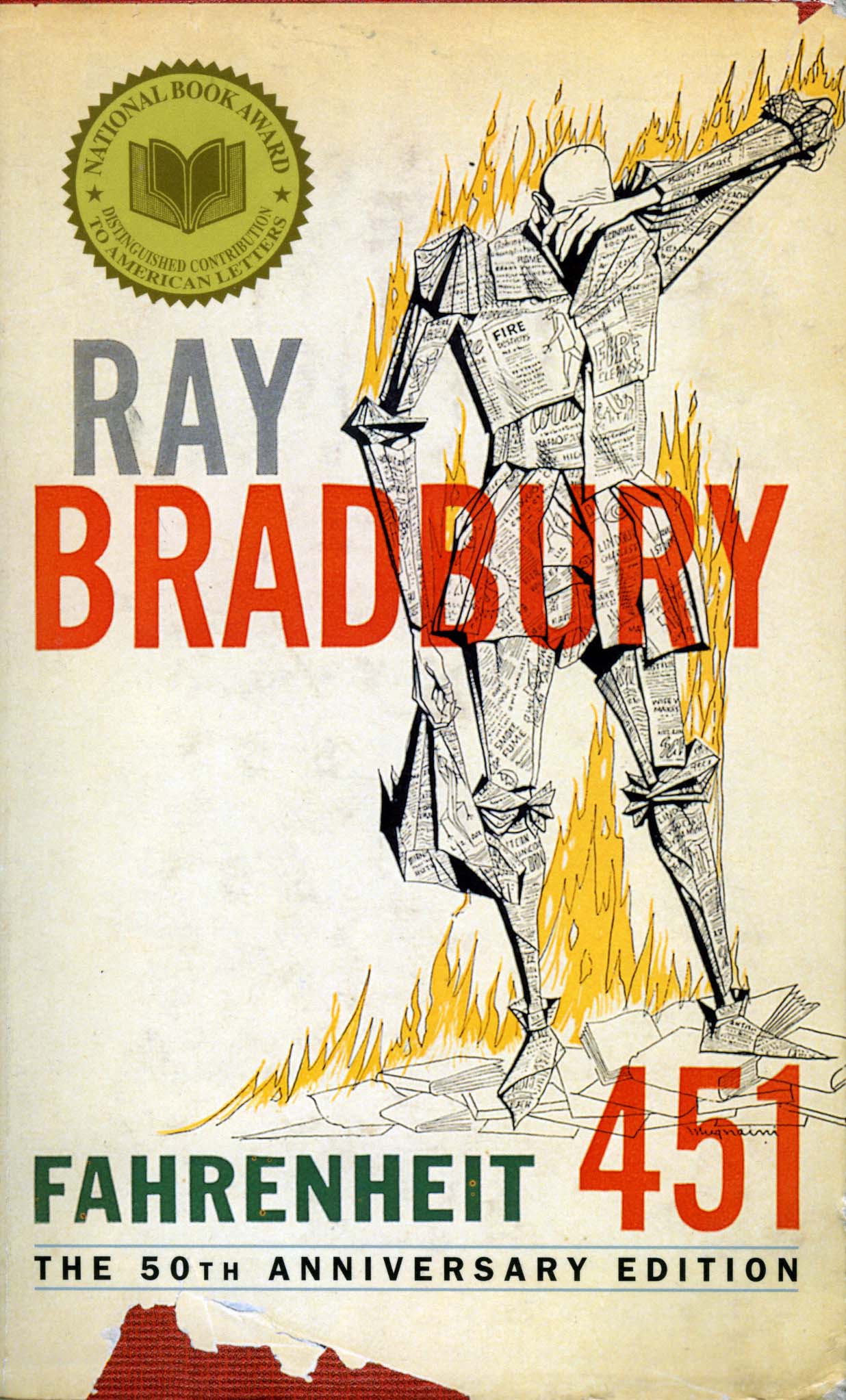 The countdown to San Diego has begun. You can tell because Mark Evanier is starting to post his great stories about San Diego cons of the past.
I've really been enjoying his tales of the con that involve Ray Bradbury and Julie Schwartz (and MAD Magazine's Al Feldstein). One of the things that's being revealed is that Julie, a longtime DC Comics editor and later company ambassador, doesn't come across as a likeable guy.
This will not come as a surprise to anyone who's read about Evan Dorkin's repeatedly unpleasant encounters with Schwartz.
Or to people who are familiar with Colleen Doran.
Speaking of Ray Bradbury, Frederik Pohl remembers his friend of 75 years.
Click to continue reading Weekend Reading: Ray Bradbury, Alex Toth and Before Watchmen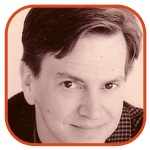 Posted by Tom Mason Categories: Editorials, Interviews, Movies, Independent, Marvel Comics,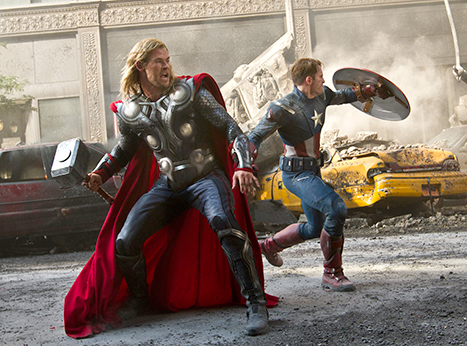 Now, how many times have you already seen The Avengers? Doesn't it just kick movie butt? And what movie do you think we'll be talking about all summer? Avengers or The Dark Knight Rises?
Avengers Assemble...in line! Former Malibu Comics publisher and co-founder Dave Olbrich (now a manager at Space Goat Productions) and for Malibu Comics Editor-In-Chief Chris Ulm (now the head guy at Appy Entertainment), show up at the :20 mark in this report from AMC theaters in southern California.
Longbox Graveyard goes Marathoning and Assembling for Avengers and other Marvel-based movies. "Five of my favorite superhero movies, in a day-long sitting, followed by a midnight debut of The Avengers! Seventeen hours in a movie theater, ninety minutes in the car each way getting there, a day off work to do it and another day off to recover. Great for a twelve-year-old, not-so-great if you're half a century old. So I found a couple twelve-year-olds and went anyway."
Click to continue reading Weekend Reading: The Avengers, Stan Lee, Jack Kirby and Dave Berg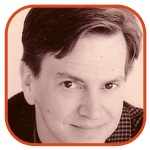 Posted by Tom Mason Categories: Editorials, Marvel Comics,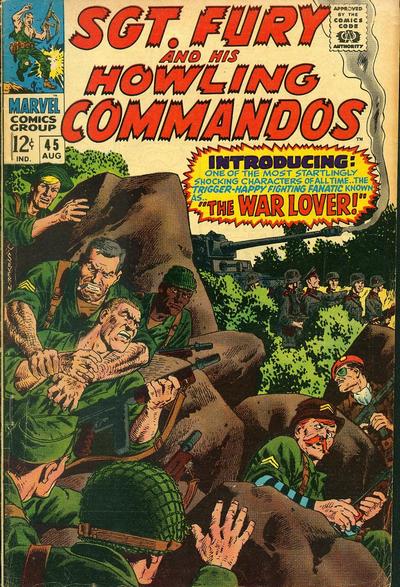 Unless you've been living in a hole for the last several days, you've no doubt heard about Marvel Comics' demand against one of their former writers, Gary Friedrich.
Friedrich sued Marvel for compensation related to exploitation of a character he created, Ghost Rider. He lost the first round, and Marvel's coming after him. Here's a round-up of just a handful of links and commentary to get you better acquainted.
Daniel Best at 20th Century Danny Boy broke the story about Marvel's pushback against Friedrich, with a post that includes documentation.
Here's an update with a note from Friedrich.
Mark Evanier has a sane and rational view of the situation.
One of the greatly appealing things about webcomics is that the creators managed to hold onto their rights and are free to exploit their work according to their own path. Gary Tyrrell at Fleen has some thoughts on Friedrich's situation.
Click to continue reading Marvel Comics And Gary Friedrich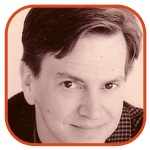 Posted by Tom Mason Categories: Editorials, Reviews, DC Comics, Independent, Marvel Comics,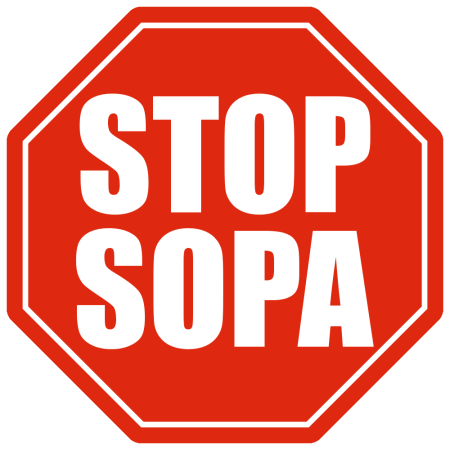 Welcome to the weekend! Let's see what the internets hold for us!
Tom Spurgeon at The Comics Reporter speaks out against SOPA, the Stop Online Piracy Act. It really is a terrible bill that does more harm than good and Tom makes a strong case to do everything you can to stop it from being passed.
Mark Evanier doesn't like the proposed law either.
If you're an aspiring fantasy/sci-fi writer, the Clarion Workshop is accepting applications, according to Boing Boing. You can find a list of Clarion alumni here.
And award-winning sf writer John Scalzi provides even more details and words of encouragement about Clarion.
Click to continue reading Weekend Reading: SOPA, DC, Toth and Redshirts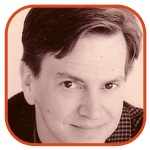 Posted by Tom Mason Categories: Editorials, Marvel Comics,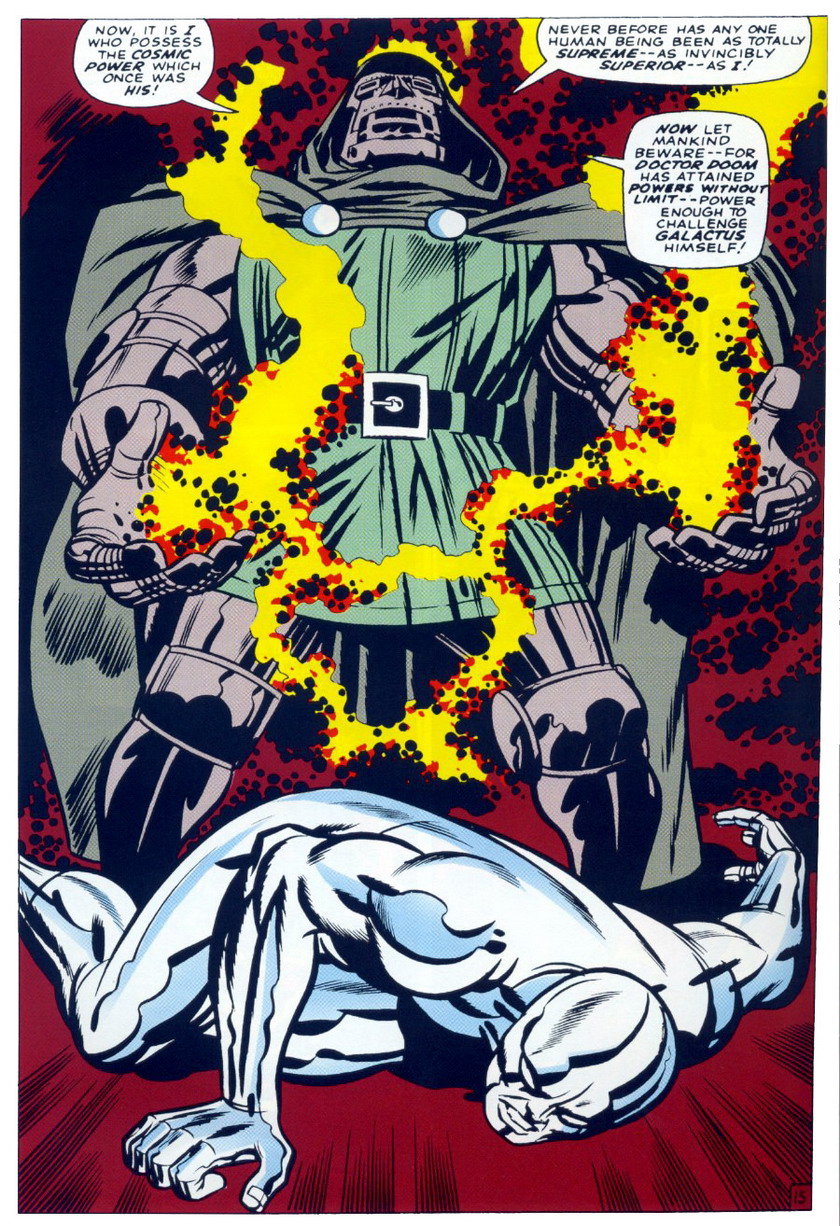 Most of you already know that a federal judge ruled in favor of Disney/Marvel and against the estate of Jack Kirby in their claim for copyright termination for 45 characters Kirby either created or co-created.
Naturally, there has been some reaction to this as we all await what the next step will be in what one can only assume is an ongoing, sad, and unnecessary struggle.
Here are some links if you want to follow along:
Michael Dean at The Comics Journal - which has a history with Kirby and was instrumental in helping Jack get what was left of his art back from Marvel in the 1980s and exposing how Marvel was extorting his signature - does the heavy lifting on the ruling.
Dean also wrote a summing up of Kirby's 1980s-era battle with Marvel over the return of his original art.
Click to continue reading Jack Kirby And Marvel Comics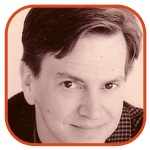 Posted by Tom Mason Categories: Collecting, Editorials, Reviews, DC Comics, Independent,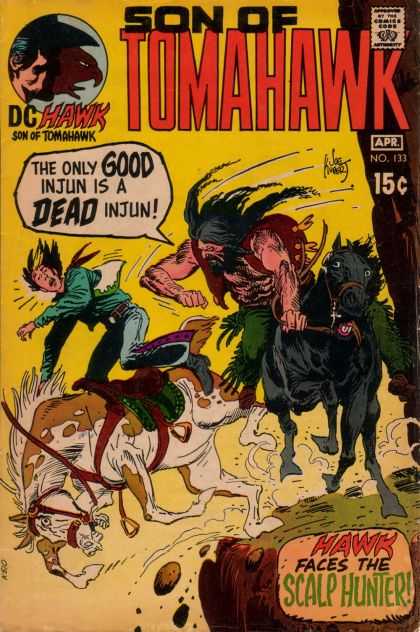 I hope you enjoyed your free comics on Free Comic Book Day!
I don't know how successful the event is at growing the industry, but I do like getting a lot of free comics to sample - it's like opening up a birthday present and finding Christmas inside.
Let's see what else is free:
Comics: Lance Mannion visits the local comic book shop, on the streets of New York City.
Cowboys: At Western Fictioneers, Troy Smith lays out his favorite Western comic books of all time. Bonus: Son of Tomahawk!
Mickey: Mark Evanier got himself an advance copy of Walt Disney's Mickey Mouse: "Race to Death Valley" (Vol. 1) by Floyd Gottfredson, published by Fantagraphics Books. And there was much rejoicing.
West: I love this poster by Thomas Perkins.
Bongo: Over at Bongo's blog, Comic Book Guy runs down a list of comic book places where he'd like to live.
Click to continue reading Weekend Reading: Gottfredson, Satan, Starlin and Comic Book Guy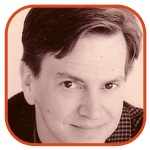 Posted by Tom Mason Categories: Editorials, Interviews, Movies, Reviews, Television, Dark Horse Comics, DC Comics, Image Comics, Marvel Comics,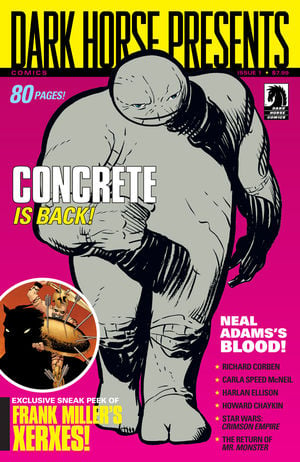 You can't beat the power of the hammer. There's a new Thor trailer floating around that feels much more impressive than the earlier Fortress of Solitude one. I'm liking it more and more, even if the big battle in the desert town looks very movie set-ish.
Now let's read some stuff...
Chaykin: Here's an interview with one of my favorite creators, Howard Chaykin, talking about his upcoming work at Dark Horse.

Chew: Marc-Oliver Frisch at Comics Beat tackles John Layman to the ground and asks him lots of questions about food, comics and work-for-hire.

Smart: I wanted to conduct an interview with Darryl Cunningham, but he's so smart that it would only serve to point out how not-smart I am. Fortunately, Tom Spurgeon at The Comics Reporter is a smarty and he landed an excellent interview with the creator of Psychiatric Tales.

Batman: The Pullbox talks to my old friend, the comics historian Peter Sanderson. Subject: The Batman TV series from 1966.
Click to continue reading Weekend Reading: Chaykin, Layman, Cunningham & Batman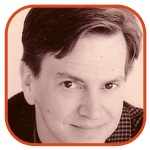 Posted by Tom Mason Categories: Editorials, DC Comics,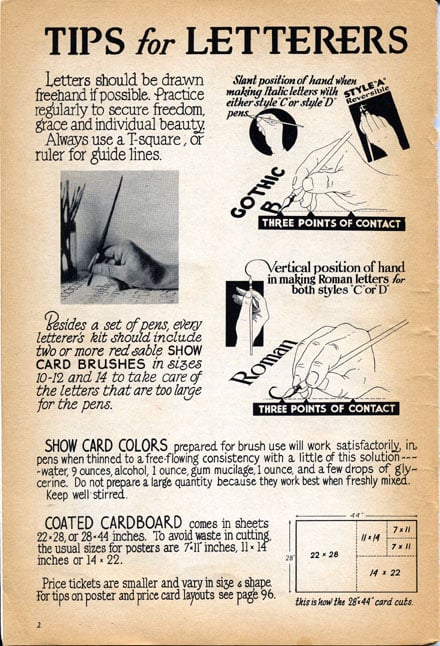 The DC Comics jobs are lining up like planes over La Guardia now.
Up at the Time Warner career page is a post noting that DC is looking for a staff Letterer for their Lettering Department.

Lettering is one of those great unsung jobs in comics - most people don't notice it unless it's terrible or weird. But those that do notice good lettering have their favorite letterers and can tell who's who by their unique styles. Comic book creators have been known to request specific letterers for certain projects, and who can blame them? You'd do it too.
Some years ago my boss was against repackaging some early work from a property that we'd acquired at Malibu Comics. Something about it was "off" he said, but couldn't put his finger on it. We thought the art was great but we just wanted it relettered.
When the boss saw the finished pages, he now thought it was wonderful - did we magically have it redrawn somehow? Nope. Just relettered. It made that much of a difference.
Click to continue reading Comic Book Jobs: DC Comics - Letterer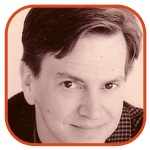 Posted by Tom Mason Categories: Editorials, Movies, Television, DC Comics,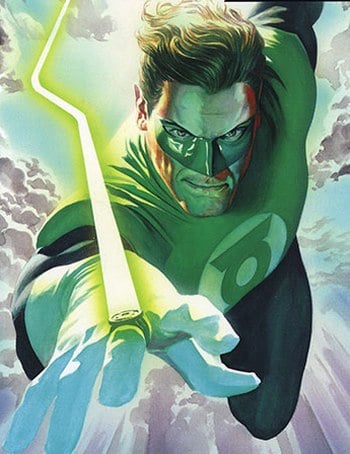 I spent Thanksgiving outside the US this year so I'm stuffed with stir-fried shrimp and chocolate ice cream, which made for an excellent breakfast of leftovers, because that's just how I roll.

If you're out and about shopping now for the holidays, here's the best Holiday Shopping Gift Guide you're ever going to need for the 2010 credit card season, courtesy of Tom Spurgeon at The Comics Reporter.

Let's see what else is going on:

Green Lantern: If you've been in awe of the new Ryan Reynolds trailer for Green Lantern, there's at least one person with an alternate view worth reading: Ricky Sprague at Project Child Murdering Robot. "The Green Lantern Corps is their 'muscle,' enforcing their rules of righteousness. They take creatures from various parts of the universe and have them fight 'evil.' There are lots of different GLs, made up of different species from different planets. You can see where this is starting to get lame."
Click to continue reading Weekend Reading: Green Lantern, Joss Whedon, Jack Kirby And James Bond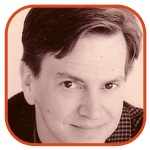 Posted by Tom Mason Categories: Editorials, Movies, Reviews, Dark Horse Comics, DC Comics, Independent, Marvel Comics,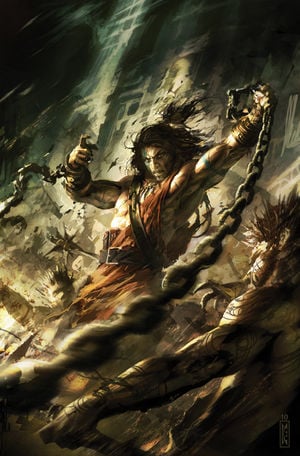 Thank you internets, you've been great this week. So let's share that bounty with others:

Mighty Samson: Writer J.C. Vaughn has a preview of Mighty Samson #1 at his blog. Shooter's involved, Patrick Olliffe is the artist. Dark Horse is the publisher. I'm in!

Here's a little more about the series at Comic Attack.

Shadow: Novelist James Reasoner has a Forgotten Book that's a must have for fans of Maxwell Grant's The Shadow: Gangland's Doom: The Shadow of the Pulps, by Frank Eisgruber Jr.

British Comics: Matthew Murray at Comics Beat goes all out for the new Dandy and breaks down its contents.

Peanuts: Zach Weiner finally lets Charlie Brown kick that football.

Peppers: Mark Evanier lives the sitcom life.

3-D: Ricky Sprague at Project Child Murdering Robot tells how Marvel Comics (in 3-D!) turned him into an atheist. Bonus: 3-D artwork on the internets!
Click to continue reading Weekend Reading: Bill Finger, Mighty Samson, The Shadow & Valerian
© Gear Live Media, LLC. 2007 – User-posted content, unless source is quoted, is licensed under a Creative Commons Public Domain License. Gear Live graphics, logos, designs, page headers, button icons, videos, articles, blogs, forums, scripts and other service names are the trademarks of Gear Live Inc.