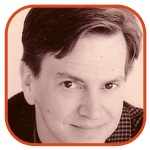 Posted by Tom Mason Categories: Editorials, Site Features, DC Comics, Marvel Comics,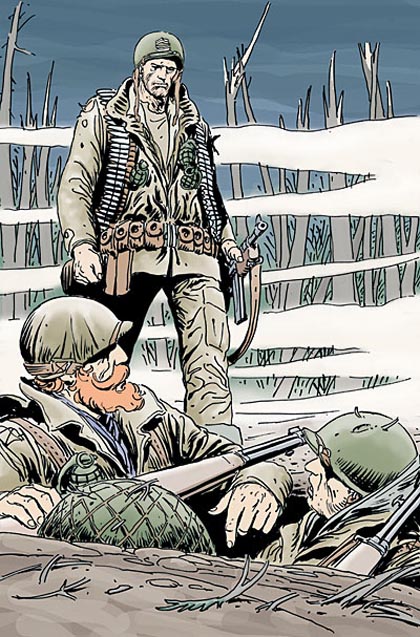 You know how you can tell that Summer's over? There aren't any more big budget super-hero movies coming out. Fortunately, there's all kinds of stuff on the internets to keep us occupied.

Beau Smith writes about the late Joe Kubert.

Tom Spurgeon writes about Harry Harrison.

I would've watched the heck out of any Daredevil movie that was done like this trailer:

Comic Strip of the Day talks about Richard Thompson and his decision to retire from Cul de Sac because of illness.
Click to continue reading Weekend Reading: Chaykin, Kubert, Harrison and Harlan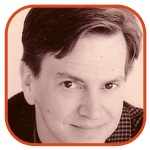 Posted by Tom Mason Categories: Editorials, Movies, Reviews, Television, Independent,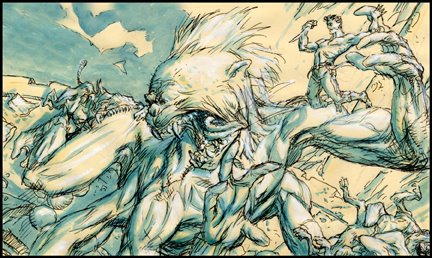 Interested in a book that features Mike Mignola (Hellboy), Drew Struzan (Shawshank Redemption, Indiana Jones), Duncan Fegredo, Frank Quitely, Walter Simonson, Chris Weston, and Howard Chaykin? Of course you are. Then you're in luck. My buddy Joel Meadows is prepping the 20th anniversary edition of Tripwire, his comics/TV/movies magazine, in a beautifully crafted 200-page hardcover book.
Says Meadows: "It will be filled with the sort of content that has garnered praise from many of the biggest and best names in genre over its twenty-year existence."
Click to continue reading Unbound: Alan Moore, Frank Miller, Drew Struzan, Kaluta, Chaykin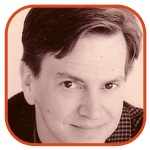 Posted by Tom Mason Categories: Conventions, Editorials, Reviews,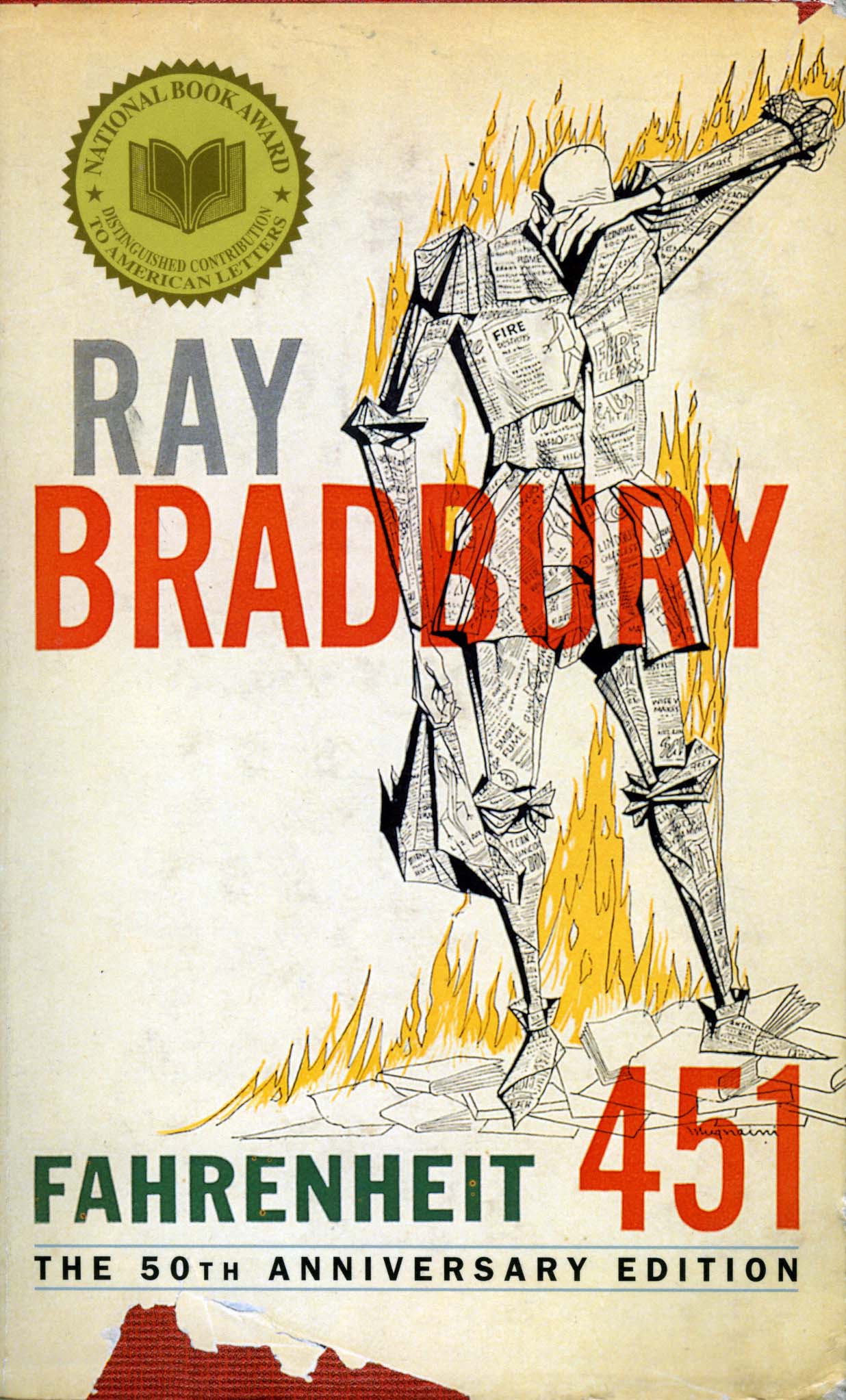 The countdown to San Diego has begun. You can tell because Mark Evanier is starting to post his great stories about San Diego cons of the past.
I've really been enjoying his tales of the con that involve Ray Bradbury and Julie Schwartz (and MAD Magazine's Al Feldstein). One of the things that's being revealed is that Julie, a longtime DC Comics editor and later company ambassador, doesn't come across as a likeable guy.
This will not come as a surprise to anyone who's read about Evan Dorkin's repeatedly unpleasant encounters with Schwartz.
Or to people who are familiar with Colleen Doran.
Speaking of Ray Bradbury, Frederik Pohl remembers his friend of 75 years.
Click to continue reading Weekend Reading: Ray Bradbury, Alex Toth and Before Watchmen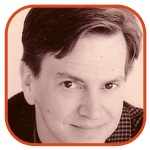 Posted by Tom Mason Categories: Editorials, Interviews, Movies, Reviews, Television,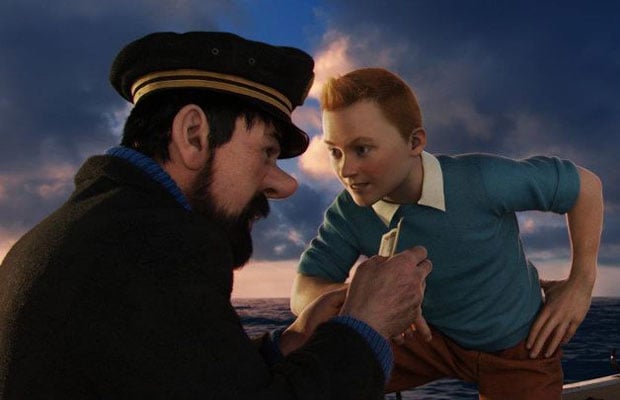 It's not just the weekend, it's a long holiday weekend into a whole new year. Have a happy one with a few links to read.
Beau Smith writes a wonderful tribute to his friend and frequent collaborator, Eduardo Barreto.
If you're tracking the future of digital comics, Appy Entertainment's Paul O'Connor has an interview with the guy behind Operation Ajax, Daniel Burwen.
The writer Lance Mannion goes to see Tintin. There have been lots of reviews over the internets already, but I'm partial to this one. "In fact, The Adventures of Tintin [is] as good an Indiana Jones movie as Indiana Jones and The Last Crusade. In parts, it's as thrilling and new as Raiders of the Lost Ark. Throughout, it's much better than Kingdom of the Crystal Skull and a reminder that as great as the young Harrison Ford was what made the movies was the spirit of adventure that infused them, and that spirit was a boy's (and girl's) spirit."
Click to continue reading Weekend Reading: Ajax, Tintin, Chaykin & Barreto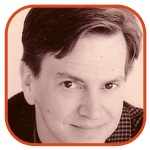 Posted by Tom Mason Categories: Editorials, Movies, Reviews, Marvel Comics,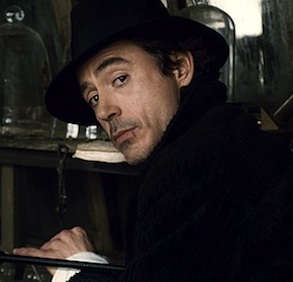 For starters, let's all wish writer Tom Spurgeon a speedy recovery. He took a blogging break earlier this year for health reasons and his essay about his health, his love of comics and his work is even more essential than his already-essential blog. If you read nothing else today, make it this.
Now let's see what else is going on across the internets:
Sherlock: Oh, that lovable curmudgeon Sherlock Holmes is causing trouble for the uneducated, easily threatened, fragile book burners of America. Apparently, A Study In Scarlet, a classic Holmes adventure, features an insensitive remark about Mormons. Imagine, a fictional character - not Holmes or Watson - from Victorian England having an unprogressive attitude. Forgive me while I clutch my pearls and head for the fainting couch. Galleycat has more on the story, including links to downloading the public domain book for free.
Don McGregor: The writer of Killraven and Black Panther (to name but two) has some thoughts about his wife Marsha on her birthday.
Click to continue reading Weekend Reading: Sherlock Holmes, Conan, and Spider-Man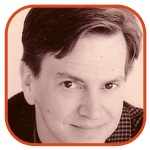 Posted by Tom Mason Categories: Editorials, Interviews, Movies, Reviews, Television, Dark Horse Comics, DC Comics, Image Comics, Marvel Comics,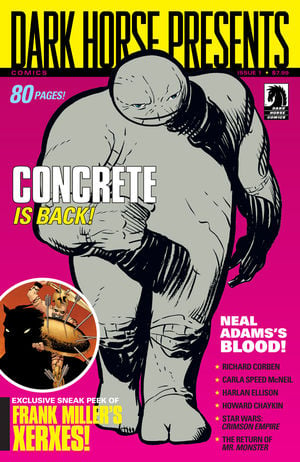 You can't beat the power of the hammer. There's a new Thor trailer floating around that feels much more impressive than the earlier Fortress of Solitude one. I'm liking it more and more, even if the big battle in the desert town looks very movie set-ish.
Now let's read some stuff...
Chaykin: Here's an interview with one of my favorite creators, Howard Chaykin, talking about his upcoming work at Dark Horse.

Chew: Marc-Oliver Frisch at Comics Beat tackles John Layman to the ground and asks him lots of questions about food, comics and work-for-hire.

Smart: I wanted to conduct an interview with Darryl Cunningham, but he's so smart that it would only serve to point out how not-smart I am. Fortunately, Tom Spurgeon at The Comics Reporter is a smarty and he landed an excellent interview with the creator of Psychiatric Tales.

Batman: The Pullbox talks to my old friend, the comics historian Peter Sanderson. Subject: The Batman TV series from 1966.
Click to continue reading Weekend Reading: Chaykin, Layman, Cunningham & Batman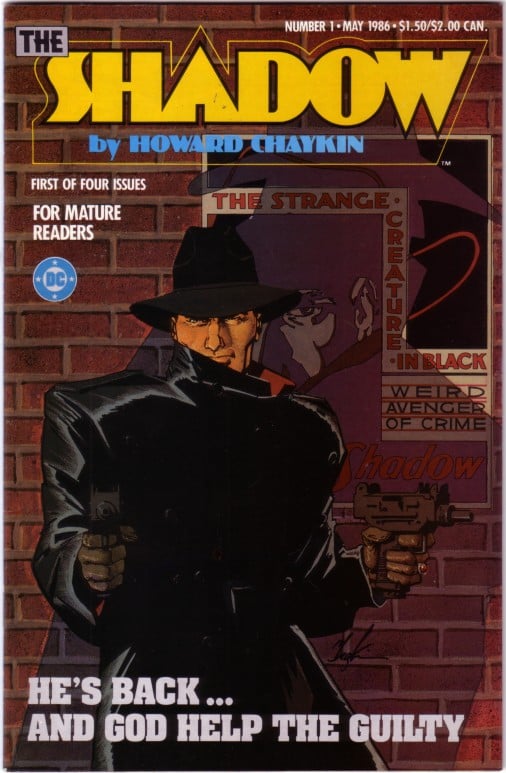 "He's back…and God help the guilty."
My favorite thing to hit at the San Diego Comic Con is the back issue bins – the so-called quarter boxes (usually greatly reduced in price by Sunday) of oddball and overstock comics from the 1980s – now.
At this year's con, there was one dealer in particular who had over a dozen long boxes of comics in nearly alphabetical order, and I and many other well-mannered scavengers thumbed through them all. One of my treasures was the complete 4-issue run of Howard Chaykin's The Shadow from DC Comics (1986).
Coming on the heels of his award-winning run at First Comics with his own American Flagg! Chaykin went over to DC for a revamp of the old 1930s pulp character created by Walter Gibson (aka Maxwell Grant). DC's previous attempt with the character back in the 1970s stayed true to its pulp origins and was unsuccessful despite the involvement of Denny O'Neil, Mike Kaluta and Bernie Wrightson.
By bringing in Chaykin a decade later, it was clear that some things were going to be shaken up and this was not going to be a standard pulp revival. You don't turn to Howard if you want the same old, same old.
Click to continue reading Forgotten Comics: Howard Chaykin's The Shadow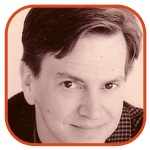 Posted by Tom Mason Categories: Editorials, Marvel Comics,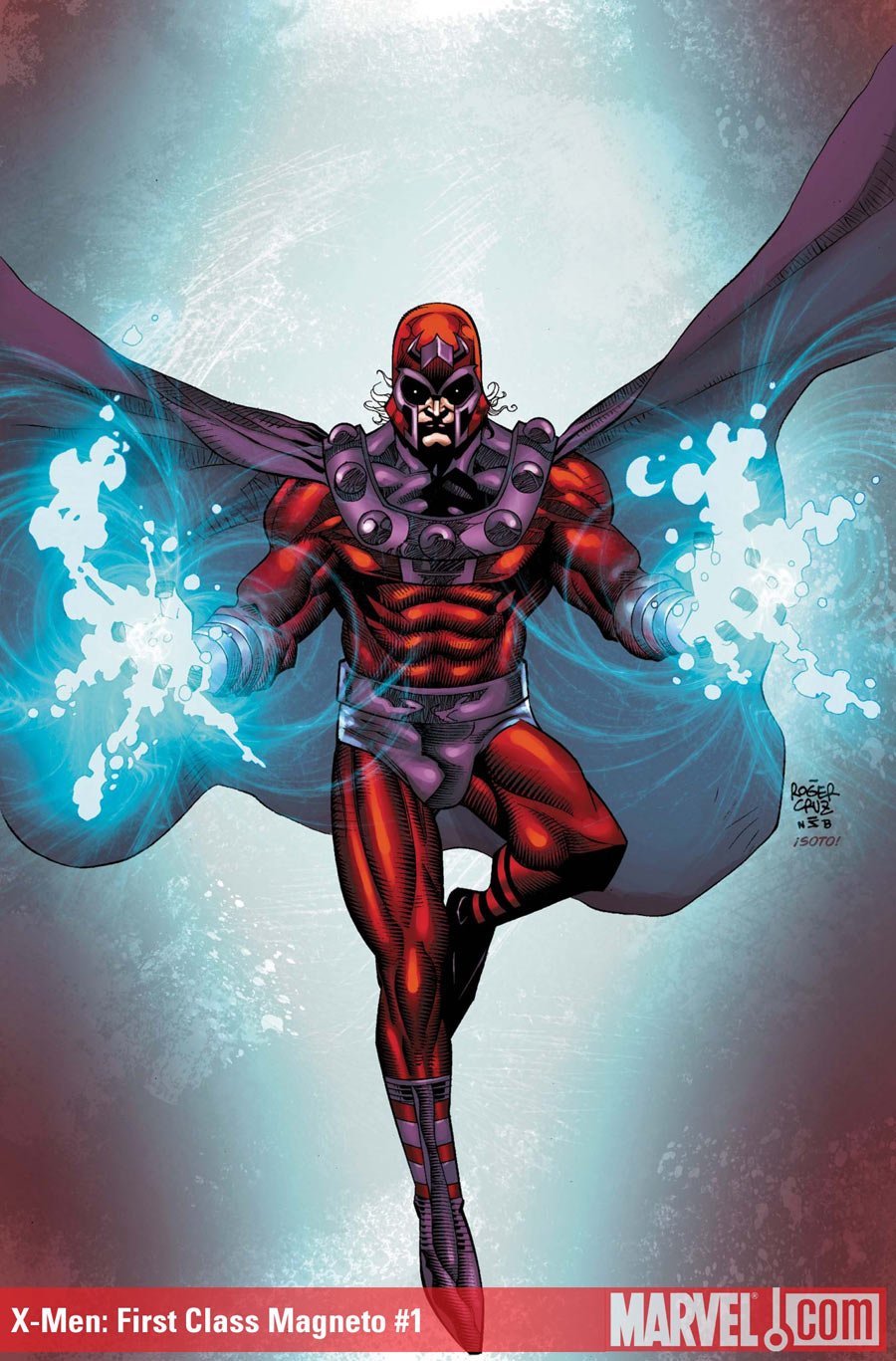 Unless there's an iPhone app for X-Men continuity, there's no way I can keep track of what's going on. Who's dead, who's alive, who's good, who's bad, who's banished, who's lost their power or gained new ones. I can't rattle off the names of the current X-Men or the books they appear in.

That's not a criticism. Plenty of people know all that and more, and more power to them. As I've gotten older, I like the books that pop up on the fringes, usually with apes or zombies or alt cartoonists.

However, I still like the X-Men characters and will still occasionally pick up a title outside of continuity where I don't have to know a lot going in. (I was like that with my college courses, too.)

Coming in January 2011, Marvel's got something that fits my interest. Howard Chaykin is writing a one-shot X-Men tie-in book, Magneto.

I've made no secret of my fan-crush on Howard Chaykin's work. I love how he's able to bounce between his own projects and corporate work with relative ease, as a writer, an artist and sometimes both.
Click to continue reading Howard Chaykin: Magneto #1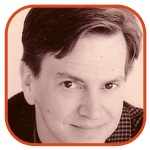 Posted by Tom Mason Categories: Editorials, Image Comics,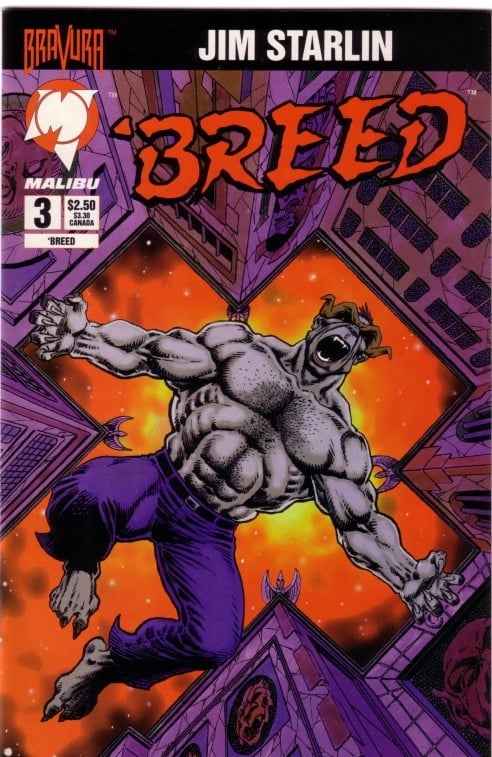 Since he's posted it on Facebook, I'm guessing it's not much of a secret anymore.

Jim Starlin is preparing 'Breed III, the third mini-series of his creator-owned property. The 7-issue series will debut in the summer of 2011 from Image Comics.

Jim will be writing, drawing and coloring the series. And, according to his Facebook post, "This mini will conclude the 'Breed storyline from the original 'Breed and 'Breed II series. The two previous 'Breed series will be collected, reprinted and on sale next summer also."

I can't wait.

'Breed #1 was the lead-off book for the Bravura imprint for which I was the Line Editor. That was my official title, but I was more like consulting editor.
Starlin, Howard Chaykin, Walter Simonson, et al, don't need story direction for their creator-owned projects; I was just there to check spelling and pagination and hang out with some of my favorite creators (until I was stolen away to work on something else).
Click to continue reading Jim Starlin: 'Breed III Summer 2011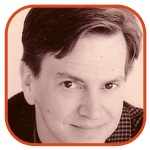 Posted by Tom Mason Categories: Conventions, Editorials, Independent,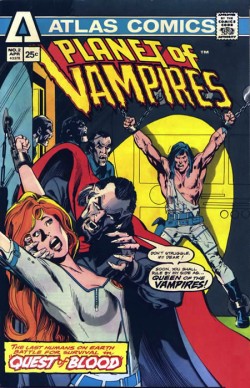 Some years ago, in the pre-Ultraverse of Malibu Comics the company had a chance to acquire the old Atlas/Seaboard comic book characters from two guys who claimed to have the rights.
It was very tempting at the time to pursue it – Atlas had a bunch of great characters created by folks like Howard Chaykin, Steve Ditko, Pat Broderick, Gary Friedrich, Mike Ploog, Larry Hama, Michael Fleisher, Ernie Colon, Neal Adams, Alex Toth, John Severin, Russ Heath, Wally Wood, and Mike Sekowsky and many others.
At the time, it would've been quite a boost to the company to acquire the characters: they had a certain brand recognition, a lot of sentimental fanboy attachment, and had only been out of the marketplace for less than 15 years or so at the time.
Once acquired, the plan would've been to try to round up the original creators – as many as possible - and launch a new Atlas universe that would be separate from the company's other titles.
Click to continue reading The Return of Atlas Comics
© Gear Live Media, LLC. 2007 – User-posted content, unless source is quoted, is licensed under a Creative Commons Public Domain License. Gear Live graphics, logos, designs, page headers, button icons, videos, articles, blogs, forums, scripts and other service names are the trademarks of Gear Live Inc.