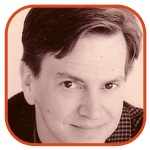 Posted by Tom Mason Categories: Editorials, Movies, Dark Horse Comics, DC Comics, Marvel Comics,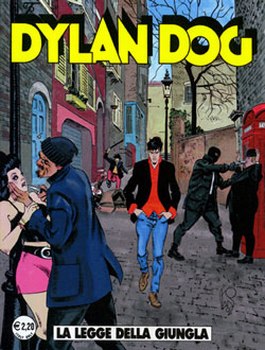 So who's going to win the big summer comic book movie sweepstakes? Will it be Marvel's Thor? DC's Green Lantern? Cowboys & Aliens?
You might not know it, but there's another comic book based movie coming out and it's opening this Friday, April 29th.
Dylan Dog: Dead Of Night.
It's based on an Italian comic book series created by writer Tiziano Sclavi back in 1986. The series claims nearly 60 million readers worldwide, though almost none of them are in the U.S. The series was reprinted by Dark Horse in 7 volumes between 1999-2002.
The movie is set in New Orleans where Dylan is an investigator of the undead. Brandon Routh from Superman Returns plays Dylan, and the supporting cast includes Taye Diggs and Peter Stormare (so great in Fargo).
Click to continue reading Brandon Routh Is Dylan Dog: Comic Book Movie
Read More

| Dylan Dog Trailer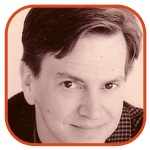 Posted by Tom Mason Categories: Editorials, Interviews, Movies, Reviews, DC Comics,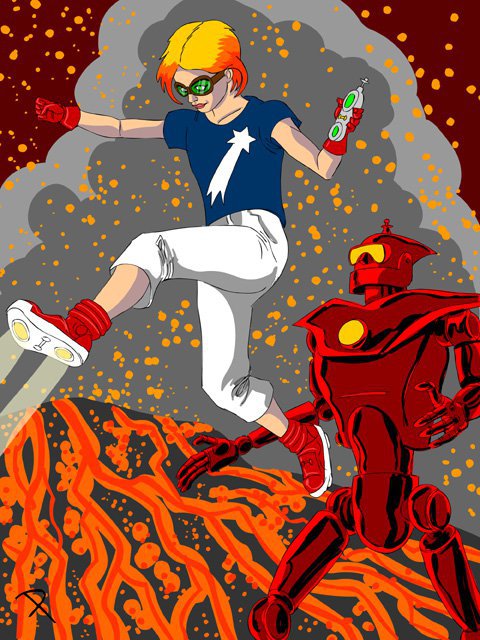 I have an idea for a great drinking game. Surf the internet and every time you come across a link to Bleeding Cool's expose of Rob Granito, take a drink. You'll be Lohan'ed before Monday. In the meantime, I await the Bluewater biography of Mr. Swipey McSwipe-swipe.
Let's see what else is out there:
Batman: The writer Lance Mannion tries to teach his sons about Batman.
Liberty: Writer Martin Powell gets interviewed at Broken Frontier. Subject: his children's books and The Halloween Legion and Liberty Unlimited, both of which I'm really looking forward to.
Blood: Mark Wheatley, Marc Hempel and Ricky Shanklin's graphic novel Blood Of The Innocent is marching toward the big screen. Breck Eisner (The Crazies) is attached to direct and Bill Marsilii (Deja Vu) is writing the screenplay. According to Scoop: "The original comic book series set Dracula against Jack the Ripper and was published by Warp in 1985."
Click to continue reading Weekend Reading: Batman, Clint, Shooter, Granito And Rozum!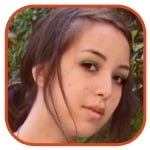 Posted by Robin Paulson Categories: Movies, Marvel Comics,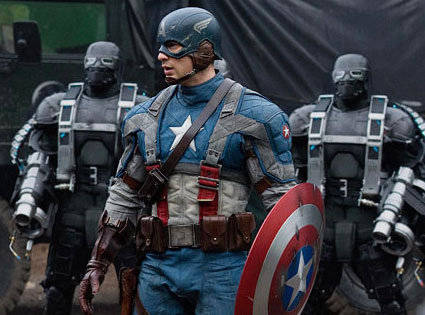 You know that when the shiny, new Spider-Man reboot reveals a first look at its costumed hero before you do, you're a little late to the party.
Finally, Marvel Entertainment released the first image of Chris Evans in complete red, white, and blue Captain America garb. While it's clearly an altered derivation from its comic book counterpart, I much prefer this modernized uniform with the obvious, borrowed pattern and design (was I the only one who couldn't contain giggles at the sight of Ryan Reynolds as Green Lantern?).
What do you think of the 2011, real life Captain America?
Read More

| E! Online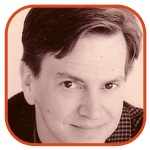 Posted by Tom Mason Categories: Editorials, Movies, Reviews, Dark Horse Comics, DC Comics, Independent, Marvel Comics,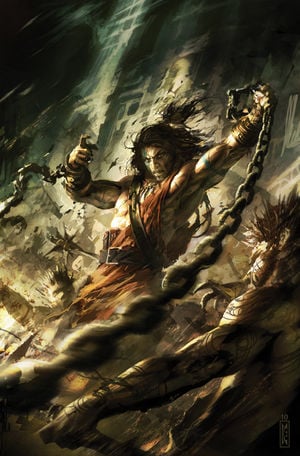 Thank you internets, you've been great this week. So let's share that bounty with others:

Mighty Samson: Writer J.C. Vaughn has a preview of Mighty Samson #1 at his blog. Shooter's involved, Patrick Olliffe is the artist. Dark Horse is the publisher. I'm in!

Here's a little more about the series at Comic Attack.

Shadow: Novelist James Reasoner has a Forgotten Book that's a must have for fans of Maxwell Grant's The Shadow: Gangland's Doom: The Shadow of the Pulps, by Frank Eisgruber Jr.

British Comics: Matthew Murray at Comics Beat goes all out for the new Dandy and breaks down its contents.

Peanuts: Zach Weiner finally lets Charlie Brown kick that football.

Peppers: Mark Evanier lives the sitcom life.

3-D: Ricky Sprague at Project Child Murdering Robot tells how Marvel Comics (in 3-D!) turned him into an atheist. Bonus: 3-D artwork on the internets!
Click to continue reading Weekend Reading: Bill Finger, Mighty Samson, The Shadow & Valerian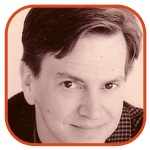 Posted by Tom Mason Categories: Editorials, Movies, Reviews, DC Comics, Independent, Marvel Comics,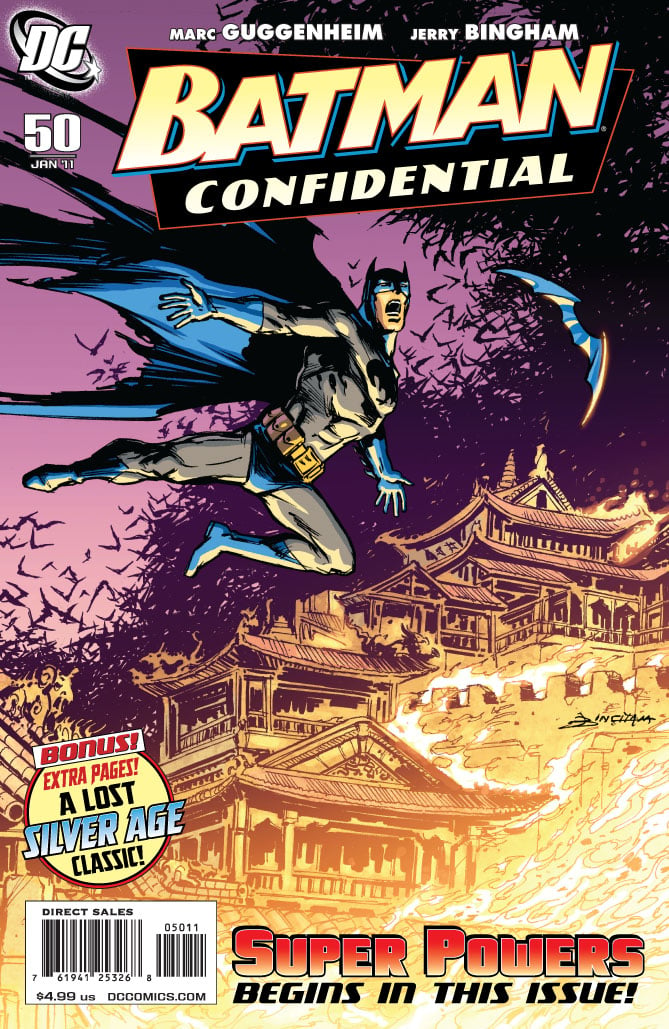 A big week on the internets, so let's get right to it.

For me, the big news is that my pal Jerry Bingham is illustrating a 5-part story in Batman Confidential, starting in issue #50 that went on sale this week. If you're on the fence about it, here's a multi-page preview of it that'll make you wish Jerry drew more comics. Fans of Batman: Son of the Demon rejoice!

Batman: Over at Project Child Murdering Robot, Ricky Sprague comments on the upcoming Christopher Nolan Batman movie with some language that might be NSFW but SWR (still worth reading)! Bonus shout out to Batman: Year One: "It was among the first of the modern age comic book character reboots that now seem to occur every other year or so. Mr. Miller's hardboiled writing was at its peak, and Mr. Mazzucchelli is one of the best illustrators ever."

Biff! Bam! Pow!: Bob Greenberger at ComicMix tackles the eternal question: Is Legends of the Superheroes any good? "You have to love kitsch, bad writing, awful acting, and comic books to enjoy (or endure) these specials."
Click to continue reading Weekend Reading: Batman, Tintin, Starlog and Jerry Bingham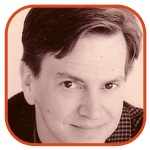 Posted by Tom Mason Categories: Editorials, Movies, DC Comics,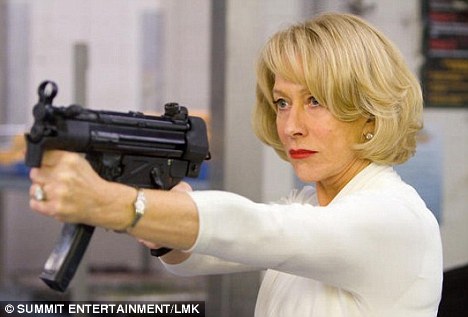 Gee, what movie should I see this weekend?
I could, of course, see Jackass 3-D because you can never see enough footage of people getting kicked in the balls. And in 3-D it might feel like I'm doing the kicking.
Hereafter looks cool, and I'll get around to seeing that shortly. Conviction has that kind of mid-October Oscar bait feel to it, where everyone is suicidal or finds salvation through tragedy or suffers from a tragic disease yet still finds time to teach us about life. But I'm not falling for that this weekend.
Click to continue reading Red: Warren Ellis and Cully Hamner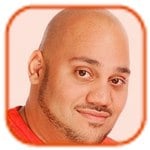 Posted by Andru Edwards Categories: Interviews, Movies, Marvel Comics,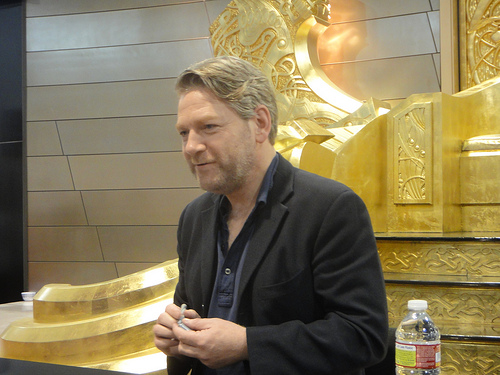 Kenneth Branagh believes Thor is like a Shakespeare play.
The actor-and-director - best known for his adaptations of Shakespeare's plays - says he took on the job of directing the forthcoming superhero movie, because it reminded him of the English playwright's works:
"I read the script and saw an epic adventure with, at the centre, human dynamics - which for me is what really works in comics. I looked at the relationships and saw brothers, mother, father and sons: the tight royal circle. When you get down to it, this is pure Shakespeare it's a great drama about familial problems concerning those who possess great power."
Click to continue reading Kenneth Branagh Explains Why He Directed Thor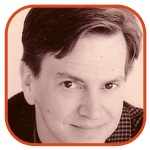 Posted by Tom Mason Categories: Conventions, Editorials, Movies, Television, Independent,
-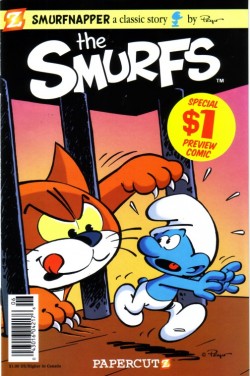 Smurf's up! In the smurfing world of Smurfs, Papercutz has the smurfing Smurf rights and will smurf out some graphic novels for the smurf market.
Written by Yvan Delporte and illustrated by Peyo, the Smurfs began life in the Belgian comic magazine Spirou back in 1958 and eventually spawned an award-winning and long-running Hanna-Barbera animated series back in 1981, and a series of Random House graphic albums around the same time.
And now in seeming anticipation of the
upcoming movie starring Neil Patrick Harris and Hank Azaria, Jim Salicrup and the Papercutz crew are unleashing a line of Smurf graphic novels at just $6.99 a pop.
The first two volumes, The Purple Smurf (first time in English), and The Smurfs And The Magic Flute will ship in September and The Smurf King will follow in December.
To promote the launch, Papercutz had their $1 Smurf comic at the San Diego Comic Con (the bargain of the summer con season).
Click to continue reading Comic Con International 2010: The Smurfs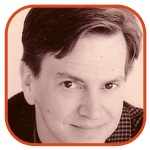 Posted by Tom Mason Categories: Editorials, Movies, Independent,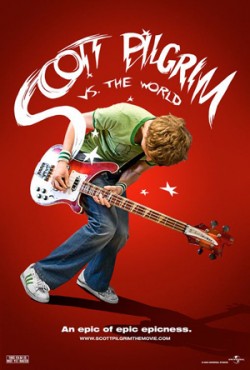 Let's see…what movie should I see this weekend? Well, there's The Expendables with Sylvester Stallone (who also directed), Jason Statham, Jet Li, Dolph Lundgren, Eric Roberts, Mickey Rourke, Gary Daniels, and cameos by Bruce Willis and Arnold Schwarzenegger. All manly men getting ready to punch each other and others, shoot each other and others, and mouth off a bunch of one-liner catchphrases. Plus, added bonus: I've met Gary Daniels when he was wearing the original Hardcase costume for a proposed Ultraverse movie.
Then there's Eat Pray Love where I can watch Julia Roberts be sad because she had to leave her happy marriage, take a pile of money that no one else has and travel around the world to wherever she wants, eat what she wants and have everyone she meets absolutely adore her. I like fantasy movies, but they need to have swords.
But there's also some indy film starring Michael Cera and directed by that guy who did Shaun of the Dead. It's called Scott Pilgrim Vs. The World and it appears to be based on a comic book or something. Anybody know anything about it?
[Artwork: promo poster for Scott Pilgrim Vs. The World]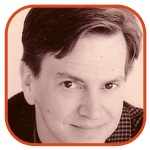 Posted by Tom Mason Categories: Conventions, Editorials, Movies,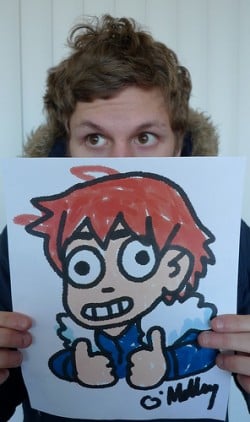 Comic Con International is literally just around the corner and no one's got time for long-winded intros. Let's get right to it:
Scott Pilgrim: Adam Sternbergh writes about Michael Cera, Scott Pilgrim Vs. The World and ties it all in to his fancrush on Alpha Flight. Yes, you read that right. It all takes place in The Walrus, the Canadian magazine of, oh yeah, you read that right, too. Canada has a magazine.
Captain Action: He's not a "doll," he's an "action figure," and he's back in action courtesy of Beau Smith and Eduardo Baretto in the upcoming Captain Action Winter Special from Moonstone. Beau talks about the issue with First Comics News.
Dick Tracy: The plainclothes detective's self-titled comic strip may soon go the way of Little Orphan Annie, but at least there's a website devoted to his work. And it's packed with goodies for Tracy fans to enjoy, including some never-before-published material by Max Allan Collins and Joe Staton. Click fast because the site is referred to as a "limited time tribute website."
Click to continue reading Weekend Reading: Scott Pilgrim, Captain Action, Dick Tracy and Mel Gibson
© Gear Live Media, LLC. 2007 – User-posted content, unless source is quoted, is licensed under a Creative Commons Public Domain License. Gear Live graphics, logos, designs, page headers, button icons, videos, articles, blogs, forums, scripts and other service names are the trademarks of Gear Live Inc.