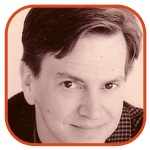 Posted by Tom Mason Categories: Editorials, Movies, Reviews, Dark Horse Comics,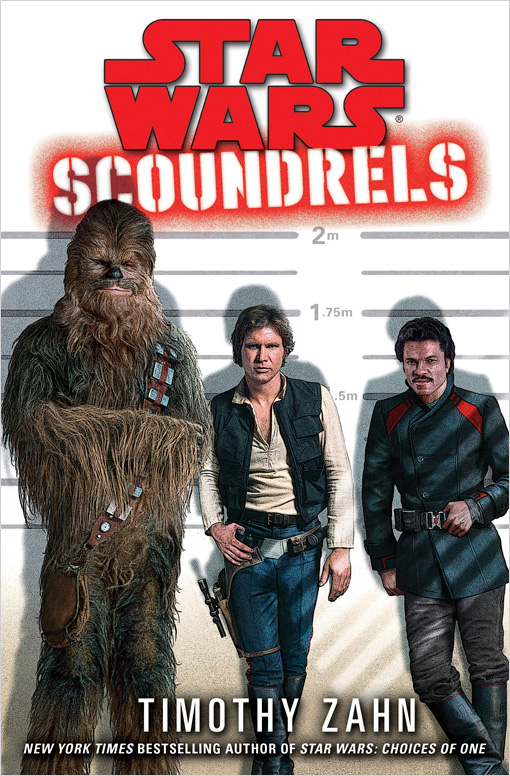 The internets are abuzz with all sorts of great stuff this week. Let's take a look.
Gerry Conway is one of my favorite writers. I love his Marvel work on Spider-Man and countless others, his Atari Force for DC is an unsung gem, and, more importantly, I think his work as a writer-producer on Law & Order: Criminal Intent gave that show its best episodes. This project with him looks very interesting.
Great news. An old DC book that slipped under the radar is getting collected by Dark Horse. It's Dan Jolley's (and Leonard Kirk's and Robin Riggs') Bloodhound. Here's a solid interview with Dan at Robot 6.
Mickey Mouse tries to kill himself, in 1930.
A Star Wars novel as caper with Han, Chewy and Lando? Here's a very favorable review from Randy Johnson of Star Wars: Scoundrels by Timothy Zahn.
Click to continue reading Weekend Reading: Star Wars, Gerry Conway, Bloodhound, & Mickey Mouse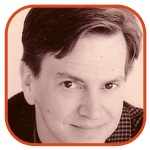 Posted by Tom Mason Categories: Editorials, Independent,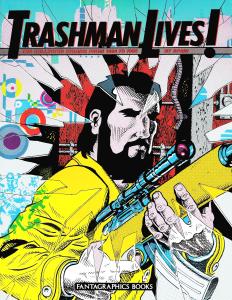 Spain Rodriguez passed away following a lengthy illness. Spain was one of the great cartoonists to emerge from the underground comix movement of the 1960s.
He didn't draw or write like any one else, either in underground comix or corporate mainstream comics and his work was always top-notch. I never had the pleasure of meeting him, but by all accounts, he was a good guy.
Here's an article from The Comics Journal about his most recent work.
Art Spiegelman talks about his friendship with Spain.
And here's his obituary from the San Francisco Chronicle.
[Artwork: Trashman by Spain Rodriguez]
Read More

| Spain Rodriguez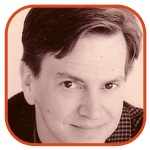 Posted by Tom Mason Categories: Editorials, Interviews, Movies, Reviews, Dark Horse Comics, DC Comics, Marvel Comics,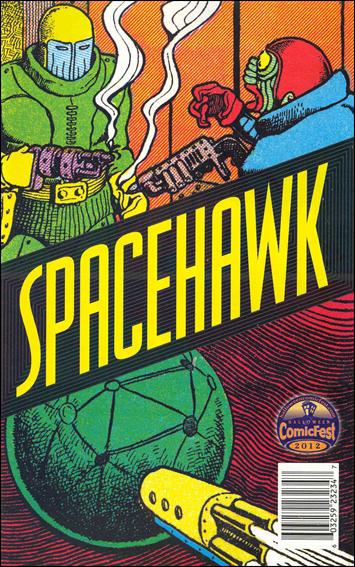 I'm stuffed with the turkey of Thanksgiving, but there's always time to unstuff some of the internets. Let's take a look at things to read between naps.
This has gotten a lot of play, but it's too funny to not link to: Tom Spurgeon at The Comics Reporter has compiled his list of the 10 Least Powerful People In Comics. Number five made me laugh out loud.
And Spurgeon does it again: I think Howard Cruse is one of the great cartoonists to have emerged from the Underground Comix movement. Spurgeon's interview with him is an excellent read.
The Dandy, the long-running British comic book for kids, is getting cancelled in December and the line-up for the last issue is spectacular - 75 stories in a 100 page issue. I want one. Oh yes I do! Lew Stringer shares some details.
Click to continue reading Weekend Reading: Spacehawk, The Dandy, Kirby and Howard Cruse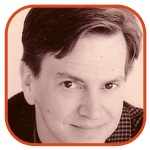 Posted by Tom Mason Categories: Editorials, Movies, Reviews, Independent, Marvel Comics,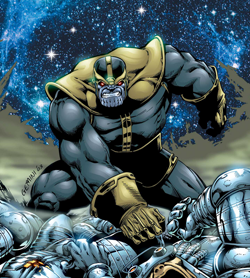 Next week, we'll all be talking about Men In Black III, but this week was still a lot of chatter about Joss Whedon's The Avengers. Let's hit that:
Avengers creators assemble! Here's a short but excellent interview with Jim Starlin, courtesy of Hero Complex and Geoff Boucher. It's super-spoilery so if you haven't seen the movie yet, don't click!
And speaking of Avengers, here's writer Lance Mannion's review, titled "The Romance Of Tony Stark."
Tim at Balloon Juice views The Avengers: "It's a Whedon movie, and quite a good one. Every other line of dialogue could end up on a t-shirt, characters come across as layered and real, conflicts involve profound philosophical differences where it is only sometimes clear who has the 'right' side of it, and one or more title character will have a very near-death experience."
Click to continue reading Weekend Reading: Avengers, Starlin, Finger and Bagge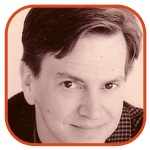 Posted by Tom Mason Categories: Editorials, Interviews, Movies, Reviews, DC Comics, Marvel Comics,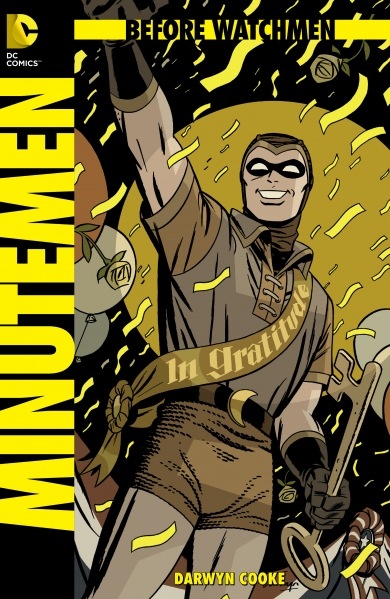 I once met Alan Moore, had dinner with him in fact. A dinner that included Stephen Bissette and John Totleben.
I must stress that they did not have dinner with me at my invitation - I was at the table as a guest of Gary Groth and Kim Thompson from Fantagraphics. Also in attendance was Dave Olbrich. The creative trio - currently on DC's Swamp Thing - was on their way to NY and had stopped in at the Fantagraphics offices to meet with Gary and Kim and head for Chinese food. And I got to tag along.
I spent a couple of hours listening to Moore and his companions regale the group with story after story. At no point did I ever think of Alan Moore as crazy. In fact, I thought he was one of the smartest guys I'd ever met. He was also not like anyone I'd met either before or since. He was different, alright. But crazy? No. Weird? Hardly.
Which brings me to this:
Click to continue reading Weekend Reading: Avengers, Alan Moore, Before Watchmen, and Don McGregor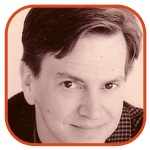 Posted by Tom Mason Categories: Editorials, DC Comics, Marvel Comics,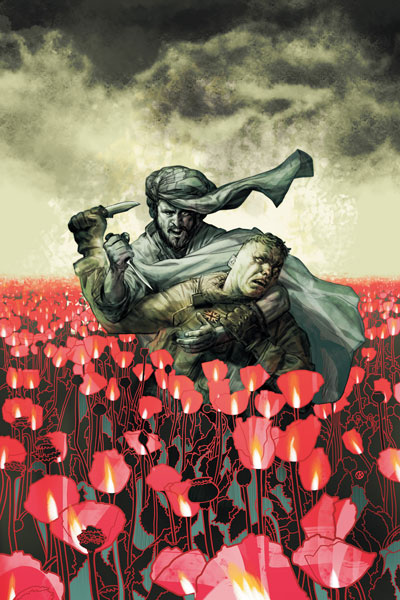 After a few months in the #2 slot, Marvel regained its long-standing #1 position, by a tiny margin. It pushed out DC Comics, which had been #1 since it's big reboot and launch of 52 #1's.
Now DC's New 52 is changing.
Heidi at Comics Beat reports that the New 52 is about to become the "Recent 46 and the New 6" with the cancellation of 6 titles with issue #8, and 6 others coming in off the bench.
Plus the return of Earth 2 and crossovers.
If you had 8 months in the office pool, you're the winner. I had 10, so I have to cough it up.
Happy new year!
[Artwork: Men Of War #7, the penultimate, © DC Entertainment]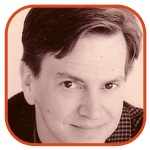 Posted by Tom Mason Categories: Editorials, Marvel Comics,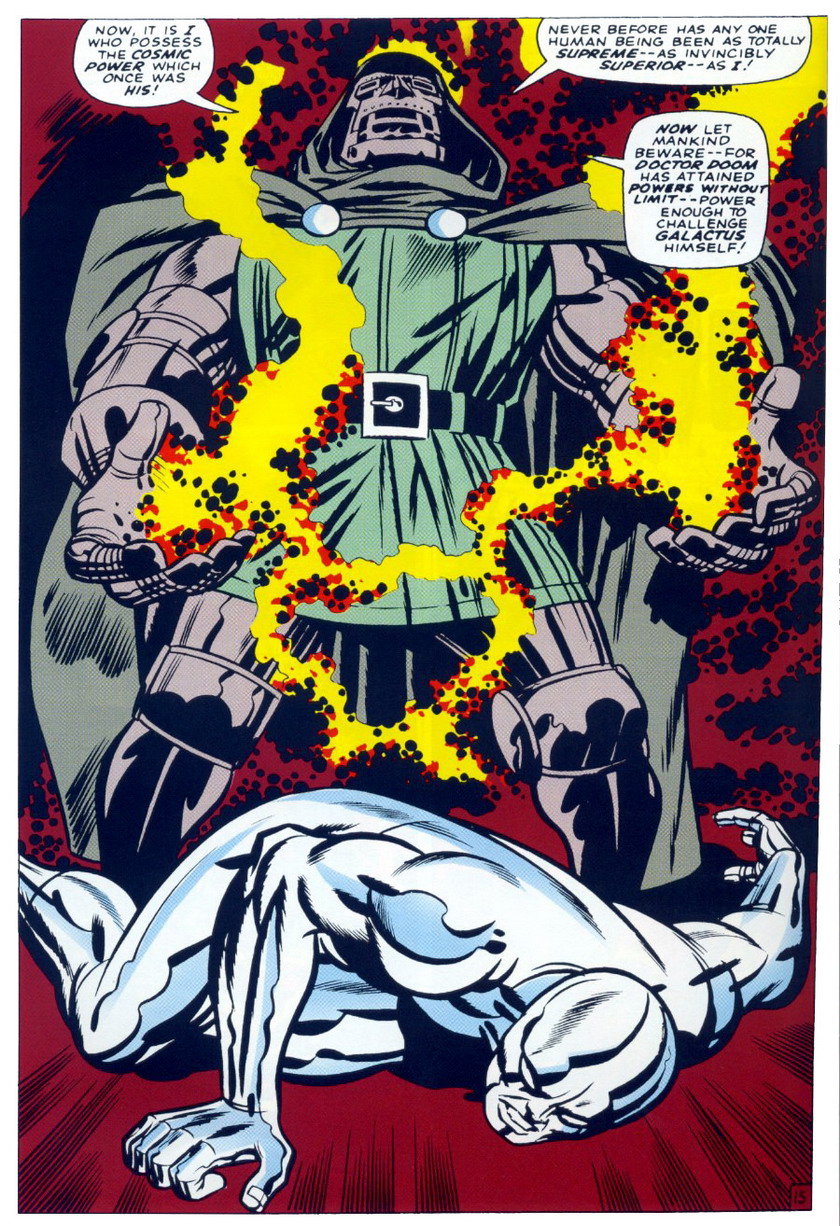 Most of you already know that a federal judge ruled in favor of Disney/Marvel and against the estate of Jack Kirby in their claim for copyright termination for 45 characters Kirby either created or co-created.
Naturally, there has been some reaction to this as we all await what the next step will be in what one can only assume is an ongoing, sad, and unnecessary struggle.
Here are some links if you want to follow along:
Michael Dean at The Comics Journal - which has a history with Kirby and was instrumental in helping Jack get what was left of his art back from Marvel in the 1980s and exposing how Marvel was extorting his signature - does the heavy lifting on the ruling.
Dean also wrote a summing up of Kirby's 1980s-era battle with Marvel over the return of his original art.
Click to continue reading Jack Kirby And Marvel Comics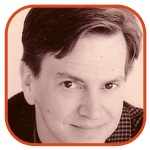 Posted by Tom Mason Categories: Editorials, Image Comics, Wizard Entertainment,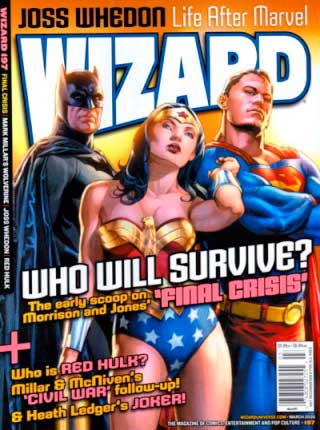 Okay, who had Comics Buyer's Guide in the Last Comics News Magazine Standing pool?

CBG is now the longest-running continuously published comic book magazine and they've survived all comers. Overstreet's Fan, Hero Illustrated, The Comic Reader, The Mirkwood Times, The Comics Journal, and now Wizard.

In case you haven't heard the news, Wizard Magazine officially shut down last week, sending its staff packing.

Wizard was lucky - they caught the wave of the 1990s comic book bubble and the launch of Valiant and Image and then helped increase that bubble (Gareb was at the first official meeting of the Image Comics founders at Marc Silvestri's Malibu beach house way back in the early 1990s).

Once the gravy train of million-selling comics derailed, and the internet took away the need for a news magazine, Wizard's been struggling to remain a viable publication. Watching them flail around for the past decade has not been pretty. I knew a couple of good people who worked for the magazine in those early years and they've long since gone onto other things.
Click to continue reading R.I.P. Wizard Magazine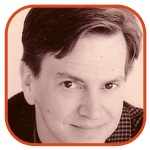 Posted by Tom Mason Categories: Editorials, Movies, Reviews, Dark Horse Comics, DC Comics, Independent, Marvel Comics,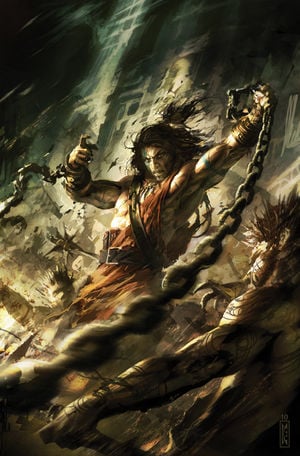 Thank you internets, you've been great this week. So let's share that bounty with others:

Mighty Samson: Writer J.C. Vaughn has a preview of Mighty Samson #1 at his blog. Shooter's involved, Patrick Olliffe is the artist. Dark Horse is the publisher. I'm in!

Here's a little more about the series at Comic Attack.

Shadow: Novelist James Reasoner has a Forgotten Book that's a must have for fans of Maxwell Grant's The Shadow: Gangland's Doom: The Shadow of the Pulps, by Frank Eisgruber Jr.

British Comics: Matthew Murray at Comics Beat goes all out for the new Dandy and breaks down its contents.

Peanuts: Zach Weiner finally lets Charlie Brown kick that football.

Peppers: Mark Evanier lives the sitcom life.

3-D: Ricky Sprague at Project Child Murdering Robot tells how Marvel Comics (in 3-D!) turned him into an atheist. Bonus: 3-D artwork on the internets!
Click to continue reading Weekend Reading: Bill Finger, Mighty Samson, The Shadow & Valerian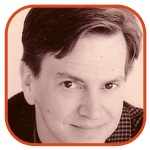 Posted by Tom Mason Categories: Conventions, Editorials, Independent, Marvel Comics,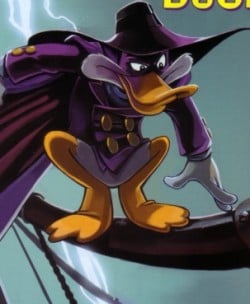 So once again, I'm going to the San Diego con. I mean, Comic Con International in San Diego.
Oh, I know what you're thinking – the noise, the crowds, and oh all that non-comic book stuff. The cosplayers, the Twi-hards, the (gasp) movie and TV people. Well, I don't care – I welcome them all. And if the hardcore funnybook fans need to bitch and moan that the con "isn't about comics anymore," well that just sounds like the nerd equivalent of "get off my lawn."
Here's a link to the con website that has all the programming events for each day. I took that list and sorted it by just comics-related programming and here's the result. Honestly, there are so many that you'll be the star of your own private Walking Dead mini-series before Friday's over.
Click to continue reading Comic Con International 2010: I'll Be There
© Gear Live Media, LLC. 2007 – User-posted content, unless source is quoted, is licensed under a Creative Commons Public Domain License. Gear Live graphics, logos, designs, page headers, button icons, videos, articles, blogs, forums, scripts and other service names are the trademarks of Gear Live Inc.