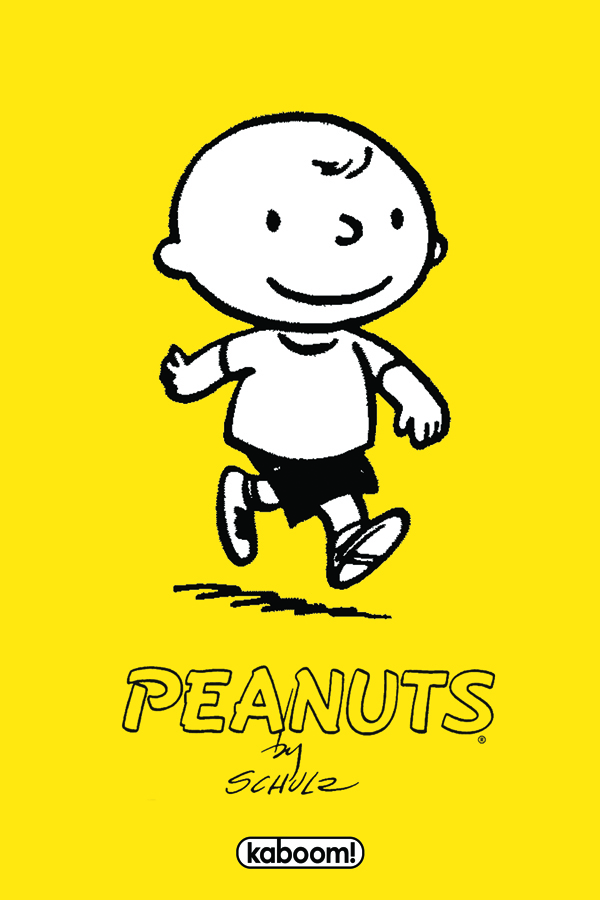 Do you like the Peanuts? Are you a fan of Charlie Brown, Snoopy, Lucy and Linus? When you hear Vince Guaraldi's piano do you immediately think Charlie Brown Christmas? Well, there's a job that you might be interested in.
The Charles M. Schulz Museum And Research Center in Santa Rosa, California is looking for a curator. It's a full-time gig and you'll need some museum experience that doesn't just include staring at the exhibits or eating in the cafeteria. The museum is "27,000 square feet which showcases the comic art and legacy of Charles M. Schulz and the Peanuts comic strip collection."
As the curator, you'll be "responsible for planning the exhibition schedule, researching, and writing exhibition text." Some other stuff is required, but details and contact info are at the job listing.
Good luck, job seekers!
[Artwork: Peanuts, one of the comics published by Kaboom, a division of Boom! Studios]
Read More

| Naspa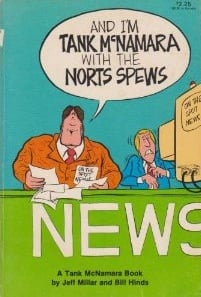 The well-known comic strip writer (Tank McNamara) and movie reviewer Jeff Millar has passed away.
Millar, and artist Bill Hinds, created Tank back in 1974 and quickly carved out a nice niche for itself as one of the few successful sports-based cartoons at a time when sports was fast becoming a national obsession.
Tank was always a top-notch strip. Millar had a playful and punny sense of humor and Hinds was a great draftsman.
That they managed to keep the strip going for 38 years is quite an accomplishment.
Here's the obituary from the Houston Chronicle, where Millar used to work. It details a lot of his non-comics accomplishments, many of which I was previously unaware.
[Artwork: Tank McNamara]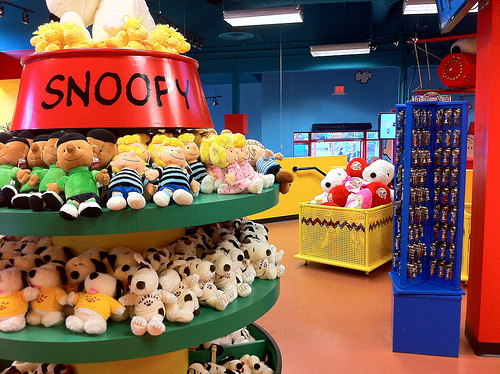 "And then maybe we'll all finally come to the conclusion that no, the money isn't online, it's in the merchandise and the collections, and the same damn thing has always been true for syndicated strips. One last time for those at the back: Sparky [Charles Schulz] or Jim [Davis] or whichever megasuccess you wish to discuss did not become richer than God off of syndicate checks. The money came from getting the people who read the strip (and essentially paid nothing for it) to buy other stuff with characters on it."
- Webcomics blogger Gary Tyrrell at Fleen, once again laying it out for the people who don't get it, that the business model for webcomics is no different from that of newspaper comics. No. Different.
Don't forget to check out our other notable quotes!
[Artwork: Snoopy merchandise]
Read More

| Fleen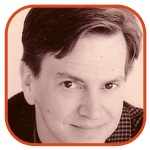 Posted by Tom Mason Categories: Editorials, Movies, Marvel Comics,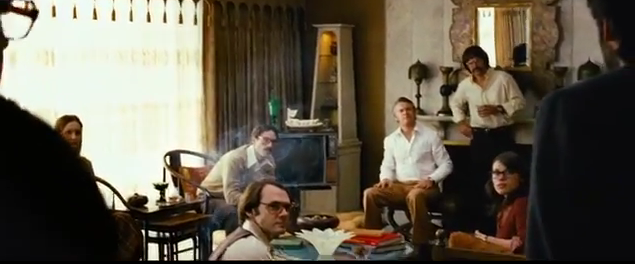 I am shocked - shocked, I tell you - to discover that the movie Argo (about how Jack Kirby's designs for a screenplay based on a Roger Zelazny novel helped rescue hostages in Iran for the CIA) is playing fast and loose with history.
Michael Sporn has a long post with some nice artwork by Playboy cartoonist Rowland B. Wilson and some rare artwork by Alex Toth.
Down The Tubes interviews Paul Scoones, author of the new Doctor Who book: The Comic Strip Companion: The Unofficial and Unauthorised Guide to Doctor Who in Comics: 1964 — 1979.
Click to continue reading Weekend Reading: Jack Kirby, Alex Toth, Harlan Ellison & Argo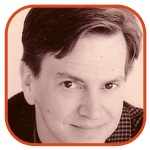 Posted by Tom Mason Categories: Conventions, Editorials, Movies, Reviews, Image Comics,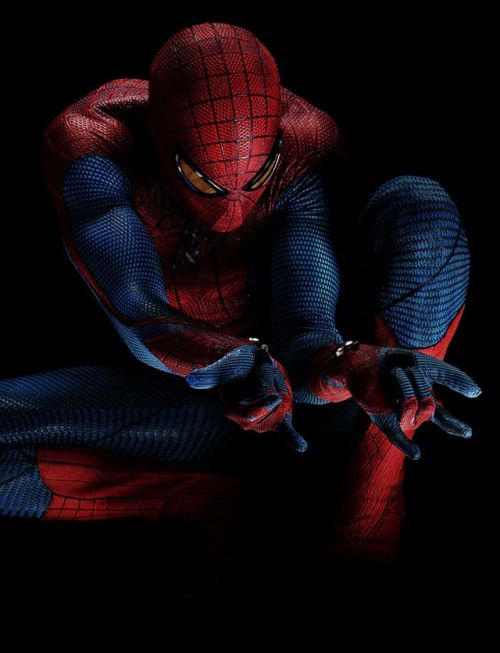 This is the week where the comics industry slows down for a couple of days as everyone saves their big news for Comic Con International in San Diego. That gets going on Wednesday evening - Preview Night - and you can expect the announcements to start flying faster than anyone can cut and paste a press release, and everyone's abuzz with their favorite version of the four Spider-Man movies.
For now, though, the internets still have some things to read:
A weather-battered Beau Smith looks at Spider-Man.
Longbox Graveyard also has a look at Spider-Man, of the Steve Ditko era.
Hero Complex reports the return of Marc Silvestri's Cyberforce, with the words "Kickstarter" and "free" as part of the launch equation.
Click to continue reading Weekend Reading: Spider-Man, Cyberforce, and Norm Breyfogle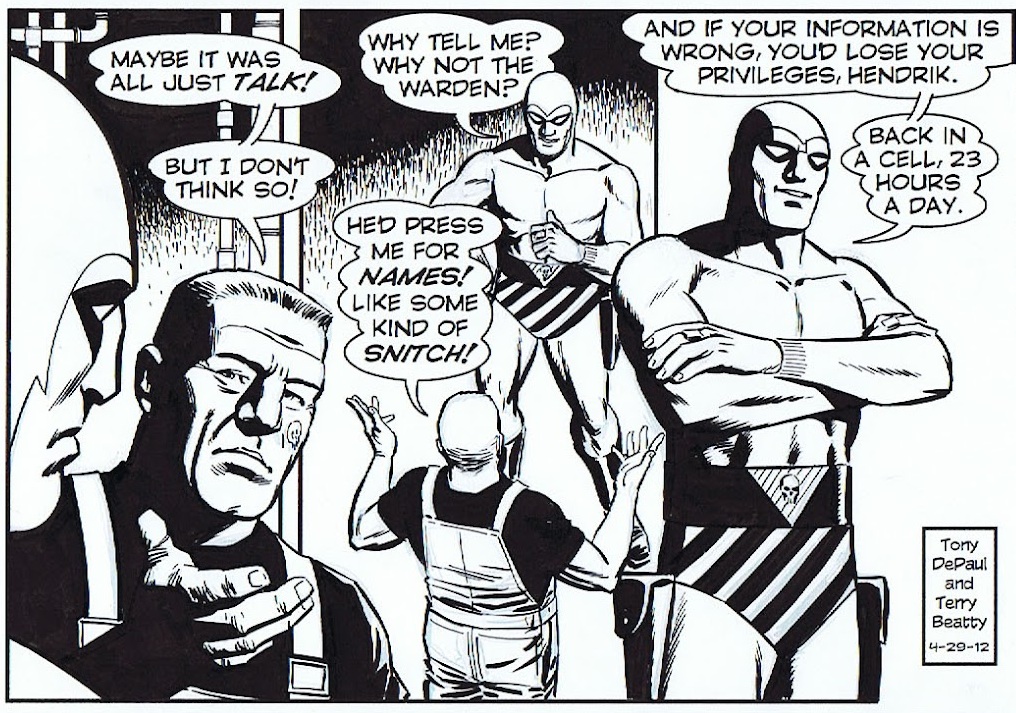 If you've ever wanted to own a piece of original art from The Phantom comic strip, now's your chance.
My pal Terry Beatty is having an art sale and he's listed a bunch of Phantom Sunday strips on his site and they're just beautiful. Terry pencils and inks the strip these days, and he does a great job. The black-and-white comic strips have a very noir quality to them. Even if you have no interest in buying them, run over to Terry's site and have a look at some gorgeous art anyway.
You might just change your mind.
[Artwork: A panel from The Phantom, illustrated by Terry Beatty]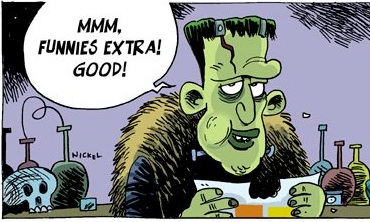 Ad sales is one of the hardest jobs I can think of that doesn't involve actual physical work. It's all phone calls, meetings, presentations, networking - y'know, sales.
A new company called Funnies Extra! is looking for an ad sales person for a "new full-color comics newspaper called "Funnies Extra!" The job is commission only - so you sell ads, you get $.
"Print publication ad sales experience preferred but not required" is you're a "self-starter, a great communicator, organized and energetic."
Click to continue reading Comic Book Jobs: Ad Sales
Read More

| Funnies Extra!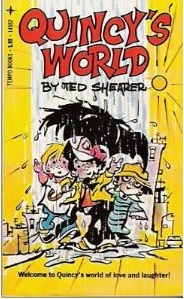 My local newspaper never carried Quincy by Ted Shearer, but I would occasionally see the strip in The Baltimore Sun when visiting family. I liked its "urban Peanuts" vibe, and I really liked Shearer's artwork.
I recently snagged - thank you library book sale - a long-out-print copy of Quincy's World, one of the type of once-ubiquitous reprint paperbacks that used to pop up in drug stores and newsstands back in the day. I read through it in one sitting and it was just as good, perhaps even better, than I remembered.
Quincy is a sort of "everykid" in the tradition of other comic strip archetypes like Skippy, Charlie Brown and Tiger. What makes him unique is his optimism, and his light-hearted outlook on his downscale urban setting. Quincy, the strip, is set in a city environment, in a low rent neighborhood populated by rundown buildings, broken fences, and abandoned lots.
Click to continue reading Forgotten Comics: Quincy by Ted Shearer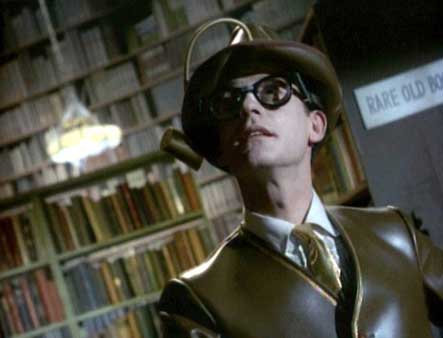 Heads up, you decimals of Dewey! Virginia Commonwealth University is looking for an Undergraduate Research Librarian, on their Richmond, Va campus. The starting salary is a nice $45,000/year, which is steady college money.
The VCU Libraries, "one of Virginia's outstanding research library systems, advances the University's teaching, research, service, and patient care mission with holdings exceeding 2.3 million volumes, 61,000 serials, 500,000 e-books, and nationally prominent collections in the health and biological sciences, social work, the arts, the history of medicine, and comic and book arts."
Click to continue reading Comic Book Jobs: Research Librarian
Read More

| Research Librarian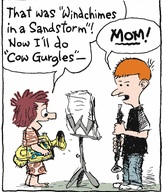 Universal Uclick, the home of Doonesbury and Cul de Sac, is looking for a full-time Production Editor in their Kansas City office.
You'll assist with proofreading, copyediting, production and layout of various puzzles, columns and games as well as "servicing an assigned set of clients, creating, designing and delivering paginated comic/advice/puzzle pages each week."

Newspaper industry or print experience is preferred, old-timer, along with editorial, organizational and time-management skills.
Click to continue reading Comic Book Jobs: Universal Uclick
Read More

| Production Editor

© Gear Live Media, LLC. 2007 – User-posted content, unless source is quoted, is licensed under a Creative Commons Public Domain License. Gear Live graphics, logos, designs, page headers, button icons, videos, articles, blogs, forums, scripts and other service names are the trademarks of Gear Live Inc.