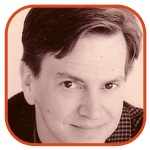 Posted by Tom Mason Categories: Conventions, Editorials,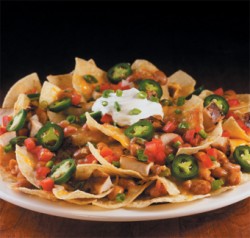 One of the reasons I like the San Diego Comic Con/Comic Con International so much is that I get to see old friends and co-workers. That happened yet again (what a shock!) at this year's convention.
Chris Ulm (one of the cofounders of the app company Appy Entertainment) and Dave Olbrich, now at Space Goat Productions, and little old me started talking about comics in the digital age along with the quality of nachos in restaurants surrounding the convention area.
That conversation ended when the sports bar closed, but Chris and I picked it up again on Facebook. Dave had dropped out, but Paul O'Connor, another pal who also co-founded Appy Entertainment and runs their company blog, joined in.
Click to continue reading When Speaks The Blowhards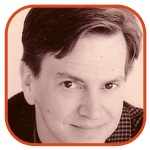 Posted by Tom Mason Categories: Conventions, Editorials, Independent, Marvel Comics,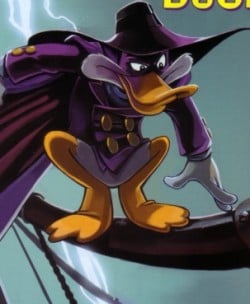 So once again, I'm going to the San Diego con. I mean, Comic Con International in San Diego.
Oh, I know what you're thinking – the noise, the crowds, and oh all that non-comic book stuff. The cosplayers, the Twi-hards, the (gasp) movie and TV people. Well, I don't care – I welcome them all. And if the hardcore funnybook fans need to bitch and moan that the con "isn't about comics anymore," well that just sounds like the nerd equivalent of "get off my lawn."
Here's a link to the con website that has all the programming events for each day. I took that list and sorted it by just comics-related programming and here's the result. Honestly, there are so many that you'll be the star of your own private Walking Dead mini-series before Friday's over.
Click to continue reading Comic Con International 2010: I'll Be There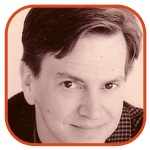 Posted by Tom Mason Categories: Editorials, Independent,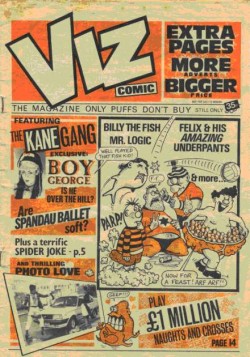 You know what you've always wanted to see? Your favorite comic book creator doing his one-man comedy show. How awesome would it be to hear Boom's Ross Richie do 15 minutes on the future of the Direct Market at The Comedy Store? Or Joe Quesada as the warm-up guy for the Eisner Awards? Or perhaps Diane Nelson's musings on the differences between New York and Los Angeles?
Well, that doesn't happen in America. We leave our comedy to the non-comic book people like Carrot Top or Dane Cook. The British, however, don't have that tradition. Coming up on July 23 and 24, those of you in England will have a chance to hear British comics creator Simon Donald's stories and one-liners.
Who's Simon Donald? He's the founder of the British comedy magazine, Viz. It's a two-part show, focusing on his wacky family growing up and the birth "of the national treasure that is Viz."
Click to continue reading British Comics: Get Your Viz On
Read More

| Soho Theatre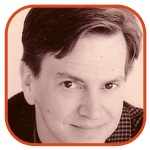 Posted by Tom Mason Categories: Editorials, Marvel Comics,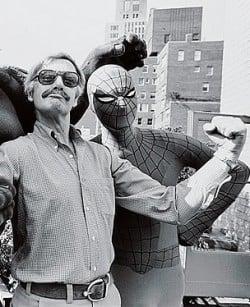 As any regular browser of the internets knows, Stan Lee's POW! Entertainment has pacted with Boom! Studios to launch a line of superhero comic books based on concepts from The Man himself. Here are 10 things that Stan said as he signed the deal.
10. "What a coincidence! A Mark Waid once interviewed me for Amazing Heroes."
9. "'Boom,' huh? Have you thought about either 'Krakadoom!' or 'Bah-bah-boom'"?
8. "Can we work 2099 into the title of something?"
7. "You can still get me a room at San Diego, right?"
6. "How will this affect my cameo in Iron Man 2?"
5. "With great power comes a really great contract."
4. "Apple is talking to me about the iStan."
Click to continue reading Stan Lee And Boom! Studios: Top 10 Things Overheard
Read More

| Boom! Studios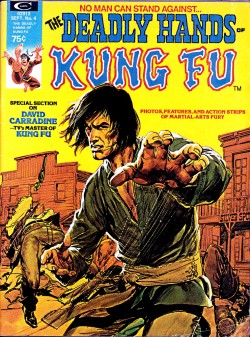 Stan's back in case you haven't heard (he's over at Boom!) and if you have, you'll be happy to know there's still a bunch of cool stuff all over the internet you might not have seen yet.
Comic Heroes: When is it a good time to launch a new magazine? Probably when most of the biggest grossing movies of the last 10 years have been based on comic books and sci-fi. John Zipperer has the news of a new magazine devoted to comic books and coming out of England from the publishers of SFX. Good news for the British - it's coming out this month.
Stan Lee: Clifford Meth got about 2-minutes with The Man he's known for three decades and asked some questions about the new Boom! Studios/POW! Entertainment team-up.
Neal Adams and Bruce Lee: I love Neal's work on the various Batman comics he did back in the day. But you know what else I love? His covers for Marvel's Deadly Hands Of Kung-Fu magazine. And so do the folks at Cyclops Central who posted a pile of butt-kickin, kung fu art by Adams that I could stare at all day.
Click to continue reading Weekend Reading: Stan Lee, Comic Heroes, Gil Kane and George Tuska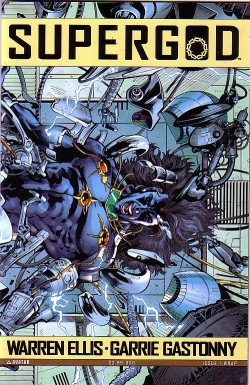 Avatar publisher William Christensen deserves all the kudos he can collect, even the signed, alternate cover, limited edition, convention special kudos. He started out as a fan, became a secondary (or tertiary) sub-distributor with a sharp eye on market trends, and expanded that into a publishing company where talent like Warren Ellis, Jaime Delano, Mark Millar, Garth Ennis and Alan Moore can find a non-Marvel, non-DC home for their more outrageously adult work.
Ellis has made Avatar Press a second-home for himself, regularly turning out original, thoughtful, violent and/or quirky material that I find far more interesting and satisfying than his work for the corporatists. That he and other creators come to Avatar and stick around also speaks highly of Christensen's ability to not just attract but keep talent.
Now Ellis - with artist Garrie Gastonny - has a new 5-issue mini-series called Supergod. Whatever it is that Ellis is drinking, let me be the latest to say, "I need me a couple of pints of that, yes, please."
In England, Simon Reddin is relaying "an oral history of how we all died" before he loses power and spends the remainder of his life "in the bloody stone age." In the events leading up to to that, it's revealed that London, you see, had its own super-hero, as did India, Somalia and Iran, and the US, and who knows what other country dabbled in the creation of their own Big Daddy Protector And Savior.
Click to continue reading Supergod #1: Warren Ellis & Garrie Gastonny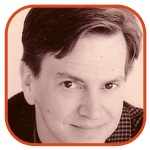 Posted by Tom Mason Categories: Editorials, Independent, Marvel Comics,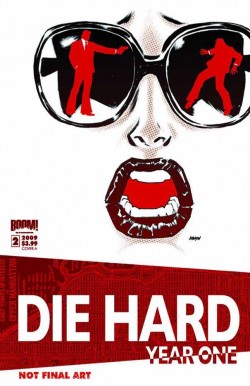 Happy Halloween! You won't find any Halloween-themed stuff down below because thousands of other people are already way ahead of me on that. What you will find is some very nifty reading (and looking) on folks like Howard Chaykin, Frank Robbins, indie cartoonist J.R. Williams, Stan Lee, and Blackest Night. Start the ball rolling downhill…
Incognegro: Galleycat gives a shout-out to the new graphic novel by Mat Johnson and Warren Pleece, making it their Featured Book of Color. This Vertigo book has "movie" written all over it, and I'm sure Diane Nelson has noticed that.
Die Hard: Those We Left Behind enjoys the new Howard Chaykin/Stephen Thompson Die Hard prequel, Die Hard: Year One, from Boom! Says TWLB of the just-released second issue: "The series is really capturing the spirit of the McClane character, with his quick wit and regular-guy attitude."
The Avengers: James Reasoner reviews Marvel Masterworks: The Avengers Volume 1 by Stan Lee, Jack Kirby and Dick Ayers. "It's also interesting to see the introduction of storylines that would resonate through the Marvel Universe for years, and in some cases, decades afterwards." But there's a "but" coming that you'll have to click and discover for yourself.
Click to continue reading Weekend Reading: Die Hard, Avengers, Stan Lee and Frank Robbins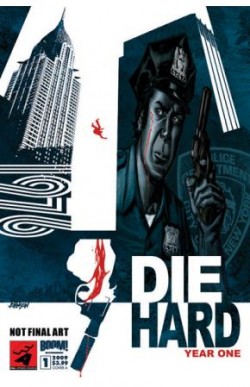 BOOM! goes the dynamite!
Howard Chaykin is one of my favorite writer/artists. Doesn't matter if he's working on his own stuff (like American Flagg!, Barnum!, or American Century,), or reconfiguring existing characters (like The Shadow, Challengers of the Unknown, Blackhawk). I'm all in.
And then there's DIE HARD, one of my favorite action movies ever, thanks in large part to Bruce Willis. At a time when no one was making any kind of Batman movie (Tim Burton's Batman was a year away), DIE HARD filled the void. Watch it again and think of John McClane as Bruce Wayne. It's all there. Die Hard is a Batman movie without the cape, the fancy Hot Wheels car and the nipple-suit.
Now BOOM! Studios – which has already scored with licensed properties like Farscape and The Incredibles - has hit the mark again. Chaykin and artist Stephen Thompson (who did Buckaroo Banzai for Moonstone Books) are uniting to bring the pre-Die Hard adventures of McClane to the comic book page.
DIE HARD: YEAR ONE #1 is set in New York City during the 1976 Bicentennial celebration, with McClane as a rookie cop. Chaykin grew up in New York, and is well-familiar with the time and place, so I'm expecting a tough, gritty crime thriller, packed with action and the wry Chaykin humor. The series promises to be well worth reading. The first issue is scheduled for an August release.
And you know how a blog post like this has to end, don't you? Yippy-ki-yay…
[Artwork: Promotional art from Die Hard: Year One]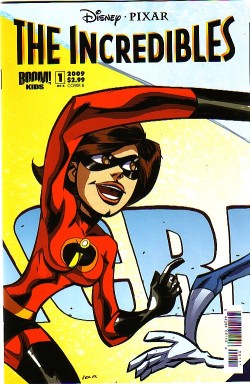 I've been waiting for The Incredibles comic book since I first heard about Boom's new line of comics for kids last year. Originally given the working title of Zoom, the line's been branded now with a proper line-extending imprint, Boom! Kids and the results for the launch are spectacular.
The Incredibles: Family Matters #1 kicks off the first of Boom! Kids Disney • Pixar books. The 4-issue mini-series is an original adventure by writer Mark Waid and artist Marcio Takara. Waid takes a classic super-hero storyline - I won't give it away because it spoils the whole cliffhanger ending kind of thing – and templates it over The Incredibles and walks away a winner. He makes the characters' transition from animated feature to comic books feel seamless and gets right into the all-new adventure without doling out unnecessary backstory. He packs a lot into 22 pages, and it's all clear, crisp and fun. Never seen the movie? Not a problem, there's enough here to fill in the gaps without feeling left out. Love the movie? Your love can easily transfer to these pages and satisfy you until the movie's sequel comes out. Waid has captured the very essence of the movie and what's here is nothing short of a Master Class in how-to-do-it right. Takara's artwork is spot on and he packs each page with visual playfulness.
There are 4 variant covers by Michael Avon Oeming, and a special one by Mike Mignola, if that's your kind of thing. Less than 24 hours after the first issue hit the stands, my LCS only had two copies left out of over 20 ordered (I asked). The cover to your right is the one I bought. With The Muppet Show #1 already sold out, and the first issue of The Incredibles: Family Matters following suit, it looks like Boom! Kids is off to a great start. Now here's a tip – feel free to enjoy The Incredibles comic in the privacy of your own Fan Cave, but if you have kids and you want to grow the next generation of funny book fanatics, sit down with them and read it together. You won't be sorry.
If you want to preview some interior pages from the first issue, you can click here.
[Disclosure #1: Mark Waid and I have known each other for years and during our awkward not-quite teenage years, had many lunches together at an awful Hollywood restaurant called New York George.]
[Disclosure #2: I used to work with Boom toppers Ross Richie and Andrew Cosby at Malibu Comics.]
[Disclosure #3: At Book Expo America (LA 2008) I asked Boom Marketing and Sales Director Chip Mosher if he knew where Ross was. He did.]
(artwork @ 2009 Disney/Pixar)
One of the next Boom! Kids releases is the comic book version of Disney•Pixar's Cars, starring Lightning McQueen. I talked about it earlier in this post.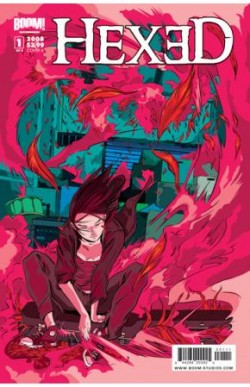 There's nothing like curling up with the internets for a lazy weekend. Here are some fun things to keep you happy:
HEXED #1: The good folks at BOOM! Studios have done it again. You can download the entire first issue of Hexed free, as a PDF, and read it. Sample it and I'm convinced you'll not only rush out to buy the printed copy, but you'll also want the next three on your pull list. Good stuff. Writer Mark Alan Nelson (Fall of Cthulhu) and artist Emma Rios have crafted a macabre tale of a female thief who operates in the occult underground. Read it and picture Eliza Dushku (Tru Calling, Dollhouse) in the starring role. Rios is definitely an artist to watch and you can check out some of her portfolio pieces here.
Click to continue reading WEEKEND READING: Hexed, Steve Gerber, Jason Lutes and Dave Stevens
© Gear Live Media, LLC. 2007 – User-posted content, unless source is quoted, is licensed under a Creative Commons Public Domain License. Gear Live graphics, logos, designs, page headers, button icons, videos, articles, blogs, forums, scripts and other service names are the trademarks of Gear Live Inc.