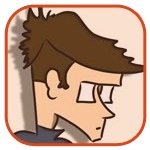 Posted by Kris Madden Categories: Interviews, Movies, DC Comics,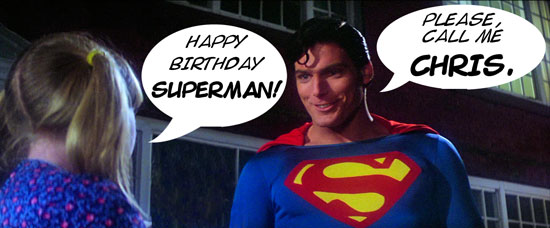 While many actors have donned the classic red cape and blue tights, none have immortalized Superman more than Christopher Reeve. Today, Comix 411 pays tribute to the actor and the legacy he left behind on the day of his birthday. His foundation is "dedicated to curing spinal cord injury by funding innovative research, and improving the quality of life for people living with paralysis through grants, information and advocacy."
Per The Christopher & Dana Reeve Foundation:
On September 25th, Christopher Reeve would have celebrated his 57th birthday. This will be both a solemn occasion and a joyous one, a time for us to remember the friend we lost, and to honor him by redoubling our efforts to carry on the remarkable work he began.
Here are three videos wiith the actor over the course of his life.
Click to continue reading Happy Birthday Christopher Reeve From Comix 411
Read More

| The Christopher & Dana Reeve Foundation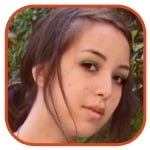 Posted by Robin Paulson Categories: Interviews, Marvel Comics,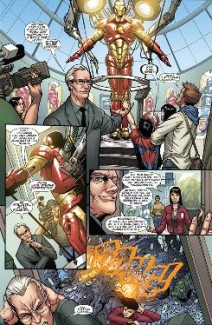 Leave it to Marvel to branch out into yet another pop culture obsession (I mean, they had me hooked with Marvel Zombies): fashion. This time, they've actually appointed a nontraditional, real life hero, Project Runway's Tim Gunn.
Ridding the world of fashion crimes in real life, Gunn lends his likeness to Marvel's limited series Models, Inc. in the first issue of the series, "Loaded Gunn."
And boy is he thrilled:
"Isn't it just utterly and totally surreal? This is one of those make-a-wish things that could never happen… There are lots of debates about how much it looks like me. I said, 'Gentleman, this is your business. This is not what I do. I do not even want to remotely weigh in on it or micromanage it.'"
With a little help from Iron Man, Gunn comes to the rescue when a special superhero museum is attacked.
Click to continue reading Marvel Turns Tim Gunn Into Superhero
Read More

| USA Today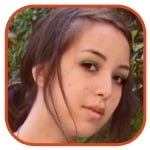 Posted by Robin Paulson Categories: Interviews, Movies, DC Comics,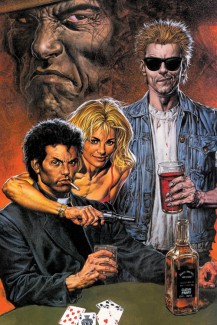 Considering that it's been a year since director Sam Mendes spoke of the long-awaited Preacher adaptation, I'm not sure if I should count on seeing the film completed in my lifetime. There is, however, a somewhat glimmer of hope in the matter.
"It's getting closer. I've seen a script and it's very good. We're a little further down the road than when I last spoke to you," Mendes told Empire
He's seen a script?! Well, that just quells all my doubts. Then again, I can't blame the guy—Preacher would be a tough act to translate to film.
Let's hope that it helps that he's a fan of the novel: "It's funny, it's violent as hell, it's extremely blasphemous and profane, but it has an amazingly skilful tone. I met Garth Ennis, and I'm just a huge fan of it."
Despite seeing a script, the adaptation will still rest on the back burner, as Joseph O'Neill's Netherland is the next project at his plate.
Read More

| Empire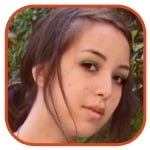 Posted by Robin Paulson Categories: Interviews, DC Comics, Marvel Comics,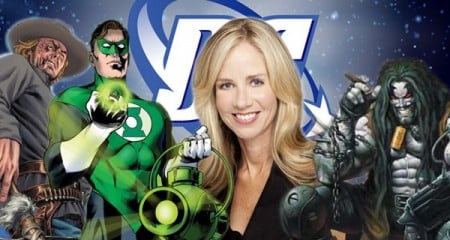 Almost instantly after Warner Bros. announced a restructuring of DC comics, head of the task at hand, Diane Nelson, was the most hounded woman around these comic book parts. She took time out to defend Warner Bros. and her being a girl as well as her guess at how many DC characters exist.
Of the age-old Marvel vs. DC war, Nelson was quick to point out that DC was planning to call for the restructuring before Marvel was eaten up by Disney: "It's something we've been discussing and planning for nearly a year. We wanted it before Labor Day – but then Marvel and Disney announced and thought—It is good. One, my hat is off to them. Bob Iger is great. I have nothing but respect for them. I'm glad we were thinking along the same lines without having to pay $4 billion. I think it's good for the whole industry."
Click to continue reading Diane Nelson Talks DC
Read More

| The Wrap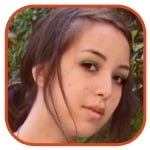 Posted by Robin Paulson Categories: Interviews, Image Comics,

Image United is due out in a mere two months, and series writer (and Image partner) Robert Kirkman made no hesitations when opening up about the upcoming limited issues.
First and foremost, in any crossover series, the initial question is whether or not everyone is really going to appear in the epic collision. Kirkman assured fans that we will be seeing the whole Image gang—furthermore, brought to the pages by the very hands that perfected them:
Click to continue reading Kirkman Talks Image United
Read More

| Westfield Comics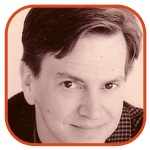 Posted by Tom Mason Categories: Interviews,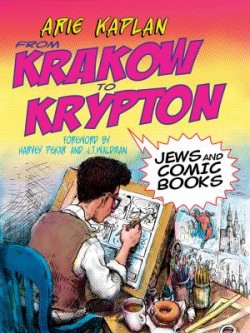 In the world of comics, Arie Kaplan has written for MAD Magazine, Tales From The Crypt (Papercutz), Cartoon Network Action Pack (DC Comics) and Speed Racer (IDW). For TV, he's also written for MTV, Cartoon Network and PBS Kids. His book, Masters Of The Comic Book Universe Revealed! is still available from Chicago Review Press. His latest book From Krakow to Krypton: Jews and Comic Books is an oral history that tracks how Jews created the modern comic book industry. It was published in 2008 by The Jewish Publication Society.
TOM MASON: How did the book From Krakow to Krypton: Jews and Comic Books come about?
ARIE KAPLAN: Around 2001 or 2002, I was approached by one of my freelance writing clients, Reform Judaism Magazine, with an offer to write a series of articles on the history of Jews in comics. The editors of Reform Judaism figured that I'd be a good fit for this assignment since I'd been writing for MAD Magazine for a couple of years. And they were right. I immersed myself in research, and worked very hard on the series, which was called "Kings of Comics," and which came out in 2002-2003 (Reform Judaism is a quarterly).
TOM: How was that received?
Click to continue reading Arie Kaplan: From Krakow to Krypton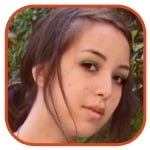 Posted by Robin Paulson Categories: Interviews, Marvel Comics,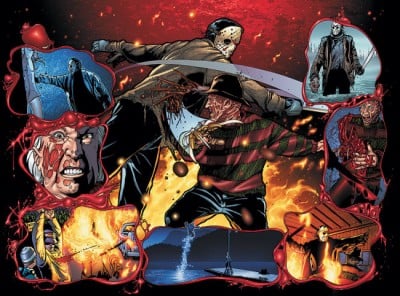 Robert Englund, best known for his portrayal of Freddy Kruger from the Nightmare on Elm Street franchise, recently commented on WildStorm's Freddy vs. Jason vs. Ash comic; however, he seems to merely enjoy looking rather than reading it.
"Well, I love the artwork. I absolutely love the artwork. I like the storyline but I love the artwork. I think the cover art is just phenomenal," the Los Angeles native explained.
Makes me wonder if he actually read the books…
Click to continue reading Robert Englund Loves Freddy vs. Jason vs. Ash Artwork and Not Much Else
Read More

| Comic Book Resources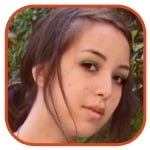 Posted by Robin Paulson Categories: Conventions, Interviews, Dark Horse Comics, Independent,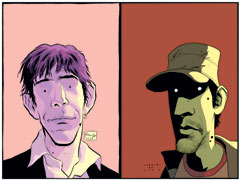 In case you're one of the luckier
richer people in this world (myself not included, very much to my dismay), you are probably attending this year's San Diego Comic Con at the end of the month. Due to my masochism, I'll be aiding you in your panel and booth decisions.
First up are the award-winning twins from Brazil, Fábio Moon and Gabriel Bá, who may not have a booth this year, but will be at a few panels:
Thursday, July 23rd: 6:00 -7:00 Vertigo New Ongoing Series/Crime Line? (Room 5AB)
Friday, July 24th: 5:30-6:30 Vertigo: View of the Future? (Room 5AB)
Friday, July 24th: 12:30-1:30pm Spotlight on Fabio Moon (Room 10)
Now go have some geeky, nerdish fun on my behalf.
Read More

| Fabio and Gabriel's Blog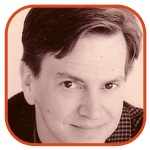 Posted by Tom Mason Categories: Interviews,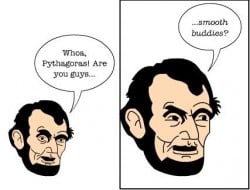 Quick, name a strip that might feature a rap battle between Abraham Lincoln and George Washington, a recurring cast of supporting players including zombie Mark Twain, Edgar Allan Poe, Jose de San Martin, Queen Elizabeth II, Punxsutawney Phil, and pie charts. Can't do it? I can. It's Thinkin' Lincoln by Miles Grover. If you like your historical figures hysterical, petty, snarky, and anachronistic, you'll want to hang out every day with Abe and his dead friends .
Besides, where else will you find Abe Lincoln saying "Yesss, I am an awesome boyfriend?"
TOM MASON: Okay, Miles, why Abraham Lincoln?
MILES GROVER: I just really admire Abraham Lincoln. A while into making the strip, I realized it's kind of a funny way of showing it though, casting Lincoln as this sort of idiotic, buffoonish man-child.
TOM: How do you decide which historical figures to throw in?
Click to continue reading WEBCOMICS: Thinkin' Lincoln With Miles Grover, Mark Twain and Edgar Allan Poe!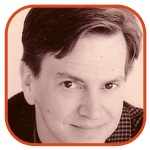 Posted by Tom Mason Categories: Interviews,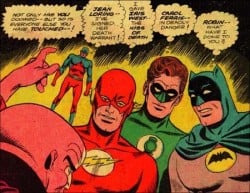 Ah, the joys of Stumble! It's like channel surfing yet I can do it with the click of a mouse and unlike channel surfing, I can always find something worthwhile. One of the things I Stumbled Upon was a strip called Batman's 24-Hours that made me laugh out loud. I followed a few links and it lead to the creator, Eric Feurstein, which lead to a brief chat.
TOM: How did you get started as a cartoonist?
ERIC: All I wanted to do as a kid was draw. My first comics were basically ripped-off Far Side cartoons. I got a little older and started ripping off Garfield. In middle school, my brother and I made a MAD magazine clone called Abnormal that we wrote and drew. We sold it in the school store (after getting it approved by the principal!) and it was pretty awesome. We made a few issues and I don't think I drew another comic until college.
TOM: Your thesis adviser at the School of Visual Arts was Gary Panter. What was that like and what advice did he give?
ERIC: He's an awesome guy. It was many years ago that I had him but he was really supportive and honest.
TOM: How did Batman's 24 hours originate?
Click to continue reading WEBCOMICS WEDNESDAY: Eric Feurstein on Batman, Gary Panter & Guitar Hero!
© Gear Live Media, LLC. 2007 – User-posted content, unless source is quoted, is licensed under a Creative Commons Public Domain License. Gear Live graphics, logos, designs, page headers, button icons, videos, articles, blogs, forums, scripts and other service names are the trademarks of Gear Live Inc.