Sunday June 13, 2010 9:30 am
Weekend Reading: Comic Con International, Tom Peyer, Ultraverse and Paul Cornell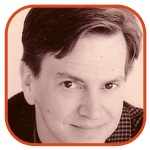 Tweet
Posted by Tom Mason Categories: Conventions, Editorials, Interviews, Movies, Reviews, Television, Independent,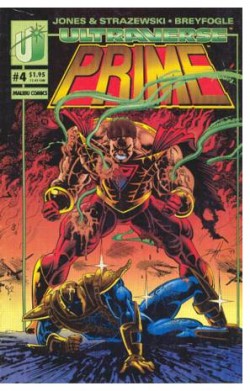 Comic Con International in San Diego is closer than you think. Years ago, I started compiling my own list of convention secrets starting with a great place to go to the bathroom that's tucked away in a corner, just minutes from the convention floor, and no one seems to know about it. Then I read the list compiled by Tom Spurgeon at The Comics Reporter and I am ashamed of my own ineptitude. If you're going to the con this summer, you need to read Tom's list of 135 tips.
After you've finished reading Tom's tips, here are a few other links to brighten your weekend…
Want To Be A Writer?: Of course you do. Who doesn't? Step into any cocktail party or backyard barbecue and it's full of people bursting with ideas, if only they can find someone who could take a few minutes to write it all down for them. The real trick is finding places that might be interested in publishing something once it's all written down. If you feel like writing some stuff down, John Scalzi (the Hugo Award-winning sf author) and Wil Wheaton (yes, that Wil Wheaton) have joined forces to create a writing contest that's win-win-win for all. Maybe even you.
Tom Peyer: Game over, man, game over. The comic book writer has run afoul of Major League Baseball. Really.
Ultraverse Gets A Job?: No, they're not fixing the oil leak, unfortunately. Maybe later, they can punch BP in the throat, but for now this link will do.
Kurt Busiek's Newsstand: I can't disagree with a single choice here and I'm glad to see Jack Kirby's Kamandi and James Robinson's and Paul Smith's Leave It To Chance included.
Donald Westlake: Darwyn Cooke is busy adapting Westlake's (aka Richard Stark) Parker novels for IDW. Christian Lacroix is tackling another of Westlake's creations, the hapless thief John Dortmunder in an adaptation of The Hot Rock. Forbidden Planet tells all, with a generous helping of graphics. Says them: "The Hot Rock is every bit as good as Cooke's Parker: The Hunter adaptation, and perhaps, seeing how brilliant observed and executed the black comedy is throughout, even a little better."
Paul Cornell: His new TV show is getting a lot of buzz of the positive kind. Here's a little thing about it from the BBC.
Stories: The always-reliable Lance Mannion talks about the importance of story and how some projects keep going on even after their story is over. His point is about the Sex And The City franchise, but it applies to other creative endeavors as well, like, say, comic books that keep going long after the bullet should've been put you-know-where.
Mike Lynch: The cartoonist and blogger has a handy little cartooning book called Cartooning Basics, "for beginning cartoonists who want results fast." Lynch is a highly skilled cartoonist (also, too, very funny) so any book of his is worth a look. If you have a niece or nephew who's into cartooning, this might make a nifty little birthday or holiday gift.
F.O.O.M.: From the Friends of Ol' Marvel files, Daniel Best at 20th Century Danny Boy takes a look at an old FOOM art contest where newcomer Michael A. Barreiro and his Humus Sapiens character beat out fellow newcomers Steve Rude, Tom Lyle and Trevor Von Eeden. Illustrated with samples from each!
J.K. Rowling: You know what you shouldn't do? Get drunk and interview the creator of Harry Potter, then get drunk some more while writing it up and having Terry Pratchett and Neil Gaiman call you names. Lev Grossman did that.
Link courtesy of John Zipperer
Mike Peters: Over at Comic Strip of the Day, the blogger posts his profile of the creator of Mother Goose & Grimm.
Secret Agent X-9: Evan Lewis at Davy Crockett's Almanack has a Forgotten Book in mind and it's one of three collections of Dashiell Hammett's and Alex Raymond's classic comic strip.
Fred Rhoads: The great thing about the internets is that you can find interesting things, even if they're sad. I remember the tale of Fred Rhoads, the artist who drew hundreds of pages for Harvey Comics. He won a huge sack of money from the company, then had the judgment reversed. The sad sack tale of Fred Rhoads is over here.
That's all for now. Enjoy your internets!
[Artwork: One of my favorite Ultraverse covers, Prime #4, drawn by Norm Breyfogle and now © Marvel Characters]
Related Tags:
artist, artists, blogs, cartooning, cartoonist, cartoonists, christian lacroix, comic book artist, comic book writer, comic book writing, comic con international, comic strip, darwyn cooke, dashiell hammett, donald westlake, foom, fred rhoads, gabby gob, harry potter, jk rowling, john scalzi, lance mannion, lev grossman, major league baseball, michael barreiro, mike lynch, mike peters, mother goose & grimm, paul cornell, review, reviews, richard stark, sad sack, san diego comic con, secret agent x 9, sidefeatured, television, the hot rock, tom peyer, ultraverse, weekend reading, wil wheaton
© Gear Live Media, LLC. 2007 – User-posted content, unless source is quoted, is licensed under a Creative Commons Public Domain License. Gear Live graphics, logos, designs, page headers, button icons, videos, articles, blogs, forums, scripts and other service names are the trademarks of Gear Live Inc.