Wednesday March 4, 2009 12:49 am
WATCHMEN WEEK: Where Were You in 1986? Part 2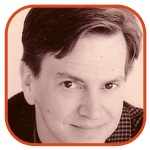 Tweet
Posted by Tom Mason Categories: Interviews,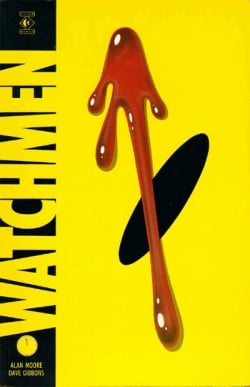 Hey, Welcome back! If you're just joining us we're in the middle of Watchmen Week, celebrating a case of Watchmen Fever now that the movie is finally coming out. I took a little survey among my longtime friends and acquaintances in the comics industry about where we all were in June 1986 when Watchmen #1 by Alan Moore and Dave Gibbons went on sale. If you missed part 1, it's still available right here along with a much better introduction that I encourage you to click over there, read it and come back here.
If you remember where you were and what you were doing back when Watchmen #1 debuted, feel free to leave your story in the comments. And now, here's Part 2 of Where Were You in 1986:
FRANK MANGIARACINA: I remember 1986 as an exciting–maybe even turning point–year in comics. The guys at my warehouse and stores, and me, were all already excited about the Dark Knight, which had come out earlier that year. Besides the book itself, we were also gratified by the reception it was receiving: the Chicago Sun Times had put the cover of Dark Knight #2 on the front page! Though we loved Frank Miller, I think most of us were even bigger Alan Moore fans, and I remember the early looks at Watchmen were exciting – we'd never seen anything that looked like this before. As #1, and subsequent issues, came out we all read them the day they came out, and would talk about 'em on smoke and lunch breaks. You have to remember that in the '80s comics weren't respectable.
When parents came into comic book stores, they would often harangue the guy behind the counter for selling "crap" to their kids. "Why don't you sell books, or at least Classics Illustrated" was a common refrain. After the Sun Times said Watchmen was "as good as Dickens in his prime" I had a concise rebuttal. Watchmen was the turning point. It took another 10 or 15 years, but now everyone respects the comics form. The New York Times not only prints comics, they say that the most important new literature is in comics form. All the top movies are based on comics. Parents offer to buy their kids anything in the comics store, but usually they are uninterested. Maybe the Watchmen movie will be another turning point–maybe it will get kids to read the book.
(Frank was the founder of Friendly Frank's, one of the direct market distribution companies in the 1980s and early 1990s.)
CHRIS ULM: I was at Golden Apple in Northridge on a break from college. Watchmen totally got me back into comics—I had fallen off the wagon for about five years. A clerk at GA recommended the book to me. Since then, I've re-read the graphic album about fifteen times, most recently last month.
(Chris Ulm is the former Editor-In-Chief of Malibu Comics and the current CEO of the iPod Game Developer Appy Entertainment.)
TOM HEINTJES: In the summer of 1986, I was getting my comics through Westfield Comics, the mail-order subscription service. You got a discount off the cover price, but the trade-off was that you had to wait a few weeks longer than everyone else who got their comics off the stands. So I had to struggle to avoid buying a copy of Watchmen #1 off the stands, knowing that a copy was also in the pipeline for me. I gutted it out, and when my shipment arrived, I sat down immediately to read it. I remember thinking how much more it demanded of the reader than almost any other comic book I'd read, which of course made it all the more satisfying. I also remember thinking about Camelot 3000 and how protracted that mini-series became by the end, so I was dreading the possibility that Watchmen would go the same route. Fortunately, it didn't. Even today, when I re-read it I find new details to enjoy. It's funny: the mainstream media always refer to Watchmen as a graphic novel, as if it had always been presented that way. I can't help but wonder if that's part of the inherent prejudice people have against comic books…no one outside of comic fandom seemed to acknowledge it as a towering achievement until it became a collection. But to my mind, its periodicity in a way served to heighten my enjoyment of Watchmen—the time between issues gave me a chance to re-read issues, savor, and speculate. And I have every confidence that the movie will be inferior to the source material.
(Tom Heintjes is the editor of Hogan's Alley, the source for interviews and articles on great cartoonists and comic book/cartoon/comic strip history. Issue #16 is currently on sale, and Tom has a bunch of full color web extras you can check out.)
DANNY FINGEROTH: In 1986, I was too busy introducing The Vault prison for super-criminals in the West Coast Avengers Annual (drawn by Steve Ditko and Klaus Janson), pitting the Hulk against the Abomination in that year's Hulk Annual (drawn by Sal Buscema), and working with Kyle Baker on the Howard the Duck movie adaptation (still haven't seen the movie!) to notice little things like Watchmen. I heard a rumor that Marvel's going back to press with a quarter million hardcover copies of HTD. About time! But seriously, folks…I knew something interesting was happening with Watchmen, but can't claim any prescience about sensing its future all-time classic status. I just knew that it was unlike anything we'd seen before. I remember thinking Rorschach was a pretty funny spoof of The Question, and that his narrative captions were likewise a deft noir satire in general. Watchmen did get overshadowed, as I recall, by all the publicity and word-of-mouth attention that Miller's The Dark Knight Returns was (deservedly) getting, and by the excitement surrounding the collecting of the early RAW magazine chapters of Spiegelman's Maus into a single volume. In 1986 I also started writing Psi-Force, and I think I may also have had some stuff going on in my personal life that I was paying attention to, sort of.
(Danny Fingeroth was a longtime writer and editor for Marvel Comics, where he was the Group Editor of the Spider-Man line. He's the author of Disguised As Clark Kent: Jews, Comics and the Creation of the Superhero (from Continuum Publishing) and The Rough Guide to Graphic Novels (from Penguin Publishing). He can be reached at Danfinger@aol.com.)
J.C. VAUGHN: When Watchmen #1 came out I had already been converted from a semi-serious customer to a rabid enthusiast for what the medium had to offer by the staff of the Hurst, Texas store of the gone-but-not-forgotten Fantastic Worlds chain of comic shops. It was a glorious time to be a comic book fan! Marvel was producing some amazing runs under Jim Shooter, Eclipse had revolutionized what many thought of creator ownership with graphic novels like Sabre and Detectives, Inc., First Comics had unleashed American Flagg! and picked up Nexus from Capital, and DC had published diverse material such as Ronin, Nathaniel Dusk, and Batman: The Dark Knight Returns. What a great period! At any rate, the guys at the shop told me I had to get this thing and all that. I said okay, whatever. Then it came out and wow, was that different! It was somewhat mesmerizing, even in the face of the other great stuff floating around. Really nice meshing of art and story, even if I liked the art better (sacrilege, I'm sure). The Fantastic Worlds chain was run by Bob Wayne, now VP-Sales for DC Comics, so all these years later the man who indirectly sold me my copy of Watchmen #1 is selling a lot of copies of Watchmen!
(J.C. Vaughn is the Executive Editor and Associate Publisher of Gemstone Publishing. He's also the creator of Antiques: The Comic Strip, which you can read about here. You can also find him at his own blog, Well Defined Productions.)
LEE NORDLING: A precursor to the Watchmen #1 release is probably in order, because my exposure to comics at that point had a history of fading in and out, but it was always the writers who brought me back. In 1986, I was the art director for the Los Angeles Times Syndicate and less than a year away of leaving for Disney Publishing, a comic strip guy more than a comic book guy, even though I was still packaging a lot of mini-comics for Mattel Toys and The Masters of the Universe. I was hanging out with a group in an Anaheim hotel room during the SF convention, Worldcon, when an old friend burst — yes, BURST — into the room exclaiming about the two new comics he'd been reading, comics that shattered all previous senses of what comics could be. One was Miller's run on Daredevil, and the next and most exuberant was Moore's run on Swamp Thing. "It's just like Stephen King!" he kept repeating. Now, I hadn't read newsstand comics in a while, was mostly bored with what seemed to attract others: continuity. Hated it then; hate it now, but that's another topic for the downfall of the periodical comic book. I picked up a run of back issues of both titles with some level of cynicism; comics just didn't merit that level of enthusiasm except for the continuity-lovers. And I was wrong. And the two titles were great, for entirely different reasons and levels of creative exploration and mastery. But then came Watchmen and Dark Knight Returns. I have to couple them together, because beyond the editorial ramifications of each title that continue to ripple out to generations of new creators and readers from the epicenter of those still pond waters of 1986, there was the other new thing: Book Design In Comics. These titles weren't the first to introduce this new design direction in comics, but they codified it and set the standard: they ventured beyond the pulp-fiction origins of the traditional comics covers and set a new tone that was a reflection of the editorial goals for what was between their covers. They proved comics could be more than what they had been. They opened the door for broader personal visions beyond the publisher aesthetic. And they enriched the superhero genre with reverberations that continue to this day.
(Lee Nordling is owner of The Pack, a graphic novel packaging company that plays inside and outside the sandbox.)
MARK HERR: I was working in the Geppi's Comic World chain at the time of Watchmen #1. And I admit I was obsessed with Alan Moore already before this book came out, so I was an easy win over to this series. As each issue came out, I would reread the entire series in a sitting. And through that I was able to pick up on a lot of the small details they were sprinkling in the background. I told my manager point blank who Rorschach was pretty early on, as well as who the mastermind behind everything was. And while the book continues to be discovered by new readers all of the time, I do feel they are missing out on an important part of the experience by having missed that early serialized form. The comic was one of those titles that sold itself in the store, the kind of thing retailers wish for more of. And by sales figures, that trade has continued to be just that for decades. Whether each individual reader walks away completely satisfied or not, it truly is a milestone in the industry and in the art form.
(Mark Herr works for Steve Geppi's Diamond International Galleries as Director of Sales for the Hakes Americana division.)
GEORGE KHOURY: I lived overseas the particular year Watchmen #1 came out. During a summer vacation after my sophomore year of high school in 1987, I came back to New Jersey and read all about Watchmen in the pages of "Comics Scene" magazine - I had no friends and I had to figure out for myself what were the "hot" reads of the day. Much like today, I remember that when I walked into the comic book stores of Manhattan that Watchmen and Dark Knight Returns were still all the rage during that summer. I used all my pitiful vacation money and earnings from my first job at Burger King to buy all the comics that I missed since 1985 to take back home. But reading Watchmen was an awakening experience to my teenage mind - I wouldn't be surprised if that experience is why I still write about comics after all of those years.
(George is the writer of newly expanded and revised The Extraordinary Works of Alan Moore: Indispensable Edition from TwoMorrows Publishing.)
BRIAN AUGUSTYN: Watchmen is one of my all-time favorite comics series and I'm very excited to see how much the upcoming film will capture. In 1986, I was just starting to break into comics with success with the independent comic Trollords. It was an exciting and unique time for me; I had a foot in the professional side of the business, while my other was still firmly planted in fandom. I was a fan of Moore's Swamp Thing and was already seeing him as part of the vanguard of the growing creative maturity in comics, which enabled a 30-year-old like me stay excited about the medium. Watchmen, with its adult themes, complex and compelling story, bold graphic covers and cinematic storytelling by the awe-inspiring Dave Gibbons, was a revelation and ultimately a master class on the way comics would be done from then on. Watchmen is a watershed moment that shaped the future of comics storytelling, and those of us who came after could only follow humbly. And to think, it all started out as an adventure of the Charlton heroes…
(Brian Augustyn is the writer of the first DC Elseworlds title, Gotham by Gaslight, and hundreds of other comics. He was also a DC editor for ten years, on such titles as The Flash, Justice League, Wonder Woman and Plastic Man.)
JOHN JACKSON MILLER: Watchmen is all about transitions for me, on a number of levels. My first issue was actually #2—and I was still a high school senior when a retailer at my hometown convention practically demanded that I buy the book with no delay. Reading it that night, I was sold. But then Watchmen followed me to college, where it did an amazing thing: it seized the interest of all the other dorm rats who otherwise weren't comics readers. Thereafter, every month, when I'd bring the new issue to the dorm, there would be at least half-a-dozen people ready to read it in turn. It was like a M*A*S*H episode! While I personally remember the Watchmen experience as being part of that high-school-to-college transition, it's the transition scenes inside the book I remember most vividly. Even back in the dorm, my friends and I were all poring over the issues trying to catch the many visual transition elements that were nestled within from panel to panel; years later, I'd hire one of those friends to index them all for a feature in Comics Buyer's Guide. Today, as a comics writer, I regard Watchmen as the gold standard when it comes to scene shifts—and when I attend that same show I got the book at years ago, I'm always thankful that dealer back then was so insistent!
(When it comes to crunching numbers in the comics industry, nobody does it better than John Jackson Miller. He runs the website The Comics Chronicles, "A Resource for Comics Research." If there's a fact or sales figure you need about comic books, he's got it. He also does more than that and you can check out his website, Faraway Press.)
And little old me?
TOM MASON: I owe my Watchmen addiction to Linda Robak. I was sort of on the fringes of the mainstream comics industry working for a magazine called Amazing Heroes. Through my work, I had become friends with two of DC's marketing people, Peggy May and Linda Robak. My interest in contemporary comics from Marvel and DC had waned, but Linda had given me copies of The Dark Knight Returns previously and when she recommended Watchmen #1 as something to look out for, I picked it up. I was also basking in the warm glow of a Chinese dinner I'd had much earlier with Alan Moore, Steve Bissette and John Totleben courtesy of Gary Groth and Kim Thompson. Once I read Watchmen #1, I was hooked and for the next 11 issues, I had to haunt my local comic book store to make sure I didn't miss anything. Even if I'd been the trade-waiter I've since become, I wouldn't have waited for the Watchmen trade – I needed each issue as it was released. Curse you, quality serialized comics!
And that's it for this final installment of Where Were You in 1986. Tomorrow: Yet another installment of Watchmen Week, with something completely different. Hurm.
(artwork © DC Comics, Inc.)
© Gear Live Media, LLC. 2007 – User-posted content, unless source is quoted, is licensed under a Creative Commons Public Domain License. Gear Live graphics, logos, designs, page headers, button icons, videos, articles, blogs, forums, scripts and other service names are the trademarks of Gear Live Inc.