Saturday November 14, 2009 1:20 am
Patrick McGoohan: The Prisoner of Comic Books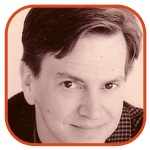 Tweet
Posted by Tom Mason Categories: Editorials, Television,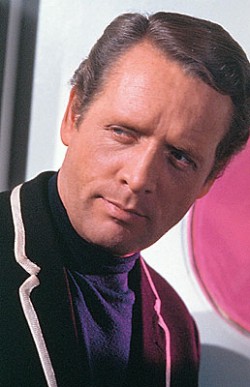 Patrick McGoohan's classic TV series, The Prisoner, is the definition of the word enigmatic. It was also an outrageous, surprising, and completely original show about identity, spies, surveillance, and more all built around a simple premise: what happens to a spy when he retires. In the case of The Prisoner, that spy, played by McGoohan, is drugged and taken to an island resort called The Village from which there's no escape - though oh how he tries. He's given a number (Number 6) instead of a name and he's never quite sure who's doing this to him: his former bosses or something more sinister. Cameras around the Orwellian Village monitor his every move as he tries to turn the tables on his captors in a giant game of spy chess. Each episode has more plot twists than a season of Lost, and while Number 6 doesn't win, he never really loses either. McGoohan co-created the series, starred in it, wrote and directed some of the episodes. His fingerprints are all over it.
Produced in England from 1967-1968, The Prisoner ran for 17 episodes with a final episode that didn't answer all the questions posed by the series, and good luck getting any from the temperamental McGoohan (he passed away earlier this year and took many of his secrets with him). There was no second season. No spin-off. No subsequent movie. But a lot of solid geek cred, including a couple of catchphrases for those in the know, like "I'm not a number! I'm a free man!" A very good overview of the series - with clips and more - can be found over at Palafo.
Now that series is getting a revamp, courtesy of AMC, with Jim Caviezel (that Jesus guy that Mel Gibson loved to torture) in the McGoohan role as Number 6 and Ian McKellen (Gandalf from Lord of the Rings; Magneto from X-Men) as his nemesis, Number 2. The Prisoner debuts this Sunday, November 14.
The AMC website also has the original episodes available for free-viewing. Regardless of whether or not the new series is any good, watching the old shows can be a kick. Start with the first one, "Arrival," and see how you do.
But how did a show that would be perfect for comic books actually fare as a comic book? Not so well. Let's take a look:
The great Jack Kirby famously tried his hand at a Prisoner comic book in the 1970s and got 17 pencilled pages into it before stopping. He was adapting the first episode of the TV series, "Arrival." Charles Hatfield took a look at the unfinished pages and offers detailed commentary over at the Twomorrows website (the publishers of The Jack Kirby Collector).
Akira The Don has the first page up at his site, inked by Mike Royer. It does make you stop and think, ah, what might have been. One thing's for certain, though: Kirby drew a sweet likeness of McGoohan.
In 1989-1990, Dean Motter (the Mr. X guy) designed, co-wrote (with Mark Askwith) and illustrated a 4-part prestige format mini-series called The Prisoner: Shattered Visage. Motter's version, currently in print as a collected edition, is a sequel to the original series. Jeffrey Klaehn over at Graphic Novel Reporter has an all-encompassing career interview with Motter that touches on his Prisoner epic, including a quote about what McGoohan himself supposedly thought of the project.
Most recently, to promote the new series, AMC partnered with Palm and Marvel Comics to create an 8-page giveaway comic book, illustrated by Amilcar Pinna. If you were at this year's Comic Con International, you could've gotten one gratis. If you missed it, no worries. Everything in print can always be found digitally. The official blog of Palm will let you download the comic as a PDF.
If you need more, the good folks at AMC, together with writer M. Scott Veach and artist Mitchell Breitweiser have created a serialized graphic novel utilizing "motion comic technology" that's based on the new series.
Even more, Rich Johnston at Bleeding Cool who also has more of those great Kirby pages up.
And finally, here's something tasty for completists. At least thematically, The Prisoner was a sequel to an earlier McGoohan British TV series called Danger Man (John Drake, Secret Agent in the US). In Danger Man, he played a secret agent and many - including me - like to believe that John Drake was the forerunner to Number 6 in The Prisoner. Gold Key published a couple of John Drake comic books. The spyblog, Mister 8, has a complete scan of one of those issues. Well worth looking at if only for the cover, which features a photo of McGoohan smoking a cigarette.
Be seeing you.
[Artwork: a classic photograph of Patrick McGoohan as Number 6.]
© Gear Live Media, LLC. 2007 – User-posted content, unless source is quoted, is licensed under a Creative Commons Public Domain License. Gear Live graphics, logos, designs, page headers, button icons, videos, articles, blogs, forums, scripts and other service names are the trademarks of Gear Live Inc.