Thursday August 13, 2009 9:27 pm
DC Comics Review: Blackest Night #2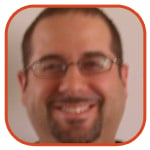 Tweet
Posted by David Torres Categories: Reviews, DC Comics,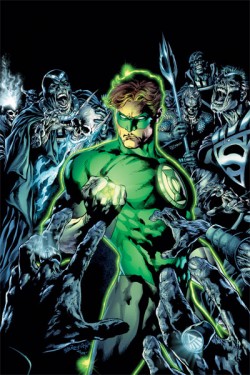 Rating: *** 1/2*
Non-stop action. Great artwork. A great story. The Blackest Night mini-series continues this week with another great issue by Geoff Johns and Ivan Reis. In the last issue we saw the murder of Hawkman and Hawkgirl and their resurrection as Black Lanterns. In this issue, more of the dead rise to become Black Lanterns as we see Aquaman's body rise to become a Black Lantern along with Aquagirl and Dolphin. They battle Aquman's wife Mera and the former Aqualad Tempest (worst super-hero name ever!). In another shocking turn of events, Tempest gets killed and becomes a Black Lantern. I'm curious to see how all of these dead heroes will be resurrected as I assume Tempest, Hawkman, Hawgirl, and anyone else who gets turned into a Black Lantern won't stay dead by the end of the series.
In an interesting twist, the super-hero Boston Brand aka Deadman, sees his body become a Black Lantern, but his spirit form is not effected. His story continues in Blackest Night: Batman which also comes out this week. Some members of the DC magic community: Spectre, Zatanna, Blue Devil, and the Phantom Stranger, become interested in what has happened to Brand and come to investigate his grave. They are greeted by none other than Pariah of Crisis on Infinite Earths who is now a Black Lantern. From his body bursts numerous Black Lantern rings. They do not effect any of them except the Spectre as the ring turns Crispus Allen the current host of the Spectre into a Black Lantern. In a stunning splash page by Reis, we see the Spectre as a giant Black Lantern screaming that he wants Hal Jordan back. Very cool.
The original Hawk and Dove are also affected and we see the resurrection of Don and Hank Hall as Black Lanterns. Also, out in space on the planet Ungara at the grave of Abin Sur, Hal Jordan's predecessor as Green Lantern of space sector 2814, is visited by a Black Lantern ring, but we don't see him become a Black Lantern. I guess we'll see him in the next issue.
Our story of course comes back to Green Lantern, Hal Jordan, and the Flash, Barry Allen, as we see their continuing battle with the Black Lantern Martian Manhunter. The battle rages in Gotham City and we are treated to a guest appearance by Oracle and her father Commissioner Gordon. Since the living Martian Manhunter's weakness was fire, GL and Flash put in a little teamwork and make a large fire in hopes of stopping Manhunter. Unfortunately, he does not have the same weaknesses as when he was alive as the fire does not affect him. As he exits the flames, Manhunter is joined by Black Lanterns: Hawkman, Hawkgirl, the Elongated Man, Sue Dibney, and a Black Lantern version of the original Firestorm, Ronnie Raymond. A Black Lantern Justice League!
This series continues to be a lot of fun and I'm enjoying it immensely. I'm looking forward to seeing all of these Black Lanterns battle it out with all of the living heroes. The Blackest Night is supposed to be a war that also focuses on all of the other colored Lantern Corps. We still haven't seen much of that and I'm curious to see how they fit into all of this.
Black Hand makes a brief appearance during the scene with the Spectre. He talks about his "lord's power" and talks about those heroes who have lived beyond death like the Spectre and who must be moved out of the way in order to bring "silence, darkness, and peace" to the universe. He's still holding onto the skull of Bruce Wayne and I can't wait to see what's that about. I still think his lord is the Anti-Monitor. With Pariah showing up, that adds a another clue to my theory.
Johns succeeds here with this issue as I want to know more after this issue ends. Blackest Night is a long one so let's hope there is a big payoff at the end. Again, you don't have to be a GL expert to be able to follow this one. Great writing and great artwork. A near perfect comic book!
© Gear Live Media, LLC. 2007 – User-posted content, unless source is quoted, is licensed under a Creative Commons Public Domain License. Gear Live graphics, logos, designs, page headers, button icons, videos, articles, blogs, forums, scripts and other service names are the trademarks of Gear Live Inc.