Sunday February 15, 2009 10:15 pm
DC Comic Review: Batman #686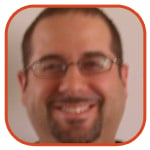 Tweet
Posted by David Torres Categories: Reviews, DC Comics,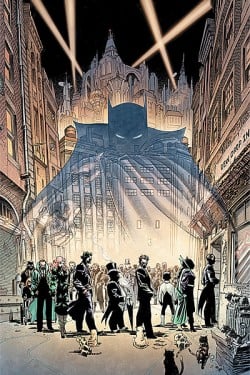 This month's issue of "Batman" is a big one. It's part one of the two-part storyline, "Whatever Happened to Caped Crusader" which is written by Neil Gaiman and illustrated by Andy Kubert. This story is an homage to classic Alan Moore Superman story "Whatever Happend to the Man of Tomrrow?" Does Gaiman live up to the story? In my opinion no, but it's still a pretty good story with fantastic artwork by Andy Kubert. DC has really dropped the ball in regards to the Kubert brothers. Both of them have not had long runs on books and have been regulated to short stints or covers. I hope this changes in 2009.
As for this story, it's kind of like the stories that Grant Morrison has been telling over the past few months with "RIP" where it's not your normal run of the mill Batman story and everything feels abstract or like a dream. The only difference here is I didn't like what Grant Morrison was doing with his Batman stories, but I do like what Gaiman is doing here in the beginning of this story.
The story opens up with a skyline of Gotham City and a car racing into an alley way. There is some dialogue being spoken by two unknown parties. One is questioning whether this is all a dream. I think it's safe to say that the person wondering whether this is all a dream is Bruce Wayne - Batman. So where is Batman? Well according to Wikipedia (because after reading Final Crisis I couldn't really tell) Batman's consciousness is currently travelling through parallel worlds. We see that here, in this storyline, as we move from a reality that is reminescent of the 1940s Batman stories to a world where Batman's villains are really all various actors acting out roles to satisfiy Bruce Wayne's desire for vegenance and dressing up like a bat. Alfred is also an actor and plays the role of the Joker.
We also witness a "pseudo wake" where all of Batman's villains and allies come to mourn his death. I guess this is how Bruce's mind is somehow dealing with the effects of his current state of being. I liked the ending of this issue as Batman's body lays dead in the coffin and Batman is telling his companion, who by the shadow they cast seems to be a woman, that none of this is real. He asks if he's dead and she says, "not yet." He asks if she's death and she says that death is not a person. Batman wants to know what's going on but his companion tells him that since he's the world's greatest detective…why doesn't he figure it out? I thought that was cool and it peaked my interest into wanting to find out how all of this ends.
After this story is over, where do we go from here with Batman? Will Batman still be stuck in this state of travelling through parallel worlds? I would think so because we assume he won't be around during the upcoming mini-series "Battle for the Cowl". Either way, this story was entertaining and I'm looking forward to the ending, but more importantly I'm looking forward to the return of Bruce Wayne as Batman.
© Gear Live Media, LLC. 2007 – User-posted content, unless source is quoted, is licensed under a Creative Commons Public Domain License. Gear Live graphics, logos, designs, page headers, button icons, videos, articles, blogs, forums, scripts and other service names are the trademarks of Gear Live Inc.