Wednesday October 14, 2009 12:35 am
Comic Book Jobs: Who's Hiring? Tokyopop, VCU, Hollywood & Warner Brothers!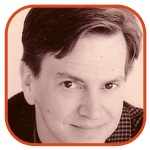 Tweet
Posted by Tom Mason Categories: Editorials, TokyoPop,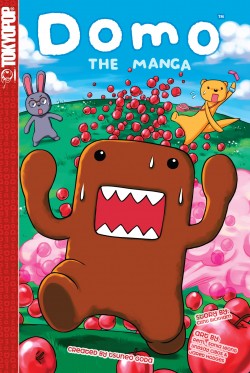 It's never ever easy to get a job in comics, just like it's never easy to get a job at Google or Yahoo. It's always easy to get a job at Borders, but that's hardly the dream now, is it? So let's check the help wanted internet and see what's being offered.
If you love the manga and you don't mind getting coffee or picking up the dry cleaning for the busy manga executive on the go, Tokyopop just might be your place. They're looking for a "Personal Assistant, Office of the CEO" who can "support all facets of the CEO's activities, including administrative areas, business development areas, creative areas, personal and time management areas, and any other areas required by the CEO. In addition, provide phone and meeting support to the SVP as required." There are a lot of duties, including scheduling and phone management, and you "must be willing to travel frequently to various countries, accompanying the CEO." As always, I'll bet one of those countries is Japan. The job is full time, which at Tokyopop translates to 55-60 hours per week.
If you like to read books, look at stuff, keep all your graphic novels in alphabetical order, and "ooh" and "ahh" over shelf porn, there might be something for you in the state of Virginia. Virginia Commonwealth University is looking for a new Department Head at their university library, specifically Special Collections & Archives.
According to their own hype, the VCU Library system has "one of Virginia's most outstanding research library systems." How outstanding, you ask? Well, they claim "holdings of 2 million volumes, 50,000 serial titles, 3.2 million microforms, and nationally prominent collections in the health and biological sciences, social work, the arts, the history of medicine, and comic and book arts." That's right "comic and book arts." Now that sounds like a pile I'd like to dive into and wrestle Dewey Decimal to the ground.
You'll need some strong library cred to apply, like an accredited graduate degree "in an appropriate discipline," like Librarianship, History, Archival Management or some related area. They also demand some nerdy superpowers like "archival and curatorial skills." Best of all, they're going to want you to "establish and cultivate donor relationships," and that means cocktail parties with suits and ties, little black dresses, wealthy cougars and old, wrinkly white guys looking to "go Letterman." Now I went to instate rival Virginia Tech, so I obviously can't apply, but they're going to hold the job open until they find the right candidate. No reason it can't be you.
If you've got the show business itch, then there's a management company looking to scratch you. An unnamed "boutique literary management and production company" (that's a 2-person boutique) that represents "award-winning screenwriters, bestselling book authors, award-winning playwrights and world-famous comic book creators" is looking for a part-time office assistant. You have to be a self-starter, social and outgoing, so don't apply if you haven't been out of your parents' basement for a couple of years, or if you've only left to attend Comic Con International. Some entertainment experience is "preferred but not required" for this $10 an hour gig. It's a part-time job in Hollywood, and no, they probably won't pay you to relocate.
Comic books got you down? Tired of writing or drawing for that page rate that never seems to go up and those royalty checks that are more Bruce Banner than Incredible Hulk? Want to land a job with some decent health benefits? Then Time Warner's interactive division might be the place for you. WB Games in Chicago is looking for a Character Artist who can use "industry standard 3D packages as well as proprietary team tools, creates art assets for their assigned development project. These assets could include any skeletal models, along with weapons and props." You might think "skeletal models" is a redundancy, but we're not talking fashion, we're talking video games.
The Chicago office also needs a World Artist, and if you have to ask what that is, you ain't even remotely qualified. A World Artist creates "environmental assets of the highest quality" for games so you have to be well versed in the game engine and art tools as you "create highly-original, next-gen game art including architecture, organic, props." Your boss? Senior World Artist, which sounds a lot like the title Bono once gave himself.
WB Games is also looking for a Community Writer to join their "Community Team" in Kirkland, Washington. That all sounds great, but what it really means is that you'll be writing copy for WB's three game development studios based in the Seattle, WA area; Monolith Productions, Snowblind Studios and Surreal Software. Your job will be to communicate through "various social media outlets, including websites, blogs, forums, Wikis, Twitter, Facebook, and Myspace as well as external game community and news sites" to keep people coming back to the WB Games' sites (and rushing out to buy their games). Your copy will have to be more compelling than comment-spamming "This game rocks! Check it out!" but you can handle that, right?
[Artwork: cover to Domo #1 from Tokyopop]
© Gear Live Media, LLC. 2007 – User-posted content, unless source is quoted, is licensed under a Creative Commons Public Domain License. Gear Live graphics, logos, designs, page headers, button icons, videos, articles, blogs, forums, scripts and other service names are the trademarks of Gear Live Inc.