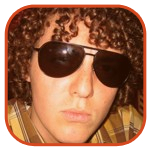 Posted by Eno Sarris Categories: Toronto Blue Jays, Detroit Tigers, Oakland Athletics, San Diego Padres, San Francisco Giants, Editorials, MLB Draft,
Something is wrong in baseball. There is no doubt about it. Does the economy alone explain the players that are still available after the new year?
Useful parts like Eric Hinske, Joe Crede, and Jim Edmonds often have to wait until spring training to get a job. They are used to waiting around until teams decide they have a need and have a chance to compete and need to fill a spot with a veteran. The fact that these guys are still available doesn't seem to really point to any core problem with the system.
"Stars" like Manny Ramirez, Adam Dunn, Derek Lowe, Bobby Abreu, and Oliver Perez are also often out of work at this time of the year. It's not that they can't get a job. No, this class of player has a highly disputed value. The player and their agent are steadily manipulating general managers and the media, trying to get the offers in line with what they feel is commensurate with the production of the player. Manny already had a 2-year, $45 million dollar offer, and Lowe has turned down 3 years and $36 million from the Mets. Those numbers still represent raises over what the player earned last year, so inflation in the steady rise of veteran's pay is still in effect.
So why is there obviously a problem?
In a word, Orlando Cabrera.
Click to continue reading Compensation System Broken in Baseball?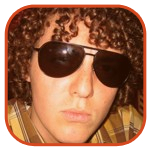 Posted by Eno Sarris Categories: Boston Red Sox, New York Yankees, Tampa Bay Devil Rays, Florida Marlins, New York Mets, Editorials,
There's a lot of talk going around that the New York Yankees are killing baseball. They are outspending everyone, other general managers whine. They just bought the best hitter and the two best pitchers on the market! What are we supposed to do?
Get over it. The free market is the best way to go. Football has parity, but it's almost ridiculous how quickly teams change. There's no team identity from year to year, and very few trades (which are exciting for the fans). Basketball has an interesting mix of continuity and parity, but figuring out a deal in basketball is more a question of math than a negotiation of teams with needs. The maximum salary slots also create a sub-class of overvalued stars that just get shipped from team to team as the league waits for their bloated contract to expire (think Al Harrington).
No, the system baseball has is, for the most part, the best way to go. Teams have a chance of winning every year - just look at the small market teams that have found postseason success over the past five years (the Tampa Bay Rays, Florida Marlins and even the Detroit Tigers have used revenue-sharing dollars to good use). Blockbuster trades happen almost every year, and the baseball trade deadline is the most exciting deadline in sports. The state of the game is strong, despite the Yankee's spending a good $70 million a year more than the second-most extravagant team.
A salary cap would just give these billionaire baseball owners more money - and they are the richest owners in major league sports. Using a revenue-sharing system to penalize the Yankees for their huge payroll is not a terrible system - provided, of course, that the smaller market teams actually use the money for good use. And that's where the problem lies. The Florida Marlins are the team that should be shouldering your complaints. Some of the numbers are staggering.
Click to continue reading The Marlins, not the Yankees, are Killing Baseball
Read More

| The Hardball Times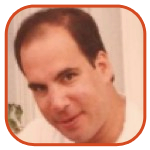 Posted by Charles Mitri Categories: Boston Red Sox, New York Yankees, Los Angeles Dodgers, Editorials,
A few thoughts on whether the New York Yankees should sign Manny Ramirez.
First, the bad news… and we know it by heart. Manny being Manny. Petulant, moody, a proverbial thorn in the side of teammates, owners, and general managers. Pick your favorite verb or phrase and apply it. No question - he brings a lot of baggage with him. What to do? Grin and bear it.
Stats tell the whole story and Manny has a truckload of 'em. A lifetime batting average of .314, 527 homers, 1212 career walks and a career slugging percentage of .593. Ten out of 15 seasons hitting .300+. Hits in the clutch, hits for average, hits for power. He is the best hitter since Tony Gwynn and Wade Boggs, the scourge of pitchers in both leagues, and a first ballot Hall of Famer. He made the Cleveland Indians a contender, helped the Boston Red Sox win two World Series and led the Los Angeles Dodgers to the playoffs on the strength of .399 hitting.
Forget all the hoopla and remarks about Manny being Manny. It has nothing to do with his talent. He won't win any popularity contests, but Manny does his real talking where it counts - at the plate. Everything else is more grist for the mill. At age 37, Manny is now approaching the end of his career, but it doesn't seem to be slowing him down. Just look at the numbers he posted for the Dodgers. A .399 average, 17 homers, 53 runs batted in, a .489 on base percentage. This writer's stance on what the Yankees should do is a mere bag of shells. Do what it takes to sign him. If Manny wants two years, give it to him. If he wants an exorbitant amount of money, give it to him. Manny is no cakewalk in the clubhouse and he'll require a ton of patience, but he is a proven winner.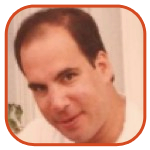 Posted by Charles Mitri Categories: New York Yankees,
So far the best thing the New York Yankees have done is not to pick up Jason Giambi's option for '09. Jason G should be nicknamed Dr. Strangeglove at first base. Chances are he'll be back in pinstripes but only as a role player and at a vastly reduced salary. Johnny Damon will become the every day DH and spend some time in center - yet to be decided - when the regular centerfielder gets a day off. Damon is still one of the best lead-off hitters in the game - solid on base percentage, hits to all fields, still has the wheels to swipe bases and keep opposing pitchers off balance and even hits a dozen or so dingers over the course of the season.
Click to continue reading The New York Yankees Offseason Thus Far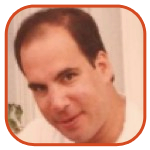 Posted by Charles Mitri Categories: Boston Red Sox, Tampa Bay Devil Rays, Philadelphia Phillies, Editorials, Post Season,
Now that the Boston Red Sox have gone back to Fenway Park, cleaned out their lockers, and settled in for a nice long 150 day vacation, let's get down to hard cases. On paper, the Tampa Bay Rays - Philadelphia Phillies series might resemble a wash. Starting pitching is about even; the Phils have a clear edge with Brad Lidge as their closer, but if the Rays activate Troy Percival, that edge gets considerably filed down. The Phils get the nod in power hitting and fielding; the Rays are better at small ball - hitting for average, base swipes, hit and run, and hitting in the clutch. All nice, neat and in a row, right?
Not so fast kemo sabe. Time for a reality check.
Click to continue reading World Series Prediction: Tampa Bay Rays Over The Philadelphia Phillies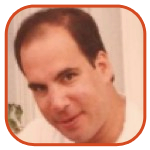 Posted by Charles Mitri Categories: Philadelphia Phillies, Los Angeles Dodgers, Editorials, Post Season,
Hard fought series? Check. Scratching out runs? You bet. Clutch hitting and smart pitching? No question. The Philadelphia Phillies' Cole Hamels goes tonight against Los Angeles Dodgers veteran pitcher Derek Lowe. Both posted 14 wins. Lowe chalked up 11 losses while Hamels had 10. Both hurlers were pretty even in ERA, WHIP, and strikeout-to-walk ratio. Look for a real pitchers duel. Philadelphia's Ryan Howard and Chase Utley will probably break out of their NLDS slumps with timely hits while the Dodgers' Manny Ramirez will be swinging a mighty bat throughout the series.
Click to continue reading NLCS Prediction: Los Angeles Dodgers Vs. Philadelphia Phillies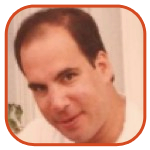 Posted by Charles Mitri Categories:
Just when you thought it was safe to take the mound again….
The Milwaukee Brewers are in a very deep 0-2 hole following a 5-2 shellacking at Citizen's Bank Ballpark. The Philadelphia Phillies roughed up C.C. Sabathia for five runs in the second frame, spearheaded by centerfielder Shane Victorino who knocked a couple of two-baggers and a round-tripper, for four RBIs and even chipped in a couple of base swipes. Shortstop Jimmy Rollins went 2-for-4 with a walk. Phillies closer Brad Lidge recorded his second save in as many days by pitching a scoreless ninth. Milwaukee scratched out single runs in the first and seventh innings, but somehow couldn't get to Phils' starter Brett Myers who spun seven masterful innings for two runs on two hits and three free-passes.
Click to continue reading National League Championship Predictions

Posted by Dennis Velasco Categories:
Before we talk about the World Series winner, take a look at whom I think will win the various divisions and wildcard for the American League and National League. When you're done, come on back…
Welcome back! And the winners are:
World Series - Arizona Diamondbacks over the Cleveland Indians
I am totally picking the Diamondbacks because a former A's pitcher will lead them! I'm kidding. Although I do think that Dan Haren is going to make a big difference for the D-Backs, as well as a healthy Randy Johnson who does a Curt Schilling and wins one more World Series in his old age (sans bloody sock). I like the young talent here with Upton, Drew, Young, Jackson, mixed with the veterans Byrnes, Orlando Hudson, and Chad Tracy. Plus, part of this pick is gut instinct. I could be totally wrong, but really, in November will anyone remember me picking the D-Backs all the way in March? Doubt it… however, I will tell you this much… if the D-Backs do win it all, I WILL be mentioning this blog post and proclaim myself a GENIUS!
And now, we move on to the individual awards for 2008.
AL MVP - Manny Ramirez, Boston Red Sox
Yes, everyone's favorite enigma of a ballplayer is my choice for being the A.L.'s best in 2008. ManRam had an off-year last season due to injuries, but it's a contract year and what better way to comeback than in a contract year, right? Either way, Ramirez is one of the better hitters in the game (1.003 career OPS as of this writing allows you to claim that title) and he actually worked out during the offseason. Yes, the guy is looking trim… for him anyway. I'm sensing a .330/45/140 type of season.
NL MVP - David Wright, New York Mets
New York's other man in the hot corner gets better and better and the numbers the past three seasons prove it. Wright will make last season's choke job a thing of the past and he will help his team get over the hump and make it back to the playoffs. As you can see I have the D-Backs winning it all, so the Mets don't get far, but just getting back to the postseason will help people forget about last year. Wright will be a huge part in that happening.
AL Cy Young - Rich Harden, Oakland Athletics
All Harden has to do is stay healthy and I know he's determined to prove to everyone that he's a gamer and can bring it for a full season. As my mantra has been - Harden + 30 Starts = Cy Young Award.
NL Cy Young - Johan Santana, New York Mets
Santana will be worth the money… this season at least. It's a new league and some hitters have never faced a pitcher like Santana, which will give him an advantage. Also giving him an advantage will be the pitcher-friendly homes of N.L. East teams. Johan won't have to deal with any pesky designated hitters or the superior A.L. offenses as well. Not that Santana needed any help, but he's going to get some on top of his undeniable pitching ability.
AL Rookie of the Year - Evan Longoria, Tampa Bay Rays
Longoria was sent down to the minors to start the season, but he'll be back up before long and just rake. Longoria has good command of his hitting zone and has succeeded at every level he's played in. Longoria should put up some really good homerun numbers and has the potential to hit 30 on the regular. For his rookie season, he should continue the tradition of recent 3B call-ups with pretty good pedigree - the abovementioned Wright and Ryan Zimmerman.
NL Rookie of the Year - Jay Bruce, Cincinnati Reds
As Longoria, Bruce was also sent down to the minors, but should be up soon. Bruce can hit for average and power. He's one of the top prospects in all of baseball and once he makes it up to the big show, he should do well as he can hit in all directions. Last season in three levels of the minors, Bruce had an OPS close to a thousand. He can hit to all fields and if you're in a fantasy keeper league, Bruce is one of the top guys to own.
AL Manager of the Year - Jim Leyland, Detroit Tigers
Leyland won the award two years ago in 2006 and with the stacked lineup he has on offense, he should do it again with the Tigers this year. In fact, I believe the Tigers will end up with the best record in baseball and for that, the manager deserves an award.
NL Manager of the Year - Willie Randolph, New York Mets
Willie goes from potential scapgegoat and thisclose from being fired in 2007 to being hailed in 2008. Randolph is the type that should learn from his mistakes and with a disastrous slide in 2007, you have to think that Randolph will be that much more focused in his approach. For example, shut up and leave Jose Reyes alone. That's easy enough to do. Know how to use your bullpen in-game and in-series. I think he gets it now… so much so that he'll get the coaching hardware. And, just a note… Randolph's mentor, Joe Torre, will come close to winning the award himself for his work with the Los Angeles Dodgers.

Posted by Dennis Velasco Categories:
The 2008 Major League Baseball season gets underway on 3.31.08, a mere two days away. What excellent timing for this blog right here. So, to jump on the bandwagon practice of making predictions, myself and Greg will go on the record and let you know whom we think will succeed and those who will fail. My predictions will go first on the record with Greg's coming in a bit later. You must excuse the old-timer… in his old age, he can only go so fast. But, hang tight as I'm sure Greg will prove worthy of you reading his take on the upcoming MLB season!
I'll break down my predictions in a series of posts since I tend to write a lot.
WHO WILL WIN EACH AMERICAN LEAGUE DIVISION AND THE WILDCARD?
AL East - Boston Red Sox
It's hard to go against the defending World Series champions here, although you know the New York Yankees will compete until the end. However, with too many questions about their pitching, I just can't have much faith in the men in pinstripes. The Red Sox have a very good rotation anchored by Josh Beckett, Daisuke Matsuzaka should improve on his relatively impressive numbers last season, and the two young pups Jon Lester and Clay Bucholz get to show their stuff for a whole season. And, of course, I'll continue the tradition of Tim Wakefield getting overlooked. Offensively, any team with David Ortiz and Manny Ramirez as your three and four hitters are going to be dangerous. Kevin Youkilis, the Greek God of Walks is underrated by most. Jacoby Ellsbury and Dustin Pedroia get to prove that their respective performances weren't flukes last season. How about Mike Lowell? If he repeats his ridiculous production from last season, it's over… a done deal… indubitably finished… give the Sawx the division.
AL Central - Detroit Tigers
Have you seen the Tigers offense? Add Edgar Renteria and most importantly, Miguel Cabrera, and last season's strong offense just got a whole lot stronger. Imagine having Curtis Granderson (starting off the season on the DL with a broken finger), Placido Polanco, Cabrera, Magglio Ordonez, Carlos Guillen, Gary Sheffield, Renteria, Ivan Rodriguez and you just have to look at the lineup card with your mouth open. If there is anything for the Tigers to worry about (besides a very good Cleveland Indians squad), it will be their bullpen, especially with Joel Zumaya out for an extended period of time. However, the starting pitching isn't so bad with special pitcher Justin Verlander leading the way. If Jeremy Bonderman can find his way again and deal consistently, and Dontrelle Willils can adjust to the American League, the Tigers staff will be almost as dynamic as the offense. Okay, not really, but you know what I mean.
AL West - Seattle Mariners
Yeah, I really wish I could say the Oakland A's here, but I'm realistic. And for those of you that say, "If you're so realistic, why didn't you choose the Los Angeles Angels of Anaheim?" Well, because their pitching is broken down right now for starters? John Lackey will be sitting out the beginning of the season with a strained triceps and arguably the Angels best pitcher last season, Kelvim Escobar, could not only have his season ended, but his career because of a bum shoulder. Of course, Jered Weaver is nothing to sneeze at, and the Angels DID add Torii Hunter to Vladimir Guerrero in the outfield, but in the end, I just like the Mariners to take the division. I think Erik Bedard will at the very least match his incredible numbers from 2007 with more wins. But, on the pitching side of things, I don't think it's Bedard that makes more of a difference than the continued development of Felix Hernandez. The King is going to have a special season and when you take into account Bedard and the bullpen, as well as a decent offense with Ichiro, Adrian Beltre, Raul Ibanez (seriously, look at what Ibanez has done since joining the Mariners), potential 2006 production from Jose Lopez, solid numbers from Yuniesky Betancourt, and the Mariners can take the division. Especially if Jarrod Washburn or the newly acquired Carlos Silva steps up and Richie Sexson's bat actually becomes productive, the Mariners could surprise the League.
AL Wildcard - Cleveland Indians
Oh no, a postseason without the Yankees! Well, their pitching is suspect despite having three potential studs in Phil Hughes, Ian Kennedy, and the seemingly annointed one, Joba Chamberlain. It doesn't help that Mike Mussina is getting older and showing it, as well as Andy Pettitte. There are too many questions. The Indians on the other hand have C.C. Sabathia and there is no question he is one of the best (and fattest) pitchers in the game. Fausto Carmona surprised last season to the delight to the Tribe and all its fans. Offensively, the Indians can slug it out with the best out there - Grady Sizemore can do it all, Victor Martinez is the best catcher out there (respect to Russell Martin), Travis Hafner had a down 2007 season, but most ballplayers would take his stats without thinking, Ryan Garko is a big-time candidate to break out this season, and Jhonny Peralta and Casey Blake are very solid underrated hitters. If there is one thing I would change, however, I'd put Rafael Betancourt at the closer spot. That guy is straight up nasty!
Well, that's it for the American League. Do you agree? Disagree? Leave your comments below!
© Gear Live Media, LLC. 2007 – User-posted content, unless source is quoted, is licensed under a Creative Commons Public Domain License. Gear Live graphics, logos, designs, page headers, button icons, videos, articles, blogs, forums, scripts and other service names are the trademarks of Gear Live Inc.