« PlayStation 3 Displayed in May '05 - PSP US Launch in March '05 | Main | Jaguar's Black iPod Giveaway »
July 12, 2004
XBOX Media Center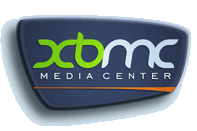 Turn your Xbox into a media center with XBMC. What is XBMC?
XboxMediaCenter is a free open source (GPL) multimedia player for the Xbox™ from Microsoft. Currently XboxMediaCenter can be used to play/view most popular video/audio/picture formats such as MPEG-1/2/4, DivX, XviD, MP3, AAC, JPG, GIF plus many more less known formats directly from a CD/DVD in Xbox DVD-ROM drive or of the Xbox harddrive, XBMC can also play files from a PC over a local network and even stream media streams directly from the internet. XBMC has playlist and slideshow functions, a weather forecast and many audio visualizations. All these features enable the Xbox™ running XboxMediaCenter to fully function as a multimedia jukebox.
Download Here

| XBOX Media Center
Posted by Andru at July 12, 2004 10:23 PM
RECENT GEAR LIVE STORIES:
Notebook Makers Moving to Slimmer Designs

Gear Live Holiday Music Guide 2004

Are Cell Phones Harmful?

Gear Live Giveaway: Three DVD's of Your Choice

Gamer Buys Virtual Island for $26,500

Trackback Pings
TrackBack URL for this entry:
http://WWW.WRISTDREAMS.COM/mt/mt-tb.cgi/99
Comments
Post a comment