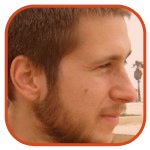 Posted by Brandon Gribin Categories: Games, $4.99,
Taito just released a new version of the classic video game Space Invaders on the App Store, called Space Invaders Infinity Gene.
The game begins with a familiar screen - your ship versus a hoard of familiar, white aliens that are slowing traveling down the screen. But before you know it, things start changing - this isn't your 1970s arcade title anymore. As you progress in Infinity Gene, the game evolves based on attributes like your score and length of chained kills.
The game also features a music mode where your own music is used to create a level. How's that for innovation??
Excellent reviews have started popping up on the internet and it sounds like we may have one of the best iPhone game here. It's going for $4.99.
Read More

| Space Invaders Infinity Gene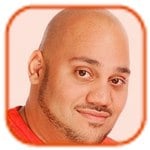 Posted by Andru Edwards Categories: Productivity, Social Networking, App Updates, $4.99, $9.99,
If you've been looking for a simple, clean app for bookmarking pages to read later, you've gotta check out Instapaper Pro 2.0 for iPhone and iPod touch. The app downloads copies of webpages in an iPhone-readable format, and that's just the beginning. You can sort article into folders for better organization, and mark specific articles as favorites, which can then be shared with friends. The app can update articles in the background, so that while you are reading one, the others that you are saved are updated to their most recent versions. There's also a very cool feature that lets you scroll up and down just by slightly tilting the iPhone towards or away from you ever so slightly. It sounds silly, but it works great.
Instapaper Pro 2.0 is available now in the app store, and is currently selling at a 50% discount at $5, down from the normal $10. Oh, and for all you Tweetie fans, did you know that Tweetie has Instapaper support built-in?
Read More

| Instapaper Pro 2.0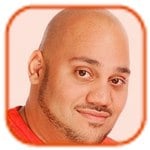 Posted by Andru Edwards Categories: Games, Music, New Apps, Tapulous, $4.99,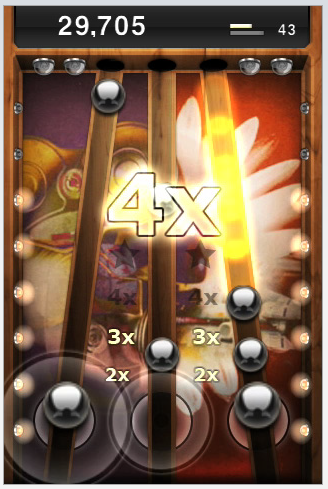 Tap Tap Revenge has really become an iPhone staple, and today it just keeps on coming with Tap Tap Revenge: Dave Matthews Band. If you're a fan of Dave Matthews Band music, and also happen to love rhythm games, you'll want to grab this game, which costs $4.99 in the App Store. Here's the track list:
Funny The Way It Is
Shake Me Like A Monkey
Tripping Billies
Everyday
Ants Marching
American Baby
Crash Into Me
What Would You Say
So Much To Say
Two Step
See? A lot of the Dave Matthews classics. Tap Tap Revenge: Dave Matthews Band is available now in the App Store.
Read More

| Tap Tap Revenge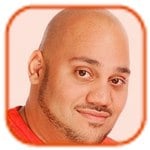 Posted by Andru Edwards Categories: Games, $4.99,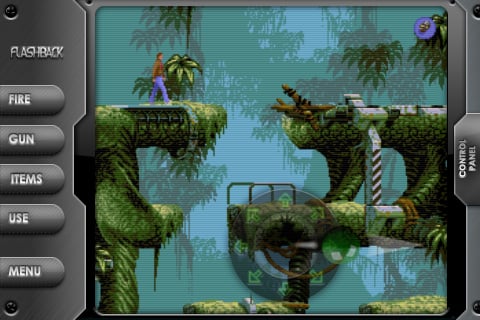 Flashback is a game a remember fondly from my childhood, specifically played on the Sega Genesis console. In its time, the game was so fluid and fantastic and packed quite the challenge. It was also the largest (in terms of file size) cartridge sold on Genesis back then. Imagine my surprise when I found out the game was now available in the App Store for the iPhone and iPod touch. Yes, if you've played Flashback, you know the goodness that is waiting for you—if you haven't, you need to, right now.
Read More

| Flashback [App Store]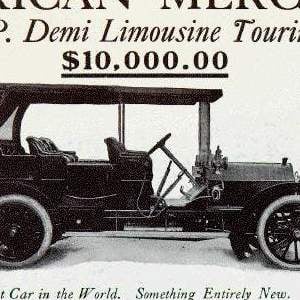 Posted by Drea Avellan Categories: Games, New Apps, $4.99,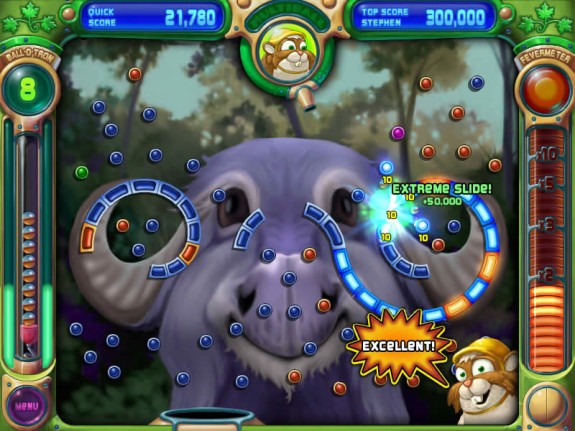 If you are one of those people that has been sitting in front of your Xbox 360 playing the Xbox LIVE Arcade's popular title, Peggle, put on some pants and get ready to leave to house. Starting today, Popcap games has released the addictive puzzle game for the iPhone and iPod touch, which can be found in the App store for $4.99. Yup, now you can play your favorite title everywhere and anywhere. Peggle can also be found on other mobile devices such as the iPod and Nintendo DS.
Read More

| Peggle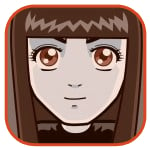 Posted by Sheila Franklin Categories: Healthcare & Fitness, $4.99,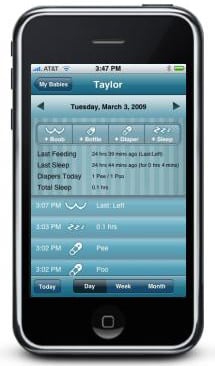 After using keeping track of her newborn daughter's sleep and feeding patterns on paper, Jackie Ashton decided to come up with an app. Baby Brain, which launches this month, has a timer for feedings and sleeping periods as well as diaper change and bottle tracking. The application can be shared with significant others, friends and physicians. If you are or know of a new parent, this is a perfect gift for only $4.99.
Read More

| Baby Brain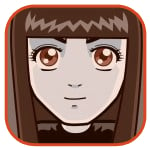 Posted by Sheila Franklin Categories: Entertainment, Social Networking, Videos, $4.99,
While most applications are meant for only the user, this should mark a change in the way they can be utilized. Tokyo based Genkii has created an app that lets iPhone users connect with others. Sparkle is claimed to be the first virtual world that links your phone to Second Life and OpenSim grids. Send teleport requests and IMs or chat with others. Sparkle is available for $4.99 now but plans include a 3D version to come with personal space, social networking, virtual games and goods, and more.
Read More

| Genkii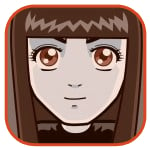 Posted by Sheila Franklin Categories: Games, $4.99, $6.99,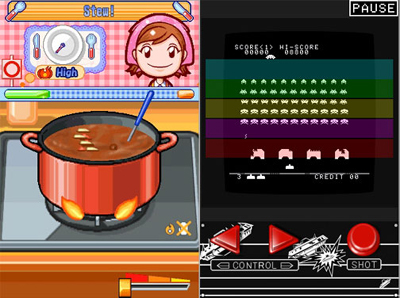 Square Enix's Taito has released two apps for the iPhone 3G/iPod touch. Space Invaders has all the fun of the original version, bonus content, and can be controlled with the motion sensor or other touch methods. Cooking Mama features both old and new recipies. You can find each at the App Store, with prices $6.99 for the cooking game and $4.99 for the ETs. The company says that there will be other apps available down the road.
Read More

| Kotaku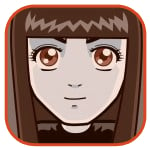 Posted by Sheila Franklin Categories: Music, $4.99,
iShred can turn your iPhone or iPod touch into a rock funfest. Frontier Design's app can turn even the most musically-challenged newbie into an artiste. Included is an interface with effects such as Fuzz, Delay, Treble Boost, Vibrato and Tremelo, and has a recorder and starter songs. Altogether there are over 2,000 chords, fret positions and scales. iShred can be used with Frontier's Guitar, an acoustic app, and can be found $4.99 at the App Store.
Read More

| Frontier Design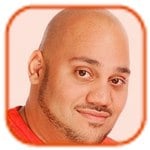 Posted by Andru Edwards Categories: Games, Reviews, Tapulous, $4.99,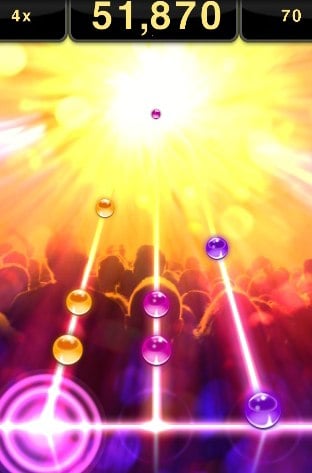 Just a quick not to let you guys know that we think the new Tap Tap Dance iPhone game is fantastic. Tapulous has put out a couple versions of Tap Tap Revenge already, so we didn't think this one would be that big a deal - we figured same game with different music. Plus, we aren't big fans of dance music anyway. However, this game just works. We love the background visuals (of which there are quite a few), the music actually adds a lot to the game (it features tracks by artists like Daft Punk and the Chemical Brothers.) We also like the whole progression system, where you need to meet certain requirements to unlock some of the more advanced tracks and challenges. Overall, very fun. We recommend it. You can pick up Tap Tap Dance in the App Store.
Read More

| Tap Tap Dance
© Gear Live Media, LLC. 2007 – User-posted content, unless source is quoted, is licensed under a Creative Commons Public Domain License. Gear Live graphics, logos, designs, page headers, button icons, videos, articles, blogs, forums, scripts and other service names are the trademarks of Gear Live Inc.