Thursday November 19, 2009 2:42 pm
Up Blu-ray review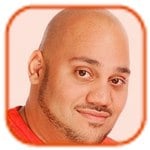 Tweet
Posted by Andru Edwards Categories: Disney, Adventure, Animation, Family, DVD Reviews,
This week, Pixar released their latest film, Up, on DVD and Blu-ray, and we've been going through all the content on the Blu-ray release over the past couple of weeks. We know that the movie did extremely well at the box office, and reviews for the actual movie were great - but how does the home release of Up hold, er, up? Hit that read link, and we'll let you know our thoughts on one of the biggest home releases of the holiday season.
The Movie
As is typical with our Blu-ray and DVD reviews, we won't actually be reviewing the movie itself in full, but we will say this: Up is another Pixar release that combines family fun and entertainment with some highly emotional storytelling, with a perfect balance. The movie easily beats a lot of the cruft that you see other Hollywood studios pumping out on a regular basis. You've got lovable characters in Carl Fredrickson, Russell, and Dug, with dialogue that's funny for kids, with some lines specifically aimed at adults. The movie even features miscarriage and death, but with subtlety, so the kids don't get confused. It's definitely worth seeing.
Video Quality and Presentation
I'm not really sure how they do it, but even while viewing Up at home on Blu-ray, as opposed to in 3D at the theater, they still manage to give it a great feeling of depth, with an almost tangible feel to it. You get amazing clarity, a really pristine picture full of detail. The old house, the jungle, the balloons—everything just looks great, with fabulous use of color all around. If you need a disc handy to show off the wonders of high definition, throw this one in when the neighbors come over.

Audio
Up includes a DTS-HD Master Audio 5.1 track, which does a great job at immersing you in the entire experience. When the house got swept into the storm, we felt that. We can't say enough about a great audio transfer to go with a great picture. That said, we have to admit we were hoping to see a 7.1 mix on this disc, but hey, you can't get everything you wish for.

Extras
The Up Blu-ray release is packed to the brim with features, but let's talk about our favorite one up front. When you buy Up, you actually get three versions. You get the Blu-ray high definition version, you get a DVD of the movie, and you get a digital copy as well. Buying the digital copy separately alone would cost you $15, as would the DVD, so you really get tremendous value for your money here, and you are pretty much covered on being able to watch it on whatever device you like, unless you are really wanting to catch this one on VHS. You're out of luck on that one.
On the main feature Blu-ray disc, you also get a few extras:
Partly Cloudy: Theatrical Short (5:46) - This is the short that played before the movie in theaters
Dug's Special Mission: All New Original Short (4:40) - See what led to Dug meeting up with Carl and Russel
Adventure is Out There (22:17) - Follows the filmmakers on a trip to South America where they scout locations and get inspiration for the scenery in the movie
Alternate Scene: The Many Endings of Muntz (4:56)
Cine-explore
Switching to disc two, which is exclusively an extras disc, you get the following content:
Geriatric Hero (6:24)
Canine Companions (8:26)
Russell: Wilderness Explorer (9:00)
Our Giant Flightless Friend, Kevin (5:04)
Homemakers of Pixar (4:38)
Balloons and Flight (6:25)
Composing for Characters (7:37)
Alternate Scene: Married Life (9:15)
Up Promo Montage (6:00)
Global Guardian Badge Game
Worldwide Trailers
Each main character has a little featurette about how they came about, a short about Carl and Ellie's old house, and a cool extended scene of the relationship between Carl and Ellie. Fair warning, though—if you got emotional at the shorter version in the theater (not saying I did, I'm just saying,) you may want to make sure you have a tissue or two in-hand (not saying we needed tissue…).

Final Thoughts
We've really gotta hand it to Pixar, and the continuing trend that their latest release, Up, exhibits. Historically, the company has released teasers and trailers for their releases, which end up setting the bar fairly high. Yet, at the end of the day, despite high expectations, Pixar delivers and blows us away at the end of the day. If you think this is a standard quality of animated films in general, you're mistaken. Movies from Dreamworks or Blue Sky are hit or miss - for every Bolt or Kung Fu Panda, you have a movie like Space Chimps. Pixar continues to make movies that surprise you at how well they work, and the way the touch both children and adults.
Even if you've already seen Up in theaters, if you want a great copy of the disc that includes a 50GB Blu-ray disc, a second Blu-ray disc full of features, a DVD disc, and a digital copy of the film for viewing on your mobile devices, Apple TV, and the rest, this is your copy.
You can pick up a copy of Up on Blu-ray from Amazon for $19.99. If you'd rather have it on DVD, they've got that as well for $1 less, but why do that when the Blu-ray version includes a DVD copy?
© Gear Live Media, LLC. 2007 – User-posted content, unless source is quoted, is licensed under a Creative Commons Public Domain License. Gear Live graphics, logos, designs, page headers, button icons, videos, articles, blogs, forums, scripts and other service names are the trademarks of Gear Live Inc.