Thursday December 3, 2009 1:08 pm
Monsters, Inc. Blu-ray review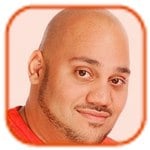 Tweet
Posted by Andru Edwards Categories: Disney, Animation, Family, Comedy, DVD Reviews,
Monsters, Inc. is the fourth feature-length film put out by Pixar, and in our opinion, it's the one that pretty much put a stamp on the company's reputation for their superior work in combining great storytelling, well-thought out characters, and mind-blowing technology. Monsters, Inc. hit theaters in 2001, which happens to be the same year that Shrek made his big screen debut, but Monsters ended up grossing more in the end. Part of the allure was the way Pixar pioneered the CG-animation to a whole new level of realism. The textures of the skin, scales, and especially fur on the animals was something not yet seen, and any viewer was impressed. Now that the movie is available on Blu-ray, we get to enjoy those details all over again. Of course, our Monsters, Inc. Blu-ray review will be focused on much more than just the visuals, but we have to say, it's hard not to notice. wanna know if Monsters, Inc. on Blu-ray is worth it? Read on.
THE MOVIE
Okay, no sense in giving you a full review of the 9-year old Monsters, Inc., but for those of you who may not have ever seen it, a brief recap. Monsters, Inc. takes place in an alternate universe of sorts, a city called Monstropolis. Monstropolis is the world where the monsters who come out of our closets live, work, and play. We soon realize that the power grid in Monstropolis is powered by intense human emotions. So when those monsters pop out of the closet to scare a child, the reasoning behind it is that they need to harness that fear to power their world. The top performer at this trade is one huge, blue, furry monster named James P. Sullivan, or Sulley, voiced by John Goodman. His partner, roommate, and best friend is a little green cyclops named Mike Wazowski, voiced by Billy Crystal.
After getting you educated on how everything works, the twist comes with a little girl follows Sulley back into the monster world, and he and Mike take her in, at the risk of job loss. You see, the monsters believe that children are contaminated with a horribly deadly disease. In one scene, a monster comes back with a child's sock stuck to him, and a massive security team donning hazmat suits are called in to clean everything up. The beauty here is the role reversal - the monsters are frightened of little children and the possibility that coming in contact with them might mean death. I think kids get something out of that.
Consistent with other Pixar films, there is a touching story at the center of all this. The connection between Sulley and "Boo" (which is the name he gives the little girl,) along with the connection between Sulley and Mike are solid enough to be the foundation of Monsters, Inc. The movie is also relevant for the times, what with the heavy themes of energy scarcity, energy renewal, and corporate scandals.
I love Monsters, Inc. It may not be the best Pixar release, but hey, it has innovative animation and character design, a great story, and it's downright endearing. I recommend it.

VIDEO
This should be no surprise, based on other Pixar releases (see our Up Blu-ray review,) that this is one pristine picture. The HD version of Monsters, Inc. was transferred directly from the digital source, which results in a flawless presentation. The fur, scales, skin, and textures all look lifelike. There is a three dimensional quality that is hard to describe. Oh, and despite being almost 10 years old, there's no degradation. Put this up against an animated film released today, and it's just as vivid and vibrant.

AUDIO
Monsters, Inc. ob Blu-ray gets a 5.1 DTS-HD Master Audio track which, like the video, comes directly from the source. You get a nice dynamic range, and the atmospheric details of the jazzy musical score, the scare floor, and the environment in general are solid. We like how balanced everything is, from Boo's little toddler voice, to the way some monsters make the earth shake when they walk. If you wanna hear something really cool, head to the scene where Mike and Sulley are in the storage area for all the warehouse doors. Oh, and if you are French or Spanish, you are covered with a 5.1 Dolby Digital track in your native language.

EXTRAS
Monsters, Inc. continues the trend of Pixar and Disney releasing Blu-ray movies in a four-disc combo pack. You get the movie on Blu-ray, an extras disc on Blu-ray, the movie on standard DVD, plus a digital copy. When you buy one of these, you are pretty much covered from all angles, since the DVD lets you watch it in areas where you have a DVD player, rather than a Blu-ray player, and the digital copy lets you play it on a computer, or portable device. Take into account that you can get this four-disc edition for $21 from Amazon, and it's a no-brainer.
By the way, that extras disc is packed. Like, packed with features.

FINAL VERDICT
Pixar has been putting out one great Blu-ray release after the other, and Monsters, Inc. follows the pattern. Great picture, great sound, and literally hours of special features are all packed in to a package that's about $20. For that price, this is almost a steal. You can get Monsters, Inc. on Amazon, and we highly recommend that you do.
© Gear Live Media, LLC. 2007 – User-posted content, unless source is quoted, is licensed under a Creative Commons Public Domain License. Gear Live graphics, logos, designs, page headers, button icons, videos, articles, blogs, forums, scripts and other service names are the trademarks of Gear Live Inc.