Posted by Brandon Haraway Categories: Injuries, Waiver Pick Ups, Boston Celtics, Phoenix Suns,

In an awful turn of events, the biggest news on deadline day and it's aftermath happened to be two massive injuries that are sure to handicap two teams and a lot more fantasy teams.
First of all, Kevin Garnett went down Thursday against the Jazz. He seemed to tweak his knee going up for an alley-oop and made sure not to land on it. After hobbling his way off the court, he went to the locker room, and later came out to warm up for the second half. According to Cheryl Miller at the game, he wanted to play, but was told not to. Now he has been sent back to Boston for an MRI and will miss the rest of the Celtics' West Coast road trip. Stephen A. Smith reported the Celtics are estimating it could be four weeks, although no official word has been out. Expect Leon Powe to start and produce. This may also intensify the Celtics reported talks with recently-waived Mikki Moore.
The first team the Celtics will face without KG, the Suns, have taken what could end up being a bigger blow. Currently 9th in the West and out of the playoff picture, the Suns lost Amar'e Stoudemire for eight weeks or more with a detached retina suffered in Wednesday's blowout against the Clippers. It's an odd injury and could sideline him longer than eight weeks when all is said and done, which would probably put Phoenix in the lottery. For now, it appears Louis Amundson will start, and on Tuesday in the first blowout against the Clippers, Lou scored 13 and ripped 8 boards with a block in 20 minutes. Given the minutes, Amundson could be pretty valuable, so I suggest grabbing him. Matt Barnes could also start, but that's probably unlikely, even with the new running style offense.
Posted by Brandon Haraway Categories: Disses, Props, Waiver Pick Ups, New Jersey Nets, Toronto Raptors, Cleveland Cavaliers, Orlando Magic, Dallas Mavericks, New Orleans Hornets, Los Angeles Clippers, Los Angeles Lakers, Phoenix Suns,

What a day Tuesday was. Let me tell you, there were some crazy lines. One stood above the rest. Way above. One could say it was… super. And there was no green substance anywhere to be found…
Tuesday's best: Let me start off saying there was a triple-double Tuesday. It was Pau Gasol (12 points, 13 rebounds, 12 assists). However, it was CLEARLY the second-best line. The winner? Superman himself, Dwight Howard. All he did was score a career-best 45 points to go along with 19 boards and 8 blocks. Two blocks short of one of the more impressive triple-doubles I've ever seen in my life. Not only that, he was an uncharacteristic 13-18 from the line (72%) and 16-23 (70%) from the field. Sorry Pau, Dwight just blew your triple-double out of the water.
Tuesday's worst: Zach Randolph. The former Jail Blazer played under 12 minutes because he felt it necessary to throw a punch at Louis Amundson. I mean seriously, I was there, and we went to a boxing match and a basketball game broke out. The plus side for Zach? His +/- was only -13, compared to Eric Gordon's -45 and Ricky Davis' -42.
Keep an eye on: Amundson. Sure, it was a blowout. But Lou was the first guy off the bench under new coach Alvin Gentry and played 20 solid minutes, scoring 13 and pulling down 8 boards with the team's lone block. If he gets 20 minutes a game, which he could easily under a new coach, he's worth a look in 12-16 team leagues where you need a big.
What to watch for tomorrow: Shawn Marion plays his first game as the Cavaliers travel to take on the Raptors. Keep an eye on how many points the Raptors score, especially if Chris Bosh plays. Dwight could go off again against New Orleans, who traded their best defensive big today. And Devin Harris comes back to Dallas, where Vince Carter trade rumors are abound. Could be semi-interesting.
Posted by Brandon Haraway Categories: Disses, Props, Rookies, Talent, Boston Celtics, New York Knicks, Chicago Bulls, Miami Heat, Dallas Mavericks, Portland Trailblazers, Golden State Warriors, Phoenix Suns,

Thursday actually turned out to be a real good basketball day. In the three games, a last second Shawn Marion dunk pushed the Heat past the Bulls, the Celts had to outscore the Mavericks by 13 to win in the 4th, and the Warriors just about threw away a game that should have been locked up halfway through the 4th. Let me say this. Jamal Crawford's shot selection is awful. Oh, and Monta Ellis can ball. Dude is legit.
Thursday's best: Easy one here. Rajon Rondo baby. His line: 19 points, 15 rebounds, 14 assists, and a steal on 9-14 shooting. That's right kiddies, his second career trip-doub. Good enough for me. At the same time, I'm inclined to drive down to US Airways Center first thing Friday morning and slap Robert Sarver upside his greedy little face.
Thursday's worst: Luol Deng. Who can figure this guy out? He's really struggling overall this year, with some really good streaks and some really awful streaks. Stuff like this makes me really believe that the Bulls are cursed. This is the guy John Paxson refused to trade for KOBE BRYANT. His line? A studly 6 points, 3 boards, 1 dime. Nice, dude. Nice.
Keep an eye on: Golden State. Something tells me they've got a trade up their sleeve. And a good deal can really let them make some noise. I know, they're 12 games out of the playoffs. But if Phoenix blows things up, they're sitting in 9th. It's not too crazy to imagine, and they look like they might be heating up.
What to watch for tomorrow: The Rookie Challenge! What an awful game this usually is (besides the two LeBron James/Dwyane Wade/Carmelo Anthony years). But hey, it's a basketball game with no defense. Sort of like watching the Knicks play themselves in scrimmage. Except there's a little bit of talent in the rookie/sophomore game.
I'll still bringing you this column all weekend, taking a look into the All-Star festivities. Aren't you just lucky.
Posted by Brandon Haraway Categories: Disses, Injuries, Props, Trades, Boston Celtics, Toronto Raptors, Cleveland Cavaliers, Detroit Pistons, Milwaukee Bucks, Atlanta Hawks, Orlando Magic, San Antonio Spurs, Portland Trailblazers, Utah Jazz, Golden State Warriors, Los Angeles Lakers, Phoenix Suns,

Well, look at that. A few upsets. WE HAVE PARITY IN THE LEAGUE! Toronto beat San Antonio, Utah beat the Lakers. Denver also beat Orlando at home, and was up pretty big at one point. And that battle of up-and-coming teams we alluded to yesterday? The better team in the current won quite easily. But let's jump into some lines.
Wednesday's best: Mo Williams: 44 points, 7 assists, 4 rebounds, 4 steals, and 600 three-pointers made. Ok, only 7. Yeah, he must have heard some people STILL complaining about his All-Star credentials and decided he'd go nuts. I saw this game, and he was making some incredible shots. And this folks, is why the Cleveland Cavaliers will win the Larry O'Brien Trophy. Did I just say that? In February? Yep. You heard it here first.
Honorable mention to Ramon Sessions and his 17 dimes. Wow.
Wednesday's worst: Mike Bibby and his whopping 5 points and 4 dimes on top of 3 turnovers. Somehow the Hawks still topple the Pistons. Things are bad in Detroit.
Keep an eye on: The Phoenix Suns. They lost to the Cavs tonight in their last game before their break, and probably their last game with this roster. Keep an eye on things because here's something scary: Steve Nash sat out. It was various aches and pains, and whatever else. Yeah, yeah. What worries me is that he didn't sit on the bench. Apparently he was in the locker room. Implosion pending…
What to watch for tomorrow: I wonder if anyone will actually try tomorrow. What a tough day to be a coach, when half your team is double-checking its tee times or RSVPing for parties in Phoenix. Good thing there's only three games, but two are semi-interesting. The Celtics stop in Dallas on their way to the All-Star Game, and Portland takes on Golden State. That second game would be fun to watch, but somehow it's not the TNT game. Oh well.
Posted by Brandon Haraway Categories: Disses, Props, Rookies, Philadelphia 76ers, Milwaukee Bucks, Houston Rockets, Phoenix Suns,

Only four games last night, and to be honest, four pretty crappy games. Not too surprising to see New Orleans fall without David West or Chris Paul in the lineup and the same goes for Phoenix losing to Philadelphia, because well… Terry Porter is still coaching the Suns. But let's jump into it.
Monday's best: OJ Mayo: 22 points, 16 rebounds, 5 assists, one three, 7-17 FG, 6 TO. Yeah the turnovers suck for sure, but wow, who knew he had 16 boards in him? He also went 7-8 from the line. Honorable mention goes to Emeka Okafor and his 19 points, 16 rebounds, and three blocks in a win over the Clippers.
Monday's worst: Tracy McGrady: 3 points, 3 rebounds, 5 assists, on 1-9 shooting from the field and 1-3 from the line. Yuck. Good thing Luis Scola and Aaron Brooks stepped up, even though the Rockets still managed to lose to the Bucks. Really? Don't you just pound it into Yao every trip down without Andrew Bogut down there? Guess not. (He had 7 points.)
Keep an eye on: Marreese Speights. I saw this game live and Amare Stoudemire probably played his worst defensive game all year. Spieghts went off for 24 and 7, including 2 blocks. He looks like the real deal. Reggie Evans got the minutes in Elton Brand's first game out, but Speights has now pieced together two nice games. He's worth some consideration at least.
Posted by Brandon Haraway Categories: Rumors, Trades, New York Knicks, Toronto Raptors, Chicago Bulls, Detroit Pistons, Miami Heat, New Orleans Hornets, Portland Trailblazers, Phoenix Suns,

A flurry of trade rumors have surfaced recently with the deadline now just less than two weeks away. That being said, let's take a look at some of the newer and more credible rumors and what they may mean to your fantasy team.
Amar'e Stoudemire
Oh boy, where do we start here? He's rumored to be going anywhere from New York to Detroit to Toronto to Portland to Chicago. Various outlets have reported GM Steve Kerr's willingness to deal anyone on the team not born in Canada. Besides STAT, Shaquille O'Neal is also rumored to be on the block (along with the whole team), but chances are even his All-Star season can't make up for the contract he's carrying around. While possible, that seems a little less likely.
The Fig Cap: What jersey will he be wearing on Opening Day?
Click to continue reading Trade Winds Blow, Are Your Teams Ready?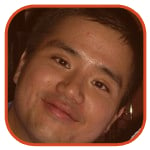 Posted by Alvin Lai Categories: NBA Playoffs, Boston Celtics, New Jersey Nets, Cleveland Cavaliers, Detroit Pistons, Milwaukee Bucks, Atlanta Hawks, Miami Heat, Orlando Magic, Dallas Mavericks, Houston Rockets, New Orleans Hornets, San Antonio Spurs, Denver Nuggets, Portland Trailblazers, Utah Jazz, Los Angeles Lakers, Phoenix Suns,

Happy belated new year! Yours truly is way overdue for a post. Drive safely if you leave in a snowy region today.
I took a peak at the standings in the paper today. The season has just passed the one-third mark and there are some intriguing playoff scenarios. Obviously a lot of ball still needs to be played, but check out the match-ups if the playoffs started today. Like last year, on paper the match-ups in the West sizzle, while the East still looks top-heavy.
Click to continue reading Current Playoff Scenarios

Posted by Scott Sargent Categories: News, Trades, Charlotte Bobcats, Phoenix Suns,
I knew that the Suns and Bobcats were recently placing their players on the respective trading block, but I am admittedly surprised to see the multi-player deal that went down between the two teams. With Charlotte getting Raja Bell, Boris Diaw and Sean Singletary for shooting guard Jason Richardson, forward Jared Dudley and a draft pick, we have some changing landscapes among the ranks.
Click to continue reading Trade Reaction: Suns/Bobcats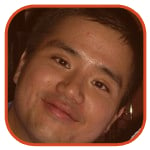 Posted by Alvin Lai Categories: Atlantic Division, Boston Celtics, New Jersey Nets, New York Knicks, Philadelphia 76ers, Toronto Raptors, Central Division, Chicago Bulls, Cleveland Cavaliers, Detroit Pistons, Indiana Pacers, Milwaukee Bucks, Editorial, H2H, Injuries, Northwest Division, Denver Nuggets, Minnesota Timberwolves, Portland Trailblazers, Seattle Supersonics, Utah Jazz, Pacific Division, Golden State Warriors, Los Angeles Clippers, Los Angeles Lakers, Phoenix Suns, Sacramento Kings, Rookies, Roto, Site Features, Sleepers, Southeast Division, Atlanta Hawks, Charlotte Bobcats, Miami Heat, Orlando Magic, Washington Wizards, Southwest Division, Dallas Mavericks, Houston Rockets, Memphis Grizzlies, New Orleans Hornets, San Antonio Spurs, Talent, Trades, Waiver Pick Ups,
Dropping Dimes is trying out a new feature. Fantasy 30 intends to rank all of the NBA teams in terms of fantasy power. A list like this tends to lead to a lot of disagreement and discussion, but the hope is that these rankings will be fluid and updated as the year goes on. Thanks to Ron Chow for the assist. In addition to publishing updates on the Fantasy 30, once in a while we hope to produce sister articles that focus on a specific team and its roster.
#1: Los Angeles Lakers: Kobe Bryant ranks as a top four fantasy player this year. The Lakers employ two fantasy-worthy starters for center in Pau Gasol and Andrew Bynum. Lamar Odom has played well coming off the bench. Jordan Farmar has sleeper point guard potential, and the team also employs three-point threats like Derek Fisher and Vlad Radmanovic. All of this adds up to the Lakers being top dog early in the year.
Click to continue reading Fantasy 30, Version 1

Posted by Ron Chow Categories: H2H, Pacific Division, Phoenix Suns, Props, Site Features, Talent,
I would like share with my faithful Dropping Dimes readers (yes, all two of you) that I have recently tied the knot with my long time girlfriend, Vivian. She has been by my side for close to eight years and has brought out the best in me during our time together. She has endured my infatuation with fantasy sports for many seasons and understands that another season of madness will be soon upon us.
In the fantasy b-ball world, the unity of mega-talents Amare Stoudemire and Steve Nash benefited many fantasy GMs for the past couple of years. But it's Shawn Marion that will be linking forces with the two-time MVP on this fantasy team.
Click to continue reading Dropping Dimes Mock Draft: Round 2 Pick 7 - Steve Nash
© Gear Live Media, LLC. 2007 – User-posted content, unless source is quoted, is licensed under a Creative Commons Public Domain License. Gear Live graphics, logos, designs, page headers, button icons, videos, articles, blogs, forums, scripts and other service names are the trademarks of Gear Live Inc.