Wednesday January 7, 2009 12:36 pm
Current Playoff Scenarios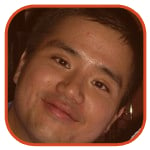 Tweet
Posted by Alvin Lai Categories: NBA Playoffs, Boston Celtics, New Jersey Nets, Cleveland Cavaliers, Detroit Pistons, Milwaukee Bucks, Atlanta Hawks, Miami Heat, Orlando Magic, Dallas Mavericks, Houston Rockets, New Orleans Hornets, San Antonio Spurs, Denver Nuggets, Portland Trailblazers, Utah Jazz, Los Angeles Lakers, Phoenix Suns,

Happy belated new year! Yours truly is way overdue for a post. Drive safely if you leave in a snowy region today.
I took a peak at the standings in the paper today. The season has just passed the one-third mark and there are some intriguing playoff scenarios. Obviously a lot of ball still needs to be played, but check out the match-ups if the playoffs started today. Like last year, on paper the match-ups in the West sizzle, while the East still looks top-heavy.
WESTERN CONFERENCE
#1 Los Angeles Lakers vs. #8 Houston Rockets
Some pundits bought into the hype of Ron Artest joining Yao Ming and Tracy McGrady in Houston and picked the Rockets to win the title. At this point they would have to play the Lakers in the first round! The Lakers lost to New Orleans last night but certainly look like a true contender.
#2 New Orleans Hornets vs. #7 Portland Trail Blazers
You are not an NBA fan if the prospect of these two teams facing off in a playoff series does not intrigue you. Chris Paul and Brandon Roy are two of the brightest young stars in the league today. Plus, David West versus LaMarcus Aldridge at the four spot would make a worthy undercard.
#3 San Antonio Spurs vs. #6 Phoenix Suns
I would like to see old school (i.e. the Spurs) take on a new school team like the Blazers, but cannot really argue with yet another chapter in Spurs vs. Suns. Perhaps they will find Robert Horry so he can hip check Steve Nash again. And this time, Amare Stoudemire stays in the bench area!
#4 Denver Nuggets vs. #5 Dallas Mavericks
How will the Nuggets weather the injury to Carmelo Anthony? His scoring average is down, but the team is winning more. Chauncey Billups has played great. Dirk Nowitzki is having a quietly awesome year.
The West has nine good-to-great teams, but only eight playoff spots. Currently the Utah Jazz sit on the outside looking in. Will this fact get Carlos Boozer to hurry back? Probably not.
EASTERN CONFERENCE
#1 Cleveland Cavaliers vs. #8 Milwaukee Bucks
The Bucks have six teams within four games of their last playoff spot. The second half should resemble a good ol' shoot-out for mediocrity. The "winner" gets to be cannon fodder for LeBron and company.
#2 Boston Celtics vs. #7 New Jersey Nets
Boston has plenty of time to right the ship, probably in time to take it to my Raps in an upcoming back-to-back. New Jersey has surprised, in large part due to the super-strong fantasy back-court of Devin Harris and Vince Carter.
#3 Orlando Magic vs. #6 Miami Heat
Both teams would benefit from this match-up, since the travel would be relatively minimal. Will 'Zo come back to guard Dwight Howard in the playoffs?
#4 Atlanta Hawks vs. #5 Detroit Pistons
I like how the Hawks are playing, and Piston fans cannot really like how the Pistons are going right now, although Rodney Stuckey has become the new Allen Iverson or something. Still, come playoff time, the Pistons would have to be favored.
My teams are doing quite well this year, but I still cannot help but look forward to the playoff auction draft in our friends and family league.
Peace.
© Gear Live Media, LLC. 2007 – User-posted content, unless source is quoted, is licensed under a Creative Commons Public Domain License. Gear Live graphics, logos, designs, page headers, button icons, videos, articles, blogs, forums, scripts and other service names are the trademarks of Gear Live Inc.