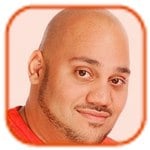 Tweet
Posted by Andru Edwards -
Categories: Features, Mods / Hacks, PC / Laptop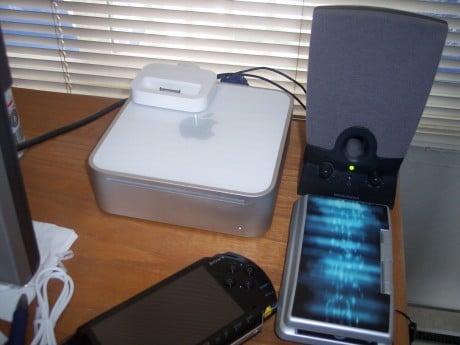 Recently I picked up a PowerBook, and while I expected it to be "okay", I did not expect to fall in love with OS X the way that I have. I am completely smitten. So much so that I had to pick up a Mac mini so that I would have a desktop Mac solution (and because it just calls your name when shopping at the Apple Store). The 80 GB version struck my fancy, but soon I realized that I am not one that enjoys playing mouse cursor beach ball all that much. The mini had half a gig of RAM in it, but the 4200-RPM drive was just holding me back. It was time to upgrade to a 5400 RPM 100 GB drive. Rather than taking it in to a service center where they would overcharge me, I did it on my own. If you want to upgrade your Mac mini's hard drive, read on for our tutorial which takes a look at backing up your data, replacing your hard drive, and restoring your data.
Click to continue reading HOW TO: Back Up And Upgrade The Mac mini Hard Drive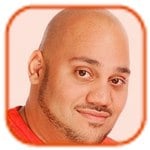 Tweet
Posted by Andru Edwards -
Categories: Internet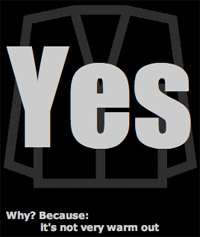 A few people forwarded this site to me this morning, and I just had to mention it because it is just another example of the things you can find on the Internet. Going to a site like weather.com will tell you the conditions of any location you would like. While it is nice to know that it is hailing outside, what weather.com doesn't tell you is if you should wear a jacket before stepping out into said hail. This is where DoINeedAJacket.com comes in. It is simply a site you would go to if you wanted to know if you need to wear a jacket or not, based on your local weather conditions. Take today for example. I put in my zip code, and my results are in the image. You see, I should wear a jacket because it simply isn't that warm outside. Who needs to know the temperature? Apparently, not me!
(Thanks to everyone who sent this my way!)
Read More

| Do I Need A Jacket?

Tweet
Posted by Oscar M. Cantu Categories: Xbox 360
It's time for more juicy details about Microsoft's next generation gaming console. This could all be fake info with the sole purpose of distracting us, however, we will soon find out what is real and what is just completely made up. One thing about this information that is interesting is that the information was posted on Team Xbox forums and was quickly removed. - Then again, all the misspelling takes that credibility away. If these specs are true, I can only imagine the price tag will be as big as these specs.
Click to continue reading Xbox 360 Specs Leak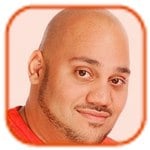 Tweet
Posted by Andru Edwards -
Categories: Features, Planning
Many Internet businesses are started by people who have only a casual knowledge of the inner workings of the medium. The world wide web is a global, interconnected network of information which people can access from just about anywhere - home or work, computer or cell phone, wired or wireless. This gives you one clear advantage running a business on the Internet over running it in a physical office or brick-and-mortar storefront - unlike a business or resource one would have to travel to, yours is only a click away. There are a few things you should look in to before jumping in head first.
Click to continue reading Do Your Initial Market Research To Get The Edge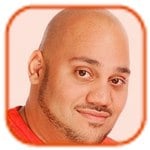 Tweet
Posted by Andru Edwards -
Categories: Business Tools
Sprint has finally started a hushed down rollout of their EV-DO high speed wireless service. They have recently turned the service on in the Port Columbus International Airport, Charlotte International Airport, Columbus, Ohio, and Kansas City. The next cities scheduled to receive Sprint's EV-DO treatment are Las Vegas, New Orleans, Cleveland, Raleigh-Durham, Des Moines, and St. Louis. While this is certainly a move in the right direction for Sprint, one of the last ones to enter into the high speed mobile data services, they have yet to release any EV-DO capable phones onto their network, therefore you will need to use the Sierra Wireless Aircard 580 card to use the service.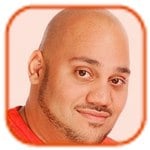 Tweet
Posted by Andru Edwards -
Categories: Business Tools, News
Businesses based in Seattle has a new high speed data alternative available to them which launched this past week. Speakeasy has put a Pre-WiMax antenna at the top of the world famous Space Needle. In conjunction with Intel and Alvarion, Speakeasy has made it known that the high speed network will cover a five-mile radius around the city's most famous landmark, offering customers two data plans to choose from. Bruce Chaterly, Speakeasy CEO, announced that this is the biggest deployment of this technology thus far in North America with six towers in total having been erected in the city. Of course, with bleeding edge technology comes high prices. For a 3.0 Gb bandwidth plan, the price is $500 per month. There is also a 6.0 Gb plan which can be had for $800 per month. At first glance, this looks a bit steep - however, many companies pay about $500 per month for a 1.5 Gb T1 connection. Check out the details on Speakeasy's WiMax page.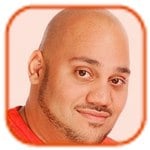 Tweet
Posted by Andru Edwards -
Categories: Portable Audio / Video, Software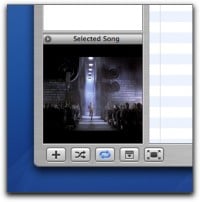 Apple has released the latest version of the iTunes jukebox software today, version 4.8. They don't seem to be making a big deal about this one, which is a rarity for Apple. In fact, this is how Apple describes the new software:
iTunes 4.8 includes new Music Store features and support for transferring contacts and calendars from your computer to your iPod (requires Mac OS X version 10.4 on your computer).
The contacts and calendar syncing to the iPod is a nice feature. I personally feel that the iPod photo handles this the best, at least as far as the visual aspect goes. While it's great, Apple does not mention the fact that iTunes can now catalog and play videos stored locally on your PC instead of just those housed on the iTunes Music Store. Of course, speculation is now running rampant that this could mean that Apple will begin selling movies through the iTunes interface, turning it into a full media store. Even more, since iTunes is so tightly integrated with the iPod, could this mean that an iPod that supports video playback is near?
Read More

| iTunes via iPodLounge
Tweet
Posted by Edwin Soto Categories: Features, Internet, Product Reviews
A while back we gave away three box.net storage accounts to our readers. Heck, we even used box.net to host our NYC PSP launch photo album. The reason we gave three away two months ago was because we thought this seemed like a pretty neat service, so we took it for a more in depth look ourselves to tell you more about it. We provide a look at box.net after the jump.
Click to continue reading Box.net Review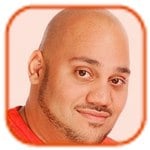 Tweet
Posted by Andru Edwards -
Categories: Misc. Tech, Portable Audio / Video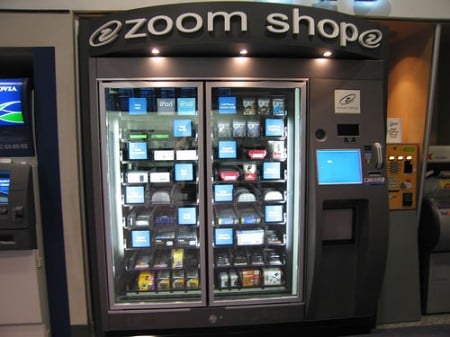 Airports sure know how to cater to their visitors, don't they? It seems that in Atlanta, you have the opportunity to be overcharged for more than just the food. Check out the Zoom Shop vending machine. Instead of your favorite candy treat, you will find batteries, phone cards, and - get this - iPods housed inside the glass case. It seems that iPod mini's and shuffles are the flavor of the day. Let's get to work on developing a music-type vending machine with a dockable interface.

Read More

| BoingBoing

Tweet
Posted by Jesse Easley Categories: Driving, Internet, Portable/Mobile, Wireless


EA Games has announced that they will be bringing the hit series Burnout to the PSP. Burnout has been a popular game from day one being known for it's speed, aggressive driving, and of course the crashes. The new installment, Burnout Legends, will consist of key features from the first three games as well as some exclusive features for the PSP title. This game will have 8 game play modes, a WiFi mode, and a Game Share mode allowing you to share a demo level with a friend if they don't have to game. Burnout Legends will be displayed at E3 and we will make sure to give you the update from there.
"Burnout Legends is the perfect quick gaming fix for the PSP," said Alex Ward, creative director, Criterion Games. "As anyone who's played Burnout can tell you, a quick 30 second crash junction can be just as satisfying as a two-hour multiplayer session – and that's the hallmark of a perfect PSP game."
Read More

| EA Press Release
© Gear Live Inc. – User-posted content, unless source is quoted, is licensed under a Creative Commons Public Domain License. Gear Live graphics, logos, designs, page headers, button icons, videos, articles, blogs, forums, scripts and other service names are the trademarks of Gear Live Inc.