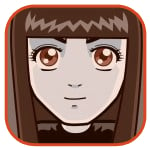 Posted by Sheila Franklin Categories: Toys, Wireless / WiFi,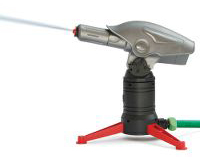 You can finally get back at the neighbors' kids with this Remote Controlled Water Cannon. It can shoot a stream up to 100 ft. Connect it to a hose and use one of three interchangeable nozzles (spray, mist, and stream.) The weapon can rotate 270 degrees and the barrel can be raised 20 degrees and lowered 5 degrees. The cannon needs 4 C batteries and one 9 volt (not included.) Expect a June 22 ship date when you pre-order for $59.99.
Read More

| Hammacher Schlemmer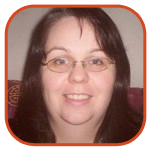 Posted by Colleen McKie Categories: Advice, Cuisine, Health,
About two years ago I decided to cut out all artificial sweeteners that weren't plant based out of my diet. No more aspartame, sucralose or sorbitol for me. The decision was arrived at after I did a bit of reading and came to realize that none of these products were originally designed to be consumed. The discovery of their usability as sweeteners was accidental., and they contain all kinds of bads stuff making them generally not very good for our bodies. I'm not big on ingesting toxins (like the ones found in aspartame) or eating loads of laxatives(sorbitol) so I've cut them out of my diet. But once that decision was made, I came to realize just how prevalent artificial sweeteners are.
Bye bye gum
Almost all gum, except for bubble gum, has artificial sweeteners in it. So I haven't had any of the breath freshening gums in almost two years. At first it was hard, but after a while I didn't even miss it anymore. Now, I rarely ever think about the fact that I no longer chew gum. And if I need to freshen my breath, I have a mint. After checking to make sure it doesn't have any artificial sweeteners, of course!
Water anyone?
I am one of those people who hates the taste of water. I know that I don't get my daily amount and I was thrilled when, a few years ago, different companies started putting out flavoured water. I loved them and found that I was having no problem getting in my eight glasses of H2O a day. Then I started reading the labels. Yep, you guessed it: artificial sweeteners in almost all of them. Danone does have an all natural water, but it's almost impossible to get where I live.
So now I squeeze fresh lemon or lime juice in my water. It tastes great, and I don't have to worry about artificial sweeteners. I also drink a lot of herbal tea, which helps because hot beverages count toward your daily water intake, as long as they don't contain any caffeine.
Sweet fish
I am deathly allergic to lobster and crab, but I love the taste of them. So when I used to get a hankering for seafood I would buy simulated crab meat and that would take care of the craving. Sure, it doesn't taste exactly like lobster, but it was close enough for me. And heated, dipped in garlic butter? Pure Heaven.
But once I started paying closer attention to what I was eating, I was shocked to read the label and
discover that it had sorbitol in it. I was very disappointed and curious as to why seafood would need to have artificial sweetener added. Never have I had once said, "Gee I want something sweet. Fake crab meat it is!". So, there goes that food. I haven't had any in ages and, as with the gum, I no longer miss it.
Cough, cold and sorbitol?
I recently came down with a pretty bad cold and nasty cough. I was okay during the day, sucking on mints and drinking tea, but was having a hard time sleeping at night. So I went to the pharmacy to buy some cough syrup.
Did you know that almost ALL cough syrups have artificial sweeteners in them? Well, they do! I searched for half an hour and finally left empty handed, heading home to cough my head off through the night. The next morning I headed to my favourite grocery store that has a wonderfully large natural food section and found a natural cough syrup, Nin Jiom. I was pleasantly surprised with the taste, a nice mix of menthol and honey, and it worked wonders. Better than some of the other cough syrups I've tried over the years. And because it was all natural, there weren't any other unwanted chemicals or medicines in it. And a 250 ml bottle cost ten dollars, so it was very reasonably priced, too.

Always be wary
If you have decided, like me, to cut artificial sweeteners out of your life, be wary: they can show up in the most unexpected places.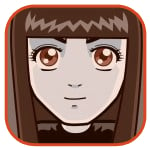 Posted by Sheila Franklin Categories: Accessories, USB, Misc. Tech,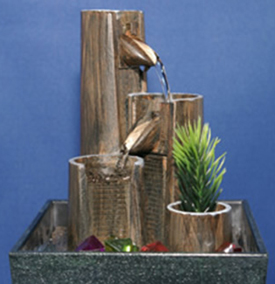 Say "ohhmmm." Fill the Tranquility Fountain with water and attach to your PC or laptop, then take a few minutes to chill. Connectible by USB or 2 AA batteries, the fountain comes with colored stones and a USB cord. At a size of 18 x 13 x 13cm, you can get your private Zen for £9.95 (~$14.00.) Just don't get so far into your meditation that you place the fountain a bit closer to your keyboard or computer than is safe.
Read More

| Boys Stuff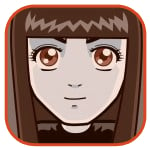 Posted by Sheila Franklin Categories: Games, Videos, Free Apps,
Mini Financial Services has launched a new iPhone and iPod touch game dubbed MINI Liquid Assets. This is based on the retro water-filled handheld games where you pushed a button to get one object to hit another. Based on an exhibit originally designed for dealers, you shoot nickels into the Mini-Es to keep more assets while in the liquid. (We are guessing that they paid big bucks to develop the clever play on words.) The download is free at the iTunes App Store, but as this is also a commercial, the main menu has a link to your nearest BMW Mini dealer.
Read More

| MINI Liquid Assets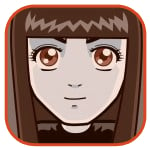 Posted by Sheila Franklin Categories: Household, Misc. Tech,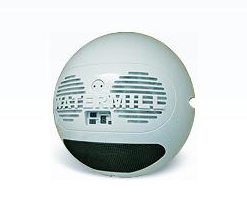 Since the air contains about 4,000 cubic miles of water (about the size of all of the Great Lakes,) Element Four's WaterMill can produce up to 13 quarts a day. It mounts to the exterior of your house and brings it inside to your refrigerator, spigot, water cooler or backsplash dispenser. The device is self-regulating and the company claims that it has maximum water production with minimal energy consumption. Contact Element Four for more information.
Read More

| Element Four WaterMill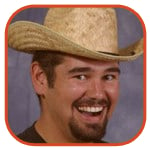 Posted by Patrick Phelps Categories: Apple, PC / Laptop,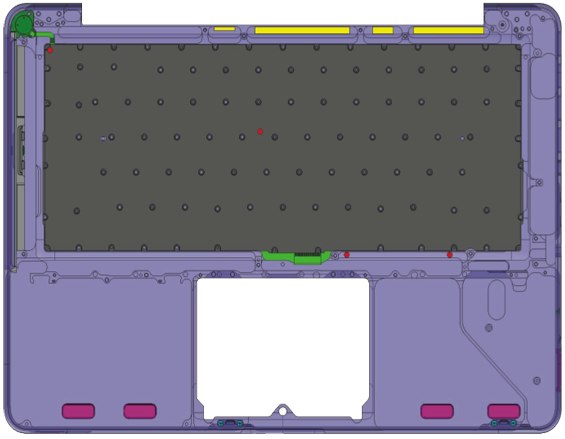 Spill your morning coffee on your MacBook and then take it in for covered warranty service? Those days are ending; water damage is obviously a violation of the AppleCare warranty, and the new MacBook and MacBook Pro computers, introduced last week, include what cellphones have had for years: Liquid Submersion Indicators, which alert technicians to water damage. Located under the keyboard and near the trackpad, the sensors change color when exposed to a liquid. Once these sensors are activated, there is no way to undo the process, so you're just gonna have to fess up next time, so please - no more Shirley Temples near the hardware, okay?
Read More

| Los Angeles Times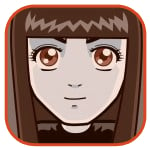 Posted by Sheila Franklin Categories: Misc. Tech, Science,

We don't suppose we are telling any big secrets here by divulging that researchers at Rensselaer Polytechnic Institute developed a technique last year that uses stop motion video to help the Olympic swim teams. Professor Timothy Wei and team's Digital Particle Image Velocimetry video-based flow measurement helps trainers analyze how much energy is exerted by a swimmer and how their body affects the water. Whew. Check out the video to see how it's done.
Read More

| RPI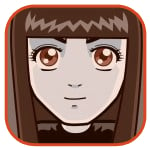 Posted by Sheila Franklin Categories: Misc. Tech, Transportation,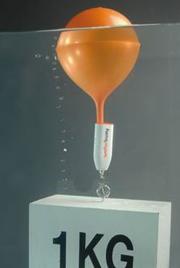 There you are, tooling around in your kayak and you drop your keys. Aren't you lucky that you have your own water buoy? When the gadget hits water it inflates its enclosed balloon and your keys return to the surface. There is also an LED light that blinks for up to 24 hours for night time losses. Because the water buoy can hold up to 1kg, your can attach other necessities that tend to slip out of your pockets. Get your own for € 30,00 (~$47.00.)
Read More

| b 100 it (Italian)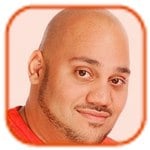 Posted by Andru Edwards Categories: Full Episodes, Gizmatic, CES, CES 2008, Design, Features, Podcasts, Science, Videocasts,
While not the fuel cell battery replacement for gadgets we keep hearing about Horizon is promising some very cool technology nonetheless: portable, enviromentally friendly power on demand - just add water! Their portable generator technology is aimed at disaster relief, outdoor, and developing countries. The totally recyclable cartridges have an infinate shelf life until activated, and can be activated by adding plain old water - no filtration neccesary. Check out the video for more details on this cool new tech.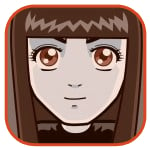 Posted by Sheila Franklin Categories: Cameras, Misc. Tech, USB,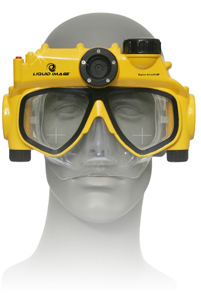 Anyone who has attempted underwater photography knows that getting a good shot is not the easiest thing in the world, especially if your instinct is to swim far away from a creature that looks like it wants you for a snack. Liquid Image has come up with a solution by designing a scuba mask with a cam built-in and tempered glass goggles with cross hairs to get a perfect shot.
The Digital Camera Mask features a 5 megapixel camera that can shoot 18 to 25 fps VGA in high and low resolution down to a depth of 30 m. It holds 16MB flash memory, has auto-off, and displays what you shoot on LCD. If you need more memory, add a microSD card. After you capture, you can simply download by USB, although ArcSoft Software is included for editing. The mask needs 2 AAA batteries (not included) and carries a MSRP of $99.99.
Read More

| Liquid Image

© Gear Live Inc. – User-posted content, unless source is quoted, is licensed under a Creative Commons Public Domain License. Gear Live graphics, logos, designs, page headers, button icons, videos, articles, blogs, forums, scripts and other service names are the trademarks of Gear Live Inc.