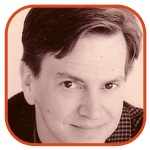 Posted by Tom Mason Categories: Editorials, Television
What's the biggest comic book coming out this year? Is it Before Watchmen? AvsX? My Little Pony? Nope, the most exciting news out of comics this year is that The Situation, the gym-tan-laundry rehabbing co-star of Jersey Shore, is putting out his own comic book, called, simply, The Situation.
Not many details have been released about it yet, other than that fell behind schedule. After debuting his comic in September on The Tonight Show with Jay Leno, The Situation will show it off at Wizard World Austin on October 27.
Our imbedded industry spies have revealed to Comix 411 that a number of new characters will be making their first appearance in the first issue. How many? At least 10 (coindence... or not?) Here, then, are the Top 10 new characters featured in The Situation's upcoming comic:
Click to continue reading The Situation: Top 10
Read More

| The Situation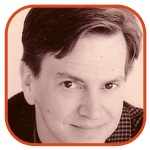 Posted by Tom Mason Categories: Conventions, Editorials, DC Comics, Marvel Comics
The New York Comic Con has come and gone for another year. And while you may not have been fortunate enough to attend, the spies who work for Comix 411 were there, watching, listening and recording. Here's what they overheard.
10: "I wish DC and Marvel would drop their prices again."
9: "Sold out?! In your face, San Diego!"
8: "I was promoted to VP of unemployment…"
7: "Is this the line for that Spider-Man musical?"
Click to continue reading Top 10 Things Overheard @ NYCC 2010
Read More

| The Comics Reporter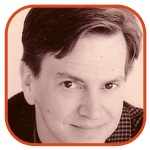 Posted by Tom Mason Categories: Conventions, Editorials
Probably the weirdest guest to appear at the 2010 Wizard World Chicago this weekend was the convicted former Governor of Illinois, Rod Blagojevich.
Fortunately, I had a few friends in attendance who listened when Rod spoke. Here's what they've reported back: the Top Ten things overheard from Mr. Blagojevich.
10: "Stan Lee wants to make my hair into a super-hero. Who's Stanley?"
9: "I didn't know Princess Leia had so many yummy slave sisters."
8: "Want to buy my pass for Sunday?"
7: "How much is my copy of Spawn #1 worth?"
6: "I'm not cosplaying. I AM Rod Blagojevich."
5: "I did not know 'Blago' was an old Lee-Ditko monster."
Click to continue reading Rod Blagojevich: Overheard At Wizard World Chicago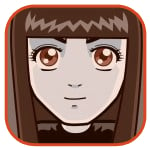 Posted by Sheila Franklin Categories: Corporate News, HDTV, Home Entertainment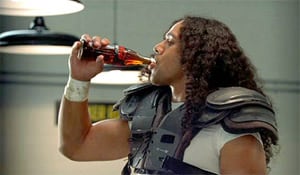 We talked to Todd Juenger at TiVo and he told us which commercials were watched the most during Sunday's Super Bowl. Note that the data is based not only on how many were watching the game, but also on rewinding and fast forwarding, as opposed to which were viewer favorites.
1. GoDaddy.com: "Enhanced?"
2. Bud Light Lime: "Summer to Winter"
3. Careerbuilder.com: "It May Be Time"
4. Doritos: "Crystal Ball"
5. Transformers: "Revenge of the Fallen"
6. Monster.com: "Moose Head"
7. Bud Light: "Man Thrown out the Window"
8. Pepsi: "MacGruber/Pepsuber"
9. Dennys: "Thugs"
10. Coke Zero: "Mr. Polamalu"
(Thanks Todd)
Read More

| TiVo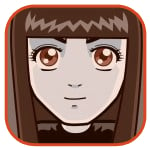 Posted by Sheila Franklin Categories: Culture, PlayStation 3, PSP, Wii, Xbox 360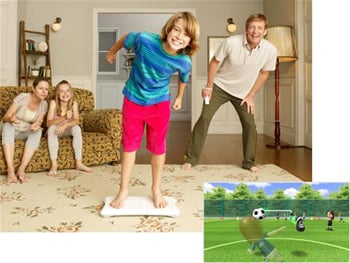 If you are thinking of trying your hand on eBay to make some extra cash or looking for that elusive hot gift, you might as well know what other folks are mostly seeking. Here is a list of the top 10 most desired items in 2008 and how many were actually sold. Not surprising, most buyers were seeking game systems.
1. Nintendo Wii: 2,056,866 related items sold
2. Microsoft Xbox360: 1,297,903 related items sold
3. Sony PSP: 350,591 related items sold
4. iPod Touch: 281,361 related items sold
5. Nintendo Wii Fit: 266,584 related items sold
6. Apple iPhone 3G: 212,837 related items sold
7. BlackBerry Pearl: 207,688 related items sold
8. BlackBerry Curve: 193,788 related items sold
9. Sony Playstation 3: 103,333 related items sold
10. Guitar Hero III: 98,159 related items sold
Check out the entire list on the link.
Read More

| CrunchGear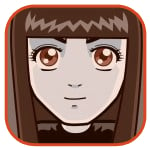 Posted by Sheila Franklin Categories: Editorial, Home Entertainment, Misc. Tech, Videos
While there are plenty of top ten lists on the Net reporting the popularity of Super Bowl commercials, TiVo has an actual way of gauging which of the exact spots are literally watched the most by viewers. We chatted with Todd Juenger, Vice President of Audience Research and Measurement, who gave us his top 10 list in terms of the most viewed during the event. That list and our interview with Todd, including all you ever wanted to know about TiVo accumulating data and what it means, after the jump.
Click to continue reading TiVo Literally Counts Top Ten Super Bowl Spots
Read More

| TiVo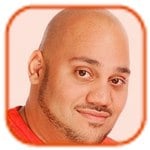 Posted by Andru Edwards Categories: Editorial, Features, Microsoft, Software, Video Games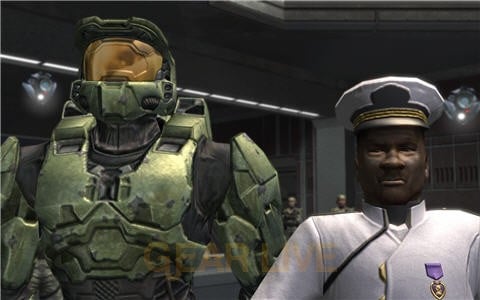 So, Halo 2 for Windows Vista is launching on May 8, 2007, and we have been able to spend some time reviewing the title. Since everyone is familiar with Halo 2, we felt a full review wasn't in order. Instead, we wanted to clue you in on the ten best improvements we experienced while reviewing the game. These ten features raise the bar for Halo as a whole, and may be a foreshadowing of things to come in Halo 3:
Achievements: If you are looking for something fun that adds another level of fun and challenge to the Halo 2 world, this is it. We have said it before, and we will say it again - Microsoft hit a gold mine with the notion of achievements. No sooner than when we finished a multiplayer deathmatch did we rack up a total of three achievements. Meleeing five people from behind (and thusly earning the Ninja achievement) was nice, but Meleeing someone who already had the Ninja achievement (and thus earning the Flaming Ninja achievement) was even better. We have the achievement to prove it. For those wondering, yes, the achievements you earn in Halo 2 for Vista (or any other Games for Windows game) is counted towards your Xbox Gamerscore.
Continue Reading: Top Ten Halo 2 Vista Improvements…
Read More

| Playfeed

Posted by Christopher Sasaki Categories: Culture, Nintendo DS
The Media Create software sales numbers for the past week in Japan have been released, and every single title in the top 10 was for the Nintendo DS. A posting on the NeoGAF forums has the translated software titles. As expected, the Nintendo DS Final Fantasy III remake debuted in first place, with over 500,000 units sold. New Super Mario Bros. continues to run up sales as well, taking second place. The two Brain Age titles made the list, as well as the unusual Cooking Navi. In hardware sales, the DS Lite again dominated, running up 163,274 units sold versus the PSP's 29,945 in second place. The Playstation 2 is still selling respectable numbers, while the Xbox 360 just can't seem to catch on. Still, having the entire top ten software sales go to the Nintendo DS is just unprecedented.
Read More

| NeoGAF Forums via eg Japan
© Gear Live Inc. – User-posted content, unless source is quoted, is licensed under a Creative Commons Public Domain License. Gear Live graphics, logos, designs, page headers, button icons, videos, articles, blogs, forums, scripts and other service names are the trademarks of Gear Live Inc.